Invite your guests in just a few clicks!
Postcard format (10x15 cm) or greeting card (14x14 cm)

Customizable as you like

Envelope included

Printed in France
I choose my card from about thirty models
I customize my invitation with my own photos
I ship my invitations in an envelope in a few clicks
How do I create my own birthday invitation with Fizzer?
Choose your favorite invitation
Are you planning your birthday or someone else's? Invite your guests with a birthday card. Choose your model from more than 30 invitations available for adults and kids.
Gather your best photos
Enhance your card with your most beautiful memories. Add 1 to 6 photos and personalize it with texts and stickers. With a taste of the celebration in pictures, your guests will be even more impatient!
Write and personalise your message
Use your best pen and write an original invitation message: explanatory, humorous, nostalgic, childish, there are many possibilities. Customize your text with the font and color of your choice and then sign with your fingertips.
Ship your card to one or more recipients
Would you like to invite about twenty people? No problem at all! Select as many recipients as you want and send your card anywhere in the world. It is stamped and sent in an envelope within 24 working hours.
Organize your birthday with your first invitation
A pretty card for your guests
Yes, there is something nicer than a text message to invite your relatives to celebrate a birthday. It fits in one hand, is adorned with your most beautiful photos and makes your loved ones smile. This is the postcard of course!
This year, invite your family and friends with a lovely card. Add your best selfies or memories and make the invitation more personal and emotional.
It is good to feel pampered with a personalized card rather than drowned among about thirty guests on social networks. Cherish your loved ones with a custom birthday invitation card! Your guests will be even happier to blow out your candles by your side.
So... shall we try?
When you create a card, your order is processed within 24 working hours. After that, La Poste's delivery times apply:
For France and Europe: 2 to 6 working days
For the USA, Canada and Australia: 4 to 12 working days
Other destinations: 1 to 3 weeks
Postcard size: 10×15 cm & Event card: 14x14 cm
Postcard format: recto/verso, greeting card: 4 pages
Postcard paper 330g - Event card paper 280g
Envelope : included
Shipping costs: included worldwide
All our cards are made in France
Discover all the invitations available on the app
Discover all the invitations available on the app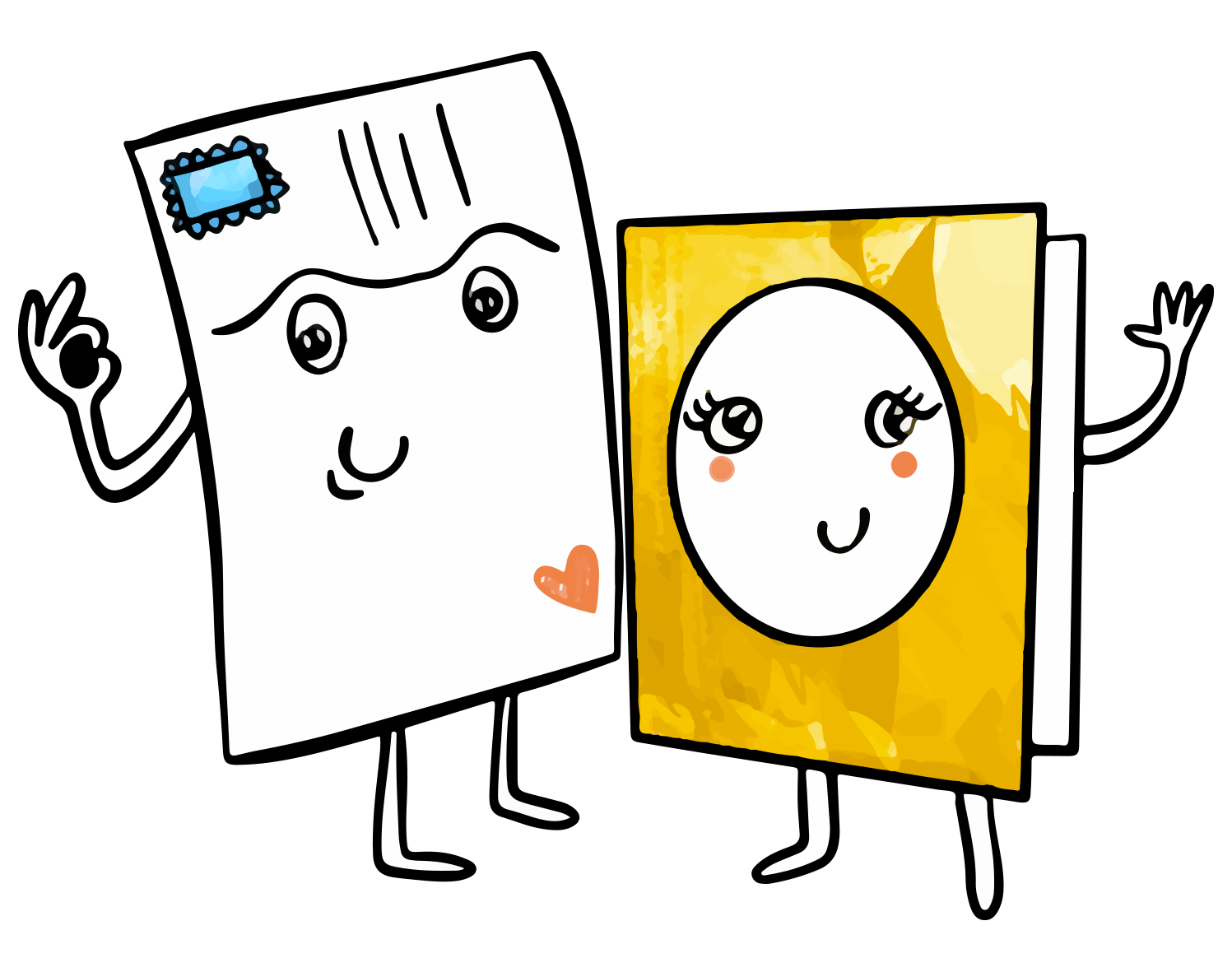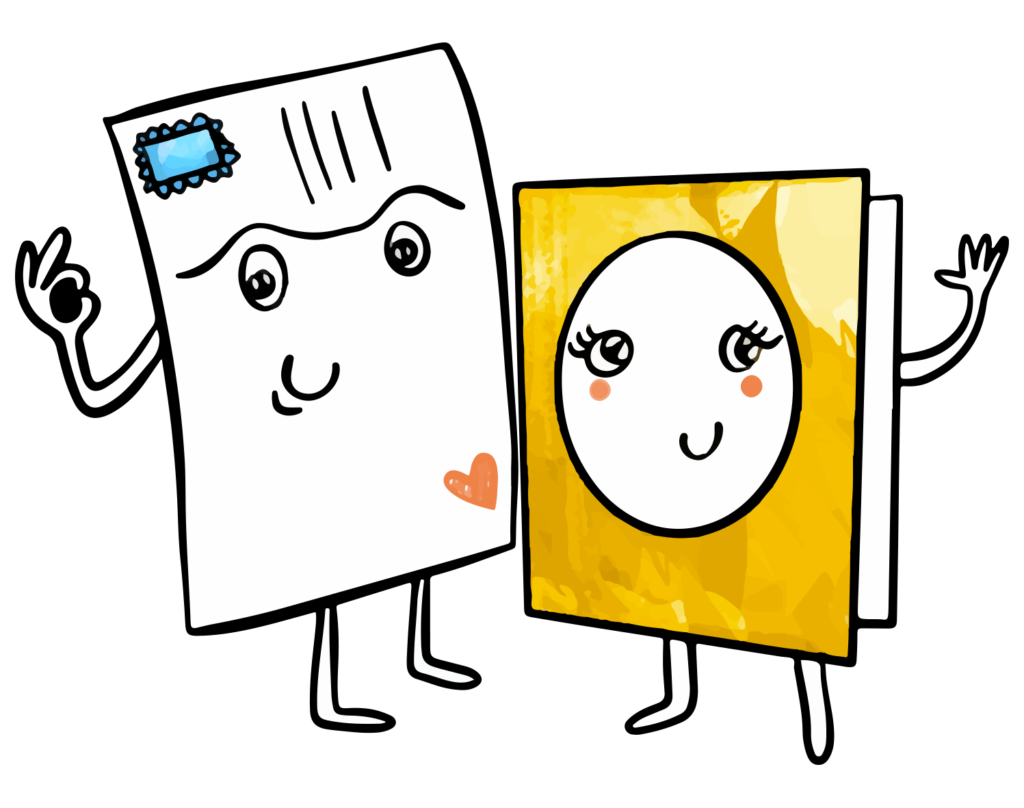 Need help? Any questions? Our team answers you within 24 hours, 7 days a week
Surprise your relatives by sending your first birthday invitation
A birthday coming up? Invite all your guests with a custom birthday invitation card. Fizzer allows you to make your postcards in your image for your birthdays, trips or holidays, births, wishes, weddings, thanks, congratulations, etc.. Only a smartphone and/or a computer is needed to access the application and send your cards worldwide. These are printed, stamped and sent in envelopes within 24 working hours. Whatever the destination, the price will remain the same!
How to write a birthday invitation card?
Looking for inspiration to invite your guests with originality? Here are three texts that will help you write your message:
"Do you recognize this person in the pictures? That's right, it's me, 50 years ago! As many people say, I haven't changed! So I invite you to come and see it with your own eyes on Saturday, October 26th at home at 7pm."
"Marie, I invite you to my birthday on Wednesday, October 16 at 2:30 pm to celebrate my 7th birthday. There are many activities planned so that we can all have fun together."
"Save The Date! I celebrate my 30th birthday on September 22nd at home. We are waiting for you from 1pm at 14 Rue de la Mairie in Maisons-Alfort. Big kiss, Alice."
How to create an invitation with your own photos?
It's very simple! Connect to the Fizzer application on the web or mobile. Choose the card of your choice from the adult and children's invitations and add 1 to 6 photos. Customize the front of your card with texts and stickers and then write your message with the font and color of your choice. Personalize your stamp with one of your photos and sign with your fingertips. Select one or more recipients, validate and you're done! Your postcard is printed in Normandy, stamped and shipped within 24 business hours.
Where to buy a birthday invitation card to personalise?
All our illustrated postcards are grouped on the Fizzer application. To take advantage of it, all you have to do is connect and get a single credit or a pack of 10, 20, 40, 80 or 150 cards.
1 credit: 2,39€
10 credits: 21,90€
20 credits: 41,90€
40 credits: 77,90€
80 credits: 149,90€
150 credits: 249,90€
Do you want to benefit from a discounted order? Go to our Promo code and discover the best deals of the moment.