Gather your loved ones to blow out your candles
Postcard format (10x15 cm) or event card (14x14 cm)

Customizable at will

Envelope included

Printed in France
Personalize your invitation with your own photos.
Send it to one or more recipients.
Inform your loved ones of the details of your birthday party.
How to create a birthday invitation with Fizzer?
Select the card of your choice
Browse our app for the format and artwork that appeals to you. Go directly to the "Birthday" theme or choose a simple postcard that you will personalize. Find a festive theme, with balloons, candles and gifts, to communicate your joy at celebrating this anniversary.
Add festive photos
To find all your guests in the right place and at the right time, enter the information necessary for their presence. Indicate the place, date and time of the party. Do not forget to report if there is a theme in the spotlight, and especially who is celebrating his birthday.
Write down your birthday party details
Use your best pen and write an original invitation message: explanatory, humorous, nostalgic, childish, the possibilities are numerous. Personalize your text with the font and color of your choice, then sign with your fingertip.
Send your cards before the celebration
Allow some time to make sure your guests can reserve that day for your celebration. For this, you can send your invitations a few weeks before the event and include a deadline to confirm its presence. Enter the addresses of the recipients, validate and let's go!
Prepare for your birthday with your first invitation
Birthday invitation card: which format and which theme to choose?
You dream of birthday cards on specific themes: unicorn, football, princesses, animals... Discover the magnificent illustrations of our graphic designers in the "Birthday" section of our application. You will find a menu to your liking! It is also possible to choose whether you want an invitation for a child or an adult: thus, you can adapt the decor to the age of the person celebrating his birthday.
Yes, there is something nicer than an SMS to invite your loved ones to celebrate a birthday. It fits in one hand, adorns your most beautiful photos and puts a smile on your loved ones. This is the personalized card of course!
This year, invite your loved ones with a pretty card. Add your best selfies or fondest memories and make the invitation something more personal and emotional.
It's good to feel pampered with a personalized card rather than drowned among thirty guests on social networks. Cherish your loved ones with a birthday invitation card in your image! Your guests will be even happier to blow out your candles by your side.
So… are we trying?
Regarding the format, you have several options:
the 12x15 cm postcard;
the 14x14 cm event card (two pages);
the magnetic square card 14x14 cm.
Each of these options is available as bundles. You can thus kill two birds with one stone and invite your guests with just one click.
Our children's invitations
3 tips to not omit anything on your invitation
A birthday invitation card is a pretty note announcing an important event. At any age, blowing out your candles is a pleasure, especially if you can share it with loved ones, friends and family. Every year, or every decade when you get older, you can invite those around you to celebrate another year, around a cake, balloons, candles and sweets. So that everyone is there for this day, nothing should be omitted from their invitations:
Mention the name of the birthday person, as well as the theme of the party.
Indicate the date, place and time of the event.
Ask guests to RSVP before a deadline.
Thus, your small community will be present, without fail, to celebrate this anniversary around you, your child, your parent or your partner.
When you create a card, your order is processed within 24 working hours. Then, it is the delays of La Poste that apply:
France and Europe: 2 to 6 days;
USA, Canada and Australia: 4-12 days;
other destinations: 1 to 3 weeks.
Dimensions postcard: 10×15 cm and event card: 14x14 cm;
postcard format: double-sided, event card: 4 pages;
330 g postcard paper / 280 g event card paper;
envelope included;
worldwide shipping included;
all our cards are made in France.
Discover the other invitation cards available
Discover our other birthday themes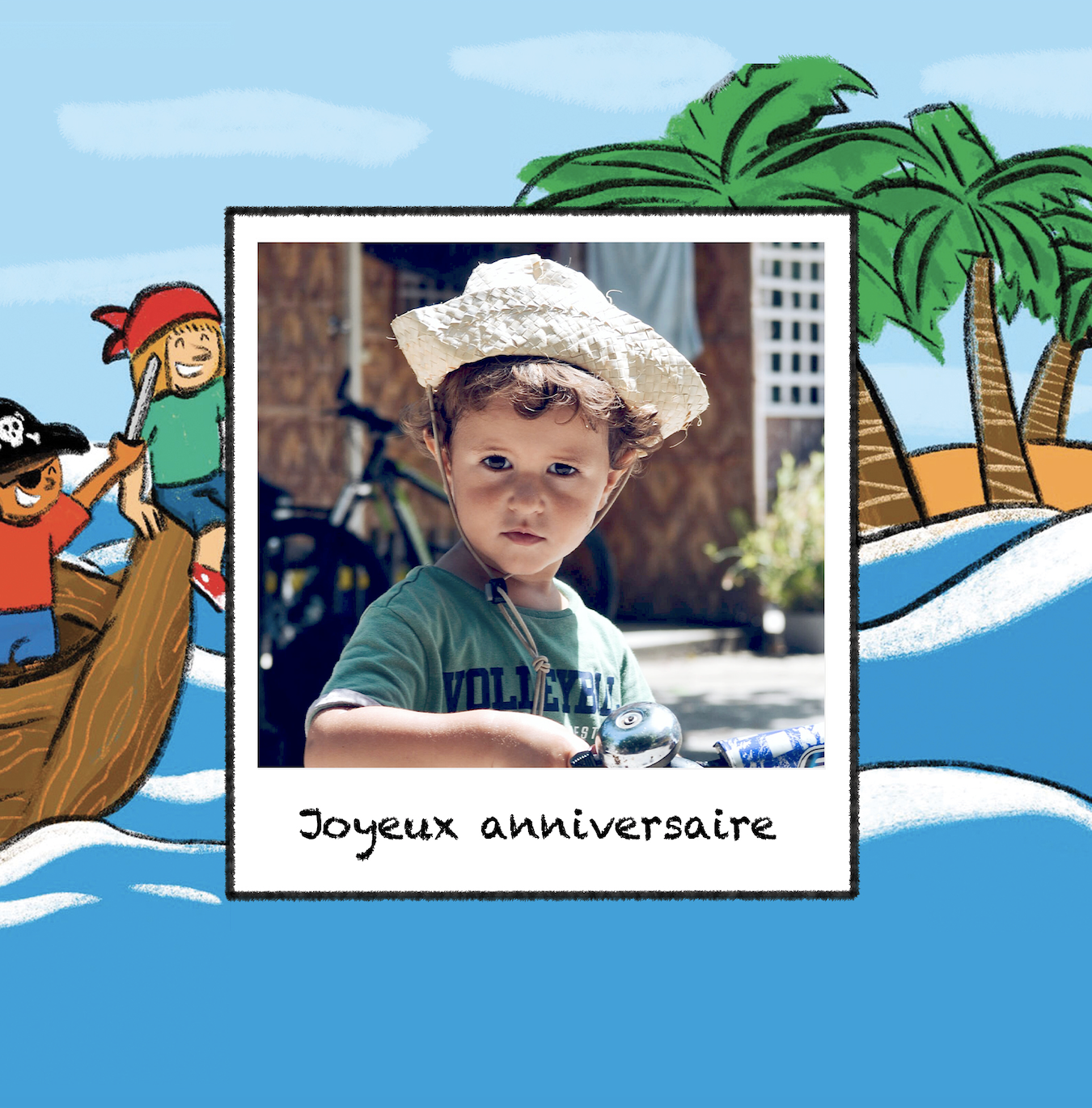 Child Birthday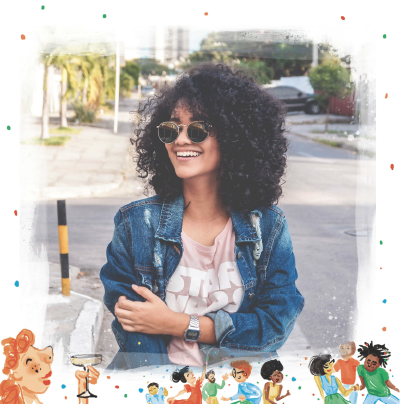 Adult Birthday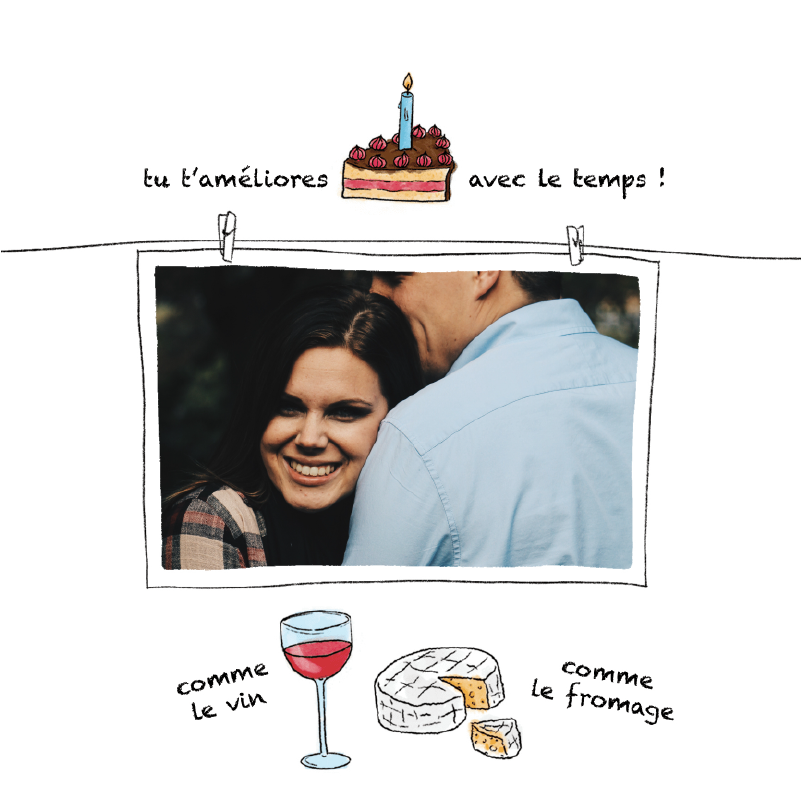 Humorous Card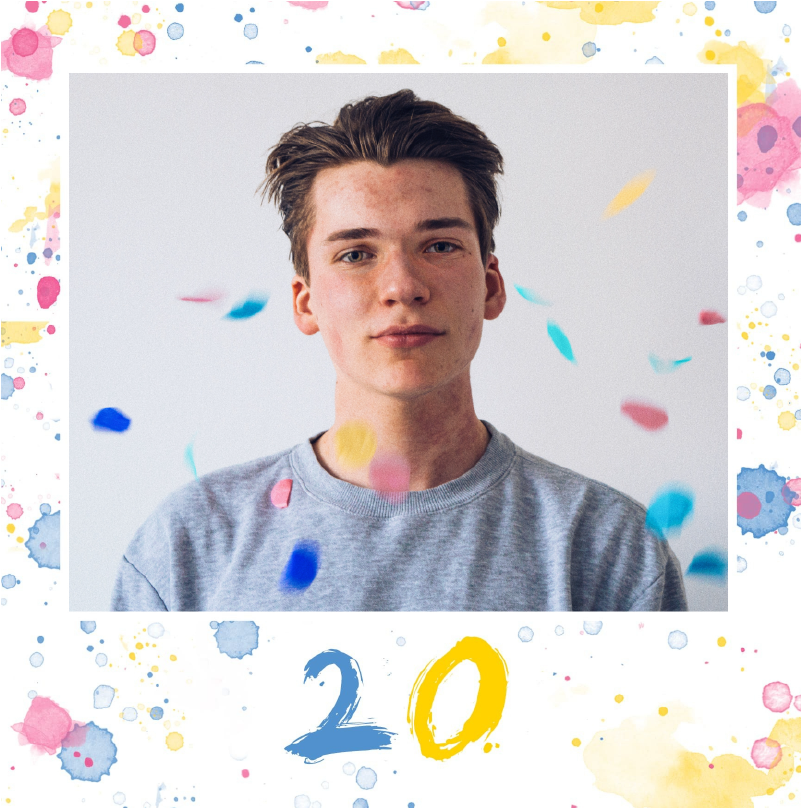 Tens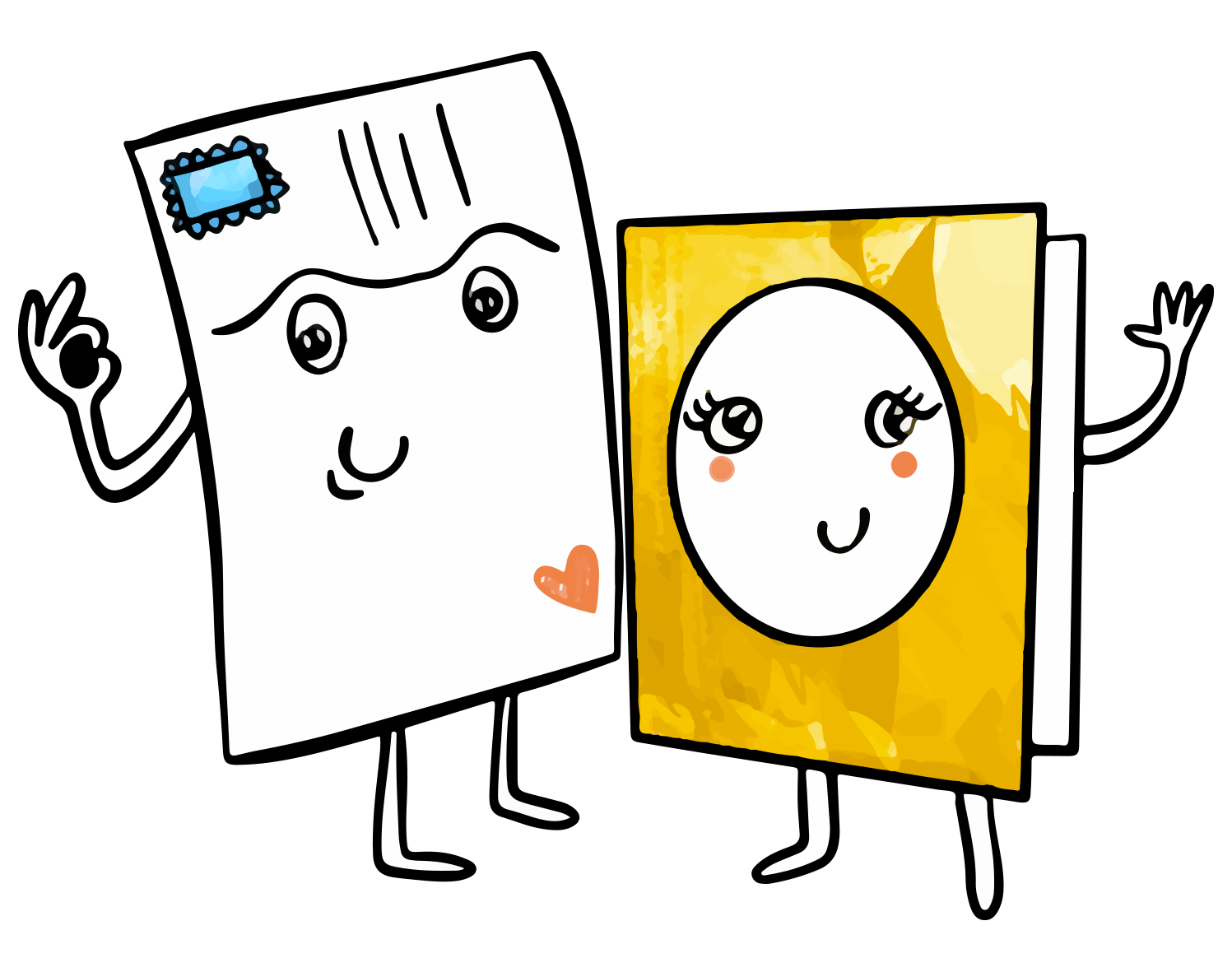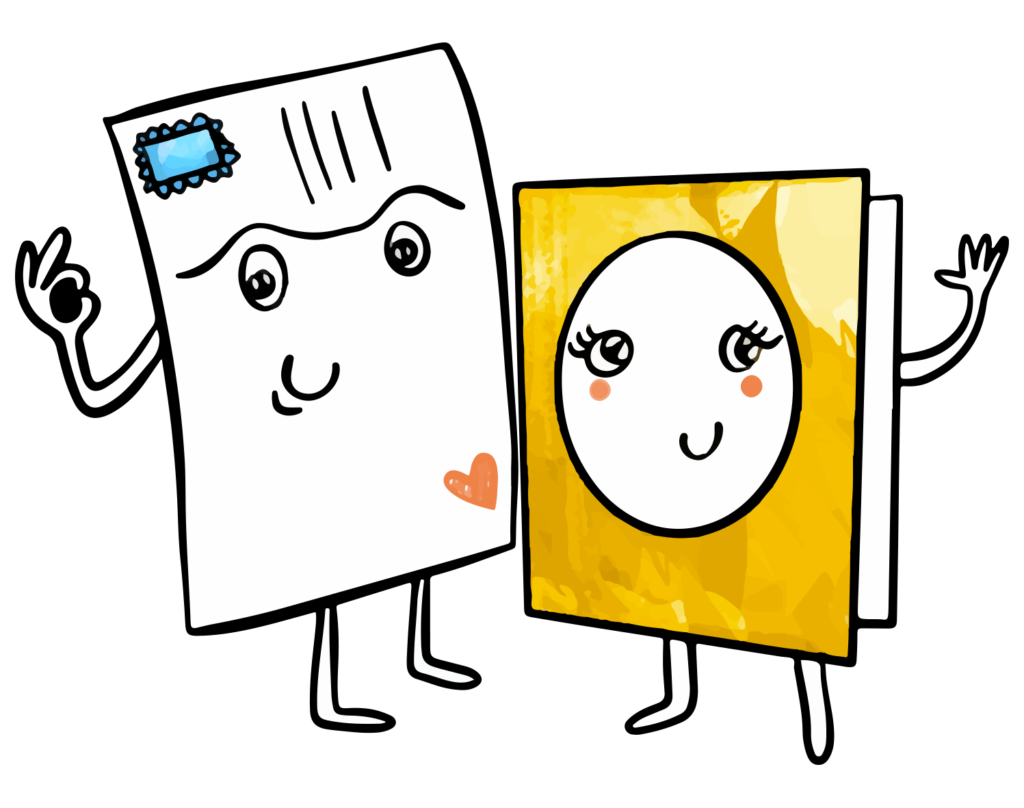 Need help ? A question ? The Fizzer team responds to you within 24 hours, even on Sundays!
Surprise your loved ones by sending your first birthday invitation
How to create birthday invitations?
You want pretty birthday cards. You would like a card in the image of the party that is getting ready, festive, colorful and joyful. Or you would prefer this paper invitation to be simple and classic, with special motifs dedicated to the birthday: balloons, candles, cake, gifts... For you, blowing out your candles is important when you are surrounded by all your family and friends. all his friends. You've come to the right place to create your invitations! It's simple: go to the Fizzer application, select a card format you like, then search for a theme and an illustration that you like. Once you've found something that's perfect for what you wanted for this birthday, enter your invitation text, click, and away you go. Your guests will receive their card within the deadlines indicated above and will be able to quickly confirm their presence at your birthday party. Do you already hear the laughter of those around you around the person who is going to blow out their candles? This promises to be a birthday full of joy!
What information should I include on my invitation cards?
For your invitation card to reach its destination, you must first correctly write the address of each of your guests: surname, first name, address, postal code and city. Nothing more, nothing less ! This will ensure that your lovely envelopes will arrive safely. When creating your card, you must also communicate the essential information to your guests: date, place, time, theme, possibly age. Ask your guests about their presence at this event by asking them to provide you with a response before a deadline. If all these details are correctly entered on your card, you should receive many people at your house on this birthday. All you have to do is treat yourself, share the joy, and savor the happiness of growing old surrounded by the people you love.
Are the Fizzer cards to invite loved ones to their birthday free?
A free birthday invitation card is a card you would make alone with your own paper and pencils from home. Or Fizzer offers online invitation cards, to be created on quality paper, printed in Clairefontaine premises. If they are not free, they are however at a lower cost! The lowest price for a card is only €1.70. This represents little money to then see everyone around you or around your child, on his birthday. Inviting loved ones to gather around a delicious cake is priceless. Do not hesitate to create a pretty invitation card from our application, choosing the theme and format that you like from our beautiful illustrations. The little extra of our birthday cards? They are customizable with your own photos, and you can add text, emojis and stickers. Thus, you can adapt your invitation to the theme you have chosen for your party, to the sex of your child (girl or boy), to the age of the birthday or even to an adult or a child. In short: you have in your hands enough to invite your whole little community to have a great time around pretty candles and gifts. Happy birthday !
Text ideas to write on your invitation message
You have just chosen the format and the theme, but you find yourself faced with the need to write a text on your birthday invitation card. And there is the breakdown of inspiration. You would like a text that transcribes the atmosphere that you want to instill in your birthday party, while mentioning the essential information and communicating your joy. To help you, we have concocted some examples of messages that you can write on your invitations.
Text for an invitation to a child's birthday: "For Jean: on June 7, Baptiste celebrates his 5th birthday at the Vieux Mas farm in Beaucaire. You are expected at 2 p.m. Give us your answer before May 25th. »
Text to invite to celebrate an adult birthday: "That's it, it's the big day, I'm going to be 40 years old. Come and celebrate with me this beautiful day on August 19 at my place at 17 allée des Pinsons, 34530 Villars. I'm expecting you at 6 p.m., disguised as the letter M. Confirm your presence before August 9! »
The pleasure of getting together around a birthday is always welcome. Don't hesitate to add a quote or a short note to communicate your joy at celebrating this beautiful event with all the people who are important to you.
Fizzer accompanies you at any age of your life with inspiring postcards.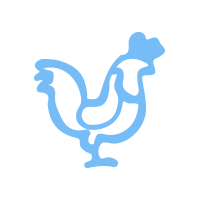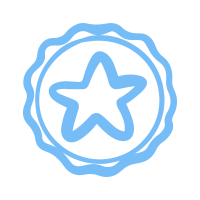 Imprim'vert certified paper