Wish happy birthday to your loved ones
Format carte postale (10x15 cm) ou carte ouvrable (14x14 cm) ;
customizable at will;
envelope included;
printed in France.
Personalize your birthday card with photos.
Send it from France or abroad.
Share your best memories with your loved ones
How to create a birthday card with Fizzer?
A birthday, you can't miss it! We are getting older, of course, but celebrating another year in your life is always an important step, and above all an opportunity to bring your loved ones together for a memorable birthday party! In order to send your happy birthday wishes, create an invitation card or thank your entourage for their presence on D-Day, Fizzer offers you a wide choice of different cards around the theme of the birthday. Here are all the keys to make it an unforgettable moment.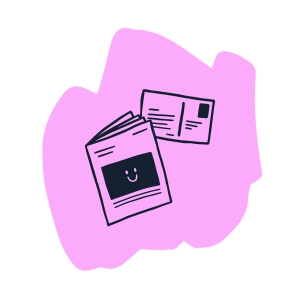 Select the birthday card of your choice
Vous voulez souhaiter un anniversaire avec une carte originale ? Choisissez votre modèle de carte d'invitation à un anniversaire qui vous plaît le plus parmi 6 thématiques. Au choix, des designs allant de l'invitation à la petite carte humoristique, en passant par les dizaines. Nos cartes d'anniversaire sont joyeuses, et conviennent à tous ! Gather your most beautiful photos for its new candles
Decorate your birthday card with your fondest memories. Add 1 to 6 photos for classic postcards, and even more for event cards. Remind the one who is blowing out his candles of all the good times spent together. That's a gift that will please!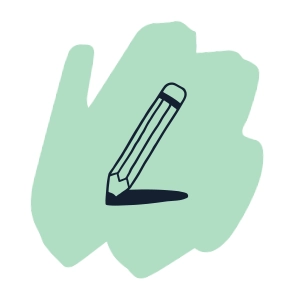 Write and personalize your birthday message
Let your imagination run wild for this celebration of one more year. Wish your loved ones a happy birthday with a personalized message. With Fizzer, you can shape your message with the color and font of your choice. Add some emojis and you're done!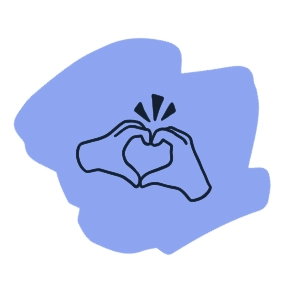 Send your birthday card to one or more recipients
Your birthday is fast approaching? Kill two birds with one stone: invite your guests to your party with the same postcard. Just click on "Reuse this card" when you have sent the first one. The birthday invitation card is sent in an envelope worldwide, within 24 working hours.
Ready to send your first birthday card?
6 themes suitable for all birthdays
For each person who celebrates one more year, the choice of card will be different. Sometimes, it will be necessary to adapt to the sex of the person, by choosing a birthday card for men, or for women. When it comes to a child, a card with childish designs will be perfect! For a happy fellow, a humorous birthday card will be perfect. It is also possible to choose a birthday card of the person's age. At Fizzer, there are special designs for each dozen!
S'il y a des événements récurrents à ne pas oublier, ce sont bien les anniversaires ! Célébrer les 10 ans de nos enfants ou les 30 ans de notre meilleure amie, c'est une occasion qui se fête. Ce sont des moments attendus de tous les membres d'une famille, des moments que l'on souhaite vivre avec nos proches dans un seul but : créer d'heureux souvenirs en commun. C'est l'occasion également d'envoyer une petite carte d'anniversaire pour que nos souhaits prennent forme. Chez Fizzer, nous pouvons vous accompagner quel que soit l'âge de votre enfant : pour un anniversaire de 2 ans, A anniversaire de 11 ans…Vous trouverez forcément ce qui vous convient !
Surprise your loved ones by sending your first card
A nice birthday card to make him happy
Parfois, il suffit de quelques clics pour graver nos plus beaux instants sur une carte postale et souhaiter un joyeux anniversaire. Nos retrouvailles, le moment où l'on souffle nos bougies, où l'on rallume les bougies, l'ouverture des cadeaux, ce moment où l'on s'émerveille devant les petites attentions que nous portent nos proches. Maintenant, c'est à votre tour de faire plaisir pour le jour J !
Et s'il suffisait de jolies cartes d'anniversaire pour raviver les cœurs ? Souhaitez un joyeux anniversaire à vos proches par carte postale ou invitez-les simplement à célébrer le vôtre à vos côtés. Vous ferez à coup sûr des heureux.Si vous voulez voulez envoyer une carte à votre bien-aimé(e), souhaitez-lui un joyeux anniversaire avec un coeur pour lui montrer que vous l'aimez ! Besoin d'un coup de pouce pour rédiger les bons mots ? Découvrez nos modèles de text for your birthday card. Grâce à ces exemples, vous ne serez jamais à court d'inspiration.
Avec Fizzer, il est facile de réaliser une carte d'anniversaire en ligne à votre image. Nous l'imprimons et nous l'envoyons par voie postale à vos proches, dans le monde entier, en 24h ouvrées !
A personalized birthday card for each member of the family who blows out their candles
We have everything planned to allow you to wish a happy birthday to your loved ones. Whether you are celebrating the big day of a child, a teenager or your grandparents, our graphic designers have worked on illustrations around this theme. Today, our app offers several birthday cards, all formats combined, in various tones to meet all your desires. So you are sure to send a suitable birthday card in any circumstance. Here are the themes available:
- Adults: bring a touch of originality to your birthday greetings with Fizzer cards. Show that you are thinking of your loved one! Whether it's a woman's birthday card or a man's birthday card, you will find what you are looking for among our wide choice of themes and formats.
- Enfants : Enfants : c'est un jour très particulier pour vos enfants, alors montrez-leur tout votre amour avec cette petite attention. Si votre enfant fête son anniversaire de 5 ans par exemple, princesses, chevaliers, robots, confettis, super-héros seront de mise… Trouvez les petits éléments qui font la différence et ajoutez-les en quelques clics. Sur notre application, vous trouverez des cartes anniversaire fille, des cartes anniversaire garçon, bref : il y en a pour tout le monde, et bien sûr il y en a aussi qui sont mixtes et neutres.
- Humor: make your recipient laugh with a good dose of humor by choosing our funny cards! His birthday will only be happier. Blowing out the candles while laughing is difficult but we keep a memorable memory. Choose the cake carefully, above all.
- Tens: we don't always laugh at the jokes about the new tens... And it's sometimes about candles that are rather difficult to blow out. But going from one to the other is a milestone, so take the opportunity to show your attachment to your friend or family member who has to go!
- Invitation : les anniversaires sont l'occasion de réunir les amis et la famille. Qu'il s'agisse d'un adulte ou d'un enfant, Fizzer a la bonne formule pour vous aider à faire plaisir à vos proches. Envoyez des cartes d'invitation d'anniversaire aux personnes qu'ils aiment le plus pour que vous puissiez partager ce beau moment tous ensemble.
Do not hesitate to discover our entire birthday collection to make the choice that best suits your desires and the personality of the recipient. Success guaranteed for this wonderful day when he or she will blow out his candles!
When you create a postcard, your order is processed within 24 business hours. Then, it is the delays of La Poste that apply:
France and Europe: 2 to 6 days;
USA, Canada and Australia: 4-12 days;
other destinations: 1 to 3 weeks.
Dimensions carte postale : 10×15 cm et carte ouvrable : 14x14 cm ;
format carte postale : recto/verso, carte ouvrable : 4 pages ;
papier carte postale 330g - papier carte ouvrable 280g ;
envelope included;
worldwide shipping included;
all our cards are made in France.
Want to personalize your birthday card?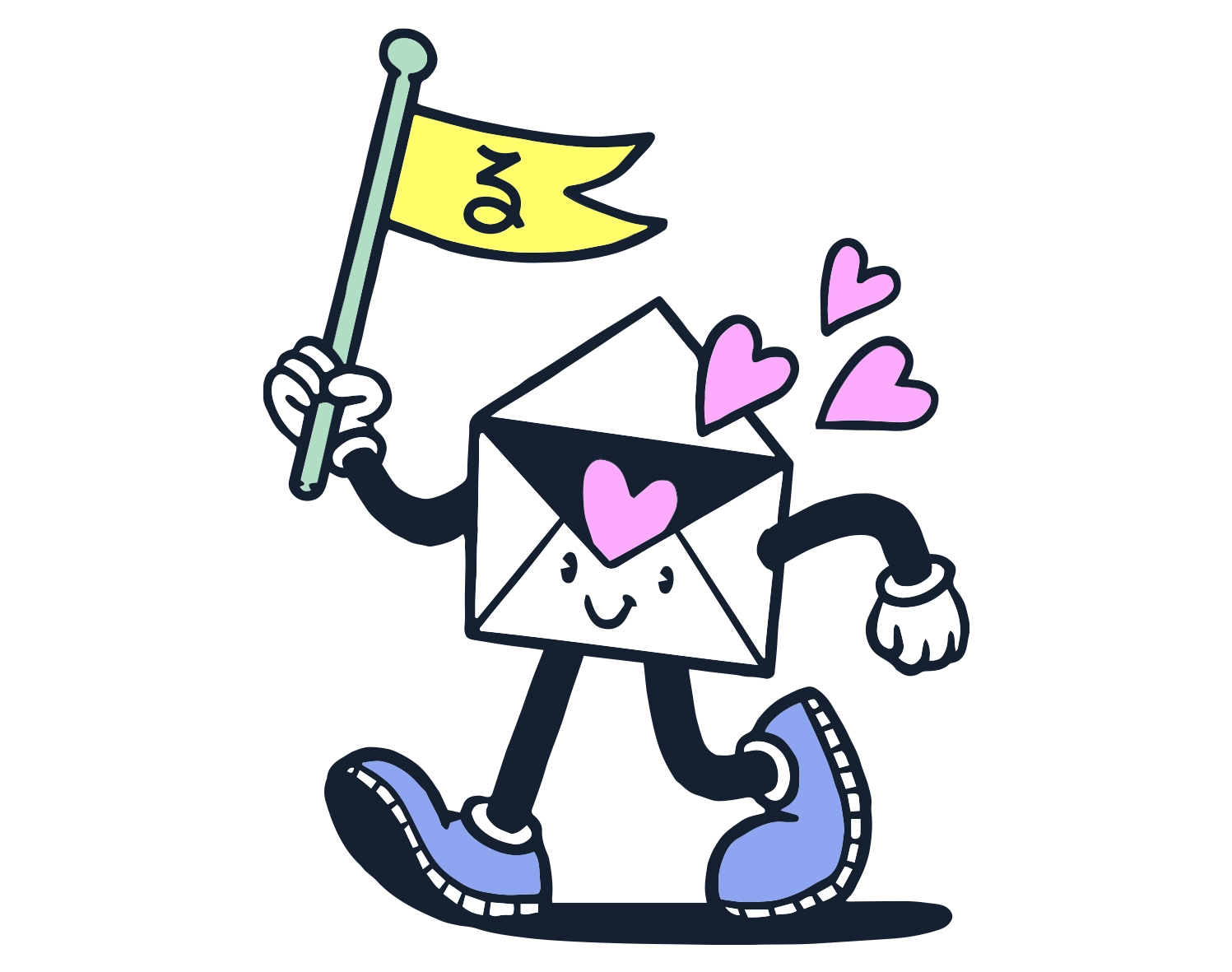 Need help ? A question ? The Fizzer team responds to you within 24 hours, even on Sundays!
How to make a quick and easy birthday card?
Fizzer offers several card formats to wish a happy birthday to those around you. On our web and mobile application, we give you the opportunity to create a birthday card and customize it to your liking. Use personal photos, color filters, add elements like festive stickers or text… Our tool is very easy to use. It will allow you to achieve a result that meets your expectations, and above all, unique!
For a birthday card, you can insert a personalized message on the front of your card, near your photos. Insert candles to blow out, a birthday cake, gifts, party banners as stickers... For an even more personal touch, compose a birthday text that will make those celebrating another year laugh. Basically, our application allows you to send your wishes to the one who is aging, smoothly and tailor-made!
Envie de donner un coup de neuf à la traditionnelle carte musicale signée par famille et amis ? Fizzer vous permet d'envoyer des cartes d'anniversaire personnalisées aux quatre coins du monde. Souffler ses bougies va devenir un plaisir ! Vos créations créeront de belles surprises à ceux qui ouvriront leur boîte aux lettres le jour de leur anniversaire en y découvrant votre jolie carte ! Pour aller plus loin, vous pouvez même personnaliser entièrement votre propre Photo album d'anniversaire et ainsi vous remémorer à l'infini les souvenirs de cette magnifique journée d'anniversaire.
When should you send your birthday card?
Toutes les occasions sont bonnes pour envoyer votre première carte d'anniversaire. Bon… il faut quand même qu'il y ait quelque chose à célébrer. Fizzer a pensé à vous en créant 6 thématiques : invitations adultes, invitations enfants, anniversaires adultes ou enfants, cartes humoristiques et dizaines (18, 20, 30, 40…). Avec ça, vous pouvez être sûr d'envoyer une carte d'anniversaire unique à vos proches. Il est aussi possible de créer une carte d'invitation à un anniversaire ! Pour l'anniversaire de 6 ans de votre enfant par exemple : il voudra sûrement inviter des copains chez lui pour fêter ce grand jour !
How to create a personalized card with your photos?
It is very simple ! Download the Fizzer application on your smartphone or connect from the web. First, get some credits. Choose your birthday card from over 100 models, add your best photos and personalize the front with text and stickers. Then, place for the birthday text! Let your pen guide you and personalize your text with the color, the font of your choice and some emojis. Create a stamp in your image, choose one or more recipients and voila! Your happy birthday surprise is sent in an envelope.
How do I know if my card will arrive in time to wish the birthday?
Here are our delivery times. When you create your birthday card, it is processed within 24 business hours. It is printed, stamped and put in an envelope and then sent every working day. Then, it is the delays of La Poste that apply. It is necessary to count :
2 à 5 jours pour la France et l'Europe ;
4 à 12 jours pour les USA, Canada et Australie ;
1 to 3 weeks for the rest of the world.
All you have to do is create your birthday cards in advance for all your loved ones! They will be delighted to find your personalized birthday card in their mailbox.
What type of card are you looking for?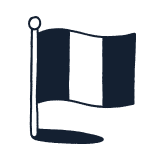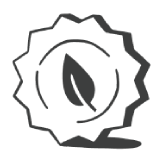 Imprim'vert certified paper