Personalised announcement card for the best day of your life 💌
Congratulations!
Vous vous apprêtez à échanger vos consentements et à construire une vie à deux, pour le meilleur et pour le pire. Dans quelques mois, vous formerez un couple, uni par l'amour et la solidarité. Si le grand jour est encore loin, votre liste d'invités doit déjà être bien définie. Vous avez déjà bloqué l'agenda de vos convives avec un Save The Date de mariage ? Tant mieux ! Maintenant, ils n'attendent plus que les détails de l'événement pour célébrer votre union à vos côtés. Quelle papeterie choisir ? Quel Wedding Announcement s'accordera le plus avec votre thématique et enfin, quel texte écrire ? Fizzer vous dévoile sa collection complète et vous accompagne dans la création de votre invitation de mariage. À votre clavier ou vos crayons, c'est parti !
Our collection, the common thread of your event 🎨
3 tips for writing your announcement
💌 Write the recipient's address ass precisely as possible
📍 Mention important information: meeting place, date, time
🗓 Ask for an RSVP, with a deadline
If you dream of a simple and convivial wedding where flowers, lanterns, wood, authentic decoration and romanticism are the order of the day, then the Kinfolk wedding is for you. Join family and friends for a natural, pure and warm ceremony.
Ready to create a kinfolk invitation?
Can you imagine celebrating your wedding in a castle or a luxurious setting, do you dream of a chic dress, lace, a carefully arranged bouquet of roses and a sophisticated decoration made from noble materials? A chic and elegant wedding will perfectly suit your ceremony.
Would you like to opt for a chic and elegant announcement?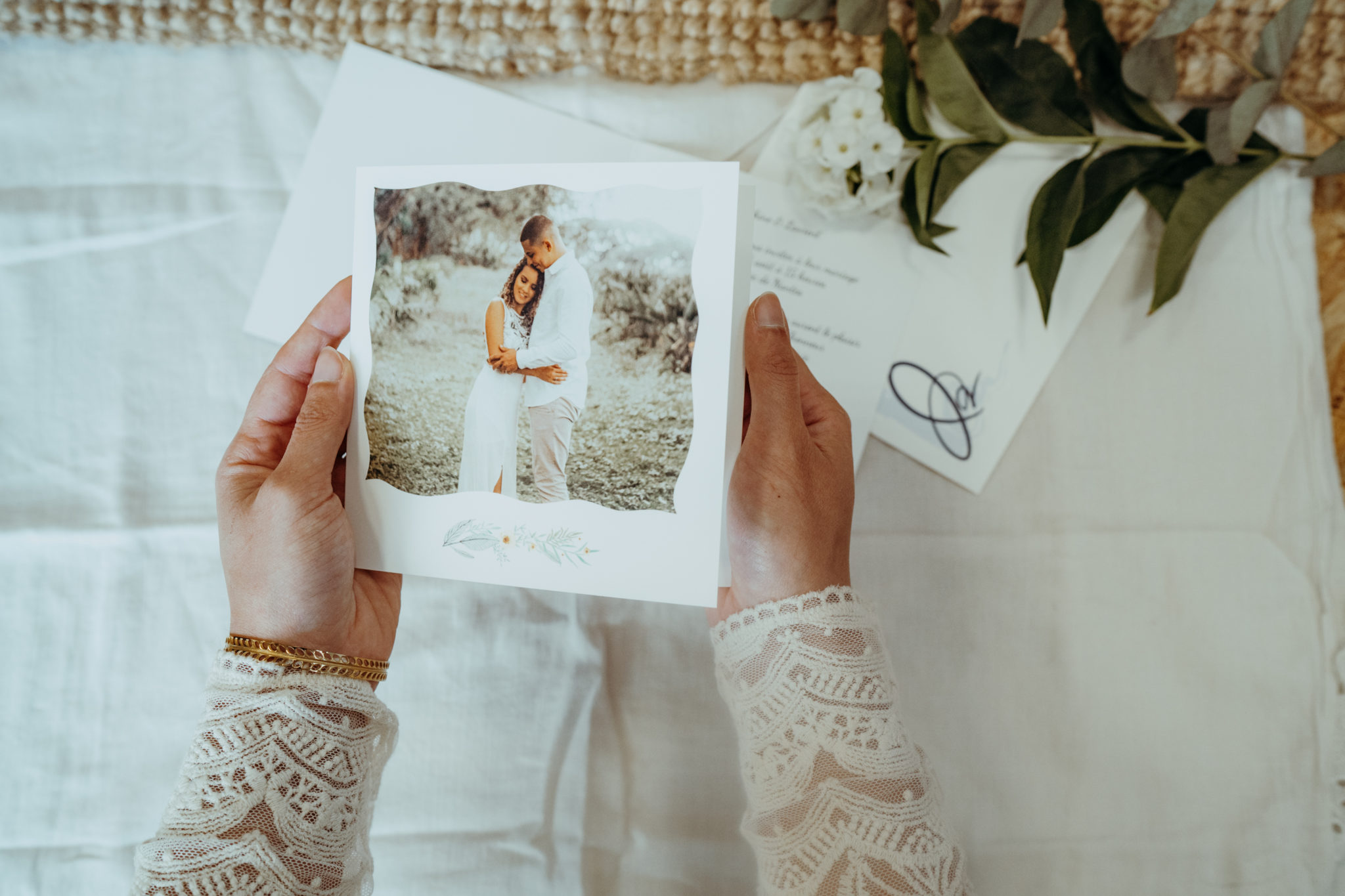 You want to make love rhyme with nature. Do you dream of celebrating your union in a bucolic setting where old objects, colourful carpets, wild flowers intermingle. Do you wish a wedding in connection with nature, a wedding rhyming with freedom and joy? The boho or gypsy wedding will be perfect for you.
Would you like to create a boho and floral invitation?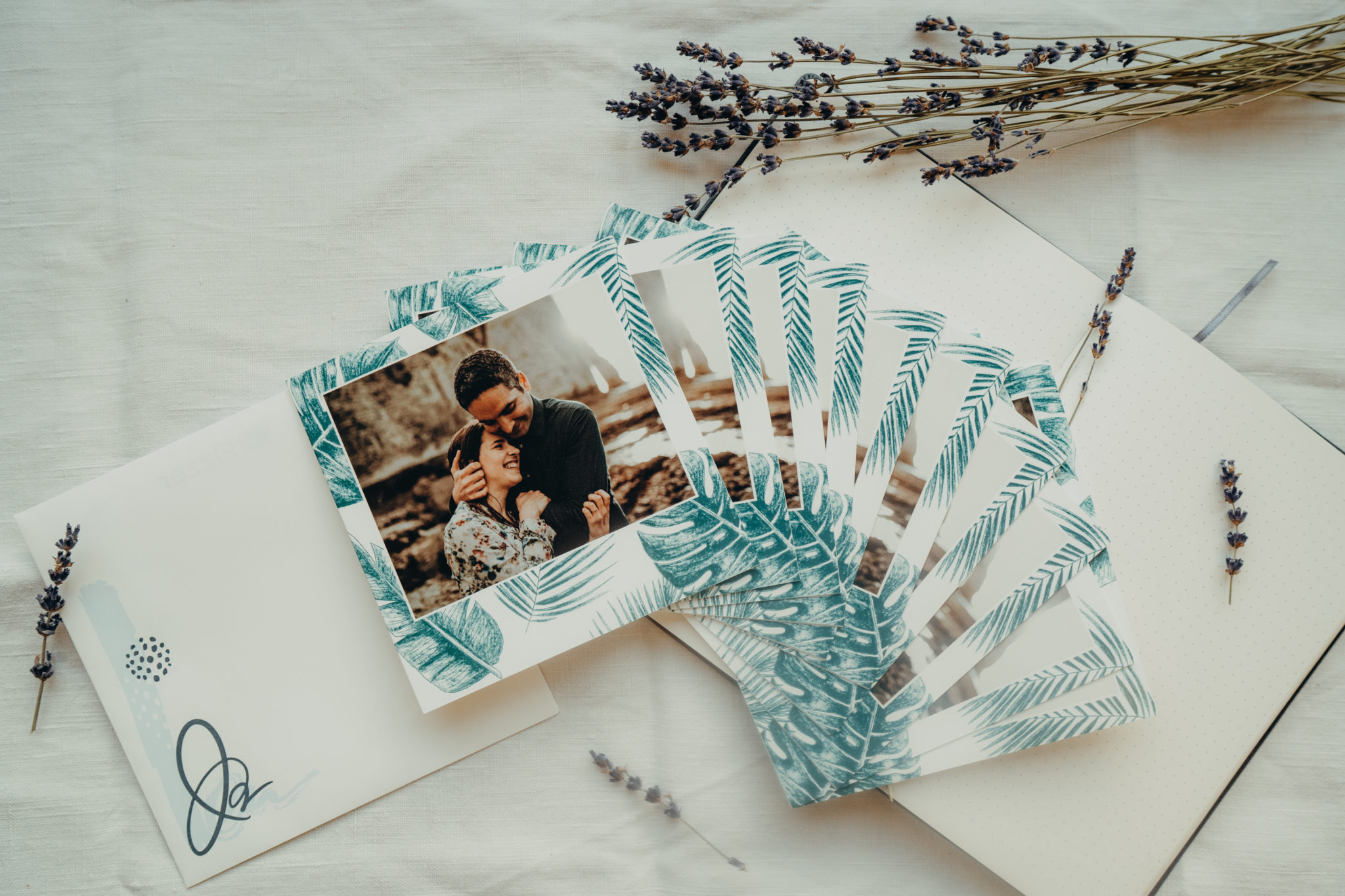 Do you wish to remember the beautiful moments of the past while celebrating your new life together. Do you wish vintage objects for your decoration ? You would like to arrive at your wedding in a Vespa or retro car? A vintage ceremony would be adapted to your ceremony.
Why don't you prepare a vintage announcement?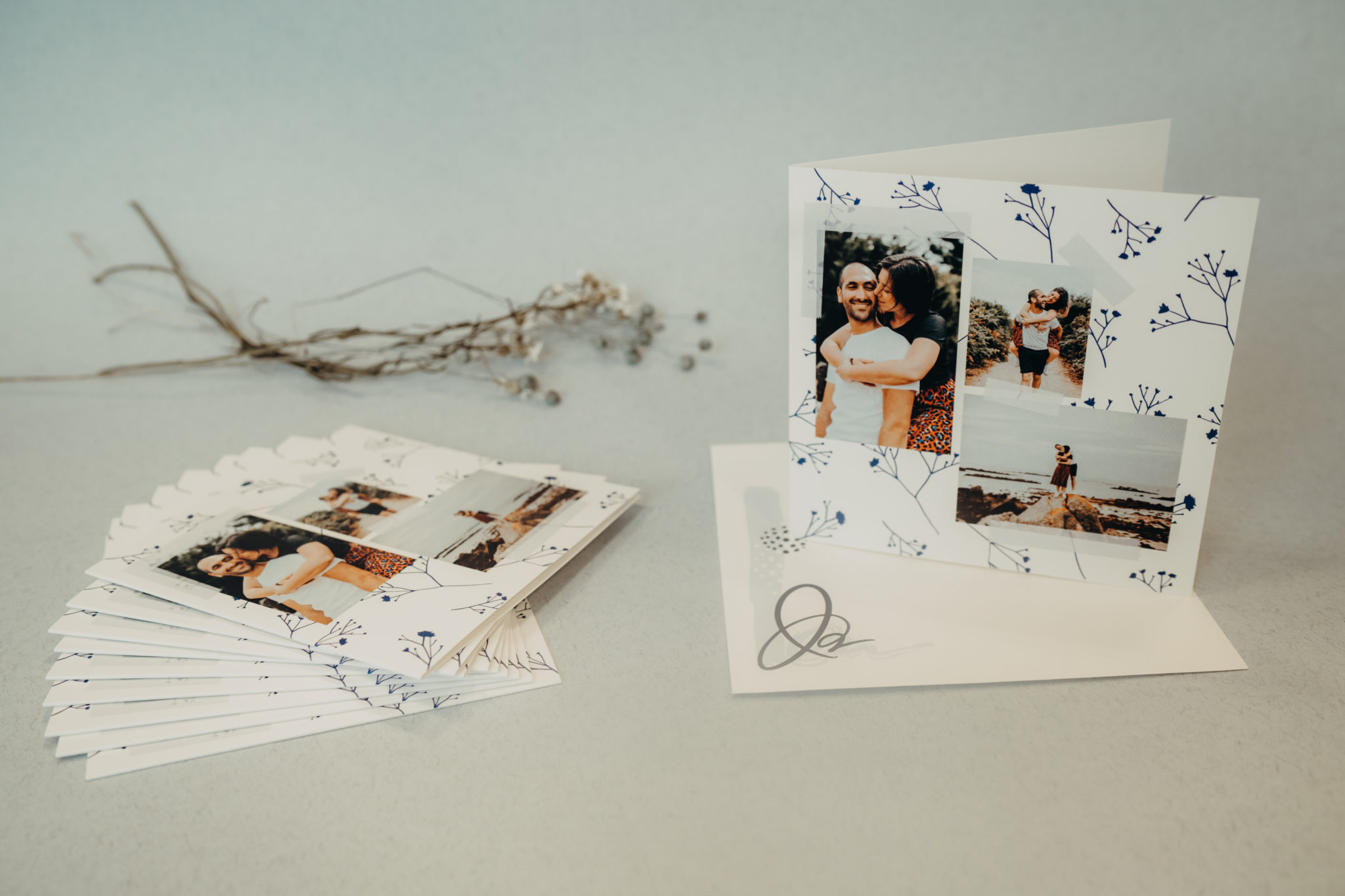 Starting in June, is it too hot for you? Do you prefer the warm atmosphere of winter to summer? You dream of a warm dress or suit, of a joyful and friendly party around a fire. Do you cross your fingers that it will snow on your wedding day? You've got it all figured out: you need a fairy tale wedding in winter.
Ready to create the warmest wedding announcement?
How to create a wedding announcement card with Fizzer?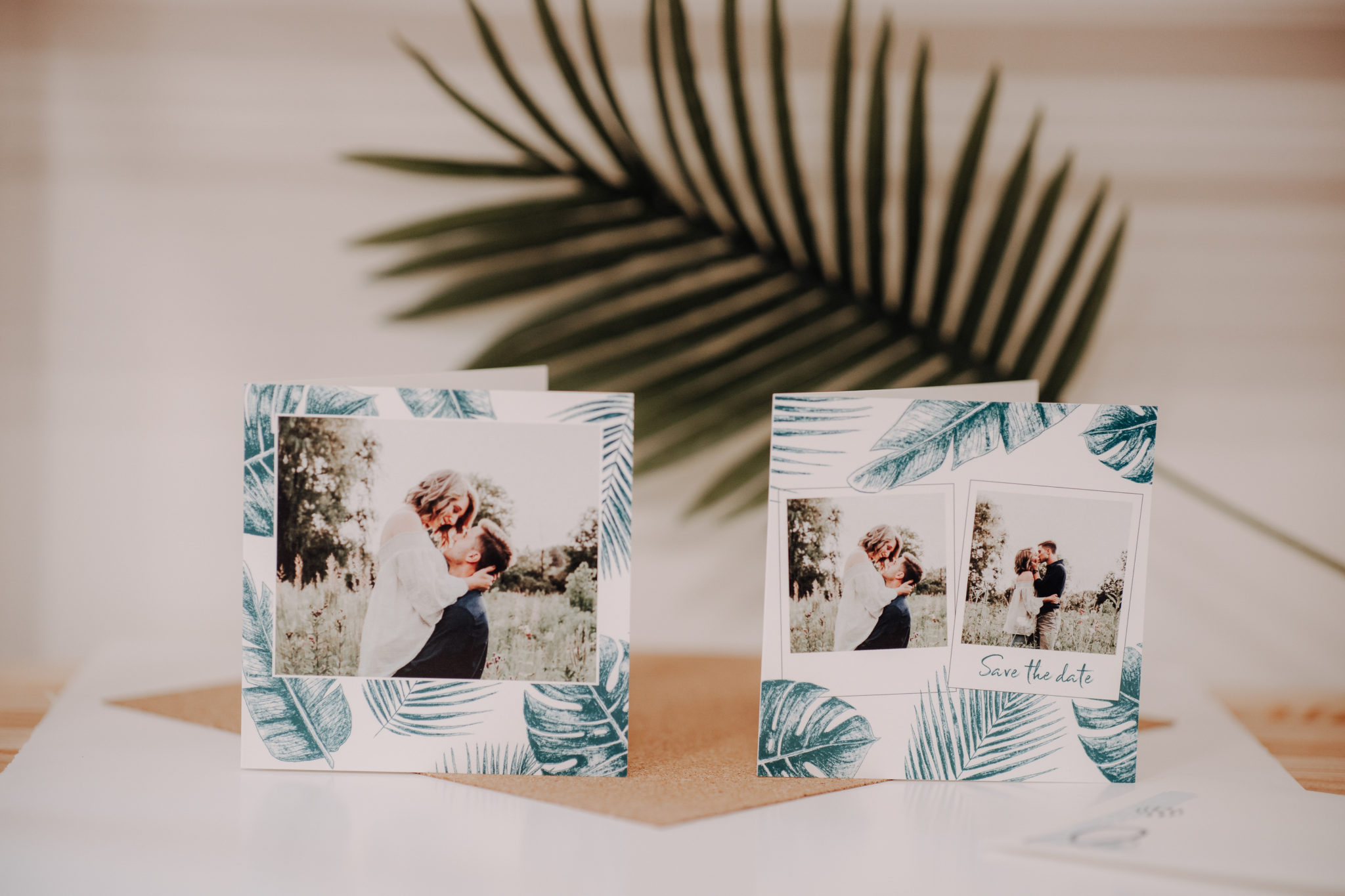 Choose your favorite invitation
Choose your card format and select your favourite illustration: spring colours, floral or chic invitations, there's something for everyone!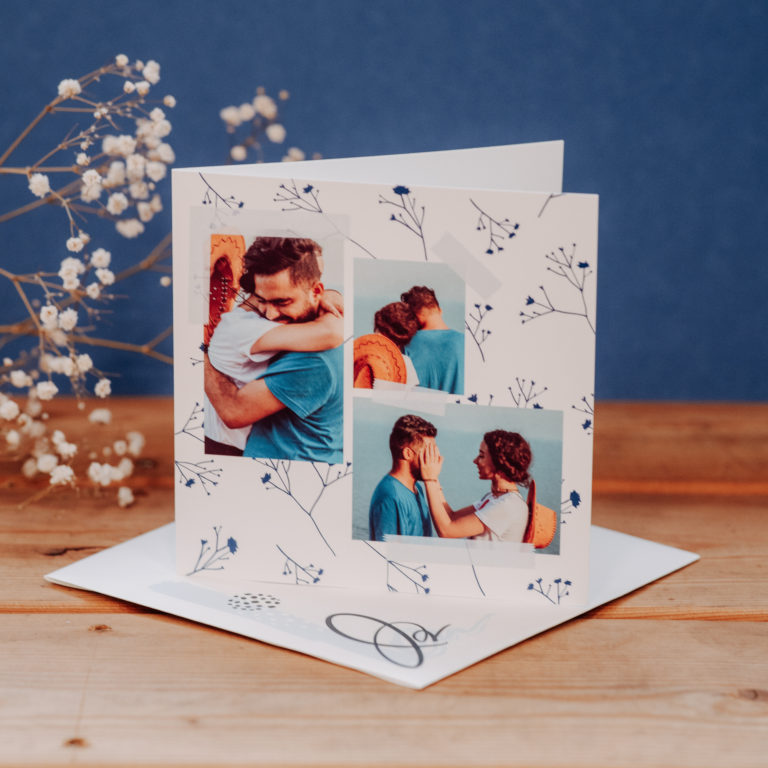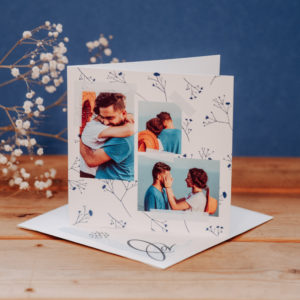 Add your most beautiful photos
Add one or more photos of you and your spouse to announce the news. Love is what your loved ones are waiting for!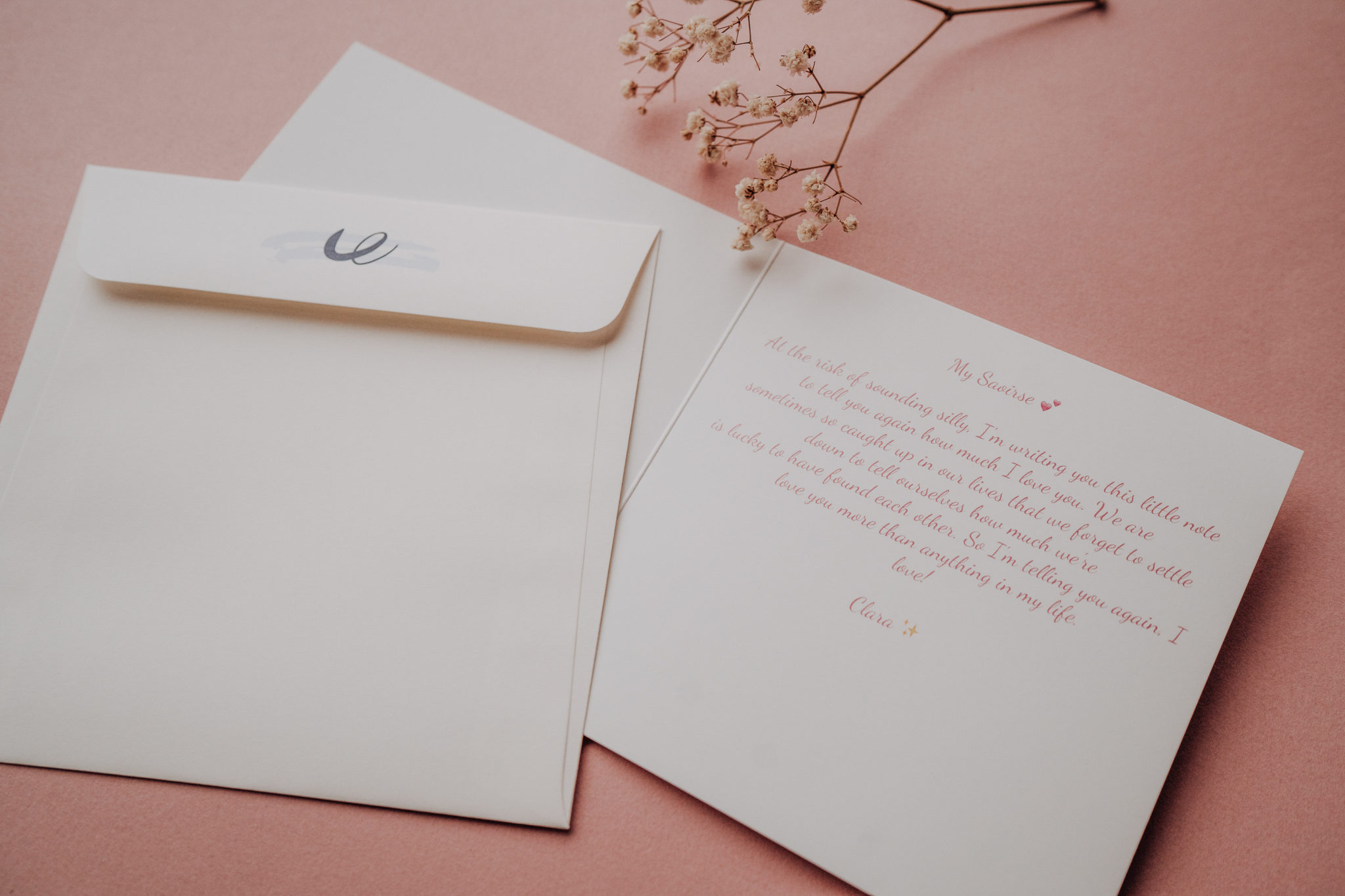 Write a personalised message
Write the same announcement or opt for a personalised wedding text according to the groups: parents, witnesses, bridesmaids, family, friends, colleagues... Write your text directly on the application or opt for home delivery and a set of cards.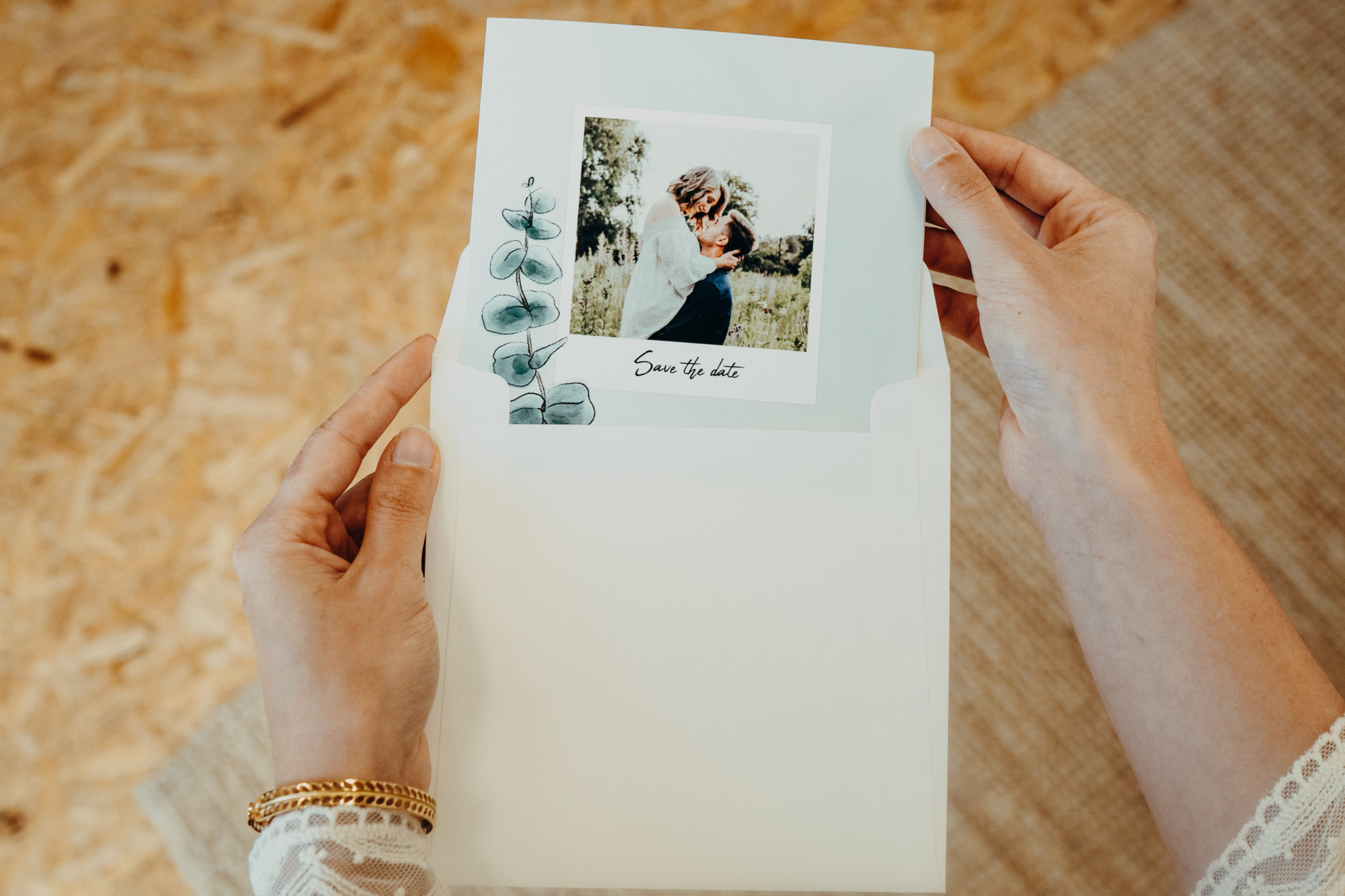 Send it to your guests
Is your wedding announcement ready? Select one or more recipients, validate and it's done! Fizzer takes care of the rest: printing, inserting in envelopes, franking and sending within 24 working hours all over the world.
Need help? Any questions? Our team answers you within 24 hours, 7 days a week
Thanks to Fizzer, turn your most beautiful memories into personalised cards. Whether it's for your travels and holidays or the big milestones of your life, send your personalised cards in a few clicks. Fizzer, is available on web and mobile. Create your postcards and announcements, we take care of the rest!
What themes are available on the application?
Fizzer isn't just about wedding announcements. In the same theme, discover cards for your Save the Wedding Date but also thank you cards to show your gratitude. After this happy event, don't forget to thank your loved ones for their presence, support, smiles and gifts. Fizzer also offers birthday cards, invitations for adults and children, birth and baptism announcements, congratulations and many more!
How to create a personalised wedding announcement?
Creating a personalised wedding announcement has never been so fast! Log in to the Fizzer application on the web or mobile, add credits to your account and start creating your invitations. Choose your favourite illustration according to the theme of your wedding (kinfolk, boho, chic, vintage), add a photo of yourself, write a personalised text, sign with your fingertip and that's it. All you have to do is select your recipients and we'll take care of the rest.
Manufactured within 24 hours