2023 est là, faites vos voeux ! 🎉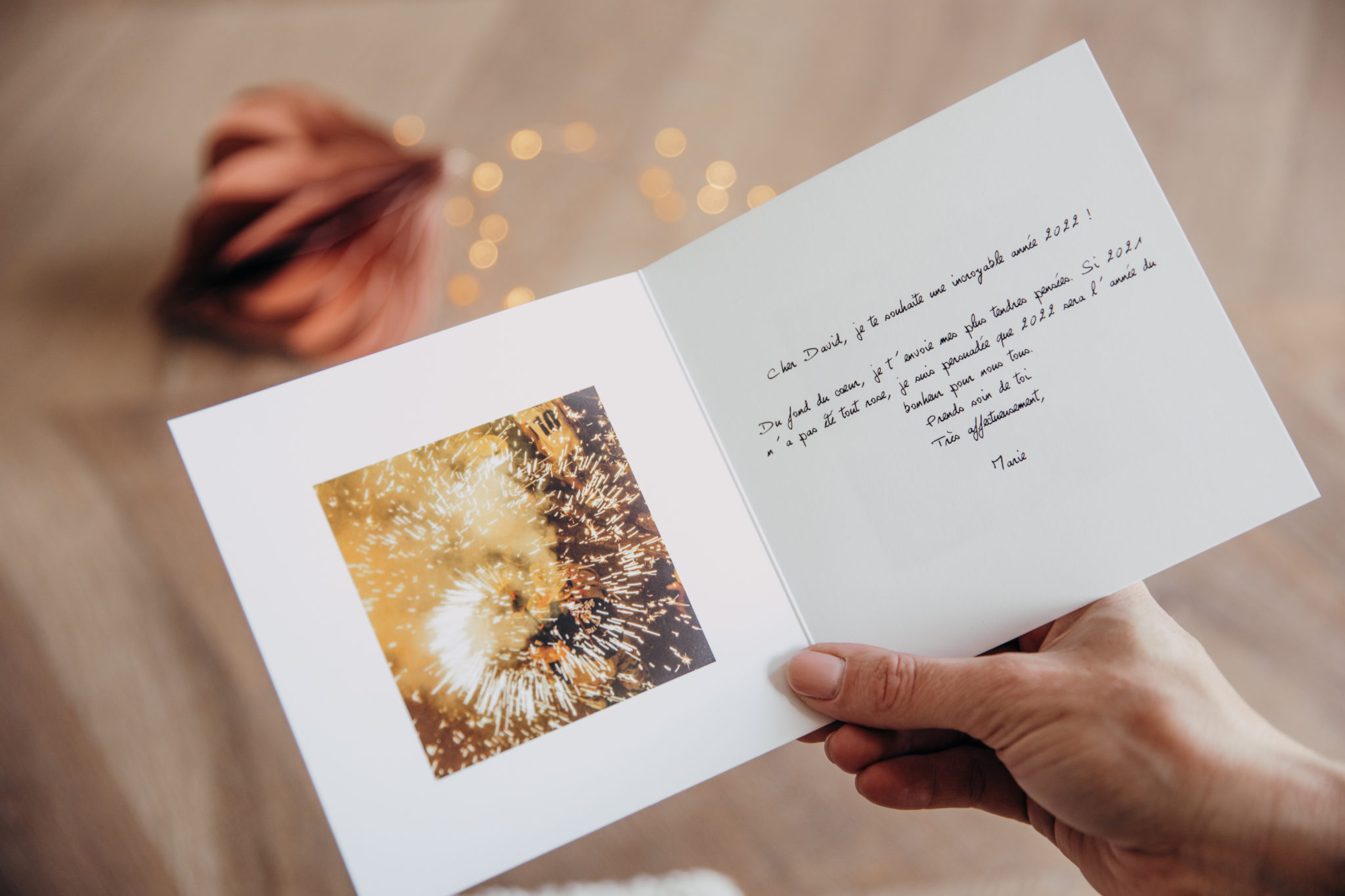 Say Hi to your loved ones
Postcard format (10x15 cm) or greeting card (14x14 cm)

Customizable as you like

Envelope included
Printed in France
Select your greeting card among 2000+ original designs
Personalise it with your favourite pictures and kindest words
Surprise your loved ones for the New Year 
How to send your greeting card?
Choose a festive card
Choose an original New Year card among numerous designs created by our illustrators. Balloons, confetti, champagne flutes… No cards say "party" better than ours! 
Add your favourite pictures
Select the pictures you want to share: your last family photo, a funny picture, clues as to your New Year's resolutions… Now is the time to express your creativity!   
Write and personalise your message
Write the same message for everyone or personalise them according to the different groups. One for your loved ones, your outer circle, your business wishes etc. Make your card even more personal with the font and colour of your choice and, why not, a customised stamp!
Send your wishes!
Your greeting card is ready? Select your recipients, confirm and Bob's your uncle. Better yet, schedule your cards in advance to be in time for the New Year. Have a lot of people to add? Use the contact import function! 
Surprise your loved ones uniquely
Our original New Year cards
A happy 2023 in all originality! 🥂
Copy-pasting happy New Year texts to all your contact list is so 2022 ! Cette année, vous avez décidé de faire les choses bien. Alors que diriez-vous de commencer par surprendre vos proches avec une carte de voeux originale ? Point de banale carte de supermarché, on vous parle ici d'une missive personnalisée, atypique et pleine de caractère. En voilà une chouette manière de commencer l'année !
When you create a card, your order is processed within 24 working hours. After that, La Poste's delivery times apply:
For France and Europe: 2 to 6 working days
For the USA, Canada and Australia: 4 to 12 working days
Other destinations: 1 to 3 weeks
Postcard size: 10×15 cm & Event card: 14x14 cm
Postcard format: recto/verso, greeting card: 4 pages
Postcard paper 330g - Event card paper 280g
Envelope : included
Shipping costs: included worldwide
All our cards are made in France
Discover more greeting cards on our app
Message ideas for an original New Year card
For your loved ones 
"10...9...8...7...6...5...4...3...2...1...HAPPY NEW YEAR! Finally rid of 2022, we can now welcome 2023 with open arms. Well not too much though, let's not forget the barrier gestures! One thing is sure, I can't wait to see you again. Big kisses! Chloe "
For your outer circle 
"Happy New Year to all! We didn't see much of each other in 2022, but we'll remedy that in 2023. We count on you to enjoy this new year as it should be. And to begin well we send you our best wishes! Tenderly. The Durand family "
Business wishes 
"Dear collaborators, I wish you all the best for the new year! May 2023 be a fruitful year for all of us and may our collaboration last a long time. Best wishes, Jean "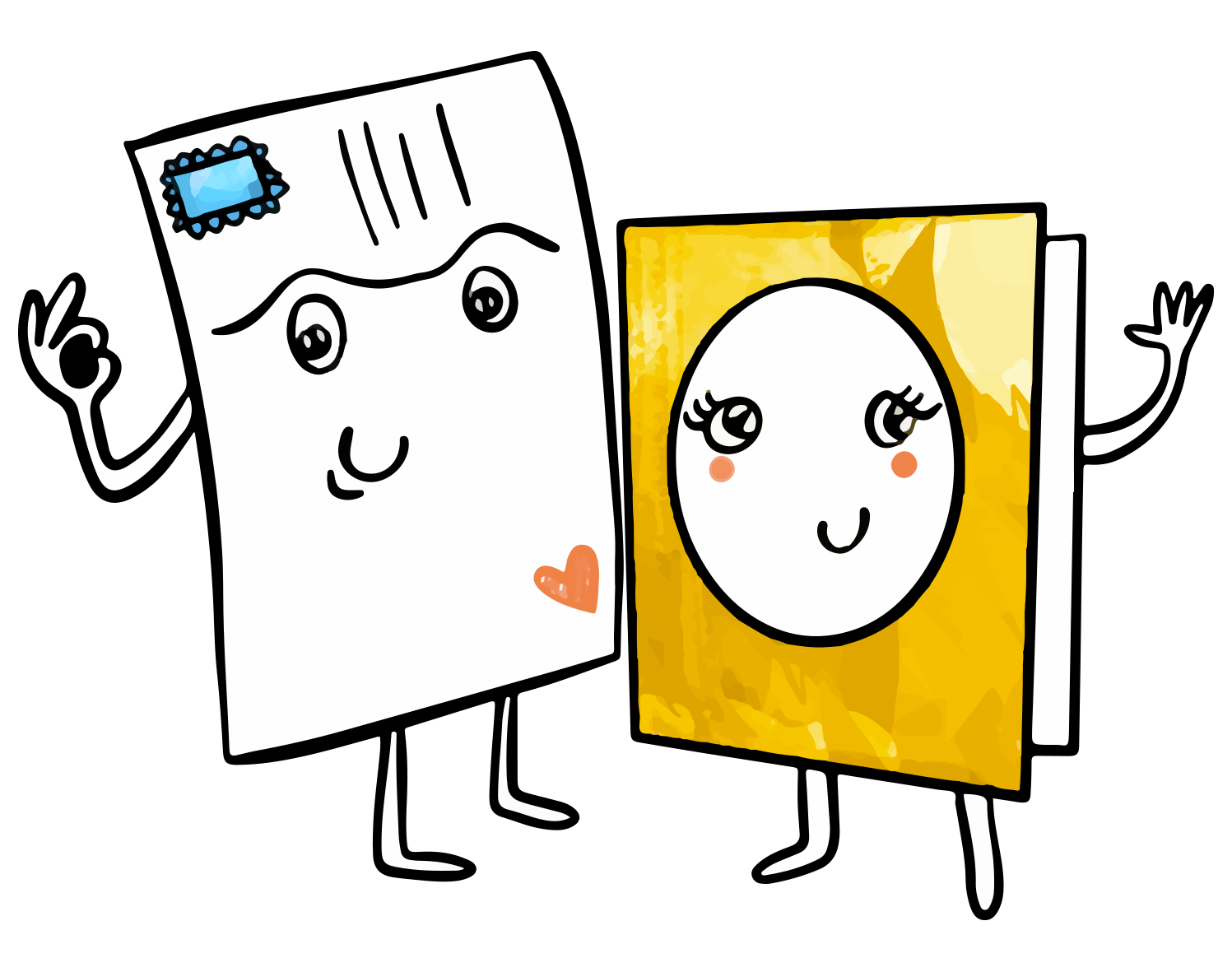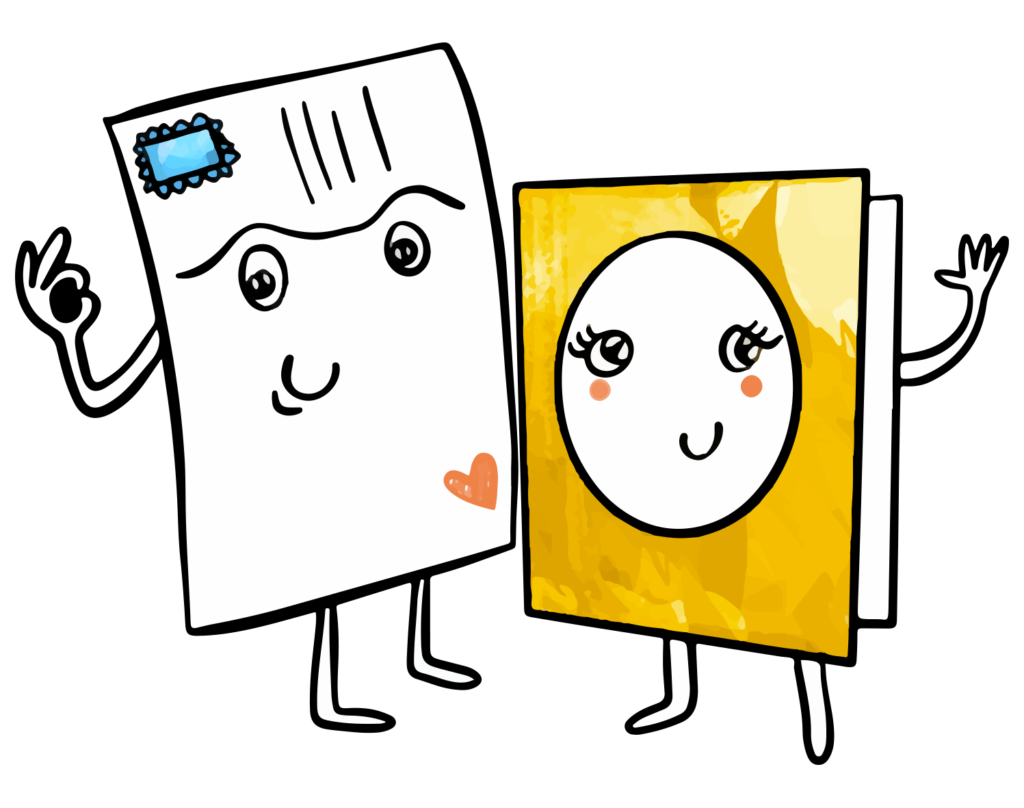 Need help? Any questions? Our team answers you within 24 hours, 7 days a week
Want your loved ones to start their year on a high note? Fizzer enables you to create a New Year card with your own pictures in just a few minutes. In order to do this, all you need is a phone, a tablet or a computer. You might also need a digital or reflex camera or simply your smartphone to take pictures.
How can I add pictures to my New Year card?
Creating a New Year card is easy! Open the Fizzer app, choose your favourite card among more than 2000 designs drawn by our illustrators and click on the photo inserts. Your computer or smartphone gallery will open: now choose the pictures you want to see on your card. Your front can contain from one up to six photos; the more the merrier! Once your pictures have been uploaded, click on "confirm" to write your text. Here, personalise your stamp with your own picture. Once your card is done, choose your recipient(s) and Bob's your uncle!
Pourquoi créer une carte de voeux 2023 ?
Terminés les textos de bonne année sans originalité ! Fizzer vous permet de personnaliser votre carte 2023 avec vos propres photos. En sélectionnant, par exemple, les meilleurs moments de votre soirée du Nouvel An, vous offrez à vos proches un souvenir papier d'une soirée unique. Ainsi, vous les remerciez et leur faites un cadeau à votre tour ! 
How can I send a personalised Happy New Year card with my pictures?
Vous souhaitez faire plaisir avec une carte de bonne année ? Transmettez vos meilleurs voeux 2023 avec une attention personnalisée ! Comment la créer ? C'est très simple ! Connectez-vous à Fizzer sur web ou mobile, sélectionnez le design de carte de voeux qui vous plaît, carte classique ou aimantée, ajoutez vos photos, écrivez vos voeux de bonne année, choisissez un ou plusieurs destinataires et le tour est joué ! Fizzer imprime, affranchit et envoie votre carte dans le monde entier.
When can I send my greeting card?
Envoyez votre carte de voeux 2023 entre la fin décembre et la mi-janvier. Ainsi, vos proches pourront découvrir tout ce que vous leur souhaitez de bon pour l'année à venir !
Quel texte écrire sur votre carte de voeux 2023 ?
Need more ideas to write your Happy New Year card for 2021? Let your heart speak! Wish your relatives health, happiness and success. Discover our text ideas for a Happy New Yeard card.