For 2021, your wish is our command! 🎉
To a happy and original New Year 2021!
Copy-pasting happy New Year texts to all your contact list is so 2020! This year, you feel like cranking it up a notch. So how about starting by surprising your loved ones with an original New Year card? Forget about boring supermarket cards, we're talking personalised and stylish stationery. Isn't that the best way to start the year?
Select your greeting card among 2000+ original designs
Personalise it with your favourite pictures and kindest words
Surprise your loved ones for the New Year 
Surprise your loved ones uniquely
Our original New Year cards
Message ideas for an original New Year card
For your loved ones 
" 10...9...8...7...6...5...4...3...2...1… HAPPY NEW YEAR! Good riddance to 2020, let's welcome 2021 with open arms. Well, not too open still - let's not forget about social distancing! One thing's for sure, I can't wait to see you again. Love, Chloe "
For your outer circle 
" Happy New Year to all! We didn't see each other much in 2020, but I know 2021 is going to be our year. Counting on you to enjoy this new year to the fullest. And to start it off well, we're sending you our best wishes. Lots of love, the Joneses "
Business wishes 
" Dear associates, wishing you happiness and success for this new year. May 2021 be a fruitful year for us all and may our collaboration last for a long time. Kind regards, Will "
Discover more greeting cards on our app
How to send your greeting card?
Choose a festive card
Choose an original New Year card among numerous designs created by our illustrators. Balloons, confetti, champagne flutes… No cards say "party" better than ours! 
Add your favourite pictures
Select the pictures you want to share: your last family photo, a funny picture, clues as to your New Year's resolutions… Now is the time to express your creativity!   
Write and personalise your message
Write the same message for everyone or personalise them according to the different groups. One for your loved ones, your outer circle, your business wishes etc. Make your card even more personal with the font and colour of your choice and, why not, a customised stamp!
Send your wishes!
Your greeting card is ready? Select your recipients, confirm and Bob's your uncle. Better yet, schedule your cards in advance to be in time for the New Year. Have a lot of people to add? Use the contact import function!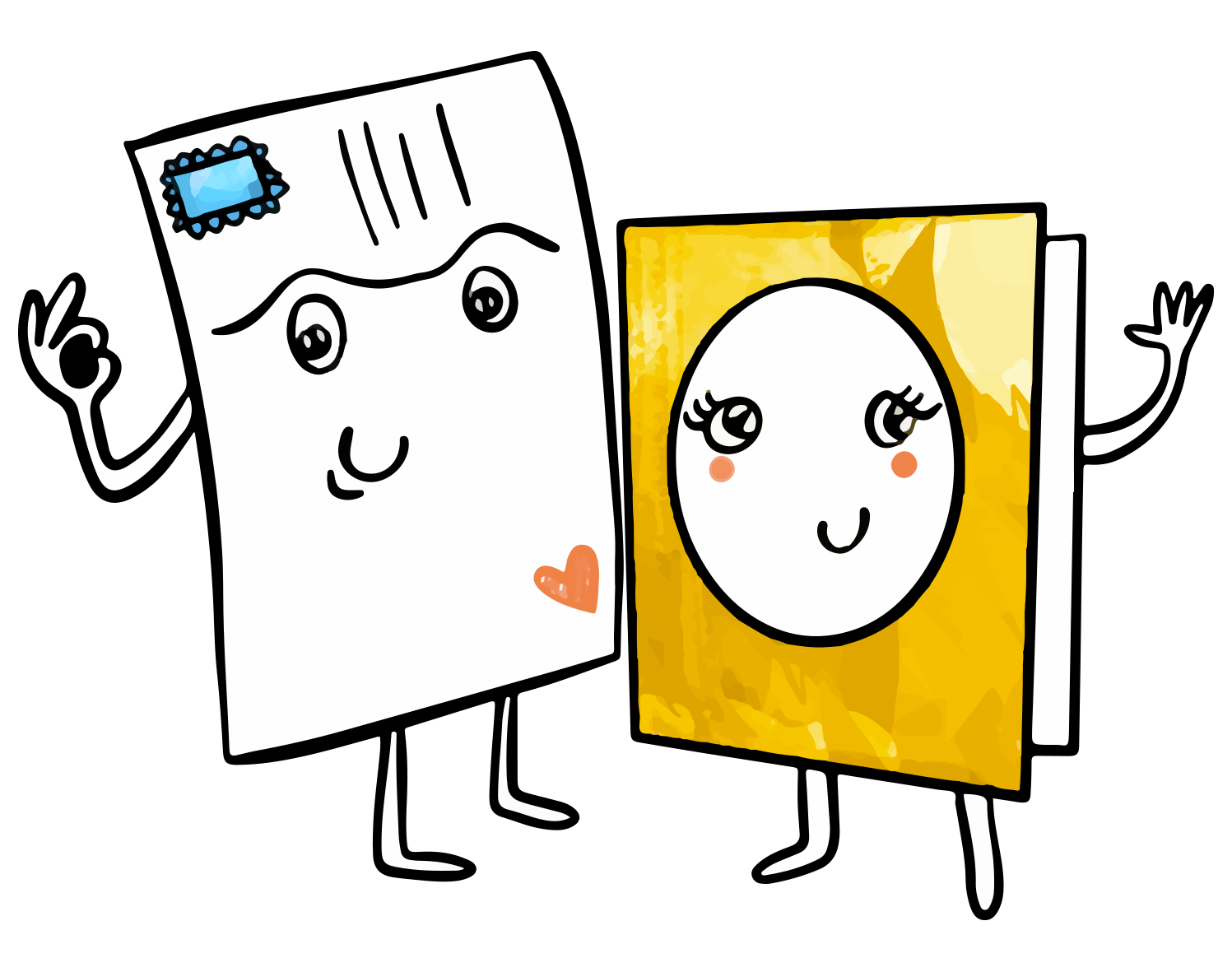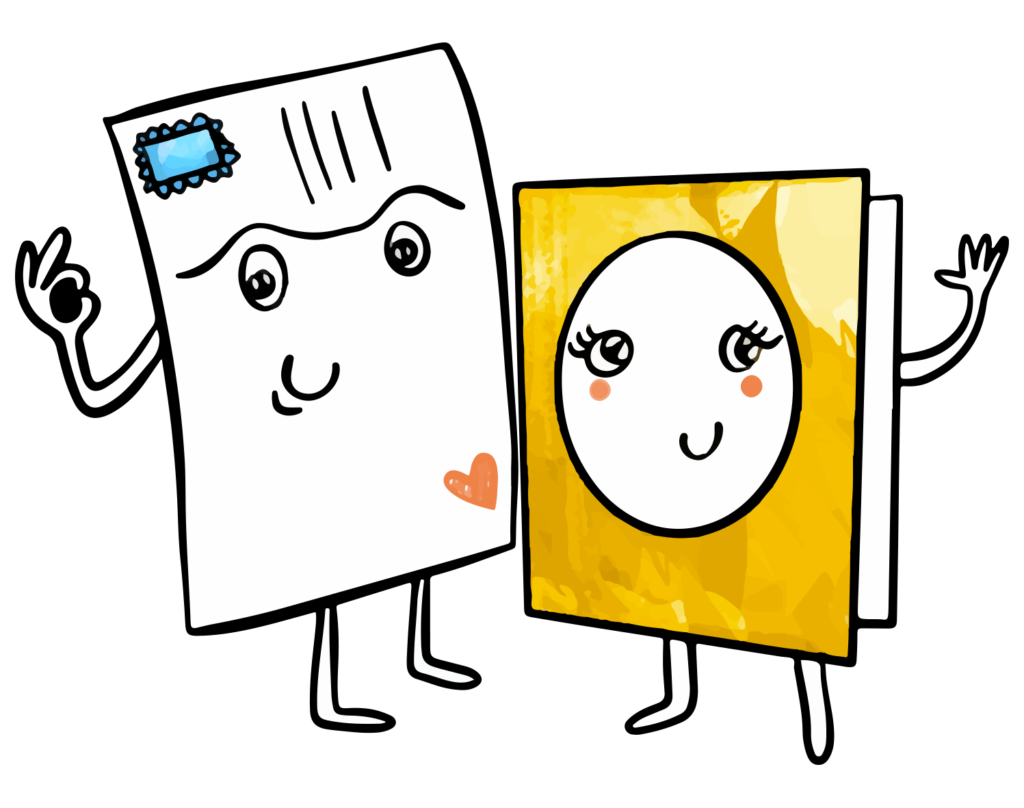 Need help? Any questions? Our team answers you within 24 hours, 7 days a week
Want your loved ones to start their year on a high note? Fizzer enables you to create a New Year card with your own pictures in just a few minutes. In order to do this, all you need is a phone, a tablet or a computer. You might also need a digital or reflex camera or simply your smartphone to take pictures.
How can I add pictures to my New Year card?
Creating a New Year card is easy! Open the Fizzer app, choose your favourite card among more than 2000 designs drawn by our illustrators and click on the photo inserts. Your computer or smartphone gallery will open: now choose the pictures you want to see on your card. Your front can contain from one up to six photos; the more the merrier! Once your pictures have been uploaded, click on "confirm" to write your text. Here, personalise your stamp with your own picture. Once your card is done, choose your recipient(s) and Bob's your uncle!
Why make a 2021 New Year card?
No more banal New Year texts! Fizzer lets you personalise your card with your own pictures. By selecting, for instance, the highlights of New Year party, you'll send your loved ones a paper memory of this unique evening. A lovely way to thank them with a small gift in return! 
How can I send a personalised Happy New Year card with my pictures?
Would you like to send a card for the New Year with originality? Send your best wishes 2021 with a personalised card! How to create it? It's easy! Connect to Fizzer on the web or on your mobile phone, select the greeting card model you like, classic or magnetic card, add your own photos, write your New Year's greetings, select one or more recipients and that's it! Fizzer prints, franks and ships your card all over the world.
When can I send my greeting card?
Send your 2021 greeting card between the end of December and mid-January. This way, your loved ones will be able to discover all the good things you wish them for the coming year!
What to write on a 2021 greeting card?
Need more ideas to write your Happy New Year card for 2021? Let your heart speak! Wish your relatives health, happiness and success. Discover our text ideas for a Happy New Yeard card.