Thank them with a personalised card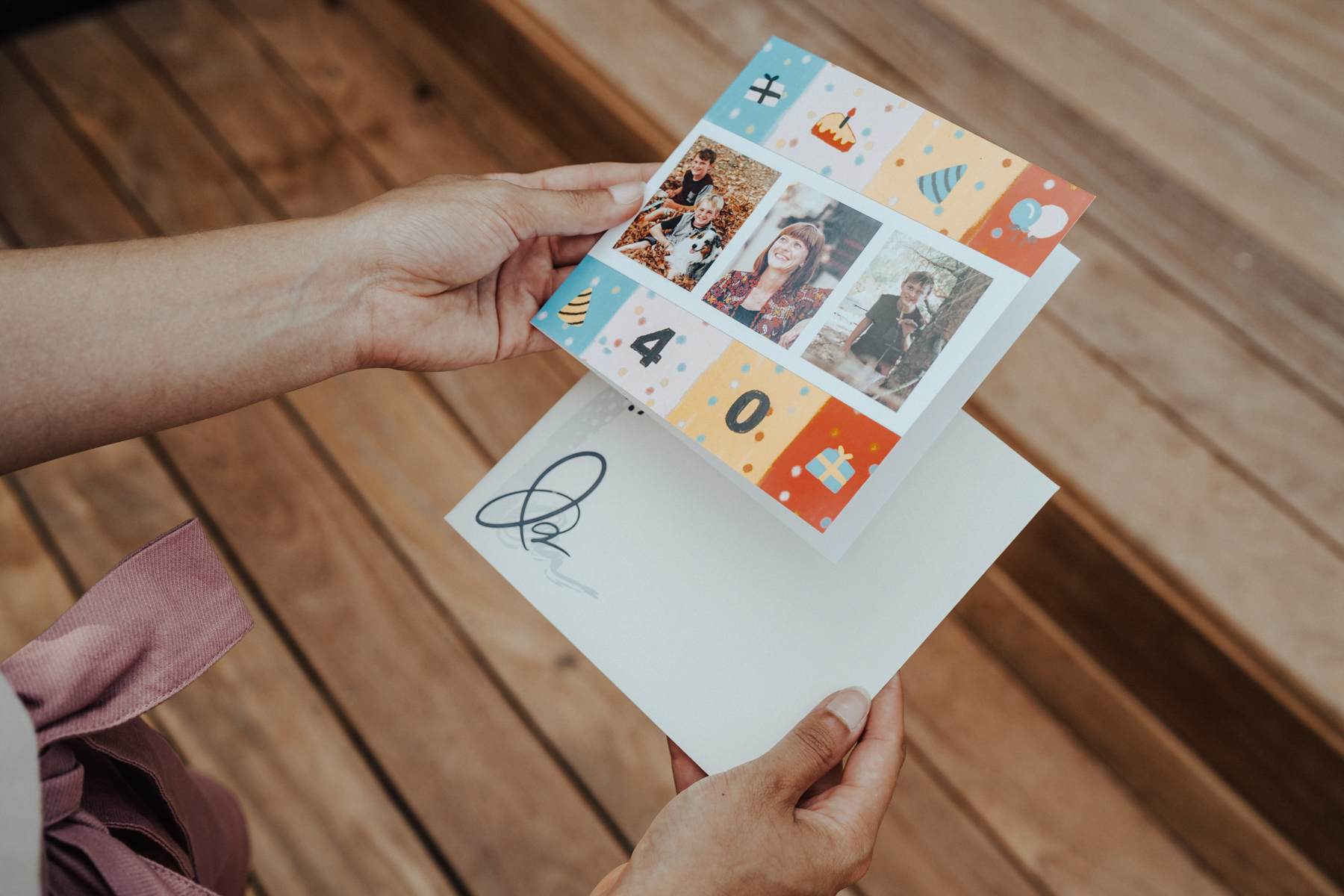 Postcard format (10x15 cm) or greeting card (14x14 cm)

Customizable as you like

Envelope included

Printed in France
Select your card among a hundred designs and add your own pictures
Personalise your text with the font and colour of your choice
Send your thank you card in an envelope in just a few clicks
How to send your birthday thank you?
Choose a card that you like
Choose a birthday thank you card among numerous designs drawn by our illustrators. Flowery, minimalistic, starry, girly… we know you'll find what you're looking for!
Add your best photos
Add pictures of your birthday, of you with your new gifts etc. Select up to 6 pictures according to the design you choose.
Personalise your card
Personalise your card to make it 100% unique. Choose your font and your colour, add emojis and sign with your fingertip!
Put a surprise in their mailbox!
Finished your card? We frank it and send it in an envelope in 1 working day, throughout the world. Send your card, to one or several recipients, and bring joy to your loved ones as soon as they open their mail!
Send my birthday thank you card
A small gesture for a big thank you
Yes, the party's over. But your good mood is at its peak. Your birthday was a real success, and that is largely thanks to your loved ones. Whether they helped you organise the event, threw you a surprise party, or gave you a present you'll never forget : you are really grateful. And what better way to show them your gratitude than a gesture which will remain etched… on paper ! Send them an original birthday thank you with a loving personalised postcard. 💕
Ready to start your personalised thank you?
Tell your guests what you liked best, reminisce about the highlights of the evening, thank them for their gifts… But mostly, listen to your heart and your imagination ! Here are a few message ideas to get you started 💡📝
"I couldn't wish for better"

Thank you for coming to my birthday. It was a very moving moment and I am glad I could count you as one of my guests. The joint gift is brilliant, I couldn't wish for better. Lots of love, see you soon.
"You should become a birthday planner"
Dear [name], thank you for the wild atmosphere you gave to my birthday party.Your game ideas and your sense of event planning really made this party a hit; everybody loved it, especially me! Honestly, you should become a birthday planner! I would hire you straight away.
"I dreaded that age but it went off without a hitch"
Dear guests, thanks again for my amazing 30th. I dreaded that age but it went off without a hitch thanks to your high spirits and mostly thanks to all the love you give me. You guys are the best! All my love, see you soon.
When you create a postcard, your order is processed within 24 working hours. After that, La Poste's delivery times apply:
For France and Europe: 2 to 6 working days
For the USA, Canada and Australia: 4 to 12 working days
Other destinations: 1 to 3 weeks
Postcard size: 10×15 cm & Event card: 14x14 cm
Postcard format: recto/verso, greeting card: 4 pages
Postcard paper 330g - Event card paper 280g
Envelope : included
Shipping costs: included worldwide
All our cards are made in France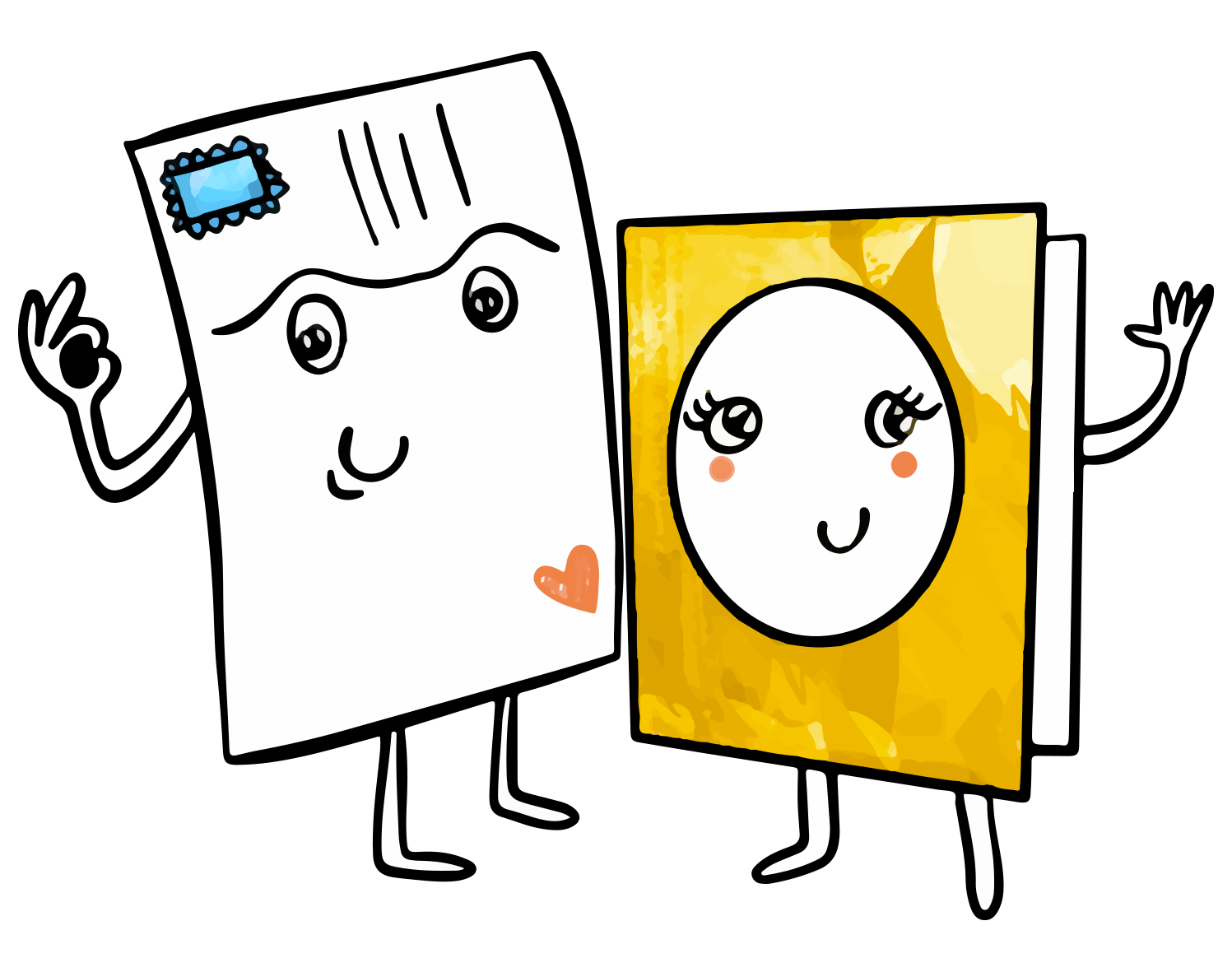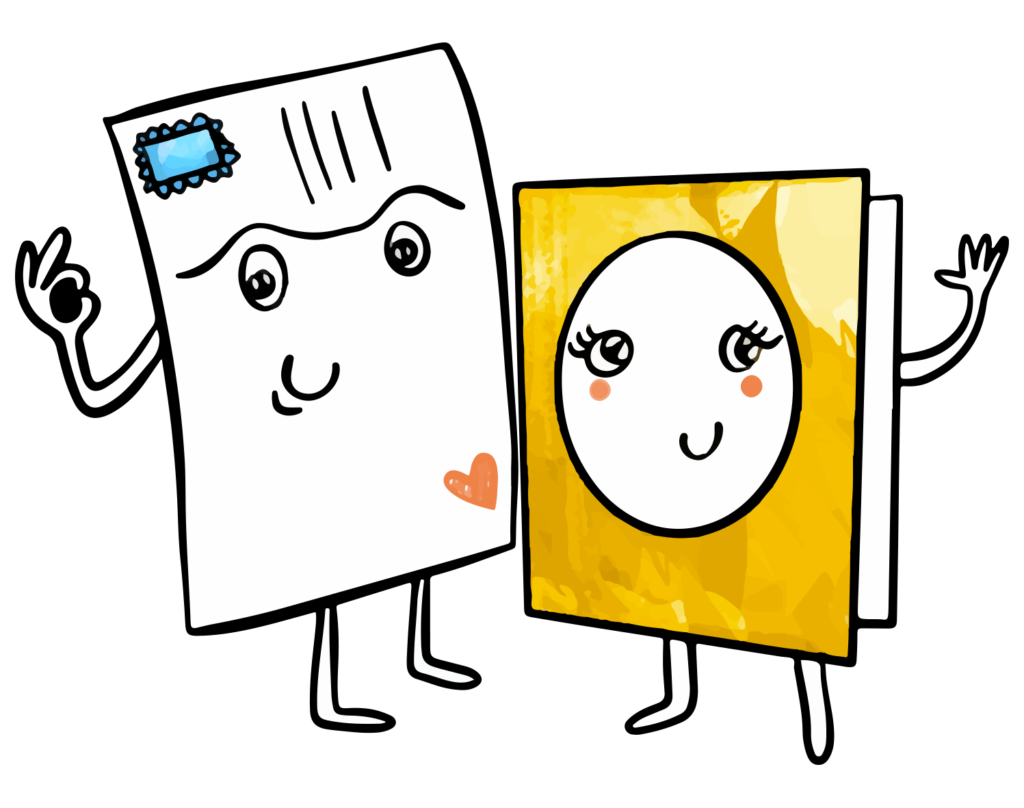 Need help? Any questions? Our team answers you within 24 hours, 7 days a week
Want to thank your loved ones after your birthday? Fizzer lets you create a birthday thank you card with your own pictures in just a few minutes. In order to do this, all you need is a phone, a tablet or a computer. You might also need a digital or reflex camera or simply your smartphone to take pictures.

How can I add my pictures to my thank you card ?
Creating a thank you card is easy! Open the Fizzer app, choose your favourite card among more than a thousand designs drawn by our illustrators and click on the photo inserts. Your computer or smartphone gallery will open: now choose the pictures you want to see on your card. Your front can contain from one up to six photos; the more the merrier! Once your pictures have been uploaded, click on "confirm" to write your text. Here, personalise your stamp with your own picture. Once your card is done, choose your recipient(s) and Bob's your uncle!
Why make a birthday thank you card?
No more banal thank you cards! Fizzer lets you personalise yours with your own pictures. By selecting, for instance, the highlights of your birthday, you send your loved ones a paper memory of this unique party. A lovely way to thank them with a small gift as well! 
Are my pictures protected?
Once you confirm your card, we print it, frank it and send it in an envelope. This way, your words and pictures are shielded from view.