Send a personalized card to your mom for her party!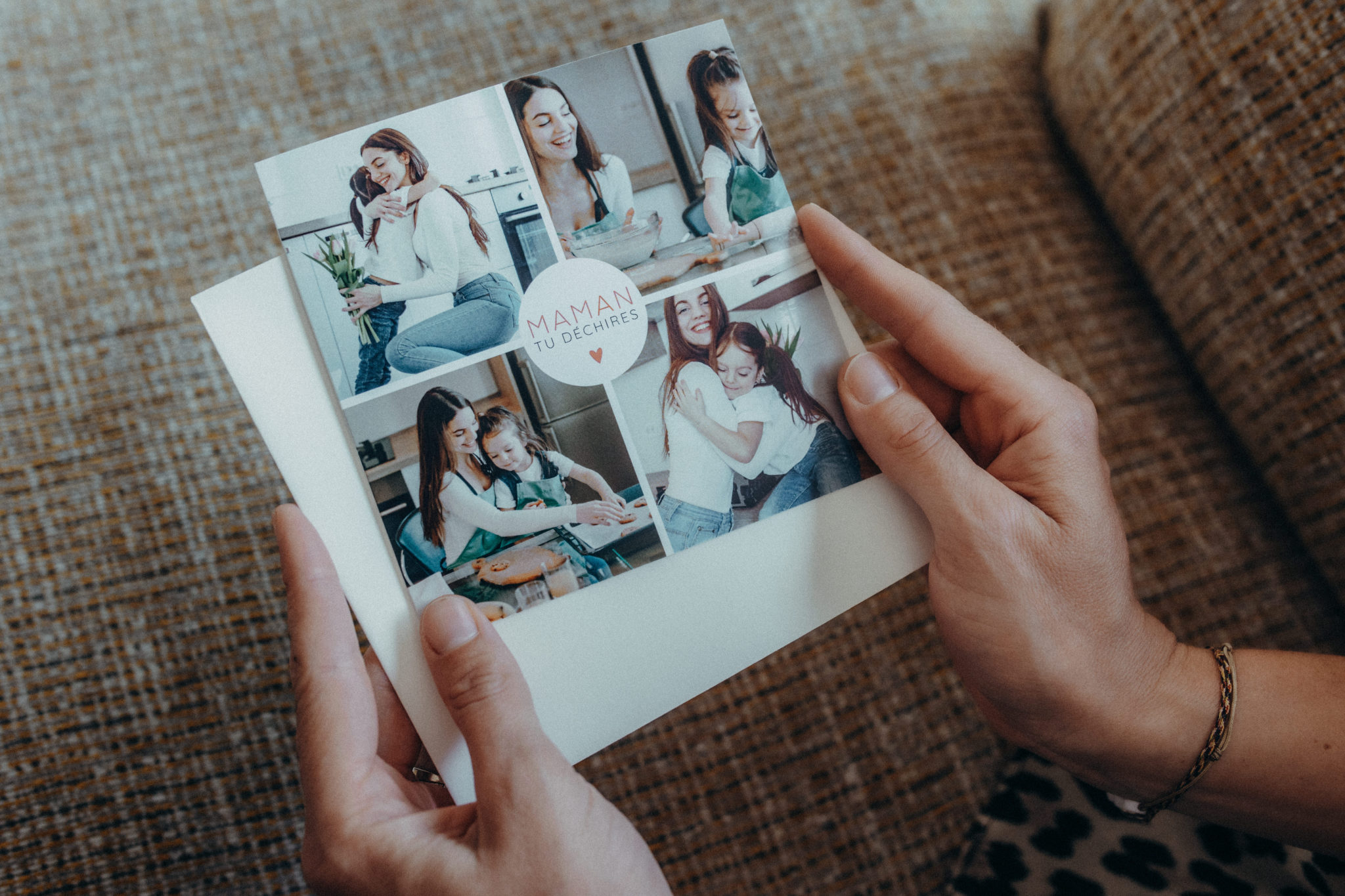 Personalize your Mother's Day card with a photo.
Send it from France or abroad.
Share your most beautiful memories with your mom!
How to send a Mother's Day card with Fizzer?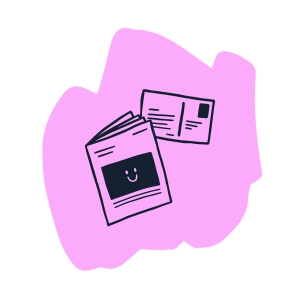 Create and personalize your Mother's Day card
Choose a Mother's Day card from many models designed by our illustrators. The choice is wide and there is something for all tastes and all moms! Choose your most beautiful photos of your mom
Snapshots of you, your family and your mother, there are many. Select your favourites, those that illustrate your fondest memories. Then, import them directly to your Mother's Day card!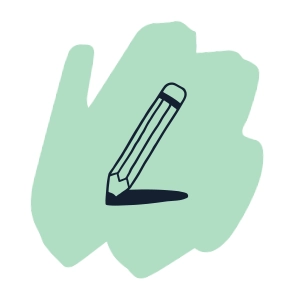 Write a personalized message to tell her you love her
Select a back with or without address, write your Mother's Day message and personalize it with many fonts and colors. Tell her how much you love her!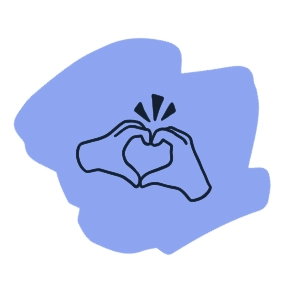 Validate your card and surprise your mum for her birthday
Your card is shipped in an envelope anywhere in the world. Your mom will be surprised for sure by this lovely attention!
Our different styles and formats
Your mom deserves the best: send her a card for Mother's Day!
Votre maman est unique. Pleine de force, elle vous a éduqué et dorloté. Sa force de super-maman, ses conseils avisés, ses bonnes idées, ses super recettes, ses petites attentions, ses blagues : chacune de ces choses vous emplit de joie et de gratitude envers votre mamounette. Pour lui témoigner votre amour, il existe un jour en particulier dédié à toutes les mamans : la fête des Mères. Cette fête annuelle célèbre les mamans toutes plus incroyables les unes que les autres. Pour lui souhaiter une bonne fête des mères, faites un petit geste symbolique qui ne manquera pas de la toucher droit au cœur. Qu'il s'agisse d'un appel, d'une carte bonne fête maman, d'une revue, d'une gazette ou encore d'un cadeau : il y a mille manières de rendre hommage à votre mère.
Text ideas for your Mother's Day card
Mom, for Mother's Day I want to wish you the best and to thank you for the amazing mother that you are. I love you very much, your darling daughter.
Dear Mom, I think of you every day but on this special day that honors all mothers, I wanted to tell you one thing: thank you. For what you are, what you do: for me, you are the best. Happy Birthday Mom !
My dear mother, now that I am a mother myself, I understand how much you have given of yourself to raise us. I don't know what I would have done without you all these years. I love you, happy mother's day.
Ready to create your pretty attention for Mother's Day?
When you create a card, your order is processed within 24 working hours. Then, it is the delays of La Poste that apply:
France and Europe: 2 to 6 days;
USA, Canada and Australia: 4-12 days;
other destinations: 1 to 3 weeks.
Dimensions carte postale : 10×15 cm et carte ouvrable : 14x14 cm ;
format carte postale : recto/verso, carte ouvrable : 4 pages ;
papier carte postale 330g - papier carte ouvrable 280g ;
envelope included;
worldwide shipping included;
all our cards are made in France.
3 tips to please your mom
The best way to please her is to give her a nice Mother's Day card. But besides that, don't miss these 3 tips to fill it:
Call her to let her know about you.
Tell him you love him.
Offer her a mother-daughter/son moment soon.
With these little attentions from you, for sure your dear mom will have a wonderful Mother's Day!
What Mother's Day card themes are available?
Chez Fizzer, vous trouverez de multiples thèmes pour célébrer cette journée emblématique pour les mamans. Il y en a pour tous les goûts ! Il suffit d'aller dans l'application Fizzer, de sélectionner le format qui vous convient et de choisir ensuite une illustration qui conviendra à votre mère. Motifs floraux, petit message sentimental, souhaits de bonne fête des mères… Il y a de quoi choisir !
How to create a personalized card for your mom?
To create a card in the image of your mom, you must first choose the format that will please her. Then upload photos of you and her, showcasing your precious parent/child bond. Arrange them in such a way as to honor her status as a mother. Show her how important she is to you! On the back of your card, you can write a text for it. Tell her you love her, list her qualities, and above all wish her a Happy Mother's Day. Sign, add a photo stamp, and send! For her birthday, your mom will receive a pretty personalized card in her mailbox.
What message for Mother's Day?
A word of advice: put your heart into it. Your mom knows you by heart. She carried you for 9 months, educated you and brought you many beautiful things. Thank her with a sincere text that highlights her qualities as a mother. You can also choose a beautiful special Mother's Day poem. Honor her on Mother's Day, tell her you love her, show her you're grateful to her. Here are some examples of texts that you could write on your Mother's Day card. For more inspiration, check out our mothers day texts.
" Happy Birthday Mom ! You know, I know how much you did the best you could to be the best version of yourself with us. Today I thank you for the incredible mother that you have been. I love you mom. »
"A mother, we only have one. And I have the best there is. What luck ! You surpass all the others, you are the most beautiful and the most brilliant of moms. Happy Mother's Day ! »
"I've been thinking about this special day for a while now that honors you superhero moms. Strong and gentle, beautiful and special, you alone represent the beauty of all mothers, because you are the best. How lucky am I! I love my mom. Happy Mother's Day. »
How to find a card idea for Mother's Day?
C'est simple : rendez-vous sur l'application Fizzer et venez découvrir toutes les jolies illustrations que nos graphistes ont réalisées pour ce jour si spécial en l'honneur des mamans. Vous y trouverez des idées de carte originale, fleurie, ou pleine d'amour et de gratitude pour votre maman. L'idée de lui envoyer une carte pour célébrer sa fête lui plaira forcément puisqu'elle vient de vous, son enfant. Alors foncez ! Il est même possible de trouver son bonheur avec une fathers day card !
Does Fizzer offer do-it-yourself Mother's Day cards?
Oui, bien sûr, Fizzer propose de créer des cartes en ligne pour envoyer à votre maman (ou autres occasions). C'est très simple d'utilisation, facile d'accès et le papier est de bonne qualité. Vous pouvez réaliser vos créations pour la fête des mères directement dans notre application, sauvegarder le brouillon, envoyer quand vous le souhaitez. Il suffit de choisir des photos depuis votre téléphone, de personnaliser votre carte fête des mères avec des stickers et du texte, et le tour est joué !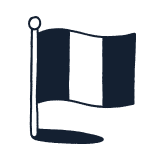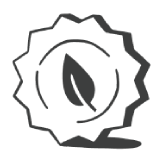 Imprim'vert certified paper