Wish a Happy New Year with a personalised text!
Send happiness wishes to make 2021 a successful year!
If the year is just ending or just beginning, it's time to send your 2021 greeting card. Yes, it's good to start the year by wishing your loved ones all the best. Good health, happiness, success... may all these wishes come true. But to do so, you still have to send them... and write them down! Which text to write on your greeting card? How to do it in an original way or, on the contrary, how to remain professional but friendly for your company's greetings? Fizzer has thought of everything. Here are a few ideas of nice messages to slip into your end-of-year greetings.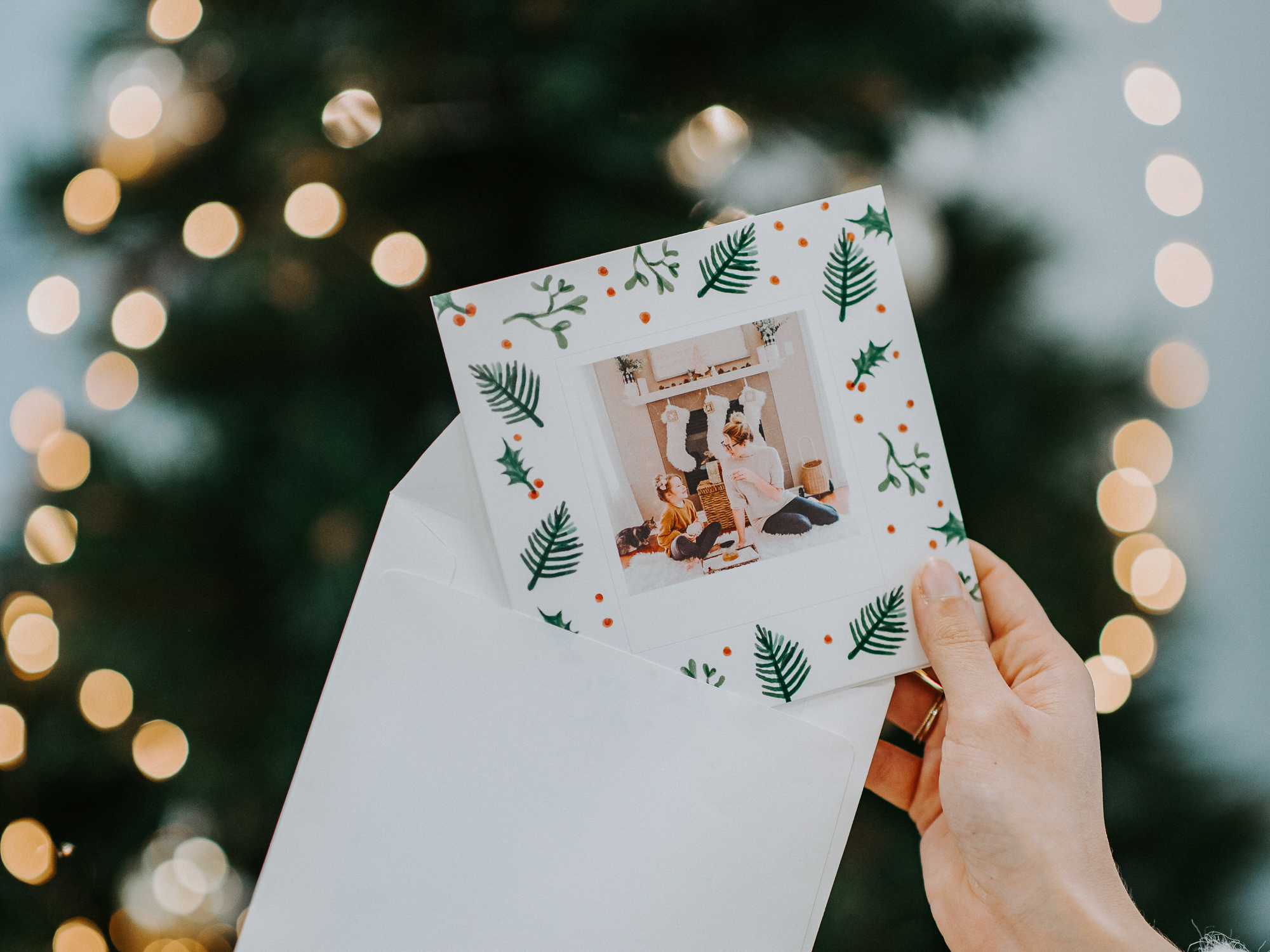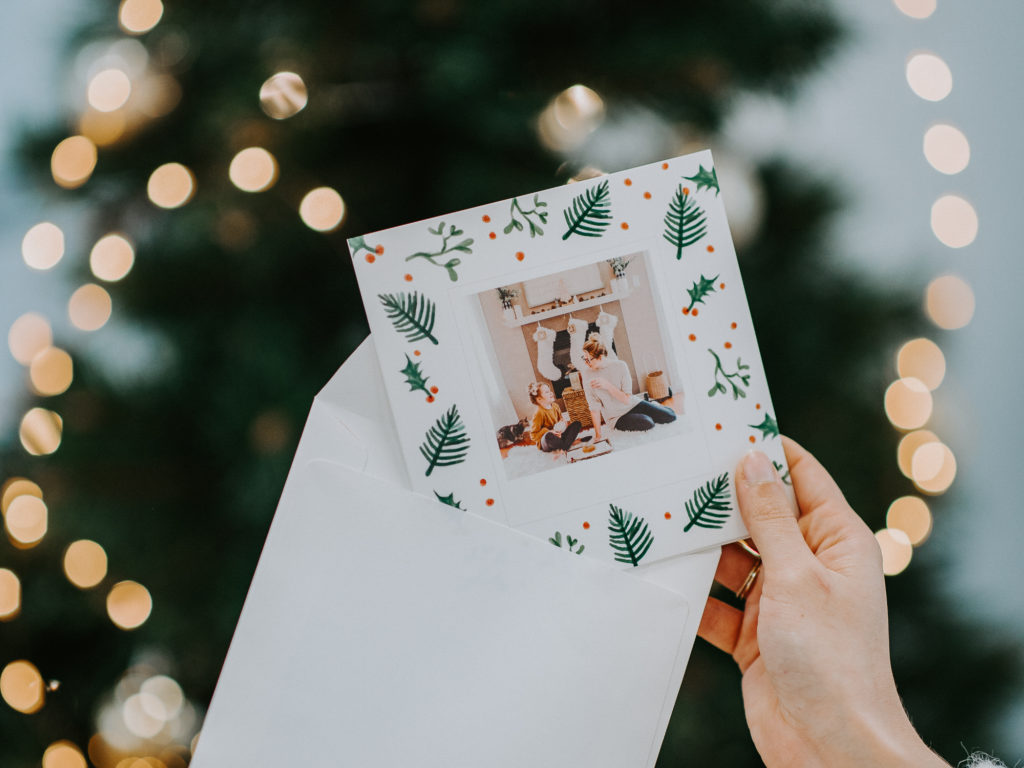 We all have someone close to us who'll say, "See you next year!" If this joke makes you smile despite its redundancy, then a Happy New Year text full of humor is made for you! Between a toss of cotillions and a glass of champagne, write a message full of humour.
"Preheat your home to 70 degrees Fahrenheit."
« Pour une année 2023 réussie, préchauffer son chez-soi à 19°. Prendre des kilos d'amour et y ajouter une bonne poignée de rire. Mélanger le tout. Rajouter un soupçon de malice. Enfourner et sortir quand c'est prêt. Saupoudrer par-dessus ce qu'il faut de spontanéité et c'est prêt ! Bonne année !!! [signature] »
"Happy New Yeah! Uh, I mean, Happy New Year! »
"Happy New Yeah! Uh, I mean, Happy New Year! This time, spare yourself the big resolutions. Everyone knows that no one keeps them! Do as I do and focus on the essentials: getting over your New Year's hangover. We'll talk about the rest later. Until I see you again, I'm going to give you a big kiss and go back to taking it easy. [signature] "
"Life is like an onion."
« Cher·e [prénom], bonne année 2023. La vie c'est comme un oignon, il y a plein de couches et il faut en enlever plusieurs pour trouver ce qui nous plaît. Parfois, ça fait pleurer mais le jeu en vaut la chandelle, car le résultat est souvent délicieux ! Je te souhaite de trouver la recette du bonheur et te dis à très vite. [signature] »
Prêt à envoyer des voeux remplis d'humour ?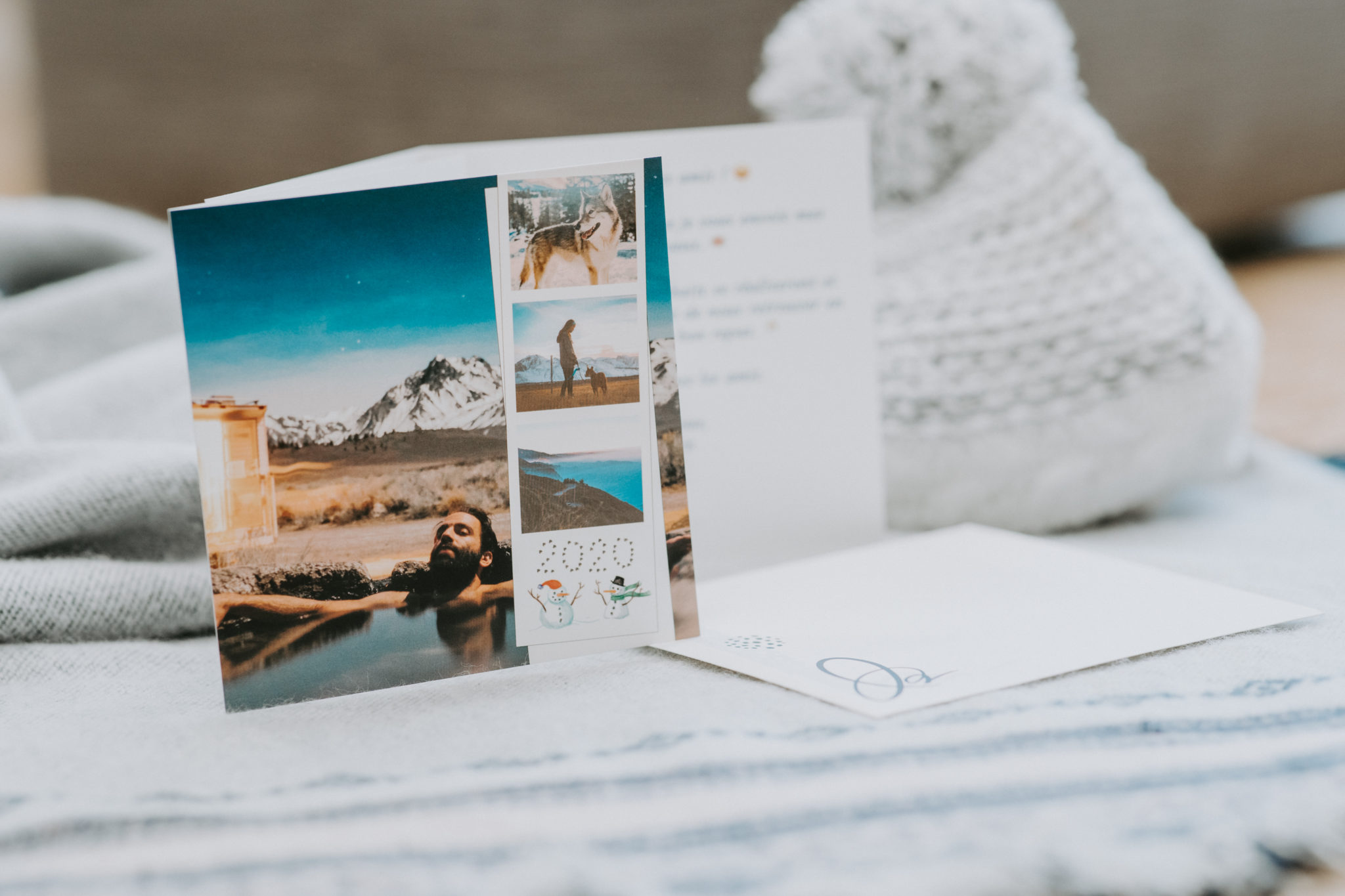 With all these end-of-year cards sent out every year, it's hard to stand out. We all wish the same thing to everyone, we send our best wishes at the same time. So how do you write a creative Happy New Year text ? Here are some text templates to brighten up your creation:
« 2023, une belle année »
« Bonne année ! 2023, une belle année je l'espère ! Je te souhaite que les 365 journées à venir soient merveilleuses pour toi. Mais j'en suis aussi certain·e que 2 et 2 font 1 ! J'espère que la somme de tous tes bons moments en 2022 sera décuplée cette année. 1000 baisers, [signature] »
« 2023 ce n'est pas l'année du chagrin »
« 2023 ce n'est pas l'année du chagrin ni du pétrin mais l'année du gain ! Car réussir tous tes projets est ton destin. Des bonheurs c'est sûr, tu n'en auras pas qu'un. Enfin, comme dirait Voltaire, 'cultivons notre jardin'. Et avant que nous nous revoyions, de toi prends grand soin. [signature] »
"Bonne année as would say French people!"
« Happy new year !!! Pour cette année 2023, je te souhaite plein de choses plus amazing les unes que les autres. Enjoy tout ce que la vie te réserve. See you soon et en attendant, take care! Lots of love, [signature] »
Want to create an original card?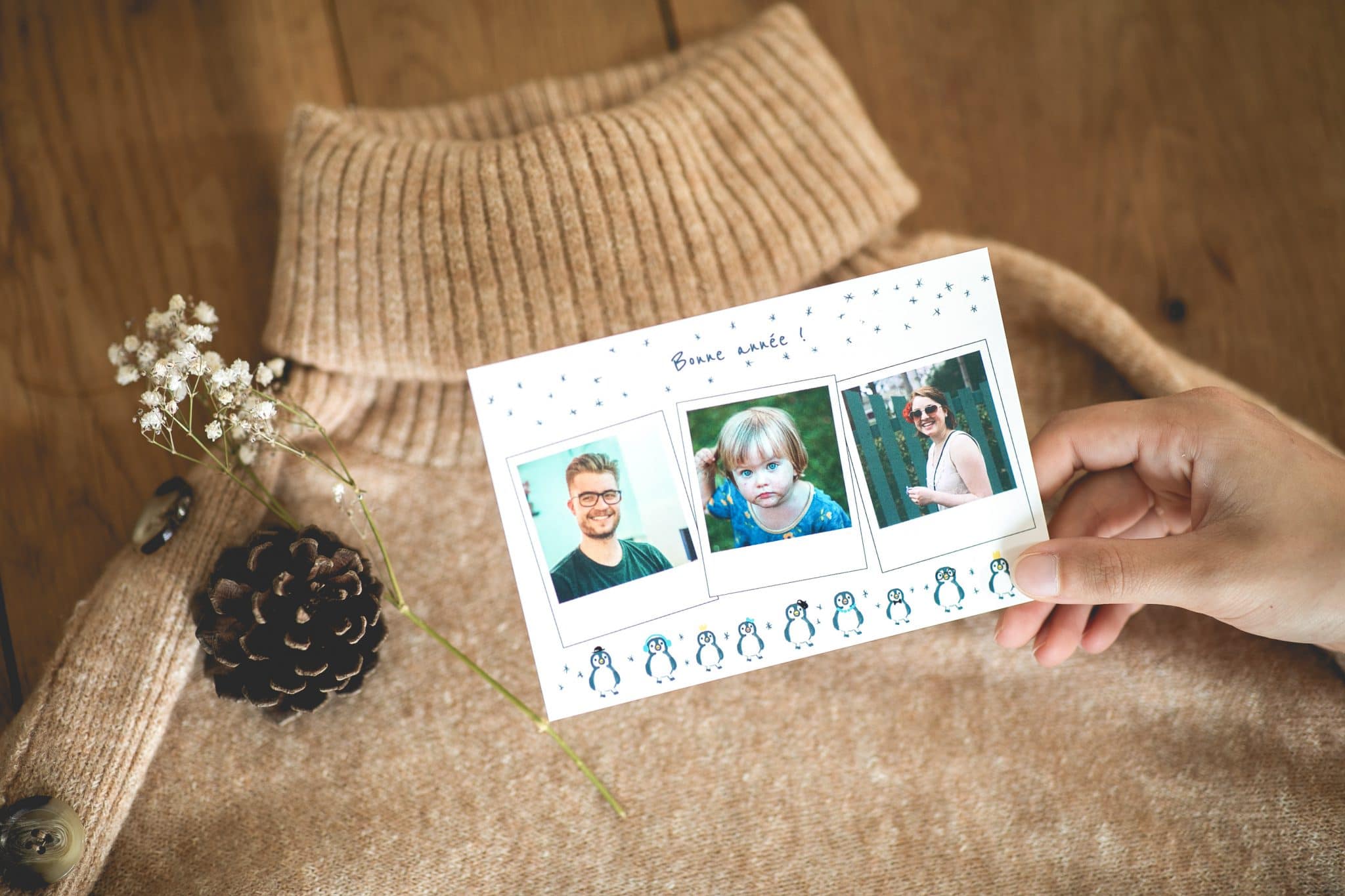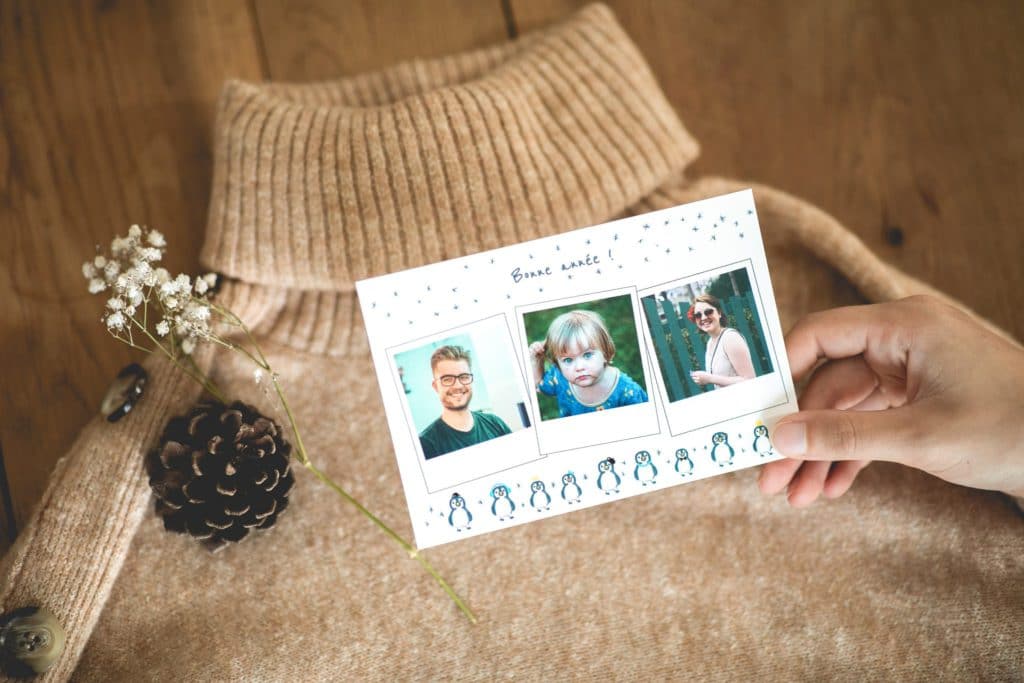 Wishing the New Year with words from the heart is perhaps the most important thing. So, whether it's for your family or friends, let your feelings speak for themselves: joy and excitement at the thought of starting a new year, nostalgia for the sweet memories spent together or simply love to start the calendar in style. Find here a Happy New Year text full of emotional words.
"Live, love, laugh, and above all: enjoy! »
« 10…9…8…7…6…5…4…3…2…1… BONNE ANNEEEEE ! Je te souhaite que 2023 soit resplendissante, pleine de confettis et de paillettes !!! Vis, aime, ris, et surtout : profiiite ! À très vite pour commencer l'année ensemble en beauté. Gros bisous, [signature]  »
"Happy New Year, baby! »
« Bonne année ma poule ! Pour 2023, je te souhaite tout le meilleur et je nous souhaite encore une année de superbe amitié. Tu mérites le top du top car tu es une personne extraordinaire. Gros gros bisous, [signature] »
"From the bottom of my heart, I send you my tenderest thoughts. »
« Cher [prénom], je te souhaite une incroyable année 2023 ! Du fond du cœur, je t'envoie mes plus tendres pensées. Si 2022 n'a pas été tout rose, je suis persuadée que 2023 sera l'année du bonheur pour nous tous. Prends soin de toi. Très affectueusement, [signature] »
Do you wish them the best for this year?
Text for Business greetings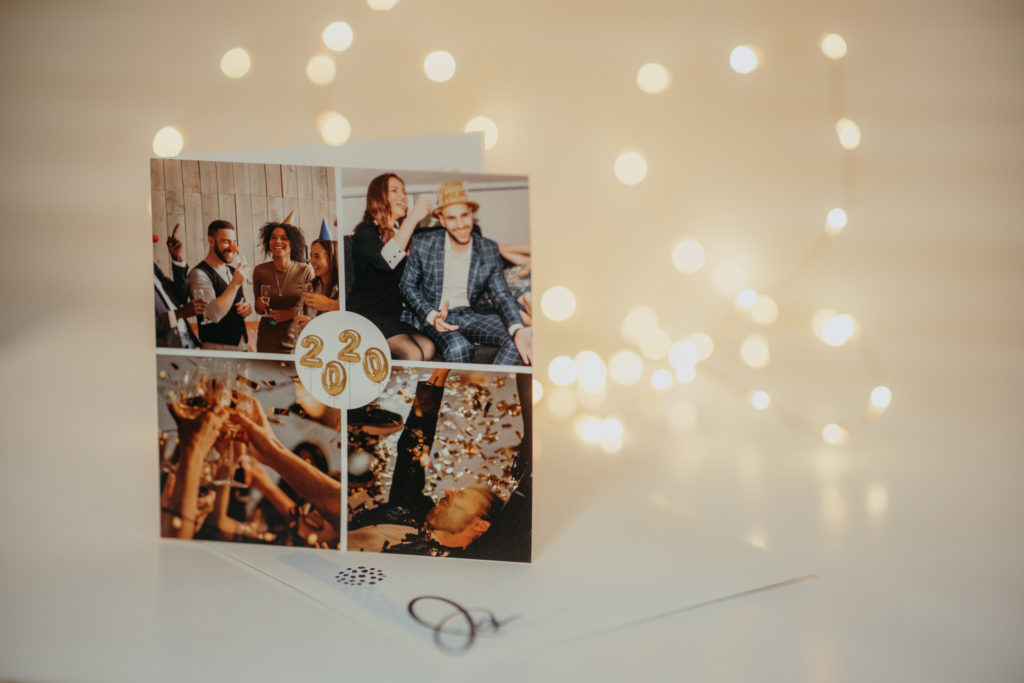 Whether you are a company director, marketing employee, freelancer or freelance, surprise your customers and employees with a nice "Happy New Year" delivered straight to their mailbox. Wish them all the best with a card for your voeux professionnels.
"We wish you success and prosperity"
Pour cette année 20231, nous vous souhaitons réussite et prospérité ! Continuez à réaliser de beaux projets et à vous épanouir par le travail. C'est là la clef de tout succès. Et surtout, n'arrêtez jamais de voir toujours plus grand et de viser toujours plus haut. Très belle année de la part de toute notre équipe.
« Puisse 2023 nous apporter toujours plus de projets communs si fructueux »
Nous sommes heureux de vous compter parmi nos collaborateurs depuis de si nombreuses années. Puisse 2023 nous apporter toujours plus de projets communs si fructueux. Une amitié professionnelle de si longue date, ça se fête. Alors, ensemble, levons nos verres à une nouvelle année prospère !
"I want to thank you for the trust you place in me on a daily basis." 
Très bonne année 2023 ! Je tiens à vous remercier pour la confiance que vous m'accordez depuis déjà xxx ans. C'est grâce à des clients comme vous qu'une petite entreprise peut se développer aussi vite et bien. J'ai hâte de voir nos futurs projets communs se réaliser et, en attendant, je vous souhaite tout ce qu'il y a de mieux pour cette nouvelle année.
Ready to start writing your greetings?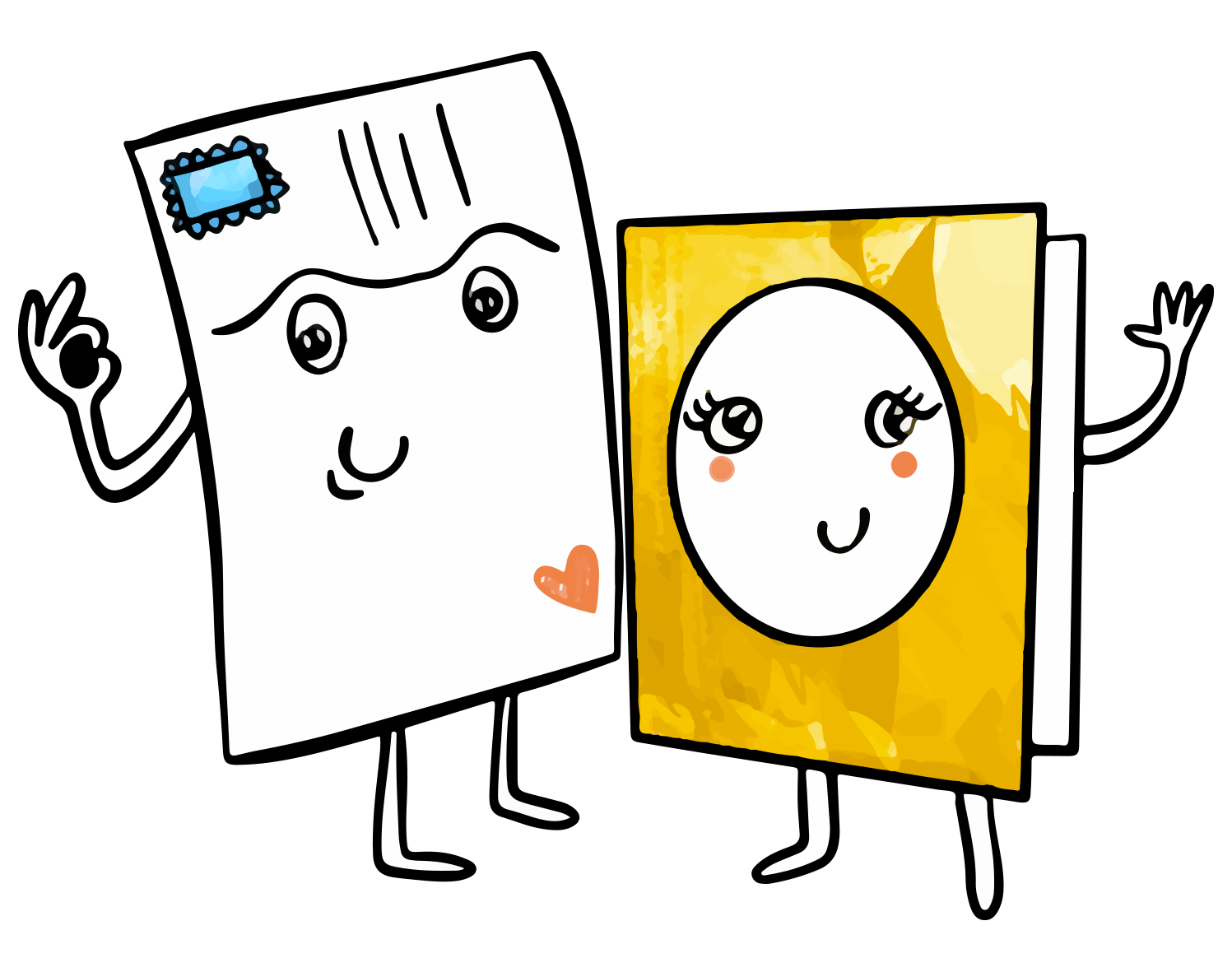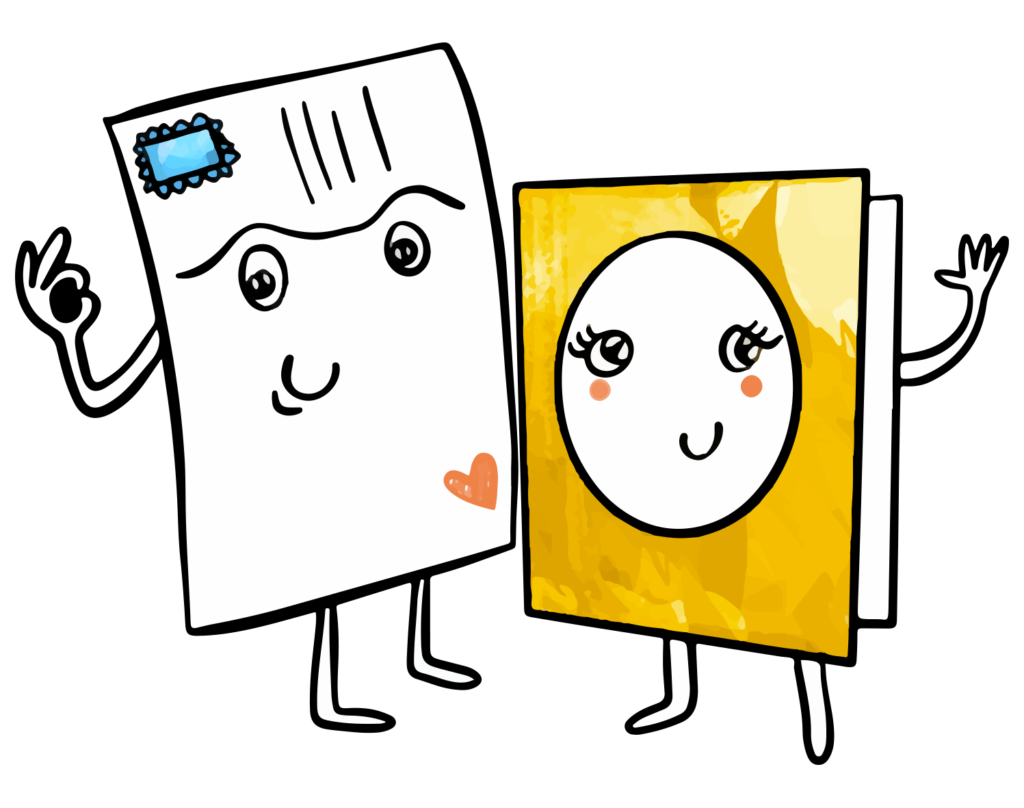 Need help? Any questions? Our team answers you within 24 hours, 7 days a week
Did you know that it was possible to send your postcards and announcements without having to travel? Did you know that? You're just in time! Fizzer, a web and mobile application, allows you to transform your own photos into personalised cards for your holidays and events. You create your card, the team takes care of printing, inserting, franking and sending. 
What themes are available on the application?
Fizzer has illustrated many themes for you: summer and winter holidays, European and non-European countries, wedding, birth and christening announcements, as well as wedding greetings, congratulations, and a whole host of cards for special events such as Valentine's Day, Mother's Day, Christmas and New Year's greetings: New Year's greeting cards for private individuals and professional greeting cards.
How to create personalised 2021 greeting card?
Follow the guide! Log in to your Fizzer account via the Android or iOS application, or on the web. Get credits, choose your favorite card size and then choose an illustration you like. Add your photos, write a birthday card text, personalize your stamp and sign with your fingertip. Select one or more recipients, validate your card and you're done. It's shipped within 24 working hours worldwide at no extra charge.
How to write a creative Happy New Year text?
Every year, it's the same story, we copy and paste the same message to send it to our entire contact list. Even if no one realizes it, why not be original this year? Opt for a personalised word with a touch of humour or nostalgia. Once you've written your greeting card text, personalise it with the font and colour of your choice, add emojis and sign with your fingertips for an even more personal touch!
Quand envoyer vos textes de meilleurs voeux ?
Vous pouvez envoyer votre carte de voeux 2023 à l'occasion de Noël et du Nouvel An pour souhaiter de joyeuses fêtes de fin d'année ou, envoyez-les entre le 1er janvier 2023 et la fin du mois de janvier à votre famille, vos amis et même vos collègues.