Happy Birthday to the women in your life!
Postcard format (10x15 cm) or event card (14x14 cm)

Customizable at will

Envelope included

Printed in France
How to send your photos by card with Fizzer?
Choose your best photos
Capture beautiful moments, choose a template and personalize your postcard with your own photos. All occasions are good: trips, birthdays, weddings etc.
Add your message to your card
Once your photos are added, color your text and select the font of your choice. Personalize your stamp with a photo and sign with your fingertip!
Select one or more recipients
Sending a postcard with Fizzer means having the opportunity to please the whole family! Add your contacts to your address book and select one or more recipients for the same card.
Make people happy with a card in your image
Your postcard is stamped and sent in an envelope to protect your words and photos. Thus, your loved ones discover a real postcard in their mailbox, worthy of being displayed on the fridge!
10 text ideas for a woman's birthday
Women who matter in our lives, we all have them: between our mothers, our grandmothers, our sisters, our aunts, our best friends, the list is long. And our common wish is to make them happy. This goes through a lot of little everyday attentions of which the cards are a part. Indeed, there is nothing like tender words received in your mailbox to feel cherished, especially on your birthday. So to your pens and your cameras to make the most beautiful birthday card. As a bonus, Fizzer reveals 10 birthday texts for women.
New
: THE birthday reminder allows you to add the birthday of your contacts in the Fizzer address book. Once the date has been entered, you will receive a reminder by email 7 days before the big day, so that you can send your birthday card on time.
"Hello, old branch!"
Hello, old branch! Happy birthday ! I want to congratulate you for not having aged a bit despite your advanced age. It's true that thinking you're x years old reminds me that we've been friends for… x years. It does not make us younger ! But in our head we're still just as crazy and that's what counts. Do not change anything !
"Honey Mommy" 
Mamounette darling, where to start? Already by: happy birthday!!! Then by thanking you for being the wonderful mom that you are, without whom I would be nothing. Thank you for your constant support, your outspokenness (and your wise advice on my evening outfits!), your kindness and so many other qualities that you possess. You're the best !
"Happy Birthday my love !"
Happy Birthday my love ! On this beautiful day when you celebrate your x years, I want to remind you how proud I am of you. You've accomplished a lot since we met. I wish you continued momentum and I look forward to continuing to be by your side as you move forward in life. I like you.
"Wonderful birthday my beautiful!"
Wonderful birthday my beautiful! What pride for a dad / mom to have a daughter as amazing as you. You are a real ray of sunshine that lights up everything around her. Even though sometimes I feel like you're still my little baby, I realize how much you've grown and become an accomplished person. Big kisses my treasure.
"Happy birthday to the best sis!"
Happy birthday to the best sister! Thank you for all these moments of complicity, these giggles, these well-kept secrets, these unforgettable adventures, these exchanges of clothes… okay, sometimes without your knowledge, oops! Anyway, what would I do without you? Continue to be that sister, and that awesome person that you are.
Want to create your first personalized birthday card?
"Happy birthday to the best of best friends!"
Happy birthday to the best of best friends! We have been sharing an extraordinary friendship for x years; may it last for life! I'll be there, always for you, wherever you want… Well, okay, these last words aren't mine, but the intention remains the same: you can always count on me.
"A very happy birthday to you, my colleague and favorite co-worker"
A very happy birthday to you, my colleague and favorite co-worker. It's a real pleasure, what am I saying, an honor, to share my office with you. Thank you for your joy of living every moment (even on Mondays!), all the times you corrected my spelling mistakes, all those meals together at the cafeteria, and so on, and the best! You are on top.
"Yes, I know, this year you said 'no celebrations'"
Yes, I know, this year you said 'no celebrations'. But since you know me well, I never follow the rules. You didn't believe that I was going to leave you in peace for the day of your x years? I had to wish you a wonderful birthday! As a gift: cult photos of you on this postcard, enjoy!
"Happy Birthday Super Mom!"
Happy Birthday Super Mom! Every day I am impressed by your ability to manage everything like a real wonder woman. Because what you accomplish on a daily basis for yourself and for others, that's the real superpowers. Thank you for everything, absolutely does not change anything. I love you mom.
"Happy birthday to my significant other, my favorite person in the whole world."
Happy birthday to my half, my favorite person in the whole world. Not a minute spent with you goes by that I don't realize how lucky I am to have you. Only with you do I share so much and can't wait to share the rest of my life. I like you.
Once your woman birthday texts are composed, it's time to choose the photos that will adorn your birthday card for this woman who means so much to you. After that, you just have to click on 'send' and wait to see the happiness that you will spread around you! It is magic 
So, which birthday texts are you going to choose for the woman in your life?
When you create a postcard, your order is processed within 24 business hours. Then, it is the delays of La Poste that apply:
France and Europe: 2 to 6 days
USA, Canada and Australia: 4 to 12 days
Other destinations: 1 to 3 weeks
Dimensions postcard: 10×15 cm & Event card: 14x14 cm
Postcard format: front/back, event card: 4 pages
Postcard paper 330g - Event card paper 280g
Envelope: included
Shipping costs: included worldwide
All our cards are made in France
What if you add your photos to your wife's birthday card?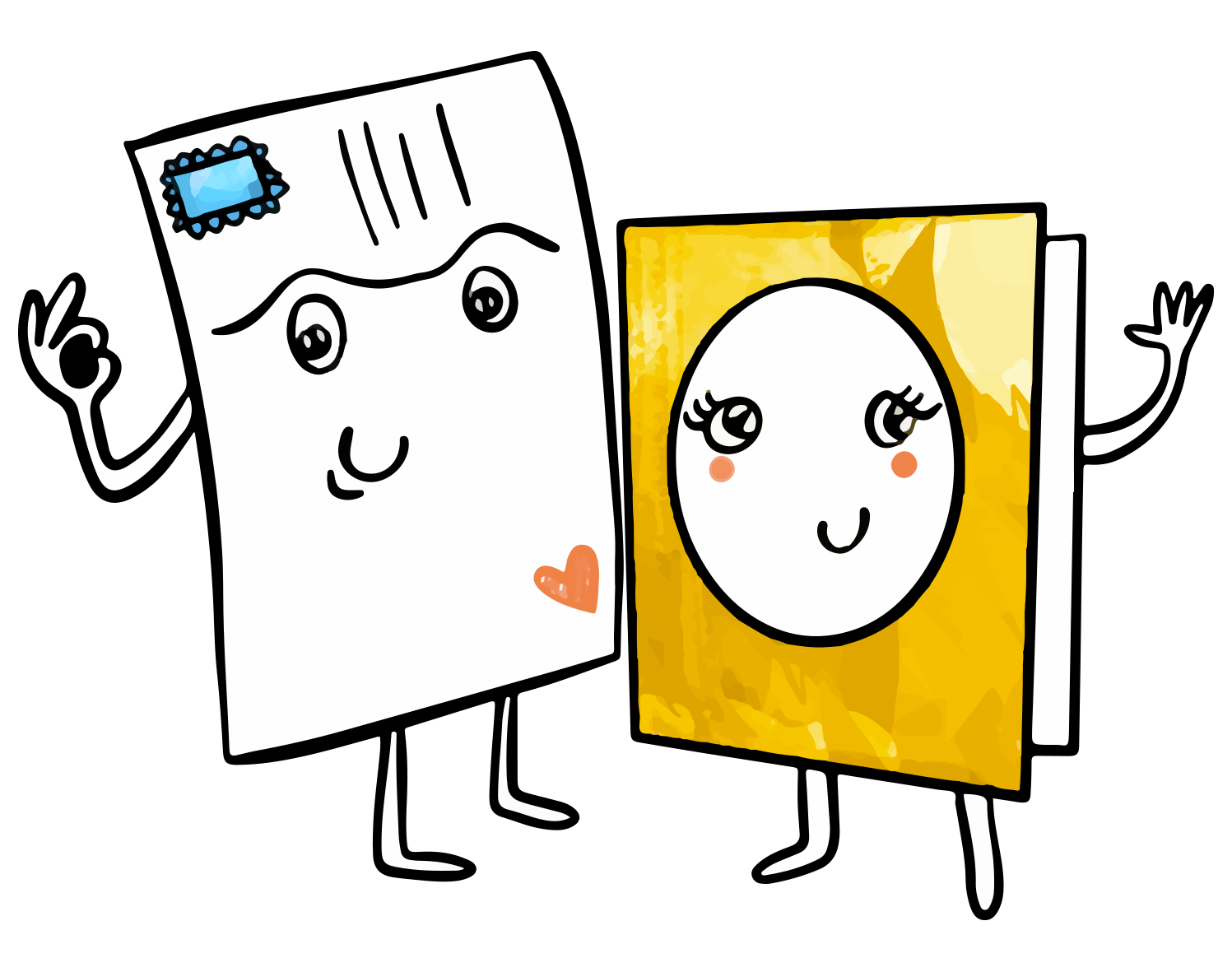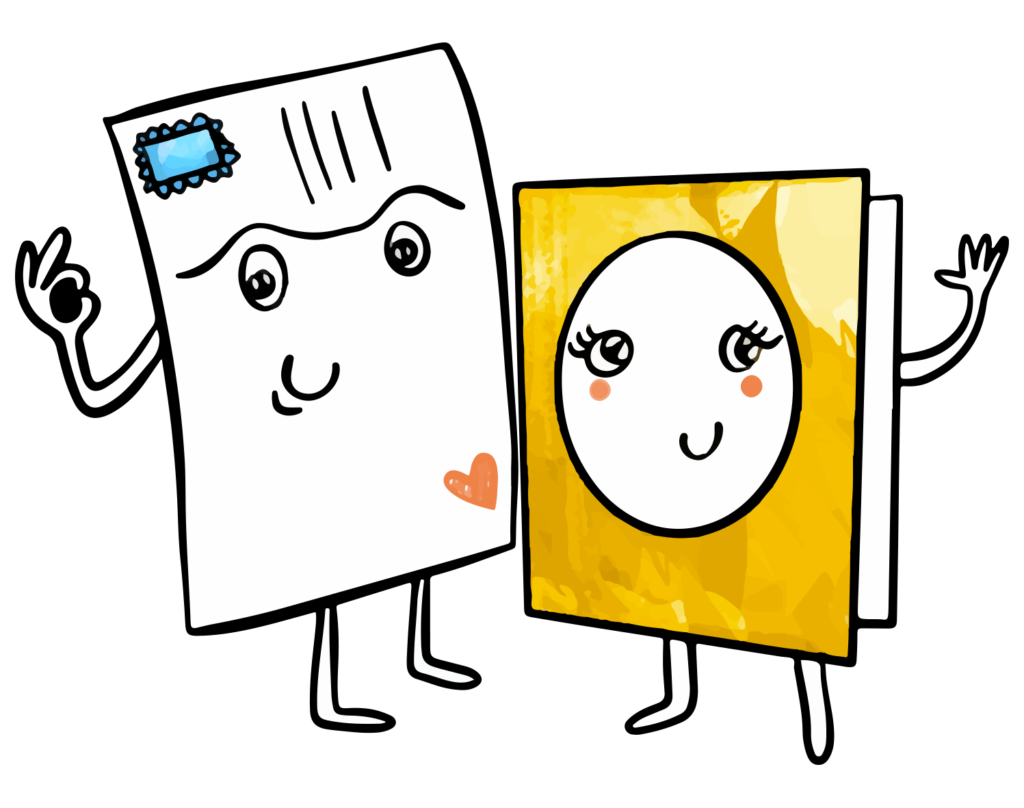 Need help ? A question ? The Fizzer team responds to you within 24 hours, even on Sundays!
The Fizzer application allows you to create personalized creations with your own photos, such as announcements, photo albums or birthday cards. No need to go to La Poste, Fizzer takes care of everything. Printing, putting in envelopes and franking and sending all over the world.
How it works ?
It is very simple. Connect to Fizzer on computer, tablet or mobile (Android or iOS). Get credits, select the card format you like and then your favorite design. Add your own photos, write a birthday text, personalize your stamp and add your signature. Do you like the card? Select one or more recipients, validate and voila! Your creation is dispatched within 24 working hours.
Why wish a happy birthday with a birthday text for women?
Because with a birthday card, you are sure to please and surprise the women in your life. Mother, wife, sister, best friend, colleague, aunt... find the woman birthday text that suits your card and wait for the surprise! All you have to do is blow out the candles at his side.
How to send a successful happy birthday woman?
To satisfy the woman in your life, whether it's your wife, your mom or your best friend, be authentic! Fizzer cards allow you to wish a happy birthday with sweetness. We have many different designs and for sure you will find one that will suit the woman celebrating her new candles perfectly.
Woman's birthday: which Fizzer card to choose?
The Fizzer application is full of a thousand and one treasures. For a woman's birthday, opt for a card personalized to your taste and especially to hers! If your mom, wife or friend is a funny person, choose a humorous card. If she likes to reminisce about all the past memories with you, a photo postcard embellished with your little personal touch will undoubtedly please her. In short, adapt to her personality and the woman in your life will be fulfilled.
How to send a wife birthday card?
Select a card you like, import your photos and write a nice text. Once your choices are made, you just have to click on "Send" and you're off! The woman's birthday card leaves in a few days and will be received in time to be near the cake and its candles.