Happy Birthday to the women in your life!
10 text ideas for a woman's birthday card
We all have women who count in our lives: among our mothers, grandmothers, sisters, aunts, best friends, the list is quite long. Our common wish is to make them feel happy. This requires a whole host of little everyday cares, and cards are one of them. Indeed, there is nothing like tender words received in one's mailbox to make one feel cherished, especially on one's birthday. So use your pens and cameras to make the most beautiful birthday card. As a bonus, Fizzer offers you 10 birthday texts for women.
New 🤩
: the birthday reminder tool allows you to add the birthday of your contacts to the Fizzer address book. Once the date has been entered, you will receive a reminder by email 7 days before the big day, so that you can send your birthday card on time.
"Hello, old girl!"
Hello, old girl! Happy Birthday! I would like to congratulate you for not getting a wrinkle despite your advanced age. It's true that thinking you're x years old reminds me that we've been friends for... x years. That doesn't make us any younger. But in our heads we're still just as crazy as ever and that's what counts. Don't change a thing!
"My lovely Mummy" 
My lovely Mummy, where should I start? First of all : happy birthday !!! Then by thanking you for being the wonderful mummy you are, I would be nothing without you. Thank you for your daily support, your honesty (and your advice on my evening outfits!), your kindness and so many other qualities that you have. You are the best!
"Happy birthday to my love."
Happy birthday my love! On this beautiful day when you are celebrating your xth birthday, I want to remind you how proud I am of you. You have accomplished so much since we met. I wish you all the best and I look forward to continuing to be by your side as you move forward in life. I love you.
"Wonderful birthday girl!"
Wonderful birthday girl! How proud for a mom and dad to have such an amazing daughter like you. You are a real ray of sunshine that lights up everything around her. Even though sometimes I feel like you are still my little baby, I realize how much you have grown and become a complete person. Love you my precious.
"Happy birthday to the best sister!"
Happy birthday to the best sister! Thank you for all these moments of complicity, these crazy laughs, these well-kept secrets, these unforgettable adventures, these exchanges of clothes... well ok, sometimes without your knowledge, oops!  In short, what would I do without you? Keep on being that sister, and that person, great person you are.
Want to create your first personalised birthday card?
"Happy birthday to my best friend!"
Happy birthday to my best friend! We've shared an extraordinary friendship for x years; may it last a lifetime! I will always be there for you, whenever you want... Well, OK, these last words are not mine but the intention remains the same: you can always count on me.
"A very happy birthday to you, my favourite colleague and workmate."
A very happy birthday to you, my favourite colleague and workmate. It is a real pleasure, what can I say, an honour, to share my office with you. Thank you for your joie de vivre at every moment (even on Mondays!), all the times you corrected my spelling mistakes, all those meals together in the cafeteria', I could go on and on and on! You are at the top.
"Yes, I know, this year you said no celebrations."
Yes, I know, this year you said 'no celebrations'. But as you know me well, I never follow the rules. You didn't think I was going to leave you in peace on your tenth birthday, did you? I had to wish you a wonderful birthday! As a gift: cult photos of you on this postcard, enjoy!
"Happy Birthday, super mummy!"
Happy birthday super mummy! Every day I am impressed by your ability to handle everything like a true wonder woman. Because what you do every day for yourself and for others, that's what real super powers are all about. Thank you for everything, don't change a thing. I love you mum.
"Happy birthday to my better half, my favorite person in the whole world."
Happy birthday to my better half, my favourite person in the whole world. Not a minute with you goes by without me realizing how lucky I am to have you. Only with you do I share so much and look forward to sharing the rest of my life. I love you
Once you have composed your women's birthday texts, it's time to choose the photos that will adorn your birthday card for this woman who means so much to you. After that, all you have to do is click on 'send' and wait to see the happiness you will spread around you! It's magic ☺
So, which birthday texts will you choose for the woman of your life?
How about adding your photos to your woman birthday card?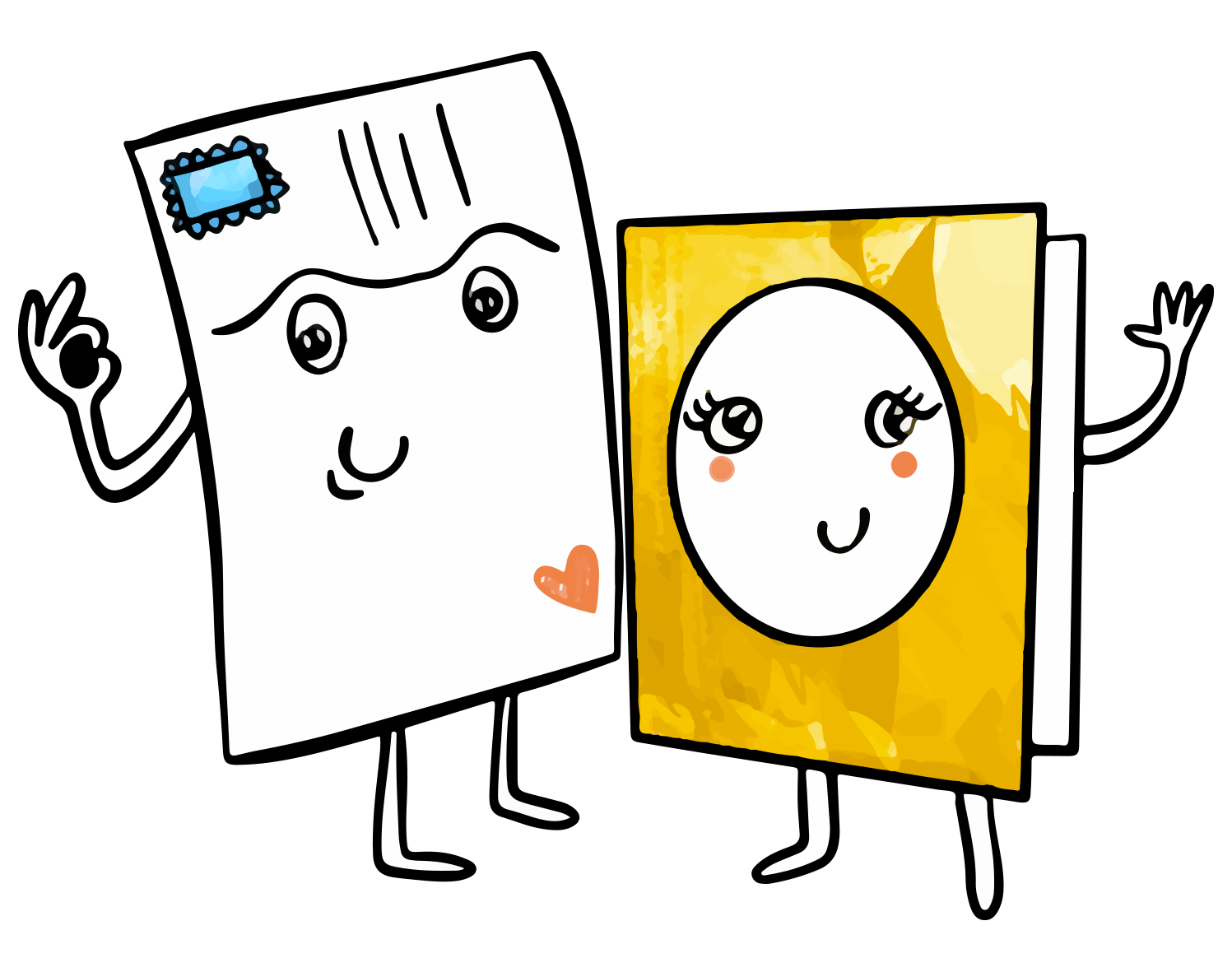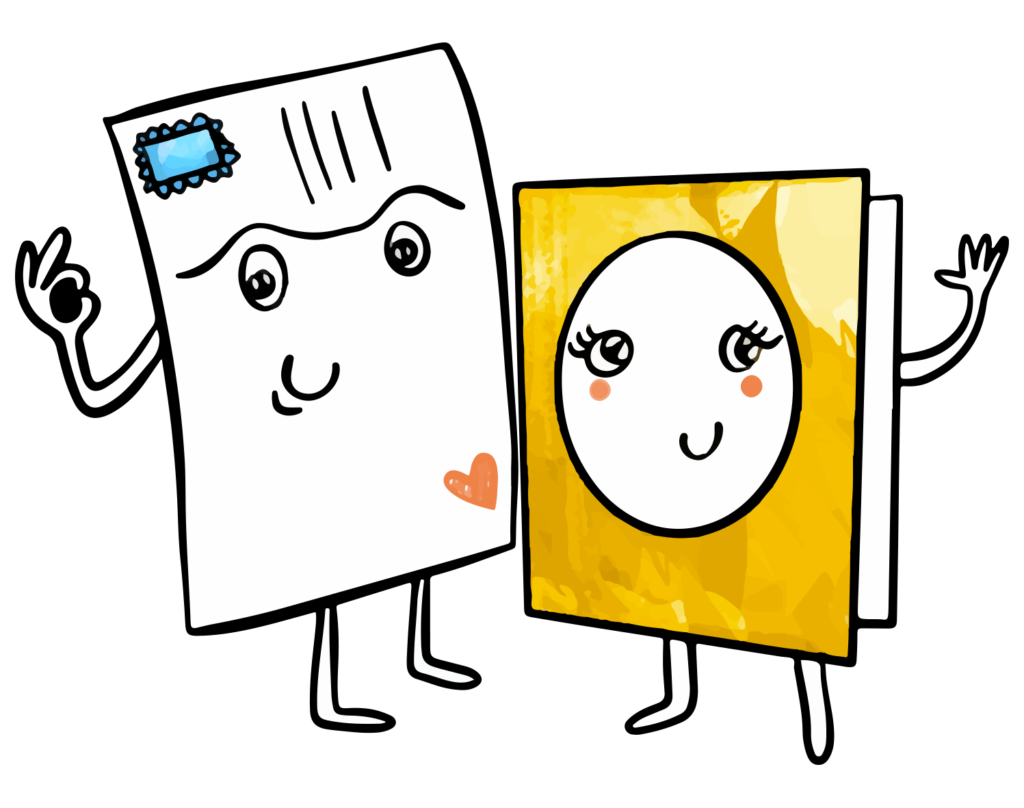 Need help? Any questions? Our team answers you within 24 hours, 7 days a week
The Fizzer application, created 5 years ago and based in Normandy, allows you to transform your own photos into personalized cards: postcards and invitations. No need to go to the post office anymore. You create your card, we take care of the rest: printing, enveloping and postage worldwide.
How does it work?
It's very simple. Connect to Fizzer on your computer, tablet or mobile (Android or iOS). Get credits, select the card format you like and then select your favourite design. Add your own photos, write a birthday text., personalise your stamp and add your signature. Do you like the card? Select one or more recipients, validate and it's done! Your creation will be sent within 24 working hours.
Why should you wish her a happy birthday with a lovely text?
Because with a birthday card, you are sure to please and surprise the women in your life. Mother, sister, best friend, colleague, aunt... find the birthday text for your card and wait for the surprise! All you have to do is blow out the candles next to her.