Because they helped you in your new parent's life 👶
Being a parent for the first time or again, it does something! A little baby has come to bring happiness and serenity to your family. You've waited a long time for this birth and have prepared the house with care: a pretty baby room, a bunch of equipment, preparation courses and, all that, not to mention the support of your loved ones. They supported you during the pregnancy, gave you valuable advice, sent you congratulations on your birth and furnished the baby's room with a bunch of gifts that helped you a lot. So, for all these gestures of support, show your gratitude with a birth thank you card personalised with your photos. 
3 tips to nail your thank you
🐣 Send different cards depending on the person: parents, future godfather and godmother
📷 Enhance your card with photos of the baby, you and gifts
🎁 Thank them for their support but also for their birth gifts
You have sent lovely birth announcement Choose a thank you card with the same theme. Postcard or folded square card, floral, classic or fun, the choice is yours!
Envier de remercier vos proches pour leurs petites attentions ?
I select a thank you card in accordance with my announcement.
I choose my best pictures of this new family
I send my birth thank-you cards in just a few clicks.
With these three ideas for baby thank-you texts, tell your loved ones how much you've been touched by their messages, baby gifts and visits. A pretty card with photos of the whole family will make a perfect souvenir! So, which texts will you choose for your birth thanks? Classical or humorous?
"Here Mommy and Daddy"
Hi! This is mom and dad, reporting live from Lola's crib. She sends you a thousand little chirps to say a big THANK YOU (and us too) for your kind attentions to her birth. If you could see her face right now; she is much too cute! See you soon,
Jones Family
"The little family has finally settled down."
The little family has finally settled down to take the time to say thank you for your actions after Bilal's birth. Phone calls, emails, visits, gifts, greeting cards and surprises... we were overwhelmed. See you soon,
Thomas, Soraya, and Bilal
"We were very touched by those kind words of encouragement."
Many thanks for your kind messages at the time of Julia's birth. We were very touched by these sweet words of encouragement and congratulations. We hope to be able to present her to you as soon as possible. Affectionately,
The Williams
Prêt à créer vos remerciements de naissance ?
How to send your birth thank you cards with Fizzer?
Select the card of your choice
Choose a postcard or greeting card and select an illustration that suits you: flowers, colourful balloons, hearts, animals?
Add photos of your baby and you
In 1 month, baby's changed! So add photos of this cute little being in his room or with you: smiles guaranteed from the side of your loved ones!
Write a personalised message
Here you have two options. Write a message for everyone or opt for a personalised message: thanks for your parents, brothers and sisters, friends...
Surprise your loved ones!
Are you ready with your baby photo thank-you cards? Select your recipients, validate and it's done. You have a lot of people to add? Use the contact import.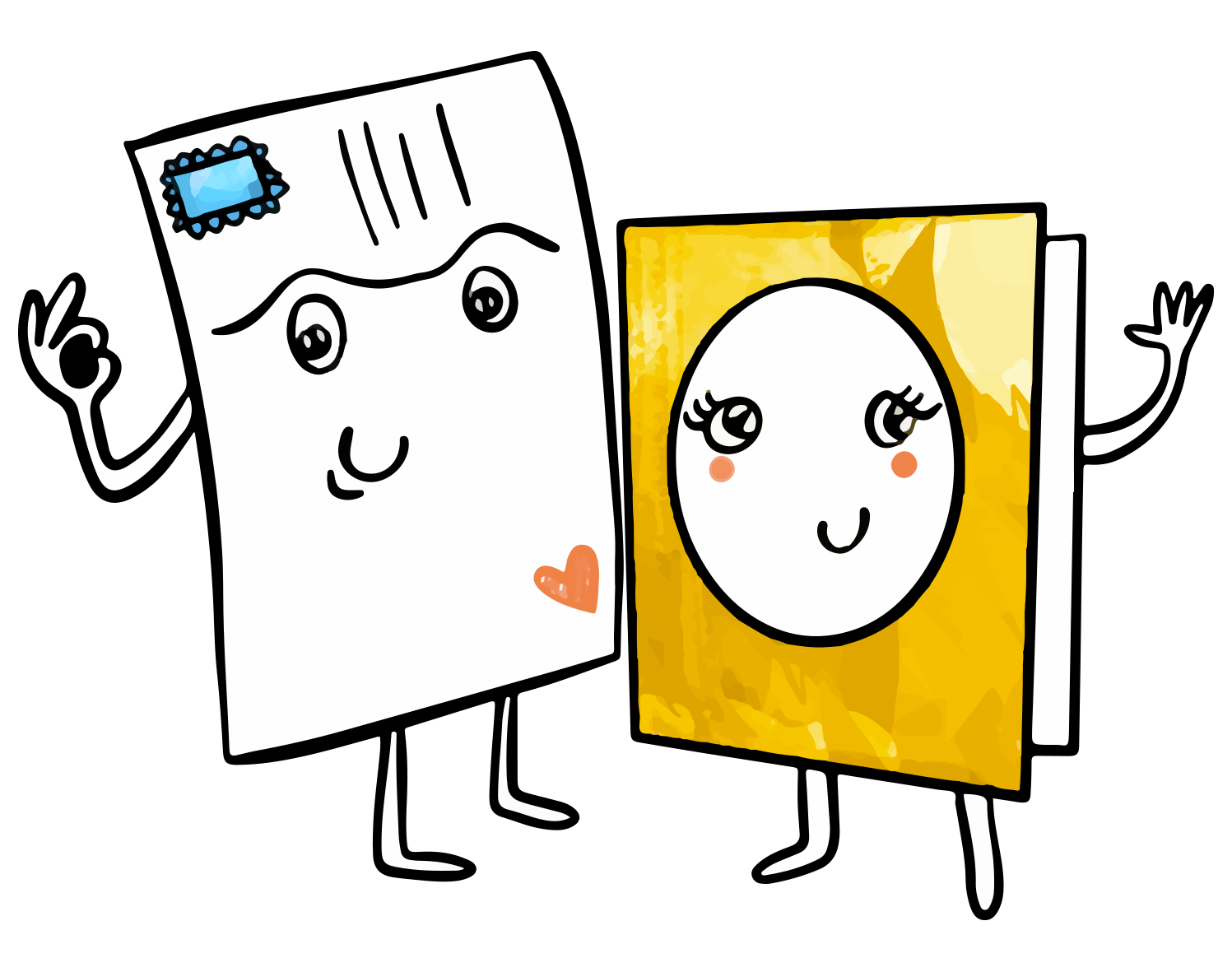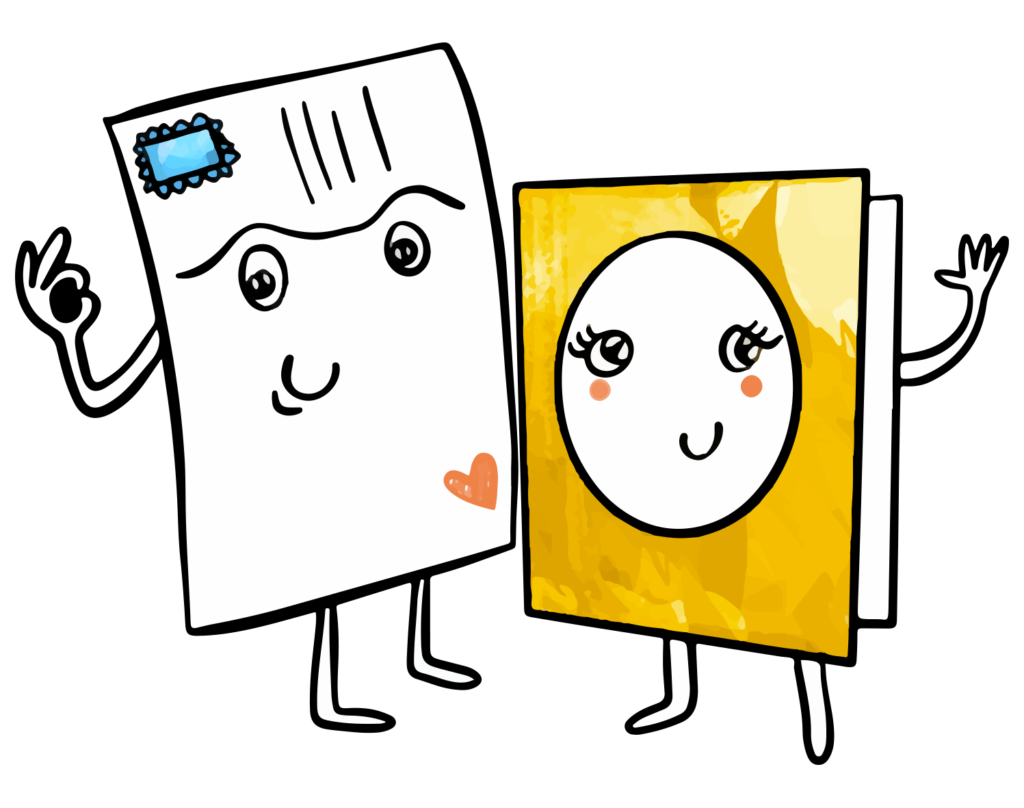 Need help? Any questions? Our team answers you within 24 hours, 7 days a week
That's it, baby's born! After 9 long months, he finally joined the family. After the excitement of the first few days, you're back home and start to breathe a little. Were your relatives very present before, during and after the birth? This is the time to thank them for their support. Texting and phone calls are good enough. But you can make it even more classy by sending them a personalised birth thank you card. Don't know where to start? Here are some answers to the most frequently asked questions. 
How to create and send a birth list?
Une liste de naissance, c'est comme une liste de mariage. Il s'agit pour les futurs parents de regrouper, dans une liste, toutes les choses dont ils pourraient avoir besoin pour accueillir ce nourrisson. La liste est transmise aux proches qui peuvent y contribuer à la hauteur de leurs moyens. L'avantage de ce système de cadeaux est qu'il permet d'éviter les doublons ou les cadeaux superflus. C'est donc un gain de temps pour tout le monde !
La liste de naissance se fait le plus souvent via des sites internet spécialisés. Si initialement, elles étaient centrées sur une seule marque, on trouve aujourd'hui beaucoup de sites proposant des listes multi marques. 
The earlier you send in your birth list, the more time your loved ones will have to get what you need. Do you already know the sex of the baby? Share it for targeted gifts. If not, you can also offer neutral gifts. Are you being asked what to buy? It's time to send the link to your online list! 
Need ideas for the "must-need" baby gifts? Discover our article about birth lists. 
How to thank your relatives for their birth gifts?
Here, keep it simple. Bet on a pretty card with a photo that suits you: a classic or fun family photo. Then let your imagination run wild. Thank your loved ones for their congratulatory cards or warm messages. Thank them for their support during all stages of pregnancy and birth, for their visit to the maternity ward and for their gifts that will be very useful.
When to send you Birth Thank You Cards?
When Mommy is home from the maternity ward and you've both found your feet, you can start making your thank you cards. Don't wait too long, or you'll hurt your loved ones' feelings. When you feel ready, log in to the Fizzer application, create your cards and select your recipients. Your mission ends here as we take over the envelope stuffing, postage and shipping. No need to go all the way to the post office! You can concentrate on your newborn baby.