A personalised announcement for this sacred day ⛪️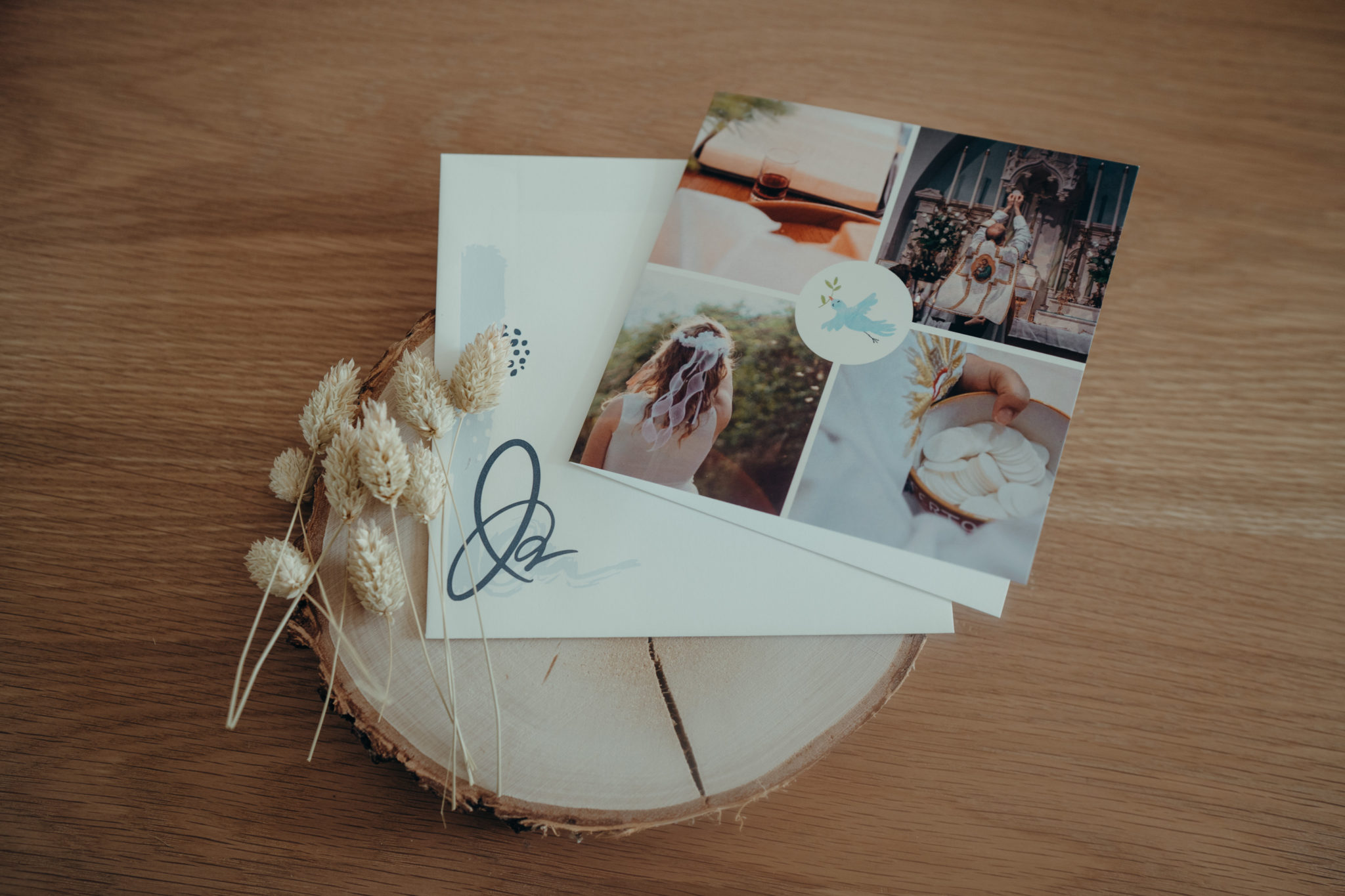 Say Hi to your loved ones
Event card format (14x14 cm)
Customizable as you like
Envelope included
Printed in France
Personalize your cards with photos
Send a card from anywhere in the world
Share your most beautiful messages with your loved ones
How to create a baptism announcement with Fizzer?
Select the announcement of your choice
Choose the card format you like and select your favourite design: pastel colours, doves, religious signs, you are sure to find the ideal card.
Add your most beautiful pictures
Imagine the nice surprise for your loved ones when they discover your child's face on the announcement. Choose a pretty photo to personalise your christening announcement.
Write a personalised message
Write your announcement on the application or choose a set of cards to be written at home. Mention the child's first name and give more details about the event: place, date and time of the appointment.
Send it to your guests
Is your baptism announcement ready? Select your recipients, validate and it's sent! Fizzer takes over: enveloping, postage and dispatch. Your card is sent within 24 working hours.
Ready to celebrate this sacred day? 🕊
3 tips for writing your announcement
📍 Mention important information: meeting place, date, time
💌 Personalise your card with a photo of your children
🗓 Ask for an RSVP, with a deadline
A Baptism for a new community
Are you planning to have your child baptized so that he or she can join the Christian community? To celebrate, surround yourself with the people who are most important to you. Invite your parents, close family and friends. Of course, invite the godfather and godmother so that they can take the oath and watch over your child. All this joyful group will meet at the church. They will meet at a reception to celebrate this beautiful moment. How to invite your guests? Create a personalized baptism invitation with your own photos.
Want to create personalised invitations?
When you create a card, your order is processed within 24 working hours. After that, La Poste's delivery times apply:
For France and Europe: 2 to 6 working days
For the USA, Canada and Australia: 4 to 12 working days
Other destinations: 1 to 3 weeks
Dimensions : 14×14 cm
Format: greeting card, recto/verso
Paper 280g
Envelope : included
Shipping costs: included worldwide
All our cards are made in France
How does a baptism take place?
There are several traditional stages in the baptismal process. These are, in order: an initial dialogue, a signing (where a cross is drawn on the child's forehead), the reading of fundamental religious texts, a series of rites at the baptistery (including the sacrament of baptism by the rite of water, du baptême par le rite de l'eau, l'onction avec le saint chrême ou encore la remise du vêtement blanc). Enfin, vient la finalisation à l'autel qui comporte, entre autres, la signature des registres.
After the religious part, the family and relatives usually get together for a reception, banquet or meal to celebrate this happy event.
3 text ideas for your baptism cards
Family Lunch
Anaïs invites you to her baptism on Saturday 29th July 2020 at 10 am in the church of Teurthéville-Hague. This will be followed by a lunch in our family, at 13 rue de L'École in Sideville.
Civil Baptism
We are very pleased to invite you to Gabin's baptism on Sunday, June 22nd at 11:30 am at the Town Hall of Aix-en-Provence. We will then receive you for a country lunch at home. 
Our religious community
Clarisse is about to join our religious community. We are pleased to invite you to her baptism on Sunday, June 14, 2020 at 11:00 a.m. in the church of Joinville-le-Pont. We will then meet for a convivial lunch at Domaine de Liary. (Answer desired before May 15, 2020)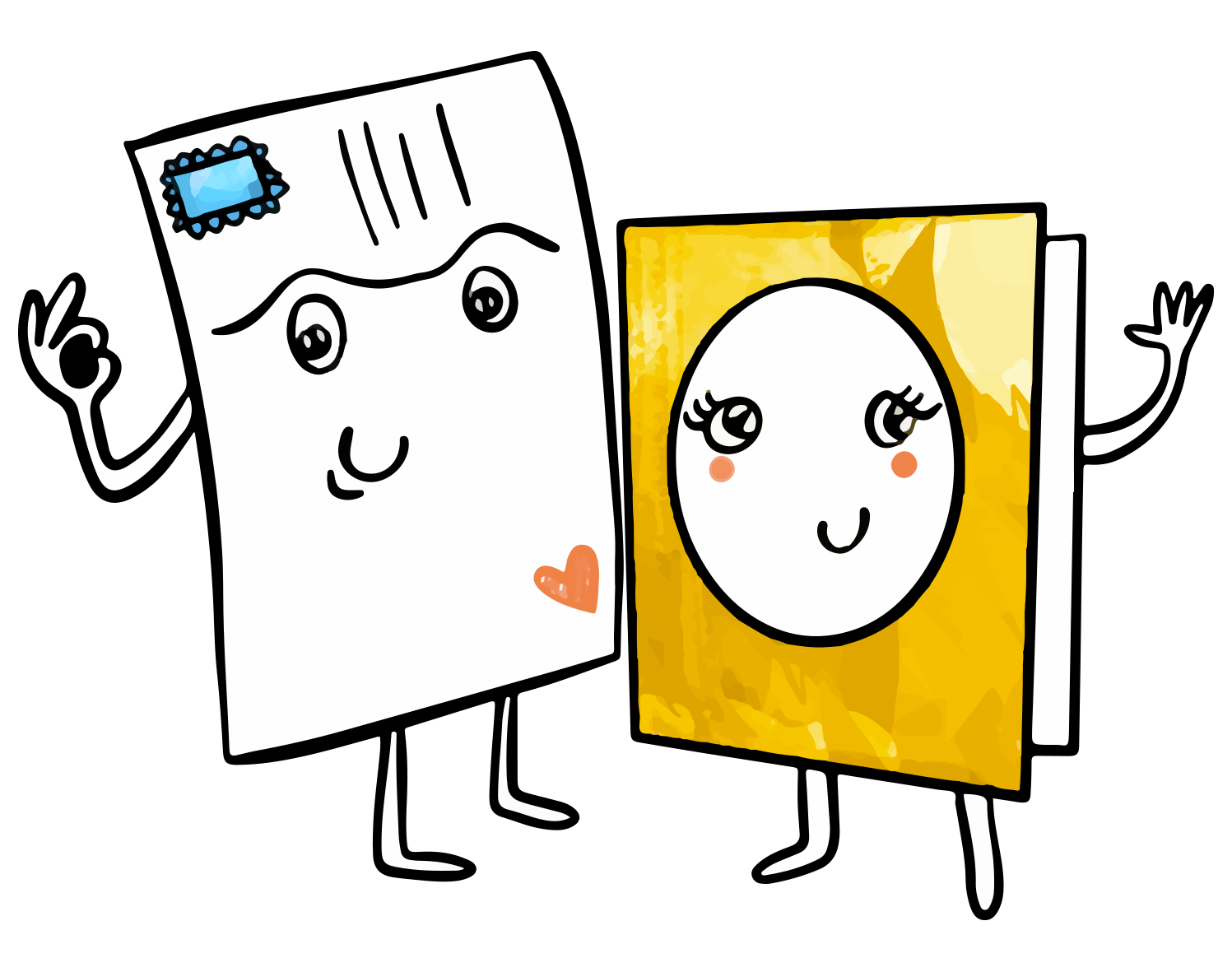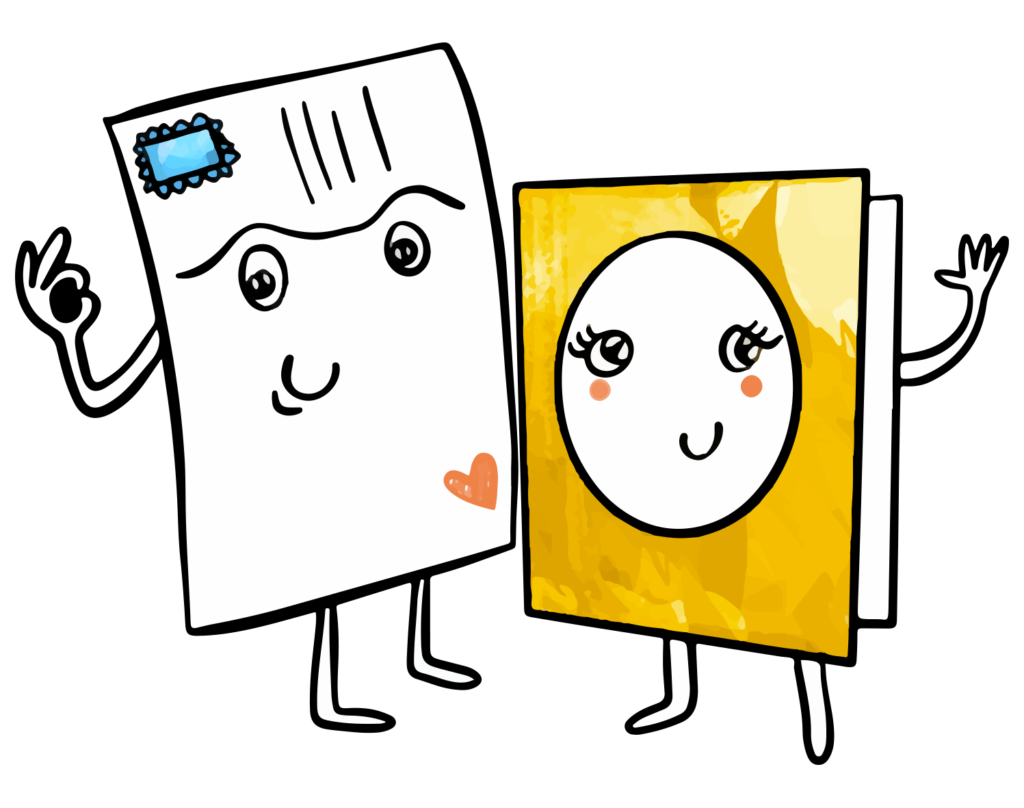 Need help? Any questions? Our team answers you within 24 hours, 7 days a week
Grâce à l'application Fizzer, transformez vos plus beaux moments en cartes personnalisées. Que vous partiez en vacances ou organisiez un événement important pour vous, trouvez une carte pour chaque occasion. Pour commencer, il suffit de vous munir d'un ordinateur, d'un téléphone ou d'une tablette et de créer votre compte. Plus de 1000 illustrations faites à la main vous attendent sur Fizzer. 
What themes are available on the application?
On Fizzer, you will find a whole collection dedicated to religious events such as Baptisms, Communions, Bar Mitzvahs and weddings. You will also find nice collections to announce births, invite your relatives, celebrate birthdays and tell about your holidays. A suggestion to share with us? Send us a message to hello@fizzer.com
How to create personalised baptism announcement?
It's very simple. When you know the date of the event, you can start by blocking your loved ones' calendar with a Save the Date. While this card is most commonly used for weddings, it can also be used for baptisms. This card allows you to know in advance who will be able to be present. When your preparations are ready, send a baptism announcement to all your loved ones to give more details about the event and ask for a final response to the invitation. To do this, go to the Fizzer application, choose your favorite design and personalise it with one or more photos, a text and you're done. Your recipients will receive your card in a few days in an envelope.