Start the year by making people you love happy
Your first resolution: please someone you love! ✨
A few days ago, Uncle William told you: "See you next year"! The New Year has finally arrived. With it come back the good resolutions: go on a trip, get organized, eat more vegetables and... please your loved ones of course! Throughout the year, you have captured your holidays and other moments of everyday life in photos. Now it's time to turn all these memories into a pretty personalised greeting card to wish a happy 2020 to those you love. Happiness, success, health...make sure all their wishes come true!
I select my New Year card and add 1 to 6 photos
Personalise your text with the font and colour of your choice
Your relatives receive your card in their mailbox
Make people happy with a pretty New Year card
Our 2020 Happy New Year greeting cards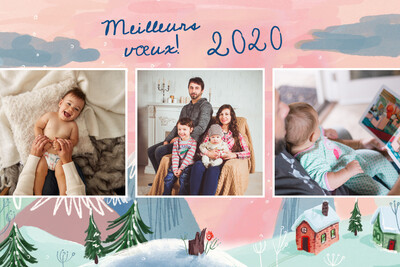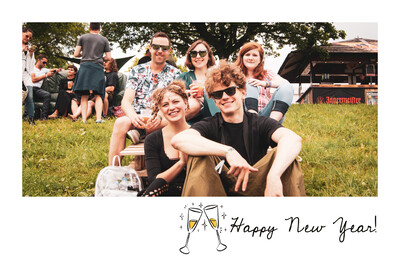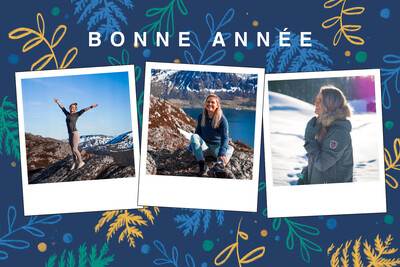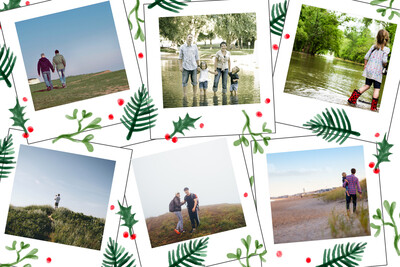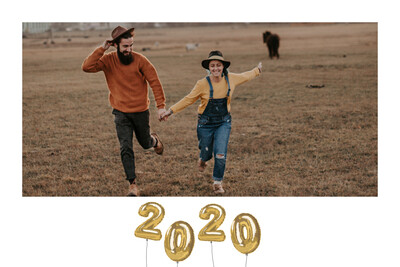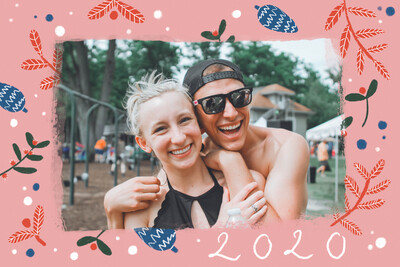 Discover the other New Year greeting cards available on the application
How to create a personalised New Year card?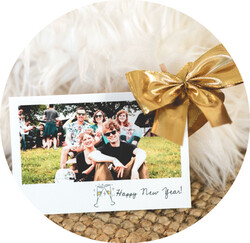 Select the card of your choice
Whether you are preparing your cards on November 30th or February 15th, you will need to choose a format. Do you prefer a postcard or a greeting card? Select the card you like from many illustrated templates.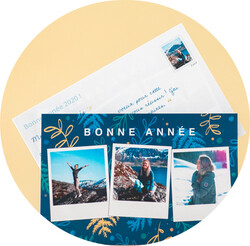 Choose your favourite photos
All year round, you have taken care to capture happy moments: holidays, birthdays, afternoons in the countryside... it's the opportunity to share these photos with your loved ones! Add 1 to 6 photos to your card and personalise your front side with texts and stickers.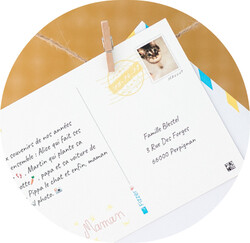 Write and customize your message
For this new year, wish them the best: health, success, happiness! Let the writer inside you speak and personalise your message with the font and color of your choice. Also add a photo to your stamp.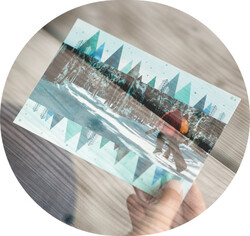 Surprise when the mailbox opens!
Were your loved ones covered with gifts at Christmas? Well, it's not over yet. Imagine their faces when they discover a new surprise in their mailbox. A pretty envelope revealing a personalised greeting card.
When to send a New Year card?
We want to answer you: when you want! We admit it to you, in general, we send New Year's eve cards in the first days of January. To make sure your cards arrive on time, you have two options:
1. Real-time sending: when you create a card on the Fizzer application, it is processed in 24 hours, working days. If you create and validate your card on Monday before noon, it is sent the same day at 3:30 pm. Afternoon, it is shipped the next day at the same time. Cards created on weekends are always shipped on Monday afternoons. All you have to do is adjust your shipment according to the traditional delivery times:
- 2 to 5 working days for France and Europe
- 4 to 12 working days for the USA, Canada and Australia
- Rest of the world: 1 to 3 weeks
2. Scheduling your shipments: Fizzer allows you to schedule your cards to be sent. For example, create your greeting card on November 30, 2019, choose to send it only on January 2, 2020. How to do this? It's very simple: connect to the application, create your card as usual, choose one or more recipients, validate and select a shipping date.
Can I send my card to several recipients at the same time?
Of course! We wouldn't have let you send all your greeting cards one by one! Kill two birds with one stone by selecting one or more recipients. Would you like to send your Happy New Year card to 10 people? Then your card will be printed 10 times. The number of credits withdrawn will then be calculated based on the number of recipients chosen.
What text should I write for a card dedicated to my family, friends or colleagues?
Greeting cards can sometimes be written in tens or even hundreds when you include family, friends and even colleagues. So to give you a little help, Fizzer has concocted some texts to write on your New Year cards.
- Enjoyed: " 10...9...8...8...7...6...6...5...4...3...2...1...GOOD YEAR ! I wish you a bright 2020, full of confetti and glitter! Live, love, laugh, and above all: enjoy! See you soon to start the year together. Big kisses, xxx"
- Neutral: "Dear xxx, I wish you an excellent year 2020. May all your projects be accomplished and may you blossom in what matters to you. I hope we will meet soon to celebrate this new year together. Affectionately, xxx"
- Humorous: "Dear xxx, happy new year 2020. Life is like an onion, there are lots of layers and you have to remove several of them to find what you like. Sometimes it makes you cry, but it's worth it, because the result is often delicious! I wish you to find the recipe for happiness and I hope to see you soon. Xxx"
Need help? Any questions? Our team answers you within 24 hours, 7 days a week
Send your best wishes to those who matter to you
Why don't you start the year with a good deed? Please the people around you by sending them a personalised Happy New Year card. Fizzer allows you to transform your most beautiful photos into pretty personalised cards: postcards or greeting cards. To create your first card, nothing could be easier: only an internet connection is needed! Take a computer or smartphone, go to the application and start creating your card. Throughout the year, Fizzer makes new designs available, all illustrated by the hands of our graphic designers.
Greetings, holidays, invitations, thanks, birthdays, anniversaries, weddings... any occasion is good to give your news to your loved ones and this, without having to travel. Fizzer prints your card, stamps it, envelopes it and ships it worldwide.
All you have to do now is wait to see your relatives' faces light up!
Manufactured within 24 hours