Postcard format (10x15 cm) or greeting card (14x14 cm)

Customizable as you like

Envelope included

Printed in France
Personalise your card with pictures
Send a card from anywhere in the world
Share your most beautiful wedding memories with your loved ones
How to create a personalised wedding anniversary card with Fizzer?
Choose the right anniversary card template
Would you like to celebrate a special love? It may be for a friend, a relative, or the love of your life, you can celebrate an inspiring union with Fizzer. Browse through our collection of cards and choose the one that suits you best! 
Add your most beautiful pictures
Create a unique gift and turn your own pictures into a timeless anniversary card! Choose your favourite picture of your lover or your close ones. You know, the one that shows love perfectly. Insert this picture in the anniversary card and let the magic begin. 
Add an inspired text
Express your feelings and salute this inspiring love! If you are preparing this card for your lover, let your heart speak for yourself! If it is addressed to friends or relatives, congratulate them! 
Indicate the recipients
Now that you card is ready, all you have to do is add the postal addresses of the recipients. Once your creation is confirmed, our teams will take care of the printing, stamping and sending of your personalised cards. 
6 anniversaires de mariage, 6 cartes Fizzer adaptées
A lovely card for a wedding anniversary 💓
""Life should not be lived without love"sang the French singer Serge Gainsbourg. JavanaiseDo you share the same vision about love and like to contemplate the simplest things in life? Love is everywhere around us: Celebrate it!Whether you're willing to celebrate the sacred union of a friend, or your own marriage , you can capture these fabulous moments with a timeless wedding anniversary card, with Fizzer. Our cards are made to celebrate every kind of weddings and relationships.
Marriage is a wonderful commitment that takes courage. How beautiful is the devotion of one person to one another, for a lifetime? This unusual gesture surely deserves an inspiring card. There's a Fizzer card for every love! tous les mariages et toutes les relations ! Pensez à vos grands-parents, ils s'apprêtent peut-être à fêter leurs 50 ans de vie commune. Vos parents s'approchent peut-être de leurs noces de porcelaine. Serait-ce votre meilleure amie qui fêtera bientôt ses noces de bois ? 
Le mariage est un engagement fabuleux, qui demande bien du courage. Dédier toute sa vie à l'amour d'une personne, il n'y a rien de plus noble. Saluez l'initiative de vos proches et leur dévotion, avec une carte anniversaire mariage. C'est promis, votre initiative fera sensation ! 
Create a personalised wedding anniversary card
On ne prend pas toujours le temps de complimenter les gens autour de nousWe don't always take the time to compliment people around us. When was the last time you thanked a friend for his or her support, or smiled at a stranger in the subway? Let's take a moment to inspire someone who's inspiring you. Create a birthday anniversary card and show your admiration towards the cutest couple you know. A personalised and kind attention is always a good idea! toute son admiration et ses meilleurs voeux à ses proches, rien de tel qu'une carte personnalisée et délicate.

With Fizzer, you can: 
Créer une carte pour célébrer l'amour d'un jeune coupleCreate a card that will celebrate the love of a young couple. The tenderness they show to one another moves you every day. Bring under the light their union with a kind attention.
Turn your wedding anniversary into a timeless memory. Is your first wedding anniversary getting closer? Thanks to Fizzer, you can create a timeless souvenir that will last forever, just like your love.
Celebrating undying love Celebrate the unwavering love of a couple of friends. Whether they will soon celebrate their fifth, tenth, or thirtieth anniversary, they'll always be a Fizzer card to honour their special love! Every anniversary needs to be celebrated! 
Congratulate a relative for his or her 20th wedding anniversary! Send some love and sweet thoughts to an inspiring couple. Envoyez un peu d'inspiration à ce couple qui vous fait rêver tous les jours.
Surprise your grand-parents with a lovely wedding anniversary card. Check your calendar: they may be about to overcome another step in their common life! What if, for their golden anniversary, you surprises them with a beautiful card celebrating their exceptional love? Even better... how about throwing them a nice party to celebrate their wedding anniversary?
Thank your partner Thank your lover for their undying love. You've been deeply in love with him or her for a few years now. When was the last time you surprised him or her with a passionate letter or sweet gesture? Rekindle the spark, just like in the good old days!
Qu'y a-t-il de plus beau que l'amour inconditionnel What is more beautiful than
. Et si vous célébriez cet amour si pur et étincelant avec une belle carte anniversaire  ? Que vous souhaitiez remercier votre époux/épouse pour son amour, ou féliciter des proches pour leur union inaltérable, laissez parler vos sentiments avec Fizzer !
En quelques clics, vous pourrez créer une carte anniversaire mariage inspirante. 
When you create a card, your order is processed within 24 working hours. After that, La Poste's delivery times apply:
For France and Europe: 2 to 6 working days
For the USA, Canada and Australia: 4 to 12 working days
Other destinations: 1 to 3 weeks
Postcard format (10x15 cm) or greeting card (14x14 cm)
Paper 330g (postcard) and 280g (event card)
Envelope : included
Shipping costs: included worldwide
All our cards are made in France
Do you want to put a smile on the face of a loved one?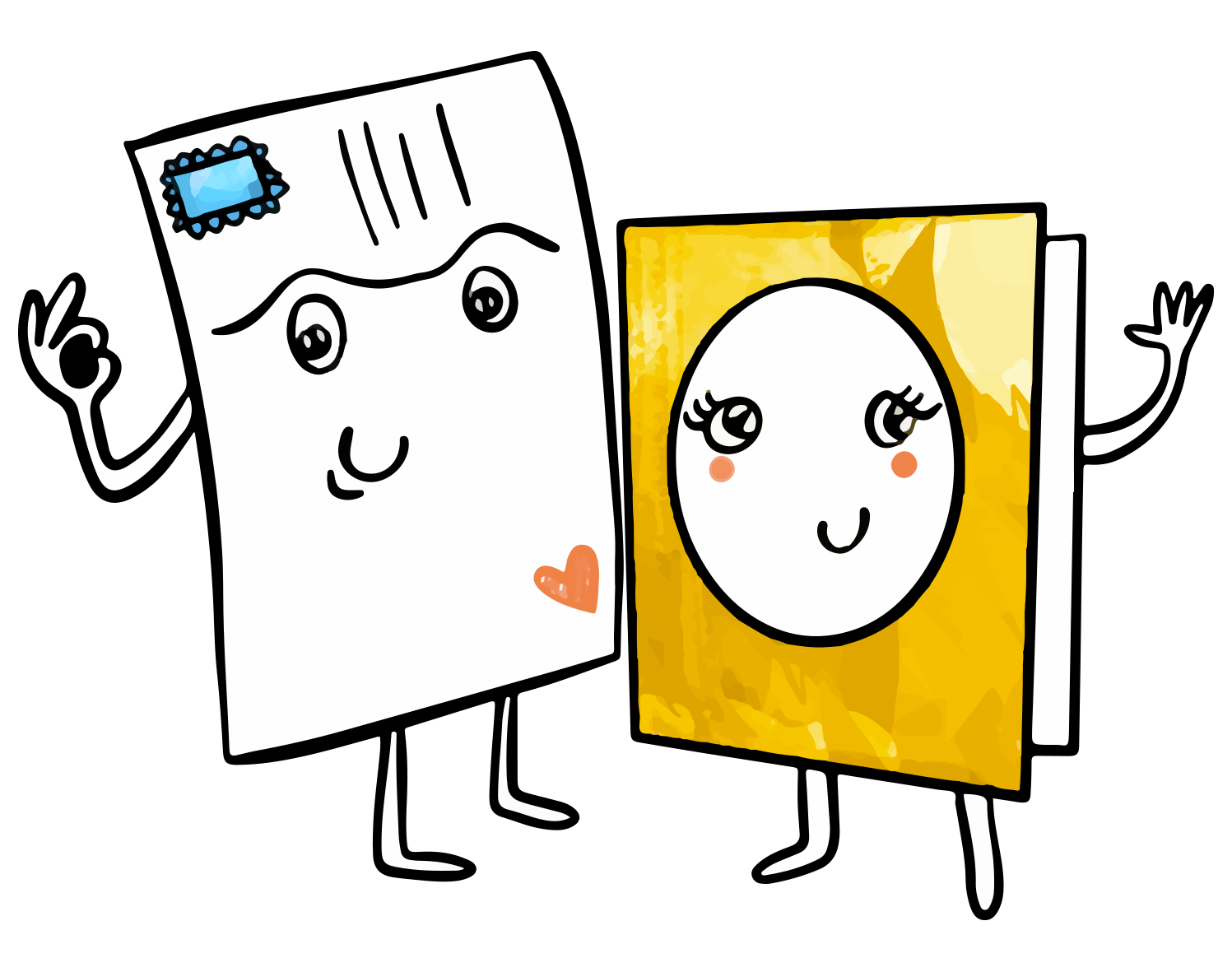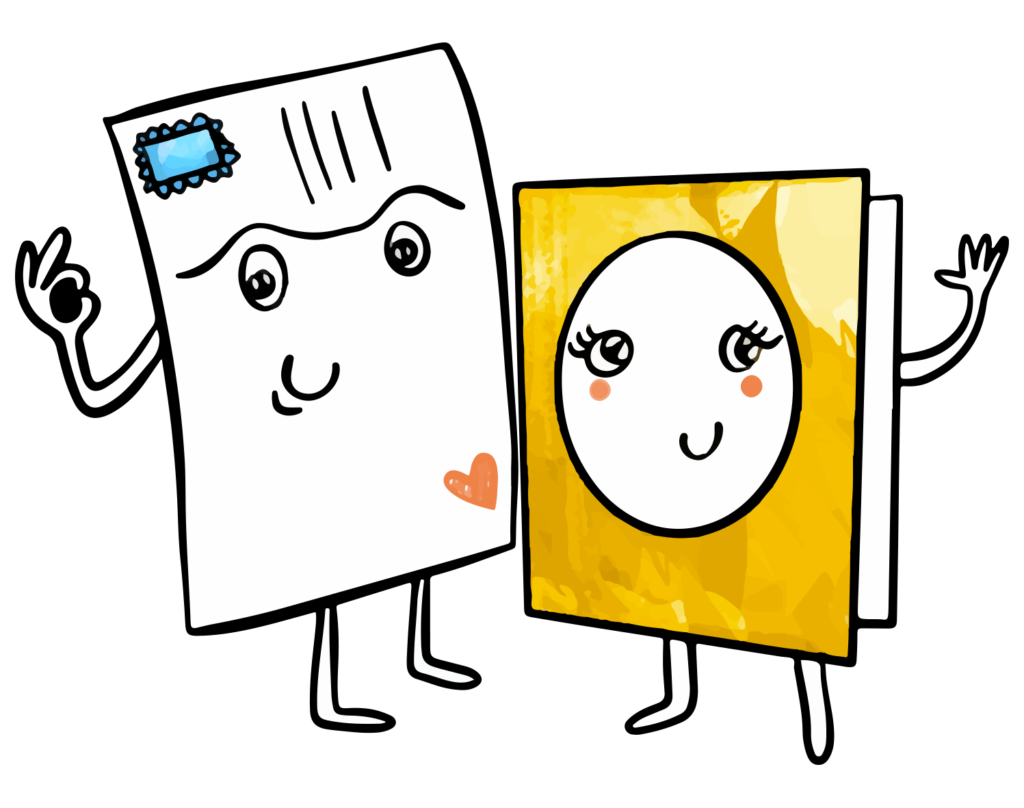 Need help? Any questions? Our team answers you within 24 hours, 7 days a week
According to the philosopher Plato, "at the touch of love everyone becomes a poet." What if you brought poetry back into a loved one life, just to congratulate him or her for their passion? With Fizzer, you can create a lovely birthday anniversary card, in just a few clicks. 
Why should I send a personalised wedding anniversary card with Fizzer?
Above all, to bring a little joy to a loved one! And also to celebrate the most beautiful day of your life. After all, celebrating your wedding anniversary brings back wonderful memories for both of you. Whether your union is 1 year old, 10 years old, 50 years old or more, the wedding anniversary allows you to keep the flame alive over the years. A pretty card for the occasion will not fail to surprise your husband or wife.
What year does each wedding anniversary correspond to?
You've just got married but don't know what the significance of your first year of marriage is? It's the cotton wedding! Do you want to celebrate your wedding anniversary and mark it every tenth time? Discover the meaning of wedding anniversaries.
10th anniversary: Tin
20th anniversary: China
30th anniversary: Pearl
40th anniversary: Ruby
50th anniversary: Gold
60th anniversary: Diamond
70th anniversary: Platinum
80th anniversary: Oak
What if, to mark the occasion, you showed your love in a wedding anniversary card personalised with your photos?
How to create a unique wedding anniversary card personalised with your own photos?
In just a few gestures, you'll be able to create a unique card! Browse through our wedding collection to choose your favourite template. Once you have made your choice, add your most beautiful pictures – this is the added value that will make your card unique. Then, write some kind words. You can share wishes of happiness, thank a loved one, send some tender thoughts… Don't forget to sign your card and add a personalised stamp. Confirm your creation and fill the postal addresses of the recipients.