Postcard format (10x15 cm) or greeting card format (14x14 cm)

Customizable at will

Envelope included

Printed in France
Personalize your card with photos
Send it from France or abroad
Share your most beautiful wedding memories with your loved ones
How to create a wedding anniversary card with Fizzer?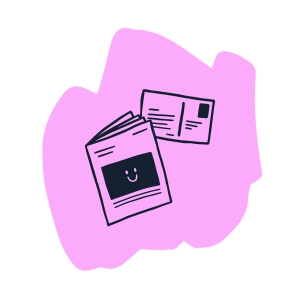 Choose the right birthday card template
Would you like to celebrate a wedding? Regardless of its duration and the personality of the bride and groom, Fizzer has the card for you. Browse through our collection of thematic maps, and choose the model that suits you! Add your best photos
Whether it's your wedding or that of a loved one, you're sure to have the perfect photo on your phone or computer. You know, that photo that so aptly embodies your love, or that of your loved ones, in all its perfection. Insert this photo on your wedding anniversary card, and let the magic happen.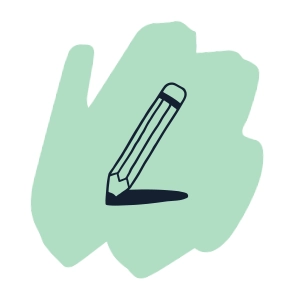 Add inspirational text
It's time to express yourself without filter and to pay tribute to this love that inspires you! If you are addressing this lovely card to your spouse, simply let your heart speak. If you intend your creation for relatives, congratulate them for the path they have traveled!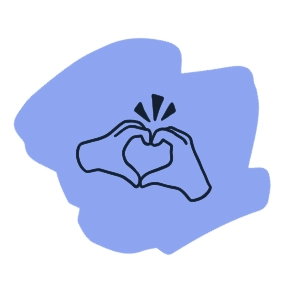 Indicate the recipients
Once your card is ready, all you have to do is add the postal addresses of the lucky ones. As soon as your creation is validated, our teams will then take care of printing, putting in an envelope, franking and mailing your personalized cards. 
6 wedding anniversaries, 6 adapted Fizzer cards
A pretty card for a wedding anniversary
"Life is not worth living without love" sang Serge Gainsbourg in his very famous Javanese. Are you also big love lovers, incorrigible romantics, poets who marvel at the beauty of things simple and true ? Love is everywhere around us: it's up to us to celebrate it!
One of your loved ones will soon celebrate their wedding anniversary, or maybe you are about to celebrate yours soon? Immortalize this fabulous moment with a timeless wedding anniversary card. Whether it's cotton weddings, pewter weddings, or golden weddings, Fizzer cards are made to highlight all marriages and relationships ! Think of your grandparents, they may be about to celebrate their 50th anniversary together. Your parents may approach their porcelain wedding. Could it be your best friend who will soon celebrate her wooden wedding? 
Marriage is a fabulous commitment, which requires a lot of courage. Dedicate his whole life to the love of a person, there is nothing nobler. Salute the initiative of your loved ones and their devotion, with a wedding anniversary card. We promise, your initiative will cause a sensation! 
Create a personalized wedding anniversary card
We don't always take the time to compliment people around us. It can be the benevolent attitude of a stranger in the subway, the presence of a loved one at our bedside, or this inspiring couple who sends us a daily dose good vibes. To testify all his admiration and best wishes to loved ones, there's nothing like a personalized and delicate card.

With Fizzer, you can: 
Create a map for celebrating the love of a young couple. The tenderness they have for each other touches you every day. Greet their union with a nice attention.
Immortalize your wedding anniversary. Your cotton wedding is fast approaching? You can, with Fizzer, create a timeless object that, we hope, will endure over the years, like your love.
Celebrate undying love of a couple of friends. Weddings of leather, wax or silk… All weddings deserve to be praised! 
Congratulating a close relative on their porcelain wedding anniversary. 20 years of common life, it is not nothing! Send some inspiration to this couple who makes you dream every day.
Surprise your darling grandparents with a pretty wedding anniversary card. Watch your calendars: they may be about to pass an important milestone in their life together! What if, on the occasion of their golden wedding anniversary, you surprise them with a pretty card that celebrates their exceptional love ? Better yet… how about throwing them a nice party to celebrate their wedding anniversary?
Thank your lifelong partner for their love. You have loved him passionately for several years already, why not surprise him/her with a few sweet words?
What is more beautiful than unconditional love ? The promise of a life together, unalterable feelings, and support stronger than anything. Some time ago, you attended the wedding of a loved one, or you lived yourself the most beautiful day of your life. Since then, time has passed, and this passion celebrated yesterday shines even stronger today.
. And if you celebrate this love so pure and sparkling with a beautiful birthday card  ? Whether you want to thank your spouse for their love, or congratulate loved ones for their unalterable union, let your feelings speak with Fizzer!
In just a few clicks, you can create an inspiring wedding anniversary card. 
When you create a card, your order is processed within 24 working hours. Then, it is the delays of La Poste that apply:
France and Europe: 2 to 6 days
USA, Canada and Australia: 4 to 12 days
Other destinations: 1 to 3 weeks
Postcard format (10x15 cm) or greeting card format (14x14 cm)
Papier 330g (carte postale) et 280g (carte ouvrable)
Envelope: included
Shipping costs: included worldwide
All our cards are made in France
Want to make a loved one smile?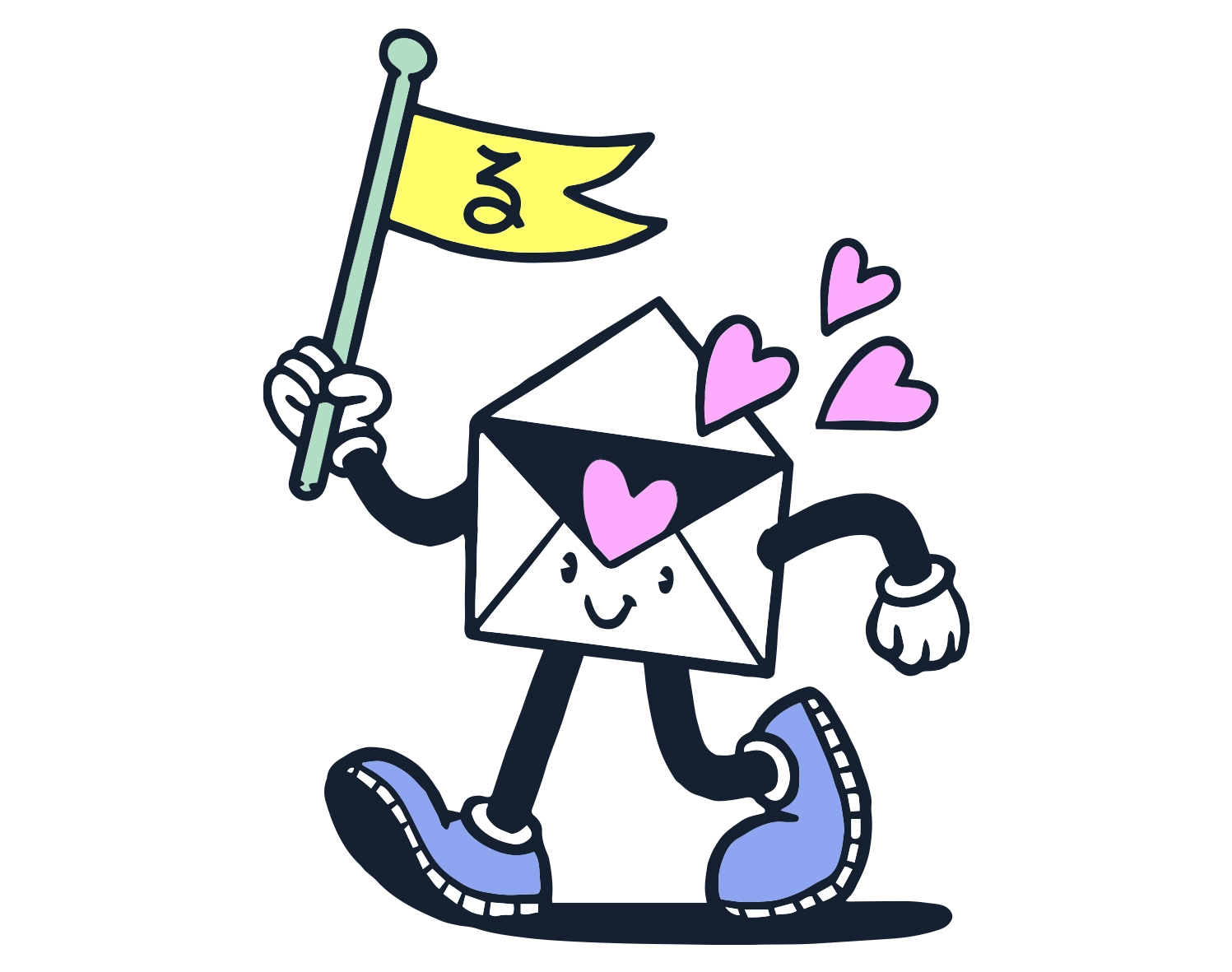 Need help ? A question ? The Fizzer team responds to you within 24 hours, even on Sundays!
How about paying homage to an exceptional love, with original attention? With Fizzer, you can create a personalized wedding anniversary card in just a few clicks. 
Why send a wedding anniversary card with Fizzer?
To bring a little joy to a loved one above all! And also to celebrate the most beautiful day of your life. After all, celebrating your wedding anniversary brings back wonderful memories together. Whether your union is 1 year old, 10 years old, 50 years old or more, the wedding anniversary keeps the flame alive over the years. A pretty card for the occasion is sure to surprise your husband or wife.
What year corresponds to each wedding anniversary?
You just got married but don't know what your first year of marriage means? This is the cotton wedding! Do you want to celebrate your wedding anniversary and mark the occasion with every decade? Discover the meaning of wedding anniversaries.
10 years of marriage: tin wedding
20 years of marriage: porcelain wedding
30 years of marriage: pearl wedding
40 years of marriage: emerald wedding
50 years of marriage: golden wedding anniversary
60 years of marriage: diamond wedding anniversary
70 years of marriage: platinum wedding
80 years of marriage: oak wedding
And if, to mark the occasion, you show your love in a wedding anniversary card personalized with your photos?
How to create a personalized wedding anniversary card with your own photos?
In a few gestures, you can create a unique wedding anniversary card! Browse through our wedding collection to choose the model adapted to your creation. Once you've made your choice, add your most beautiful photos - it's the little extra that will make your card truly unique. Add a few sweet words - this is an opportunity to present your wishes of happiness, to thank a loved one, to send some tender thoughts... Sign your card and add a personalized stamp. Finally, validate your creation and fill in the postal addresses of the recipients!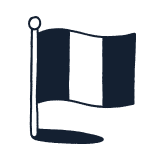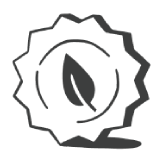 Imprim'vert certified paper