Put a smile under the Christmas Tree!
10 idées de textes "Joyeux Noël"
Certains attendent ce jour tout au long de l'année… Noël, ses rues illuminées, ses odeurs épicées et surtout, cette ambiance chaleureuse qui réchauffe les cœurs de toute la famille. On attend patiemment ses cadeaux sous le sapin, en espérant avoir été gâté par le Père-Noël ! Quoi de mieux pour marquer le réveillon qu'une a Christmas card écrite avec un joli texte ? Mais voilà, parfois, il est difficile de trouver un message qui nous correspond. Dur de trouver les mots, de tourner nos phrases ou simplement de trouver le temps. Il n'est donc pas toujours simple de rédiger une carte pour souhaiter Joyeux Noël. Voici pour vous des idées de textes de Joyeux Noël, et ça, c'est notre cadeau pour vous !
Un Joyeux Noël tout en féérie 
Noël, un moment chaleureux
"Ah Christmas, the shared moments around the Christmas tree, in the kitchen or the family walks in the street and its Christmas lights... a great moment for all of us. Nothing matters more than to share some time with family to enjoy every moment. Hope you will have a great Christmas Eve. Merry Christmas! xx"
I hope Santa will make you happy!
"Merry Christmas to the whole family! So happy to smell all these Christmas cookies and gingerbread odours in the house... yummy! Hope Father Christmas will bring you a lot of gifts. Xxx"
The Christmas spirit
"The Christmas spirit, my favourite time of the year! Merry Christmas to you. It's time to get creative in the kitchen and realise your best Christmas recipes. I can't wait to eat it all with you. Lots of love xx"
Last box of the Advent calendar
"We're getting close to the 25th of December... Christmas Eve and also the last case of your Advent calendar! I know how much you love the Christmas atmosphere, so I hope you will have a wonderful time around the Christmas tree. I'm sure Father Christmas will bring you a lot of gifts. Merry Christmas!
Ready to post your very first Christmas card?
A funny Merry Christmas text 
Have you been good?
"Hey you, I'm wondering if you were really a good person this year... I don't know if Father Christmas is going to come bring you gifts... :/ I can't keep doing this joke, I'm kidding, of course! I'm sure you will be spoiled. Happy Christmas Eve and a Merry Christmas to you! Xxx"
Santa is off this year!
"Did you hear about the Christmas eve scandal? Father Christmas is off this year! I'm still going to hang my socks on the chimney and put the Christmas tree out there. Fingers crossed! PS: It's a joke of course! I hope you will spend a great Christmas Eve in a good mood and joy. Merry Christmas to you and your family. Kisses xxx"
A Christmas reindeer at home
"I'm wishing you a Merry Christmas and I hope you will be able to see Father Christmas' reindeers during Christmas night! Don't open your presents before the time, even if I know how impatient you can be. Too bad we can't keep one of the reindeer at home, they are so cute! Take care of yourself. Xxx"
Texte de Noël émouvant
Un Noël de plus à tes côtés
"Cher [nom], cela fait x années que l'on se connaît. Depuis toutes ces années, nous avons toujours passé Noël ensemble. Chacun d'entre eux est un moment mémorable. La magie de cette belle fête nous a toujours permis de passer des instants magiques et pleins d'amour. Chaque année qui passe renforce mon amour pour toi. J'espère que cette petite carte ainsi que ton cadeau te feront plaisir. Je t'aime."
Un texte de Noël un peu différent
"Cher [nom], cela fait maintenant x mois que [nom] nous a quittés. Aujourd'hui est notre premier Noël sans lui.elle. Je sais à quel point tu dois te sentir seul.e depuis qu'il.elle est parti.e. Sache que je pense aussi beaucoup à lui.elle et toutes les magnifiques fêtes de Noël que nous avons passées ensemble. Chacun d'entre elles à ses côtés était chouette et maintenant, nous nous devons de penser fort à lui.elle. Bien à toi et avec toutes mes pensées."
Merry Christmas and Happy New Year text 
End the year the right way
"Ah, the end of the year and its holidays! Sweet Christmas Eve spent with the family, and the New Year's Eve with your friends, the perfect balance to finish a year the right way. Hope you will have a great end of the year and that Father Christmas will bring you a lot of presents. Big hugs and kisses to the whole family. Merry Christmas and Happy New Year. <3"
A kiss under a holly branch
"Merry Christmas and Happy New Year to my favourite couple! Don't forget to celebrate this new year with a kiss under the holly branch, its good luck! Lot of kisses and joy for this coming year. I'm thinking about you a lot! Take care you beauties. :) xx"
Warmth to our hearts
"The Christmas Lights light up the streets and the fire chimney brings warmth to our hearts. Merry Christmas and Happy New Year! This time of the year is made to be shared with loved ones. We wish we could drink together to this new year and to more joy. Instead of being here, we made sure Father Christmas would spoil you and bring you a lot of presents under the Christmas tree. Take care. Xx"
Ready to make your loved ones happy?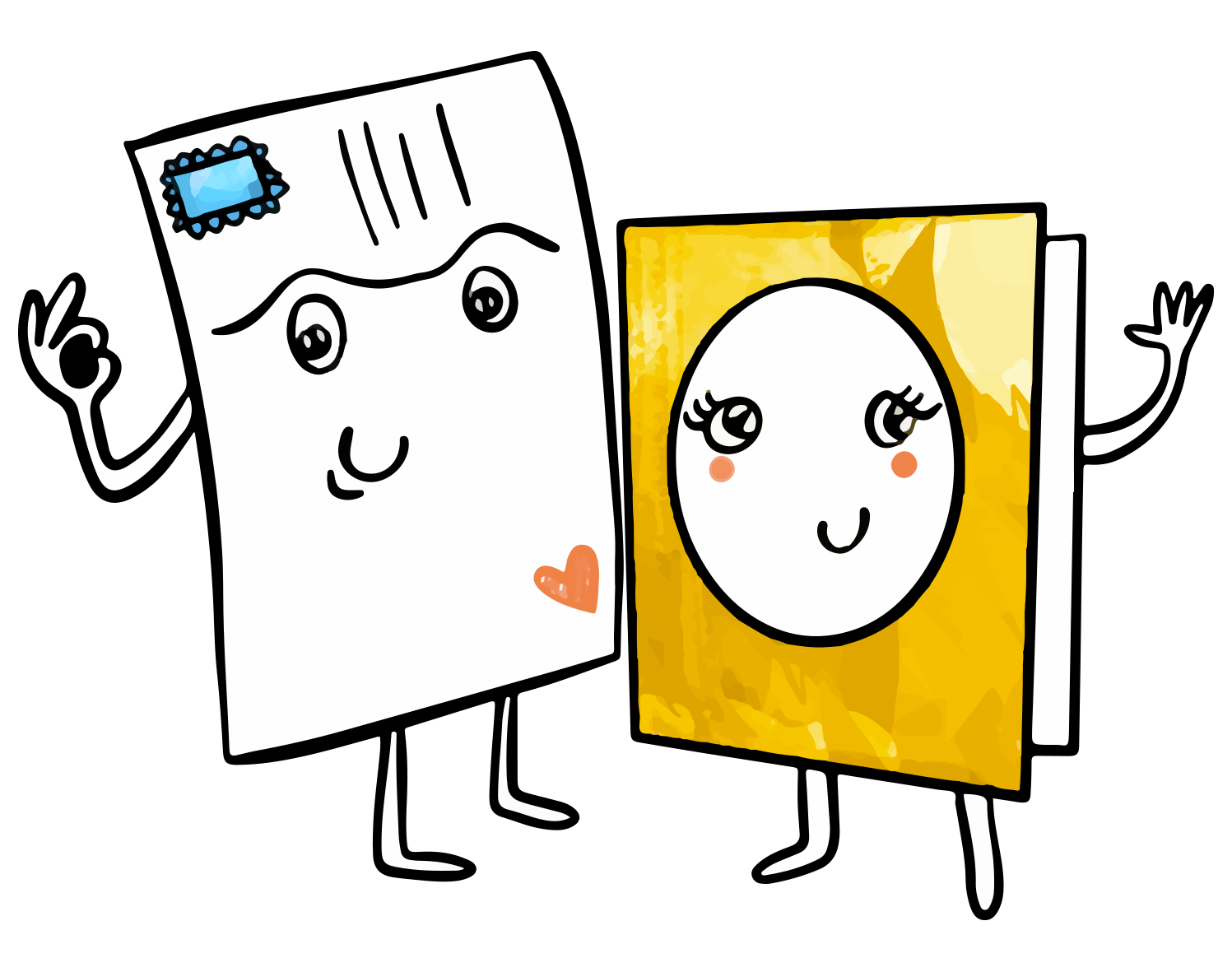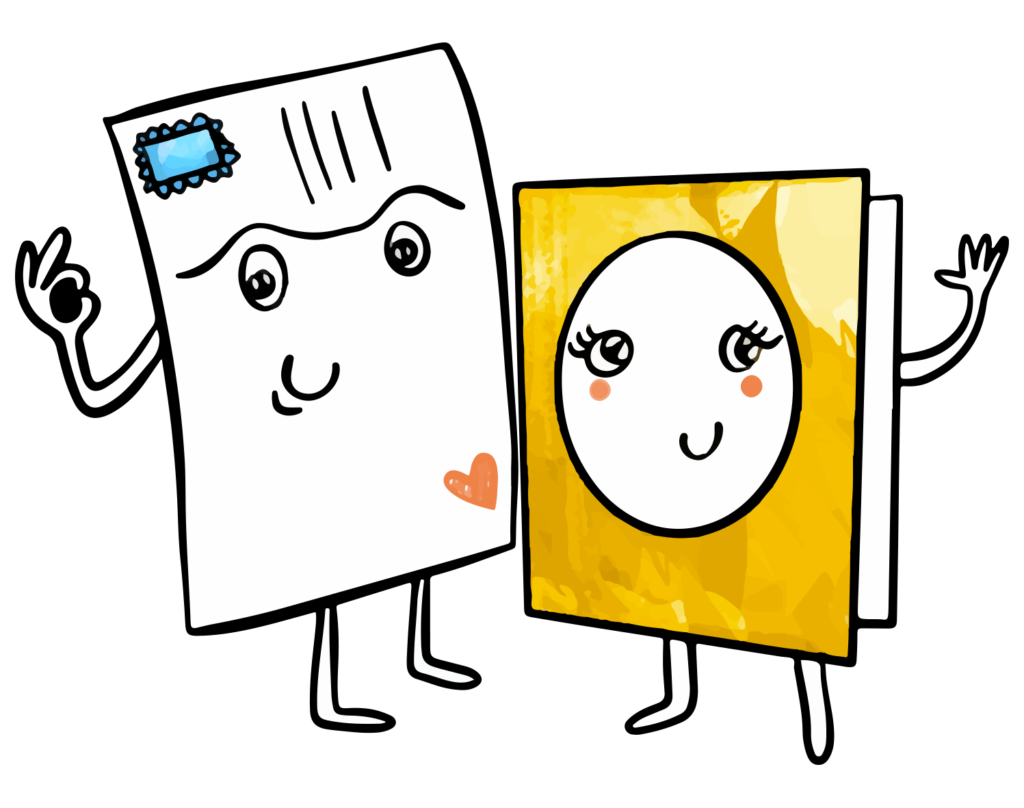 Need help? Any questions? Our team answers you within 24 hours, 7 days a week
Why and how to create a card with my Merry Christmas text?
During Christmas Eve, offer more than gifts to your loved ones and send a Christmas card. A little thoughtful gesture that will make the whole family happy during the gifts opening moment around the Christmas Tree. To create a Christmas Card, it's very simple! Go on the Fizzer app, choose a card design you like from more than 2000 designs, all created by our two illustrators. Add then your most beautiful photos and an original Merry Christmas text. Once you've written the text, you can change its font and colour, as well as you can add stickers and emojis. That's it! Send your Christmas card to your loved ones and make them happy during these cosy moments.
Why is Fizzer the best online service to send a Christmas card? 
To be sure not to miss Christmas Eve and Day, you can program the shipment of your Christmas card on our Fizzer app. You can also send your card anywhere in the world, at the same price. If you are in France, program your card to be shipped on the 19th of December. For the rest of the world, we recommend you to be a little in advance and to program your card's shipment beginning of December. 
3 tips for a great Merry Christmas text 
Talk about how magical is Christmas and how much you love its atmosphere

Make a joke or add so humour. Nothing better than a smile! 

Tell your friends and family you love them and show them how much you care about them