A personalised card for the First Communion ⛪️
How to create a Communion announcement with Fizzer?
Select the announcement of your choice
Choose a postcard or announcement format and select an illustration that suits your desires: white, blue, doves or floral motifs.
Add a picture of your child
It's his or her day! Decorate your card with a portrait of your child, after all, it is an important day for him or her. 
Write a personalised message
Write a message on the application or choose to have a set of cards delivered to your home so you can write your communion cards by hand.
Surprise your loved ones!
Is your communion announcement ready? Select your recipients, validate and it's sent! Fizzer takes over: enveloping, franking and dispatching. Your card is sent within 24 working hours.
Communion is an important event in your child's religious journey. It celebrates Christ's last supper with his disciples. Opt for a sober and uncluttered menu, in pastel colours, with doves or with flowers to live it to the rhythm of spring, the season when this event is celebrated.
Ready to celebrate this sacred day? 🕊
When you create a postcard, your order is processed within 24 working hours. After that, La Poste's delivery times apply:
For France and Europe: 2 to 6 working days
For the USA, Canada and Australia: 4 to 12 working days
Other destinations: 1 to 3 weeks
Size: 14×14cm
Format: greeting card, recto/verso
Paper 280g
Envelope : included
Shipping costs: included worldwide
All our cards are made in France
The culmination of the religious apprenticeship
Has your child been attending catechism in your town church since he was a child? Today, you can be proud of him because Communion celebrates the culmination of his religious learning. All that remains is for you to organize his First Communion alongside other children and under the moving gaze of your loved ones. So, how do you get your guests to Mass? With a personalised Communion announcement!
3 tips for writing your announcement
📍 Mention important information: meeting place, date, time
💌 Personalise your card with a photo of your children
🗓 Ask for an RSVP, with a deadline
Want to create personalised invitations?
How does a First Communion take place?
Communion takes place like a Mass. You arrive at the church before your guests, according to the time agreed with the priest. At this time, the children celebrating their First Communion get together. When Mass begins and the guests are seated, the children enter a procession with music. The priest gives the readings and the children receive the host. There may be a moment of exchange between your child and the priest and then the children go out, still in procession. The celebration then continues with a meal with all your relatives invited to the event.
3 text ideas for your Communion cards
That moment that matters to him/ her
Lisa will have her First Communion on Sunday, May 24, 2020 at 11:30 a.m. in Brighton Church. At the end of the ceremony, we invite you to join us for a buffet that will take place in our house. We hope to see you there to celebrate this moment that is important to him.
On this important day
I am pleased to invite you to my First Communion which will take place on Sunday, June 14, 2020 at 10:30 a.m. at the church of Oxford. The ceremony will be followed by a lunch in our garden. I hope to see you by my side on this very important day.
Celebrating my First Communion
Dearest family and friends. I invite you to join me on June 21, 2020 at 2:00 p.m. at the church of Nottingham to celebrate my First Communion. This event, which is very important to me, will be followed by a buffet at home. I am counting on all of you to be there.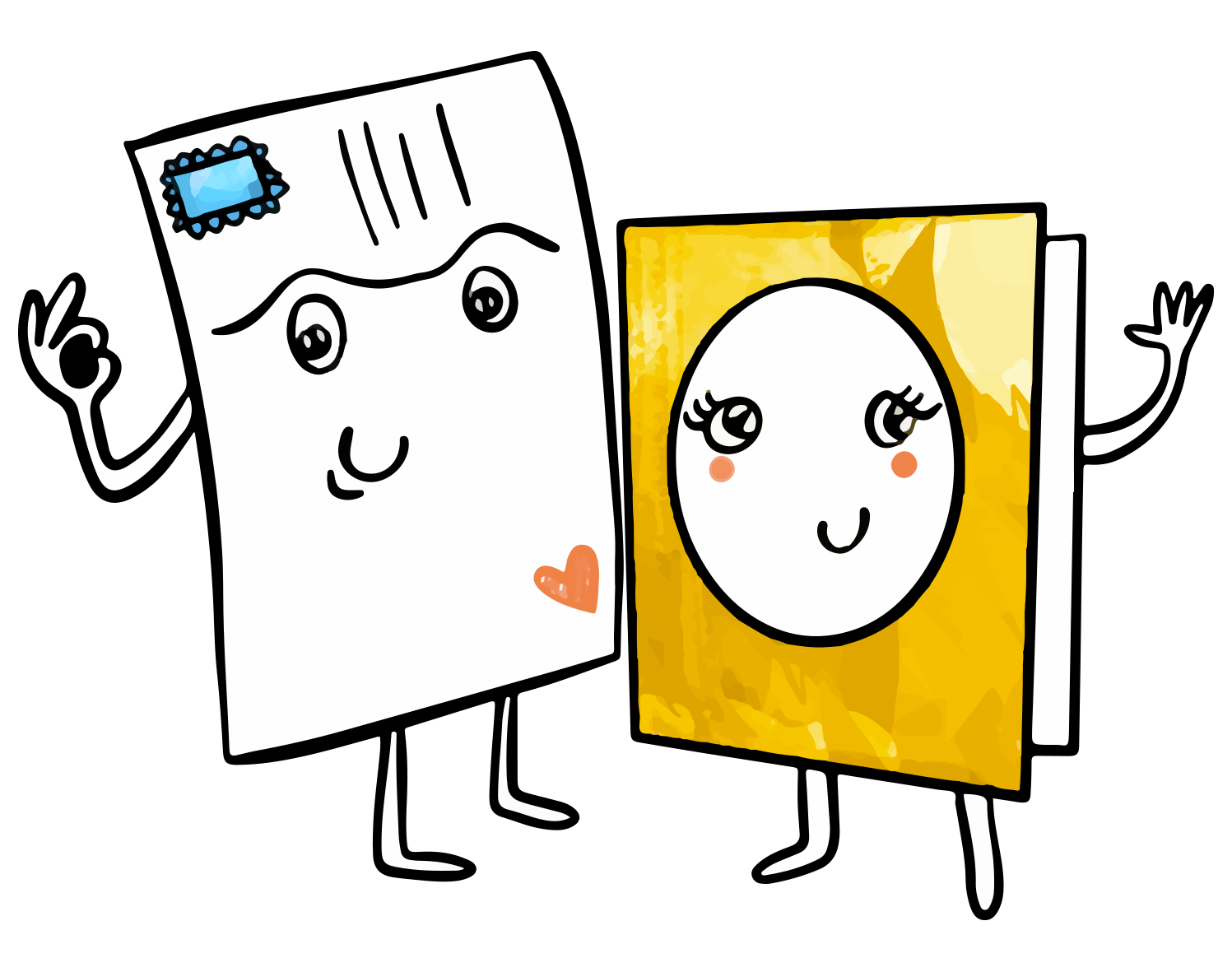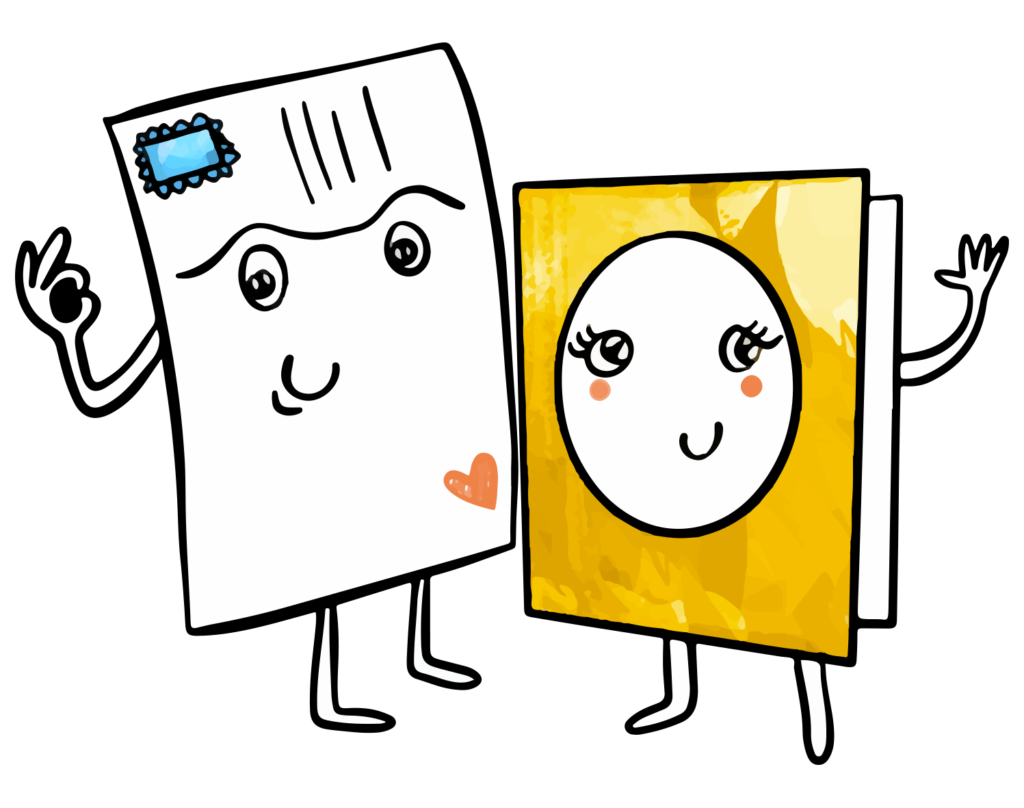 Need help? Any questions? Our team answers you within 24 hours, 7 days a week
Thanks to the Fizzer application, turn your most beautiful memories into personalised postcards and invitations. Whether you're going on a trip or organizing an important event for you, find a card and an illustration for every occasion. To get started, simply create your account. More than 1,000 handmade illustrations are waiting for you on Fizzer. 
What themes are available on the application?
On Fizzer, you will find a whole collection dedicated to religious events such as Communions, Baptisms, Bar Mitzvahs and civil and religious weddings. You will also find pretty cards for births, inviting your relatives, wishing birthdays and telling about your holidays. 
How to create a personalised Communion announcement?
Follow the guide! Once you know the date of the event, you can start by announcing the date of the event to your friends and family with a Save the Date. While this card is most commonly used for weddings, it can also be used for a Communion. This card allows you to know in advance who will be present. When your preparations are complete, send a Communion card to your guests to give more details about the event. This will also be an opportunity to ask for a definite response to the invitation. To do this, go to the application, select your favourite illustration and personalize your card, add text and you're done. Your recipients will receive your card in a few days in an envelope.