Humorous Happy New Year text
10 humorous New Year text ideas
With the New Year coming, it's important to start this new chapter the right way. A positive attitude, a goal list for the new year... To mark this time, nothing is better than a carte de voeux humoristique ! Des éclats de rire, votre bonne humeur partagée avec vos proches et un message de bonne année original, le trio parfait ! Seulement voilà, difficile de trouver l'inspiration au quotidien pour rédiger votre carte. Découvrez nos 10 idées de texte de Bonne Année humoristique pour une carte de voeux 2023 des plus hilarantes.
Hope you will be funnier
Hey little monkey! I hope you will have a wonderful year and that your dreams will come true. I also hope you will be funnier... I'm kidding! Happy New Year dude!
Happy New Year Doc
You are such a travel in time lover, I thought you'd like a fun little greeting card for this jump into a new temporal dimension: the new year. Let's finish this one and start over. Happy New Year Doc, big kisses.
Bed at 9pm
Phew, finally this year is coming to an end. Can't wait to start fresh! You and I promised each other we would get on a healthy routine to feel good. No more late nights: from now on we're going to bed at 9pm! We will see if we can hold onto that...
Happy New Year to you!
Calm down on the red wine!
I know that you are as happy as me to see this year finish. I hope you'll enjoy this new year. Although, calm down on the red wine!
Best wishes for this New Year. Xxx
Make your dreams come true
A New Year is always exciting! Just as much as our restaurant meetups. Happy New Year you big child, I hope you'll make your dreams come true this year. Xxx have a great New Year's Eve.
Ready to make your friends and family laugh?
If you could reincarnate yourself in an animal
If you could reincarnate yourself in an animal next year, what would it be? I think I'd choose a leopard. You want to know why? Because no need to go shopping, I would be wearing the most glamorous outfit ever, everyday! I hope you will have a great eve. Happy New Year!
Champaign, chocolate...
Champaign, chocolate, foie gras... yummy! Isn't the best time of the year because we can eat non stop? ;) Food lover that you are, I know you agree with me. Happy New Year and get wild on the food!
You can take a joke!
3, 2, 1… bon anniversaire ! Euh zut, bonne année ! Et bonne santé bien-sûr. Tous mes meilleurs voeux pour cette année 2023. Que cette nouvelle année t'apporte de meilleures blagues et de meilleurs goûts musicaux. Oh, ça va, je rigole… 🙂 Il faut bien que je te taquine un peu. Bisous et une très belle année.
Christmas movies... that's living!
I miss you so much! Happy New Year my little Ferrero Rocher, I wish I could eat tons of chocolate while watching Christmas movies with you. That's living! Kisses, see you soon I hope.
Celebrating New Years Eve twice
Hello you! Are you interested in celebrating New Years Eve twice? Let's fly to Sydney and escape to Los Angeles afterwards. It would be such an incredible memory and a magical moment. If not this year, then the next one. Happy New Year. <3 
Ready to say Happy New Year to your friends and family?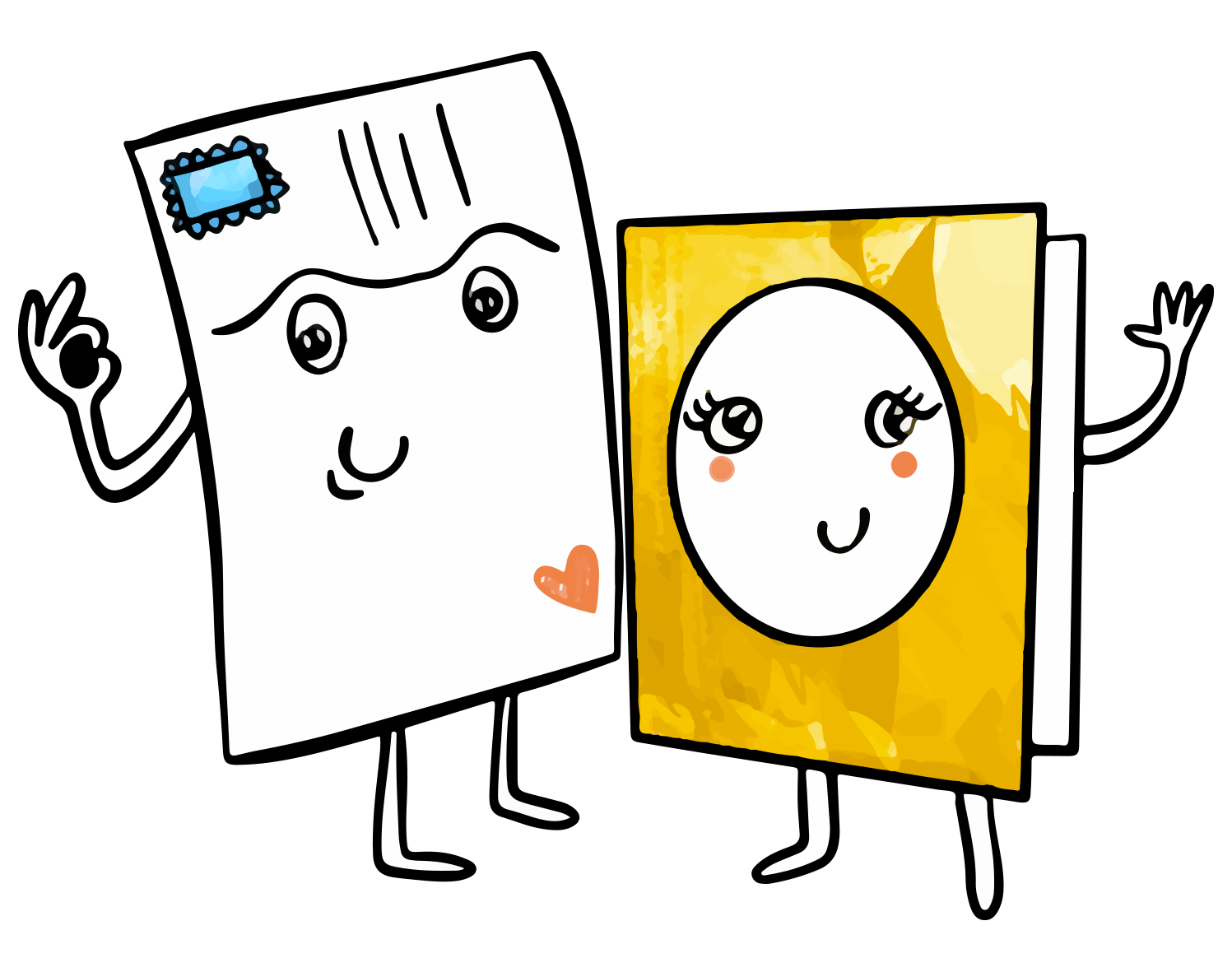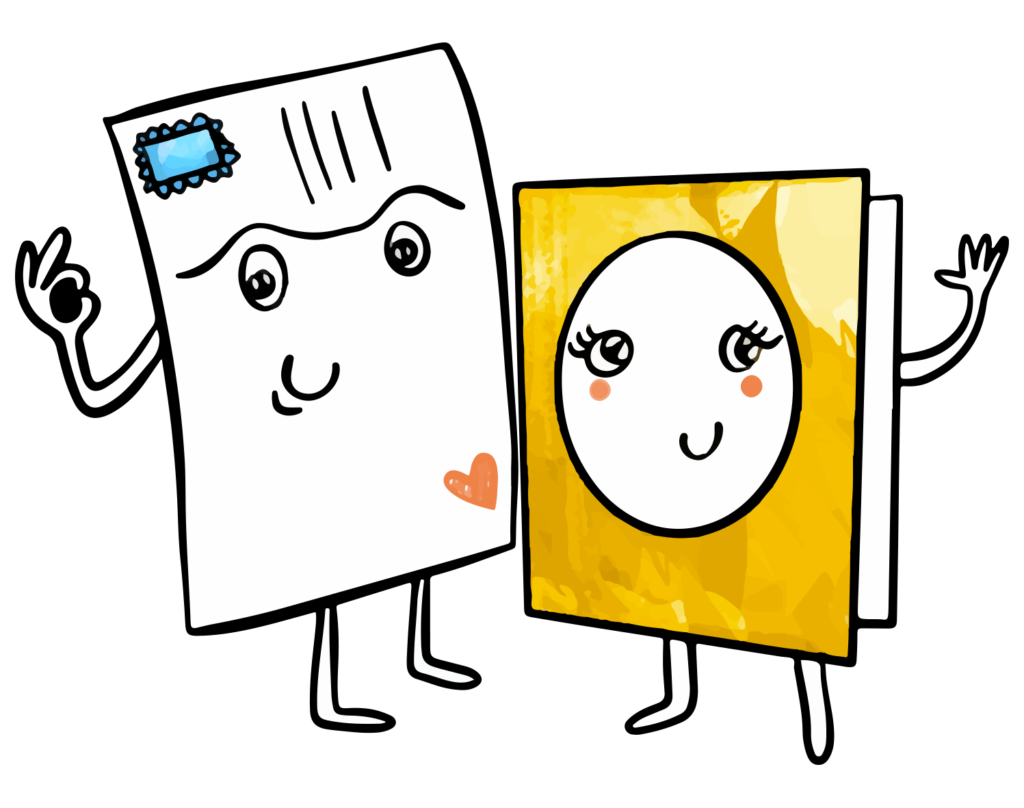 Need help? Any questions? Our team answers you within 24 hours, 7 days a week
How to create a a greeting card with a humorous Happy New Year text?
Open the Fizzer app, and choose a greeting card design that will suit your humorous theme. Add your own photos to the card (get wild and insert a few funny/awkward photos of your friends and family, or of yourself) and write down a humorous Happy New Year text. If you don't feel inspired, simply copy/paste one of these 10 text ideas. Change its colour and its font. You're all set! Add one or several recipients and start the year the best way possible by making your loved ones happy and laugh with an original humorous greeting card.
Why send a Happy New Year card with a humorous text?
Because nothing is worth more than a loved ones' laughter, simply create a greeting card with a funny text. At the same time original and traditional, a greeting card is a good way to show your loved ones that you are thinking about them. It also gives you the opportunity to share good vibes around you and to start the year surrounded by a lot of love and positivity. 
Who to send a humorous text to?
Trust your guts! If you feel like you are comfortable with your friends, your colleagues or the people you know, go for it! Don't cross lines with your jokes though. But 99% of the time, a humorous greeting card will be welcomed with a big smile.