Because they've made this the best day of your life. ❤️
Postcard format (10x15 cm) or greeting card (14x14 cm)

Customizable as you like

Envelope included
Printed in France
I select a thank you card in accordance with my announcement.
I add the most beautiful wedding photos taken by the photographer
I send my wedding thank-you notes in just a few clicks.
How to send his wedding thanks with Fizzer?
Select the card of your choice
Choose your card format and select your favourite illustration: a design close to your announcement, boho, chic and elegant, flowery.
Add the most beautiful photos
Select the most beautiful photos taken by the photographer: ceremony at the town hall or church, group photos, photo of the bride and groom and finally memories of the evening!
Write a personalised message
Write the same message for everyone or customize it for different groups. One message for your witnesses, bridesmaids, restricted family, friends, etc. Personalise the font and your stamp.
Send them to your guests
Are your wedding thanks ready? Select your list of recipients, validate and it's done. You have a lot of people to add? Opt for the contact importation.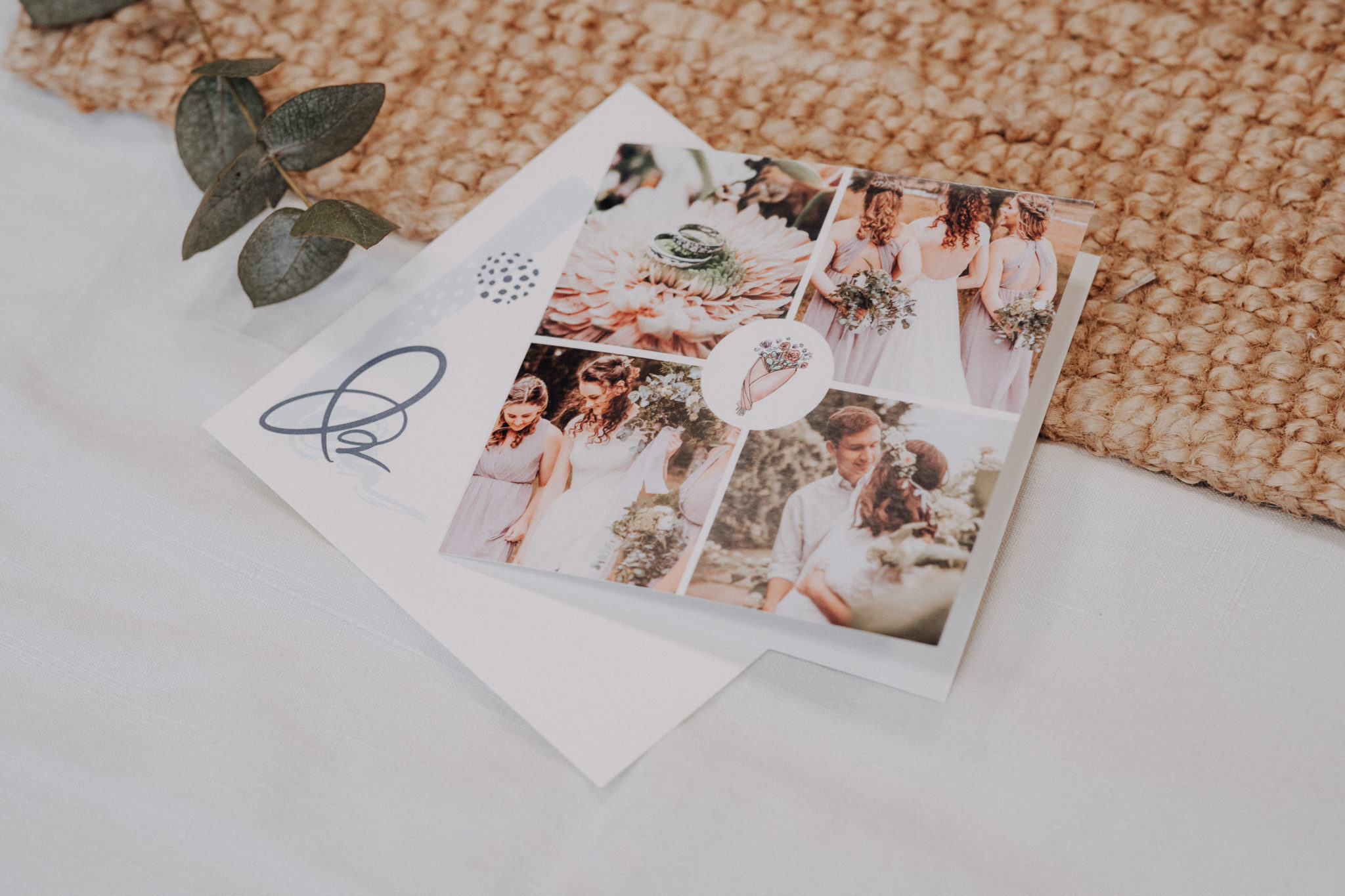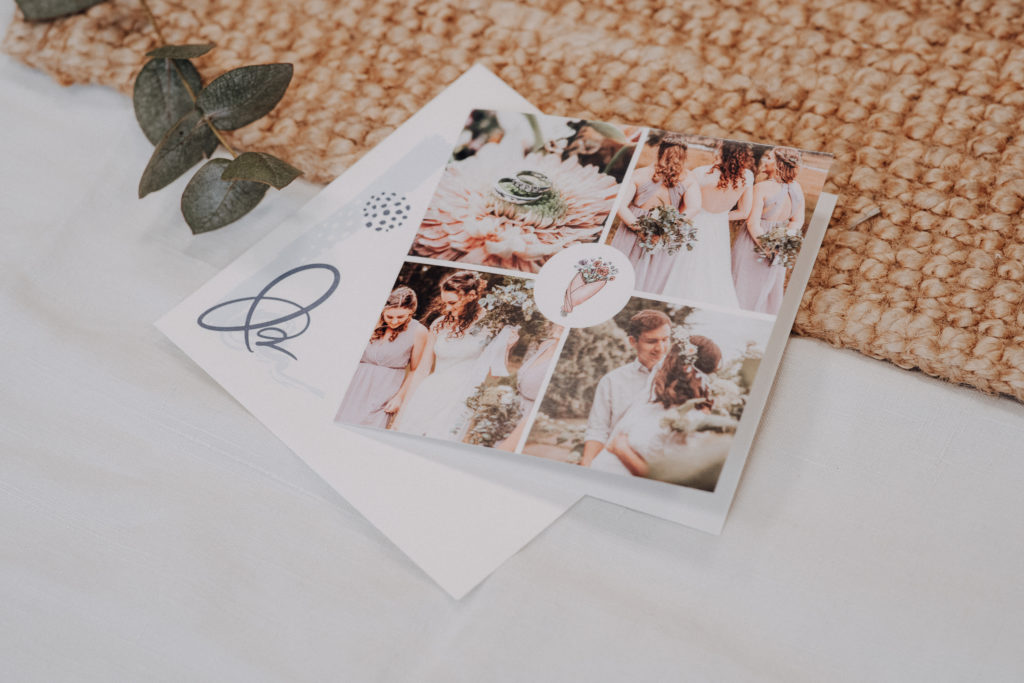 You have sent faire-part de mariage ? Opt for a wedding thank-you card in the same theme. Wreaths of flowers, refined design, vintage cars, floral motifs, you are sure to find the card that will remind you of the atmosphere of your wedding.
You're married, congratulations! On this beautiful day, you exchanged your wedding rings in front of your friends and family. 💍 These people witnessed the most beautiful day of your life. They supported you in the preparation, smiled at you before saying yes, some shed a few tears of joy. They all congratulated you and accompanied you until the end of the night to celebrate with you this incredible ceremony. So, to prove your gratitude, send them a beautiful wedding thank-you card personalised with photos of the event. 
3 tips to nail your thank you
👰 Create different cards for according to groups: witnesses, parents...
📷 Send your wedding thank-you cards after photo reception
🎁Thank them for their presence, smiles but also for their gifts.
Prêt à envoyer vos remerciements de mariage ?
When you create a postcard, your order is processed within 24 working hours. After that, La Poste's delivery times apply:
For France and Europe: 2 to 6 working days
For the USA, Canada and Australia: 4 to 12 working days
Other destinations: 1 to 3 weeks
Postcard size: 10×15 cm & Event card: 14x14 cm
Postcard format: recto/verso, greeting card: 4 pages
Postcard paper 330g - Event card paper 280g
Envelope : included
Shipping costs: included worldwide
All our cards are made in France
You survived the stress of the set piece that almost collapsed and the embarrassing anecdotal evidence from your witness. You have memories in your head and the wedding photographer has captured some wonderful moments. Now it's time to thank your guests. You have passed the Save the Date and Announcement stages, Fizzer now gives you 3 sample texts for your wedding thanks. ✏️
Follow these steps to write your wedding thanks: 
Use "we"

Thank the guests for their presence

Thank them for their smiles/support 

Thank them for their gifts (if any)

Speak about the best moments spent with them during the ceremony.

Speak about the couple's next steps (honeymoon for example)
"Forever in our memory"
Thanks to you, to your smiles, to these shared moments, our wedding will remain forever engraved in our memories. Thank you from the bottom of my heart,
Chloe and Alexander Williams
"You've made this event unforgettable."
Our union is a moment that we wanted to share with our loved ones. Your presence, your smiles and your attentions made this event unforgettable. Thank you for everything, Molly and David Brueck
"1000 thanks!"
July 7th changed our lives. We are happy to have lived this day by your side and we thank you from the bottom of our hearts for the enthusiasm you reserved for it. A thousand thanks! Clara and Jared Anderson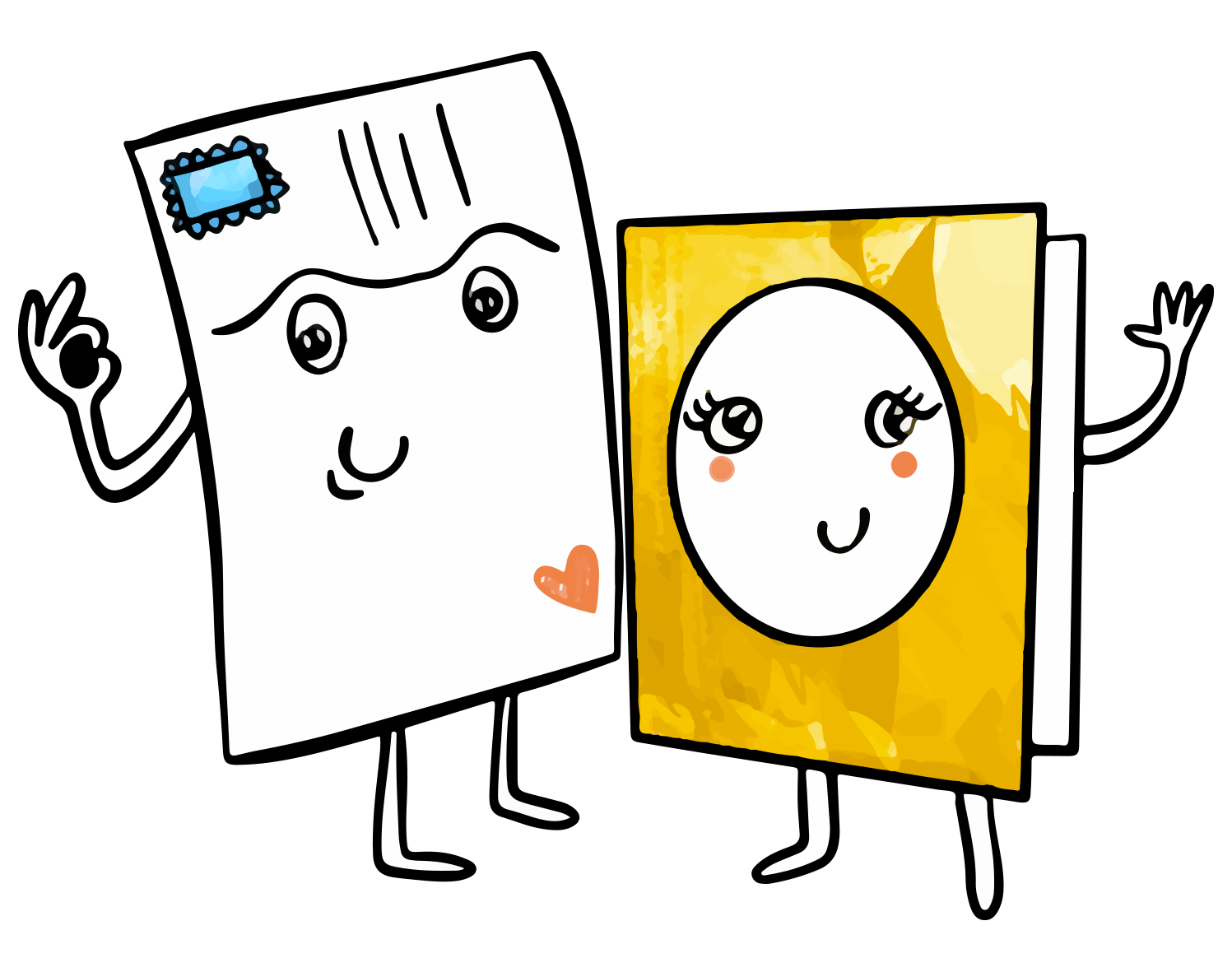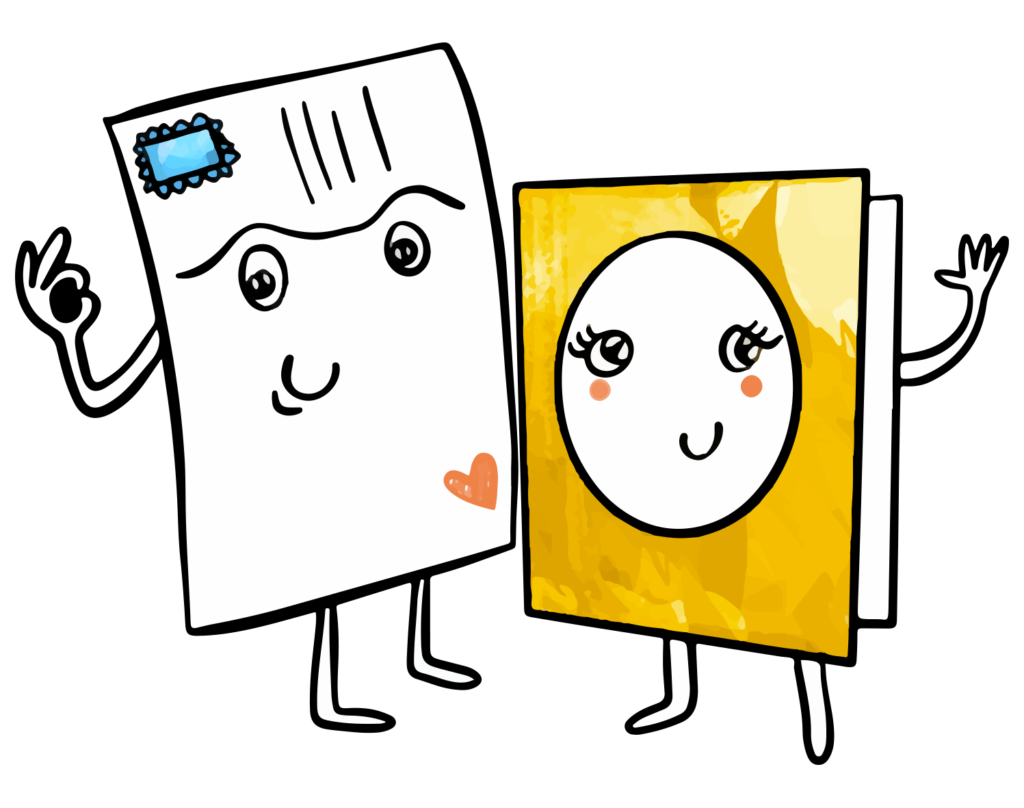 Need help? Any questions? Our team answers you within 24 hours, 7 days a week
Now you have all the keys to make perfect thank you cards and remember the best moments of your wedding. Tears of joy guaranteed for your husband or wife and big smiles on the faces of your guests!
When to send your wedding thank you cards?
There's not really a rule about sending your wedding thank you cards. In general, they tend to be sent within a month after the wedding, after you received all the photos. 
How to personalise your thank you cards?
You can either send the same card to all your guests, or send one personalised card for each type of guest. Indeed, if you feel inspired, why not create a card especially for your witnesses, bridesmaids, your restricted family (parents, brothers and sisters), friends, extended family, colleagues and service providers (caterers, musicians etc.)?
Thanks to Fizzer, personalise your wedding thanks with your own photos! It's still better than a card with an ordinary illustration, isn't it?
Choose from our application a card model you like. Then add between one and nine photos. These can be: a portrait of the two of you, group photos with all the guests in full, photos of smaller groups, photos of the best moments of the wedding... For example, the bouquet throwing or that hilarious moment with your (very?) tipsy witnesses. Finally, personalise the front of your card with text such as the date of the event or your first names.
To express your gratitude, only a few lines are enough, but above all write with sincerity. Thank your loved ones for their presence because, yes, they have dedicated a weekend to you. Thank them for their small attentions and gifts because they surely gave you a little something to start your life as a newlywed. Finally, don't forget to thank them for their smiles because they helped you to live this moment to the fullest.