Send your most beautiful moments by postcard with Fizzer
Send a card from anywhere in the world
Stay in touch with friends & familly
Surprise your loved ones with a personalised card
Make someone you love happy with your first postcard!
How to send a postcard with Fizzer?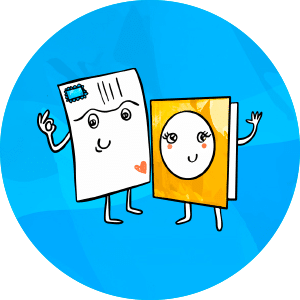 Create and personalise your card
Choose a card among many models designed by our illustrators, add your favourite photos and personalise it with texts and stickers.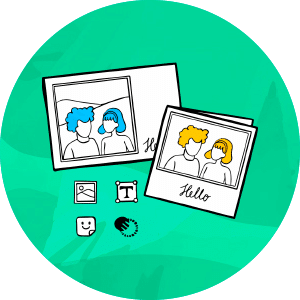 Write a personalised message
Select a postcard back with or without an address, write your message and personalise it with many fonts and colours. Personalise your stamp and sign with your fingertips.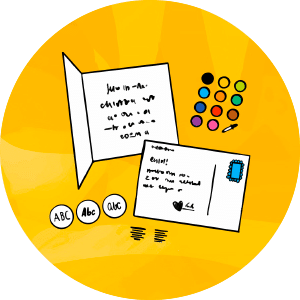 Add one or more recipients
Your personalised postcard can be sent to several recipients at the same time. To save time, add your contacts in advance by creating your address book.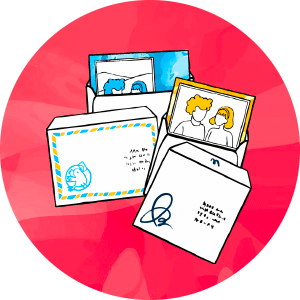 Confirm your card and surprise your loved ones
Your postcard is sent in an envelope anywhere in the world. The rate remains the same regardless of the destination.
Need help? Any questions? Our team answers you within 24 hours, 7 days a week
Ready to post your first postcard?
What Fizzer users think of our postcards

Thank you very much for this app! It allowed me to send pictures of my trip to South America to my grandparents who don't have the Internet 😉.
Marine

It seems that we can send a smile so here it is 😃 because we have been on the move for 5 months and that Fizzer's postcards allow us to share what we live with our families and friends, thank you!
Coralie

I love your application, so thank you. It is easy to use and very practical when I go on holiday. I installed it on my 13-year-old daughter's phone and she uses it for holidays and birthdays.
Stéphane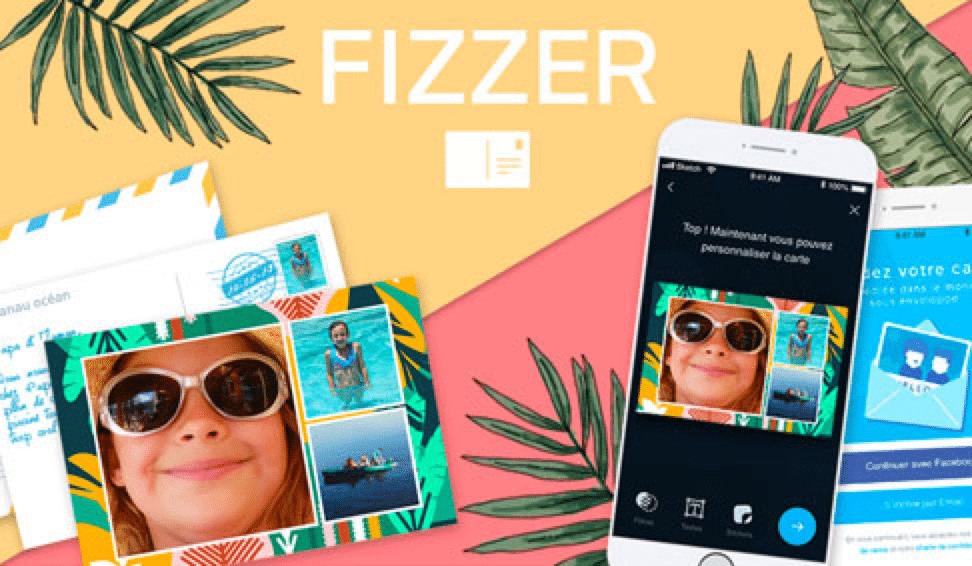 A desire to please your loved ones or simply to give them news? Immortalize and send your most beautiful moments by creating a postcard personalised with your own photos
The Fizzer application, available on computer, tablet, and mobile, allows you to fully customize your postcards for any occasion. Choose a card theme among the huge collection designed by our illustrators, add your own photos from your computer, tablet or smartphone, write your text, customize your stamp, add your recipients and you're done! Your loved ones will be surprised to discover a postcard wrapped in an envelope in their mailbox
There are as many postcards as there are occasions to celebrate: your family holidays or between friends and your travels in Europe or all over the world! Make people that you cherish happy by wishing them a happy birthday by postcard or invite them to yours. The personalized postcard is also an original way to announce good news. A birth to celebrate? A wedding coming up? A move to be announced? Every opportunity is good to thank, congratulate, surprise and share the moments that matter the most in your life.
Manufactured within 24 hours