Wishes of happiness for a wedding
Postcard format (10x15 cm) or greeting card format (14x14 cm)

Customizable at will

Envelope included

Printed in France
How to send your photos by card with Fizzer?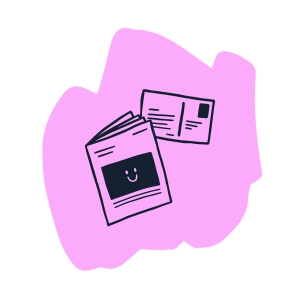 Choose your best photos
Capture beautiful moments, choose a template and personalize your postcard with your own photos. All occasions are good: trips, birthdays, weddings etc. Add your message to your card
Once your photos are added, color your text and select the font of your choice. Personalize your stamp with a photo and sign with your fingertip!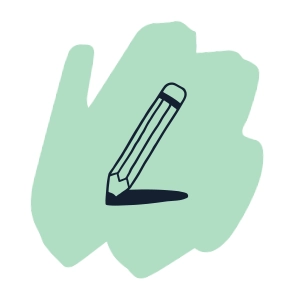 Select one or more recipients
Sending a postcard with Fizzer means having the opportunity to please the whole family! Add your contacts to your address book and select one or more recipients for the same card.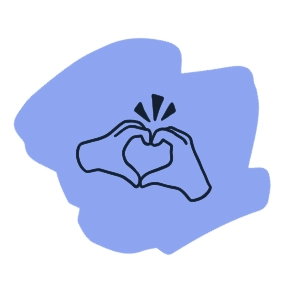 Make people happy with a card in your image
Your postcard is stamped and sent in an envelope to protect your words and photos. Thus, your loved ones discover a real postcard in their mailbox, worthy of being displayed on the fridge!
15 text ideas to congratulate newlyweds
Some moments have a taste of eternity. This is particularly the case of weddings. Lately, loved ones of yours said "yes" to each other? Be sure to congratulate them on their union! Before your moved eyes, they promised each other eternal love and unwavering support. Greet their commitment in a creative way, and celebrate their love with an inspired congratulatory message. And if you don't have Jacques Brel's pen, Fizzer has you covered! Draw inspiration from our selection of wedding wishes. Romantic congratulatory texts, classic or original wedding vows... There's something for everyone! 
Romantic Wishes of Happiness
"All the happiness in the world"
My dear Alice, 
One fine day, without thinking about it, without even trying, you fell on your soul mate. Someone who understands you, who makes you laugh every day. I am honored to have been able to attend your union, and wish you all the happiness in the world."
"What a beautiful wedding ceremony"
All our wishes of happiness to the most beautiful bride and groom! The ceremony was sublime, the two lovers resplendent, and the cake… Mamma Mia! For the future, we wish you to love each other with all your heart, and to experience both eternal bliss. 
"Be for the other an ever more beautiful world"
With this lovely card, I would like to introduce to you, my very dear friends, my sincere congratulations for your marriage. I wish you an ocean of love and tenderness. Finally, I let the sweet words of Jean de la Fontaine speak for me: 
"Be to each other a world always beautiful, always diverse, always new; Take the place of everything, count the rest for nothing."
"A very beautiful life for two"
Long live the newlyweds! I am very moved to learn of your union. You celebrated your love and promised to love each other unconditionally. What a great commitment! I wish you a very good life together. Remember that there is nothing more precious than your love. 
"May your daily life be sweet"
I wish you, for this new life together, a lot of tenderness, love and surprises. May your daily life be sweet, as beautiful as a child's laughter, as eternal as a song by Joe Dassin or Elvis Presley.
Ready to write inspirational wishes?
Classic wishes of happiness
"May life together strengthen you"
And long live the bride and groom! I am very happy for you my dear Augustin and wish you the best and lots of love. May life together strengthen you and bring you its share of small pleasures.
"Joy and happiness on the road of love"
To my favorite couple,
I wish you much success in this beautiful and great adventure that is beginning for you. All my wishes for success, joy and happiness on the road to love. May life be good to you! 
Original wedding vows

"Celebrate your love every day"
love each other with tender love
Enjoy the simple things
And celebrate every day
Your ultimate luck
That of being found
On a beautiful summer night
"A crazy bet on the future"
Congratulations on your wedding! You have just made a crazy bet on the future, but the heart has its reasons that reason ignores, doesn't it? When I look at you, my very dear friends, I do not doubt for a second that your decision was the right one. You have something rare and precious, take care of it! All my best wishes ! 
"Welcome to the family !"
Dear newlyweds, 
It's hard to get away from the boat and gnangnan wishes, but I really wish you all the happiness in the world. I can't wait to see the photos of your honeymoon, and all those that will come after! Long story short, welcome to the Thomas family! And Anouk, I love you. Lots of love. 
I send wishes of marriage happiness
Wishes of happiness from the witnesses
"All my best wishes"
My dear favorite newlyweds,
It is with great emotion that I write this little card. I would like, once again, to send you all my best wishes for the future. Thank you also for the trust you placed in me: I loved being your wedding witness, and I'm only waiting for one thing: to be able to testify to your pure love for the rest of my life. 
"Long live your romance!"
My dear friends,
What emotions went through me during your beautiful ceremony! I had the chance to witness the birth of your love. I was able to admire you, sometimes even envy you. Today, I don't need to believe in the existence of great love: I know it exists, when I look at you. Long live your romance! 
"What a great adventure awaits you!"
Congratulations, once again, on your marriage! After this moving ceremony, I would like to celebrate once again your commitment, and the great adventure you are embarking on together. I can't imagine anyone better prepared for this beautiful trip. 
Wishes of happiness from parents
"A beautiful life, full of laughter"
The wonderful Henri Salvador once said: "It's not so much the marriage that's wonderful. It is after !" and we agree with him! We wish you both a good life, full of laughter, complicity, sweetness… We are so happy and lucky to have been able to attend the celebration of your love, and wish you the best for the coming years. 
"I'm so proud of how far we've come"
My dear son, 
Your beautiful wedding ceremony filled my heart with joy. I'm so proud of how far you've come. We can read the love in your mutual looks. I wish you to take care of it, and to cherish the other as on the first day. I strongly embrace you.
When you create a postcard, your order is processed within 24 business hours. Then, it is the delays of La Poste that apply:
France and Europe: 2 to 6 days
USA, Canada and Australia: 4 to 12 days
Other destinations: 1 to 3 weeks
Dimensions carte postale : 10×15 cm & Carte ouvrable : 14x14 cm
Postcard format: front/back, event card: 4 pages
Postcard paper 330g - Event card paper 280g
Envelope: included
Shipping costs: included worldwide
All our cards are made in France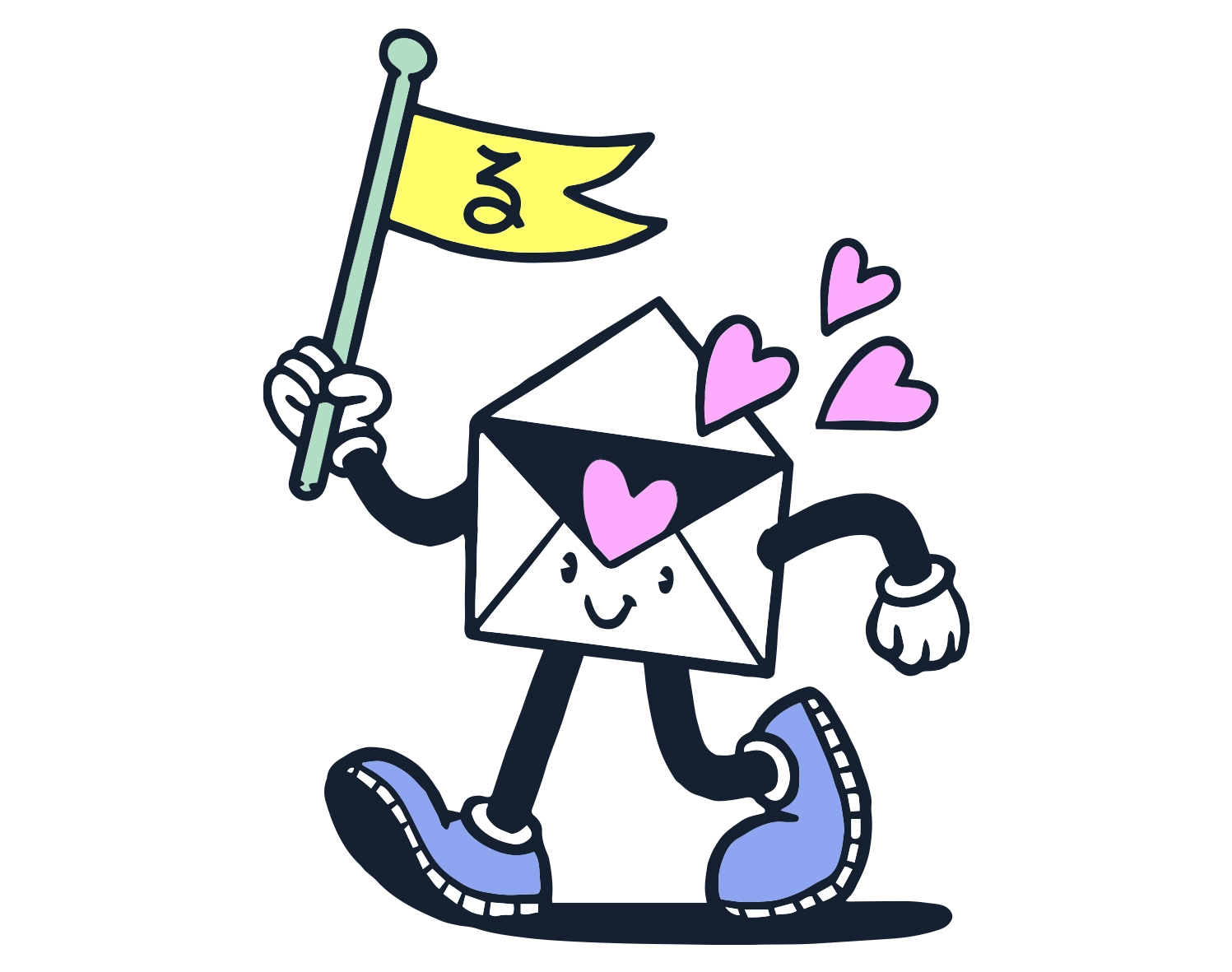 Need help ? A question ? The Fizzer team responds to you within 24 hours, even on Sundays!
After a memorable ceremony, would you like to celebrate the wedding of a loved one in an original way? Greet this beautiful union once again with a pretty wedding congratulations card ! 
Why send a text of wishes of happiness for a wedding?
Celebrating love (and a commitment as strong as marriage) is always a good idea! With a pretty card that celebrates their love, you will also allow your loved ones to keep smiling, especially during the little blues that can occur after the ceremony or on returning from the wedding. Send one beautiful wedding text is therefore a way of telling the newlyweds that we are thinking of them, thanks to attentive words and words.
How to present your wedding congratulations in an original way?
In minutes, you can create a unique wedding congratulations card. Browse through our collection of cards and choose the model you like. Then add the most beautiful photos of the bride and groom (don't hesitate to include the photos you took during the ceremony!). Write some nice heartfelt wishes, sign, add the address of the recipients, and that's it. Our teams then take care of printing, putting in an envelope, franking and sending your pretty surprises, within 24 working hours.
What wedding message to send?
It depends on you, but also on the newlyweds you are talking to. Would they prefer a classic text, a humorous text or a more solemn text? Whatever wedding message would suit them best, you can choose from all the texts we have written to help you.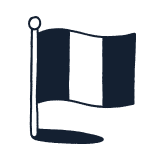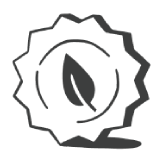 Imprim'vert certified paper