A personalised invitation for his Bar Mitzvah 🕍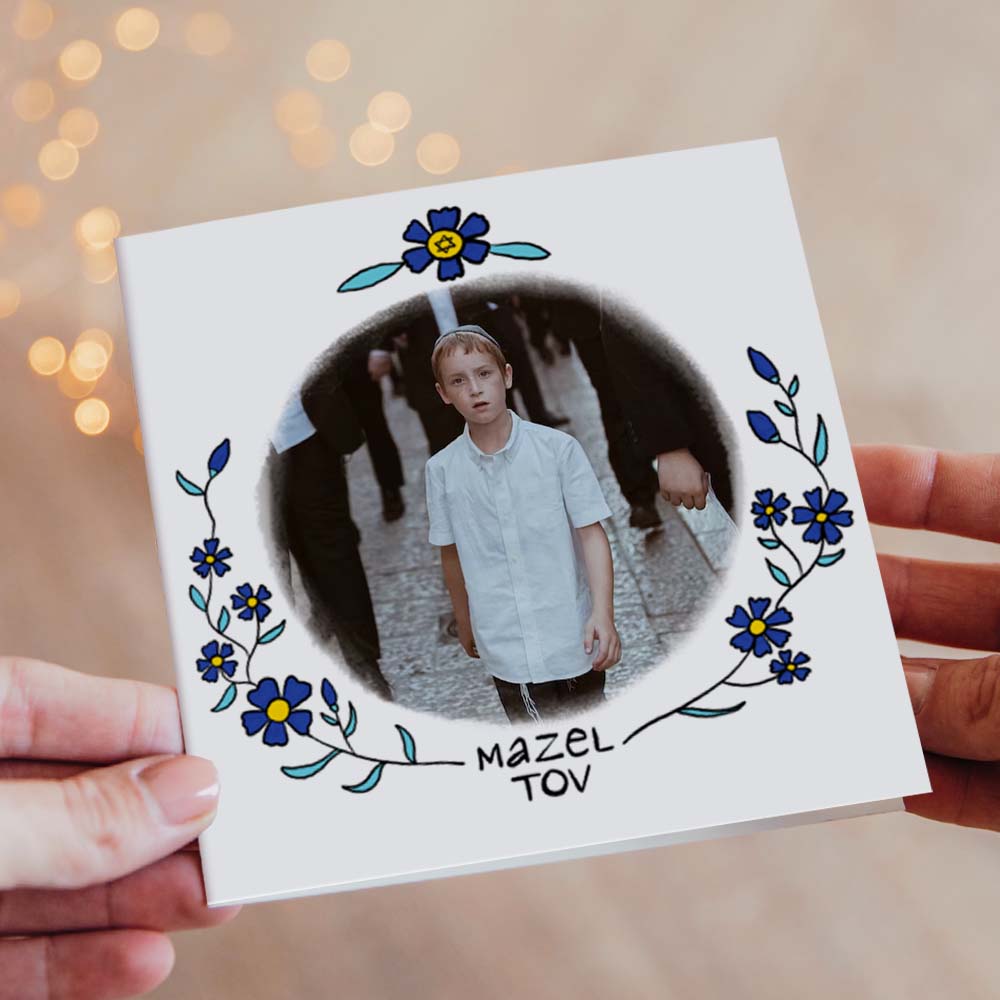 Say Hi to your loved ones
Size: 14x14cm
Customizable as you like
Envelope included
Printed in France
How to create a Bar Mitzvah announcement with Fizzer?
Select the announcement of your choice
Choose a postcard or announcement format and select an illustration that suits your desires: a clean design, a chandelier... 
Add your most beautiful pictures
It's his or her day! Decorate your card with a portrait of your child, after all, it is an important day for him or her. 
Write a personalised message
Write a message on the application or choose to have a set of cards delivered to your home so you can write your Bar Mitzvah cards by hand.
Send it to your guests
Is your Bar Mitzvah announcement ready? Select your recipients, validate and it's sent! Fizzer takes over: enveloping, postage and dispatch. Your card is sent within 24 working hours.
Ready to celebrate this sacred day? 🕊
In honor of his religious majority
Your boy turned 13, your daughter turned 12? They have reached their religious majority! You can now organize a nice ceremony because your children have become Bar and Bat Mitzvah or "son of the Mistva" and "daughter of the mitsvot", the commandments that God addresses to the Jewish people. Organizing a party is not mandatory, but if you wish, surround yourself with family and friends! Fizzer explains how to invite them with a personalised invitation.
3 tips for writing your announcement
📍 Mention important information: meeting place, date, time
💌 Personalise your card with a photo of your children
🗓 Ask for an RSVP, with a deadline
What's a Bar or Bat Mitzvah like?
The religious ceremony is prepared well in advance since it requires religious knowledge. The child should know the biblical history, the values and principles of Judaism, speak Hebrew, learn the liturgy. At the service on Monday or Thursday morning, the child will wear the tefilin for the first time. On Friday evening, the child or his mother will light the Shabbat candles. He will accompany the rabbi and make the blessing on the wine and bread. (kiddush and motsi). On the day of the Bar Mitzvah, the child will lead part or all of the prayers alongside the rabbi, read the Torah, and close the ceremony with a commentary on the week's parashah. 

Then, feel free to organize the party how you want! However, small or large committee, you will have to find a place, at home or in an exceptional place. You can also call upon a kosher caterer, prepare a good playlist and above all: your child's speech! Help him to write a message that will touch your guests and above all, remember to quote an extract from the Torah.
Want to create your Bar Mitzvah announcements?
When you create a postcard, your order is processed within 24 working hours. After that, La Poste's delivery times apply:
For France and Europe: 2 to 6 working days
For the USA, Canada and Australia: 4 to 12 working days
Other destinations: 1 to 3 weeks
Size: 14×14cm
Format: greeting card, recto/verso
Paper 280g
Envelope : included
Shipping costs: included worldwide
All our cards are made in France
3 text ideas for your Bar Mitzvah cards
Religious ceremony
Mr. and Mrs. [Last name] are pleased to announce the Bar Mitzvah of their son [First name]. We invite you to the religious ceremony on Wednesday, March 8, 2020 at 9:30 am at the Synagogue of Nantes, 5 Impasse Copernicus.
Tefilines for the first time
We have the immense pleasure to invite you to the Bar Mitzvah of our son David who will be wearing tephilines for the first time. We look forward to seeing you on Friday, June 3, 2020, at 8:30 a.m. in the Chasseloup-Laubat synagogue, 14 Rue Chasseloup Laubat 75015 Paris.
Love from his parents
With all the love of his parents Alice and Robin, with the tenderness of his sisters Laura and Manel, Abel will be happy that you will attend the putting on of the tephilines on the occasion of his Bar Mitzvah on Sunday 20th June 2020. The ceremony will be followed by a Brunch.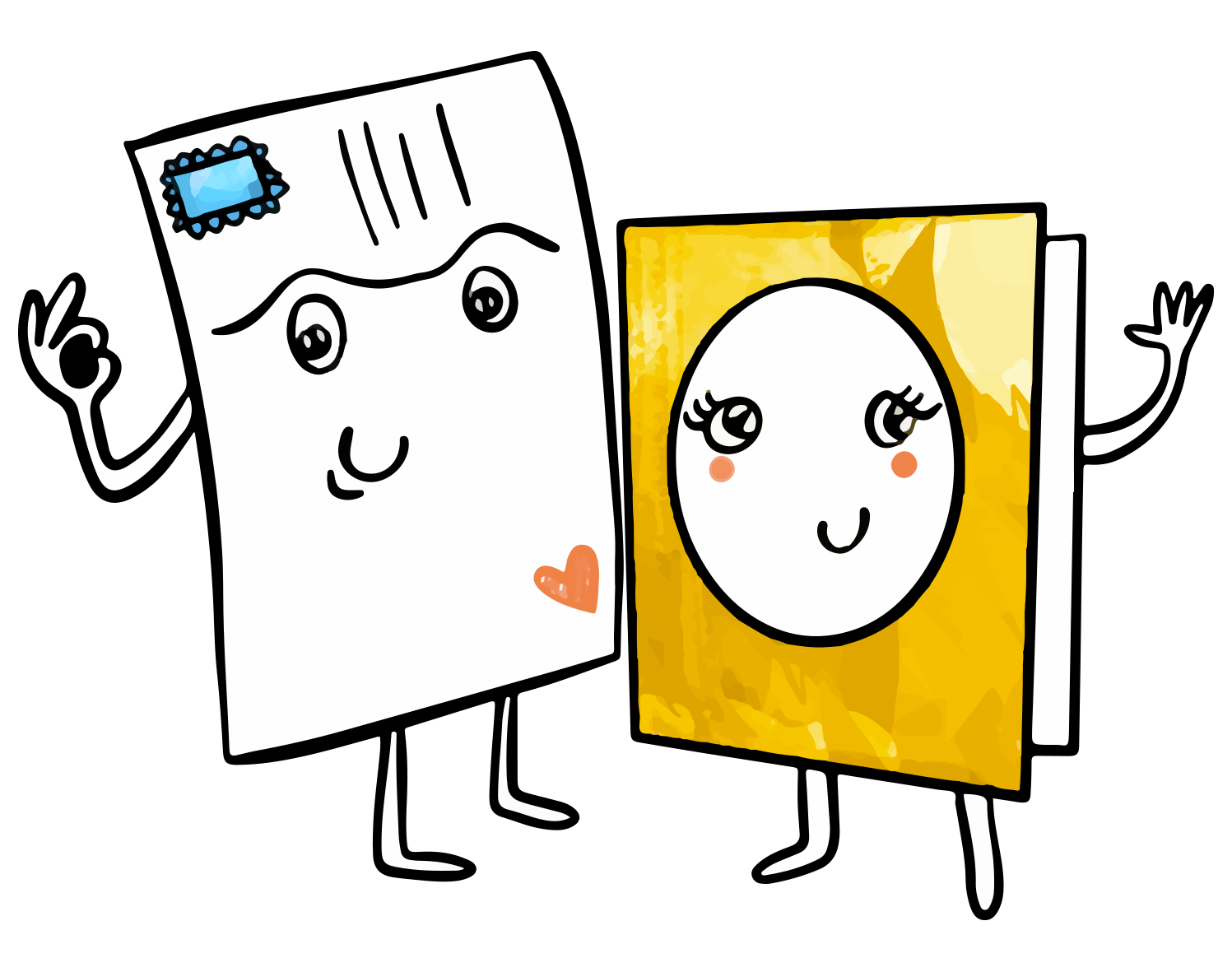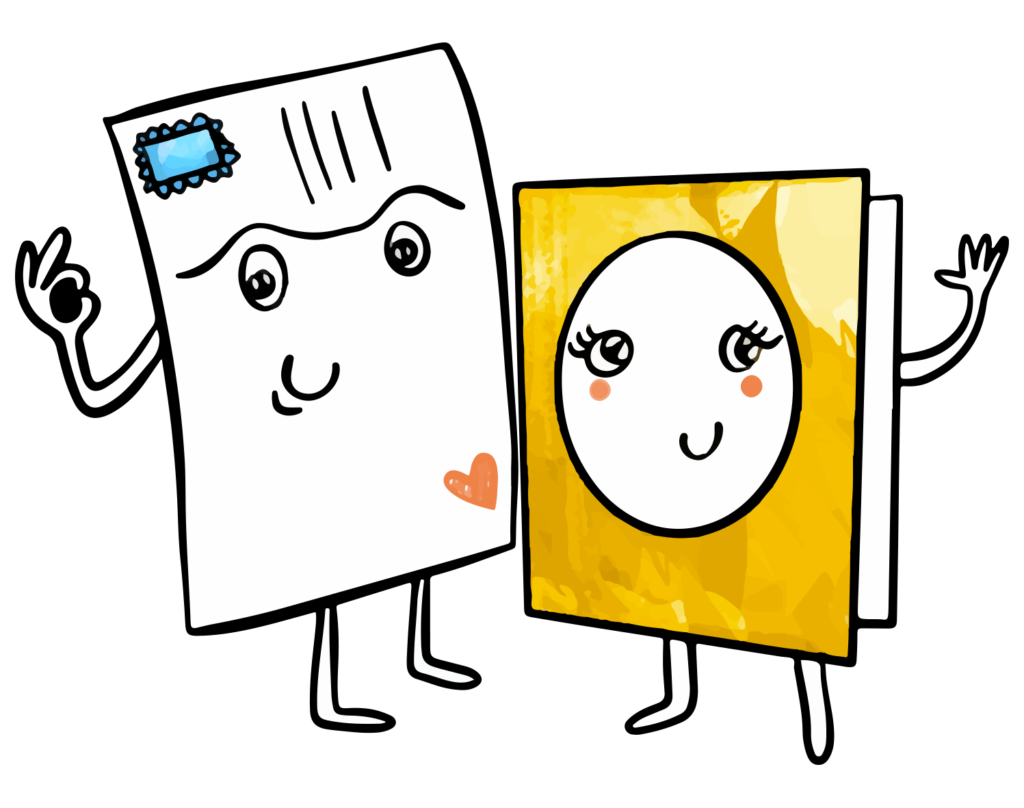 Need help? Any questions? Our team answers you within 24 hours, 7 days a week
Thanks to Fizzer, transform your memories and important moments into personalised postcards and invitations. Whether you're going on a trip or passing an important milestone for you, find a card and an illustration for every occasion. To get started, simply create your account. More than 1,000 hand-crafted illustrations are waiting for you on the application. 
What themes can we discover on Fizzer?
On Fizzer, you will find a whole collection dedicated to religious events such as Bar Mitzvahs, Baptisms, Civil and Religious Communions and weddings. You will also find pretty cards for births, invitations, birthday and holiday cards. 
How to create a personalised Bar Mitzvah announcement?
Follow the guide! You already know the day of his or her 12th or 13th birthday! So, when your preparations are complete, send a Bar or Bat Mitzvah announcement to your guests. Indicate the date, time and place of the event. This will also be an opportunity to ask for a definitive response to the invitation. To do this, go to the application, select your favourite design and customize your card, add text and you're done. Your recipients will receive your invitation in a few days in an envelope.