Announce the arrival of baby with a personalised card 🐣
Personalize your cards with photos
Send a card from anywhere in the world
Share your most beautiful messages with your loved ones
How to create a birth announcement with Fizzer?
Select the card of your choice
Choose the postcard or event card format and select your favourite design: pastel colours, animals, fragments of nature, you are sure to find the illustration that suits baby.
Add your most beautiful pictures
Imagine the wonder of your loved ones when they see your baby's face for the first time. Choose your most beautiful portraits: photos of baby alone, photos of the parents, both together, treat yourself!
Write a personalised message
Write the same birth announcement for everyone or opt for a personalised birth announcement for each group: the baby's grandparents, great-grandparents, aunts and uncles, friends and colleagues. Personalise your text with colour, personalise your stamp and sign with your fingertip. 
Surprise your loved ones!
Is your birth announcement ready? Select one or more recipients, validate and you're done! Fizzer takes care of the rest: putting it in an envelope, franking and dispatching. Your loved ones will then have the surprise of discovering this new member of the family thanks to a pretty card.
The family has recently expanded thanks to an adorable little girl. Congratulations! For you to announce the news, Fizzer has illustrated many birth announcements for women or mixed gender. So, we are waiting for you: flowery birth announcements, pastel colors, family illustrations, animals, hearts, in short, everything to announce the arrival of baby with softness and love.
Ready to announce the birth of your daughter?
His adorable smile radiates at home, he laughs at each of your cute little things, he giggles so much he is happy to be by your side, in short, your little boy has brought happiness to your family. To announce the news to your loved ones, opt for a mixed birth announcement or one specially illustrated for little boys: animals, hearts, toys, baby clothes, it's up to you to find your happiness.
Want to create your birth announcements?
Twins girl and boy at home? Would you like to choose a more neutral illustration for your birth announcement? Opt for a mixed design that will put everyone in agreement. On the menu: storks, nature, enlarged family illustrations, baby clothes, in short... tenderness. Everything you need to properly announce the birth of your newborn baby. 
Would you like to opt for a mixed gender card?
When you create a card, your order is processed within 24 working hours. After that, La Poste's delivery times apply:
For France and Europe: 2 to 6 working days
For the USA, Canada and Australia: 4 to 12 working days
Other destinations: 1 to 3 weeks
Postcard size: 10×15 cm & Event card: 14x14 cm
Postcard format: recto/verso, greeting card: 4 pages
Postcard paper 330g - Event card paper 280g
Envelope : included
Shipping costs: included worldwide
All our cards are made in France
Congratulations!
That's it, after months of waiting, your life as a couple has changed: you are parents! A cute little being was born and will soon call you mom or dad. At home, you have prepared for his arrival conscientiously. His nursery is nicely decorated, you have shopped the necessities: diapers, bottles, baby clothes. Now that everyone's back home, how about you break the news? Yes, your loved ones are eagerly awaiting to discover the name and face of the newest baby. Whether it's a girl, a boy or twins, find the birth announcement that fits to your needs. Surprise guaranteed when opening the mailbox.
3 tips for writing your announcement
💌 Write the recipient's address ass precisely as possible
📍Mention important information: first name, date and time of birth, height, weight, etc.
🗓Invite your loved ones to meet this little angel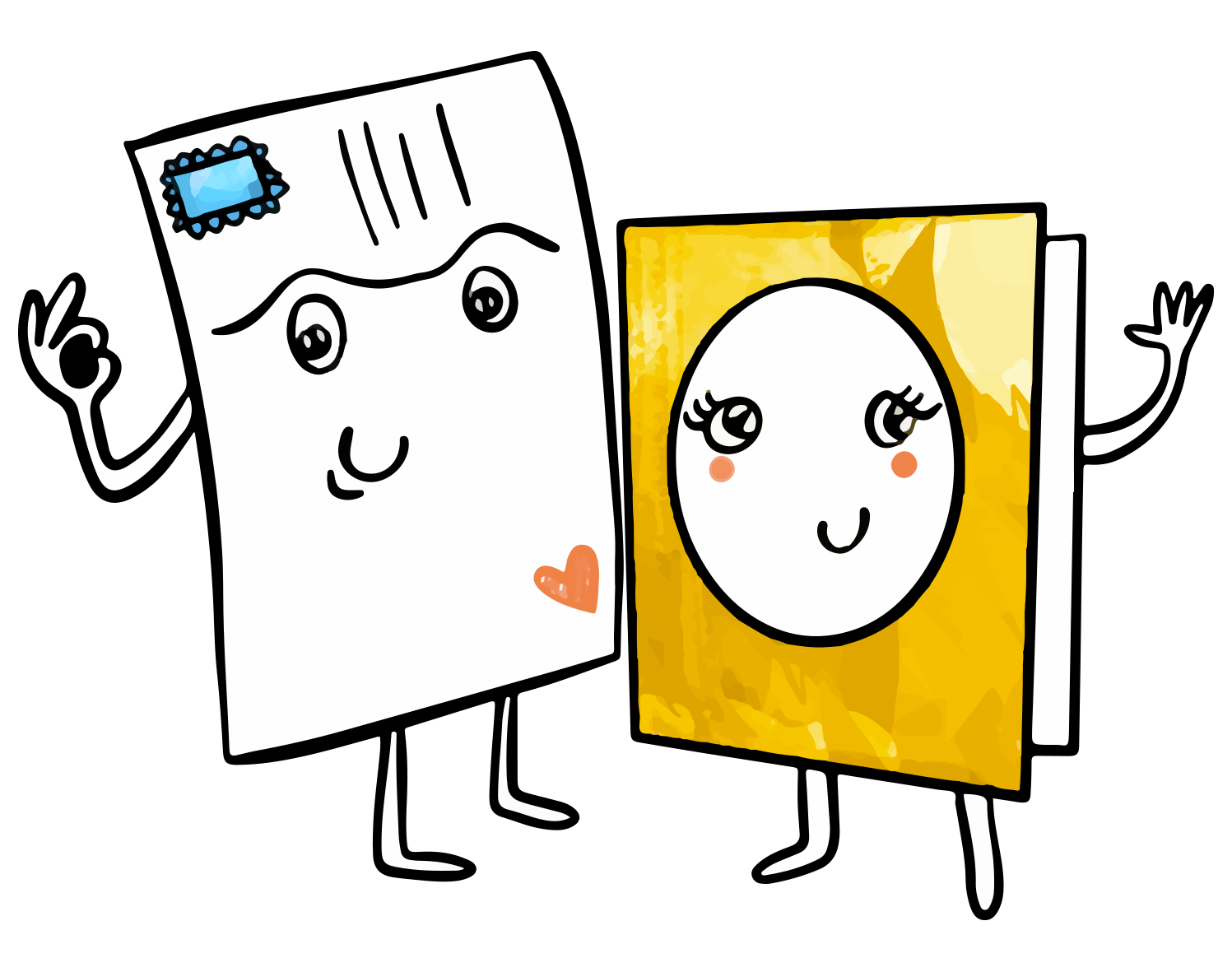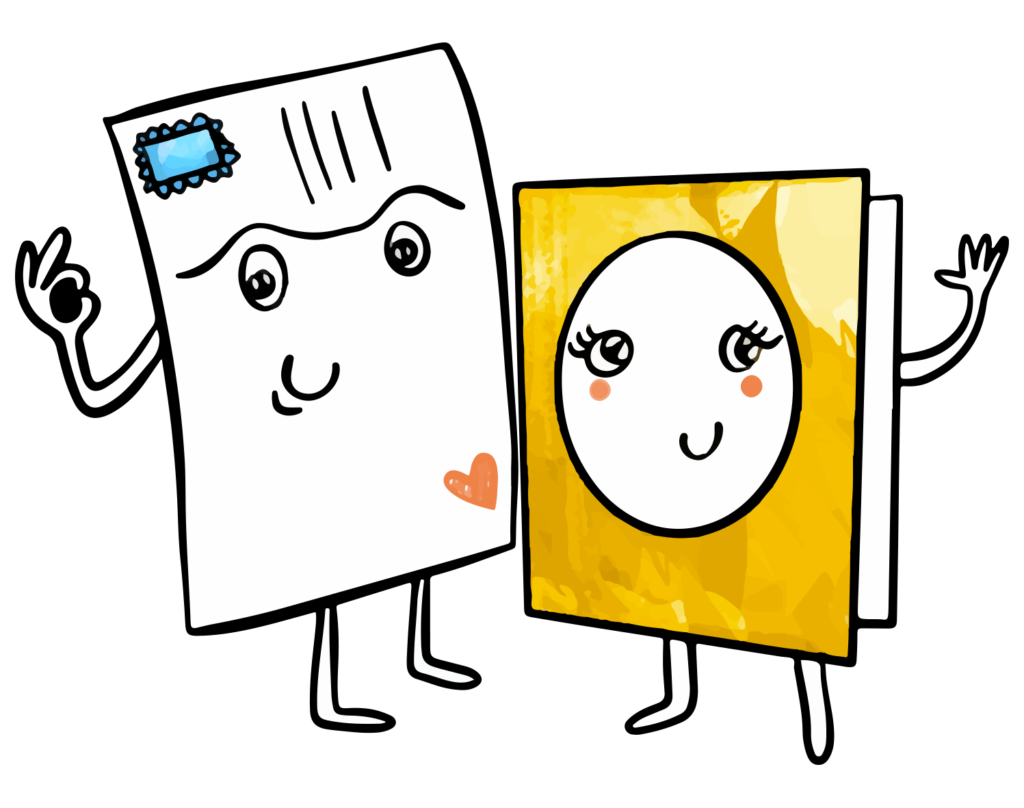 Need help? Any questions? Our team answers you within 24 hours, 7 days a week
Thanks to Fizzer, turn your most beautiful photos into personalised cards. Whether for your travels and holidays or the important moments of your life, send your personalised cards in a few clicks. Create your postcards and announcements, Fizzer takes care of the rest: printing, enveloping, postage and shipping. 
What themes are available on the application?
Fizzer is not limited to birth announcements. After this happy event, don't forget to thank your loved ones for their visit to the maternity ward, their support, their smiles and their birth gifts. Fizzer is also birthday cards, invitations for adults and children, wedding invitations, congratulations and much more!
How to create a personalised birth announcement?
Nothing could be simpler! We guide you in a few steps and a few clicks. First, log in to the Fizzer application and get credits. Choose the birth announcement that suits you: girl's announcement, boy's announcement, mixed announcement. Select the illustration you like the most (animals, flowers, love, family, etc.) and add photos of you and the baby. For a personalised touch, add your child's first name on the front. Write an original and humorous birth text, personalise your stamp and sign with your fingertip. Finally, creating an original birth announcement is above all creating an announcement that looks like you. You like humour, so write a funny text.