Postcard from the Pays de la Loire
Land of History and delicacies 🍷
A rich cultural, natural and gastronomic heritage
In the west of France, along the Atlantic Ocean and south of Brittany you will find the Pays de la Loire region. A traditionally rural land that has been able to make the most of its agricultural talents to reach its full potential. The Pays de la Loire region is famous for its soil, but also for its castles and lush landscapes of vegetation. A popular destination for tourists who will not fail to dazzle you. So share your enthusiasm by sending your friends and family a Pays de la Loire postcard! 
Send a postcard from the Pays de la Loire
Stay in touch with friends & familly
Surprise your loved ones with a personalised postcard
Ready to start your postcard from the Pays de la Loire?
Our postcards from the Pays de la Loire
Family activities, picturesque cities and villages, vineyards or bike rides? Every nook of the Pays de la Loire has its own speciality. Click on the destination of your choice to discover our collection! 👀
The island of Yeu
Welcome to l'île d'Yeu, a little bit of heaven on earth located in the Bay of Biscay, in the Vendée department. Lovers of quiet, protected nature and physical activities, you're in for a treat! Your stay promises to be filled with amazing discoveries, strolls and bike rides on the Côte Sauvage or downtime at the beach. An island you'll never want to leave! 
Nantes
It would be a shame to go all that way without checking out Nantes, the region's capital. But Nantes is much more than that, it's a city steeped in History where you learn as much as you have fun. No wonder it was elected "most pleasant city in Europe" by Time Magazine in 2004. Architectural heritage, half-timbered houses, the Château des ducs de Bretagne, cultural and artistic events and much more, are so many reasons to visit this beautiful city! 
Noirmoutier
Noirmoutier is another haven of rest in the Pays de la Loire. Located north of l'île d'Yeu, also in the Bay of Biscay, it is nicknamed "mimosa island" because its mild weather makes it possible for mimosas to grow in winter. In Noirmoutier, you'll find untouched nature, dunes, oak and pine forests, as well as a protected fauna, like on the butterfly island, the biggest butterfly tropical greenhouse in France. And that's without mentioning activities like bike riding, swimming, energy strolls and visits of the very typical salt marshes.
What to do in the Pays de la Loire? 3 activity ideas
Relive History in one of the majestic French châteaux
If the most famous Renaissance châteaux are located in the Loire Valley, the Pays de la Loire also have its share of little gems you'll want to visit. What about diving into this sumptuous period of History with the Montsoreau castle, built in the riverbed; the Saumur castle, that seems to have sprung from a fairy tale or the Brézé castle with its endless moat and tunnels. If you have children with you, don't miss the Puy du Fou, voted best theme park in the world.
Get an endorphin boost with water sports 
The Pays de la Loire is a land of History but also of nature. It's the perfect place to practice numerous water sports, especially as a family. Set out for a snorkelling outing in l'île d'Yeu, canoe around the marshes of Vendée, try your hand at sailing or even at the speedy sand yacht. Feeling more meditative than active? Bob around the Poitevin Marsh in a small boat and take in all the beauty of France's "Green Venice".
Spend an unusual afternoon at the Machines of the Isle of Nantes 
If Nantes used to be renowned mainly for its historical heritage, nowadays the city attracts visitors for another reason: the famous Machines of the Isle of Nantes. Located on the island in the very middle of the city, this exhibition and animation space is a real oddity that can't be labelled. Life-size half-sculpture, half-machine creations, whose star is the Big Elephant, will take you on one of the most atypical and playful rides of the country.
Start your creation with Fizzer
How can I send a postcard with Fizzer?
Choose a design that you like
Choose a postcard amongst numerous designs drawn by our illustrators. Watercolour landscapes, drawings of regional delicacies, minimalistic sceneries… they come in all shapes and styles!
Add your favourite pictures
Select the best pictures from your holiday: canoeing around, sipping at a fine wine or posing in front of a magnificent castle. Your best moments sent straight to your loved ones' inboxes!
Write a personalised message
Select a postcard back with or without address, write your message and personalise it with many fonts and colours. Customise your stamp and sign with your fingertip.
Send your creation to one or several recipients
Your card is ready? Time to make your loved ones happy! Send your creation to one or several recipients at the same time. To save time, create your address book by adding your contacts beforehand.
Say hello from the region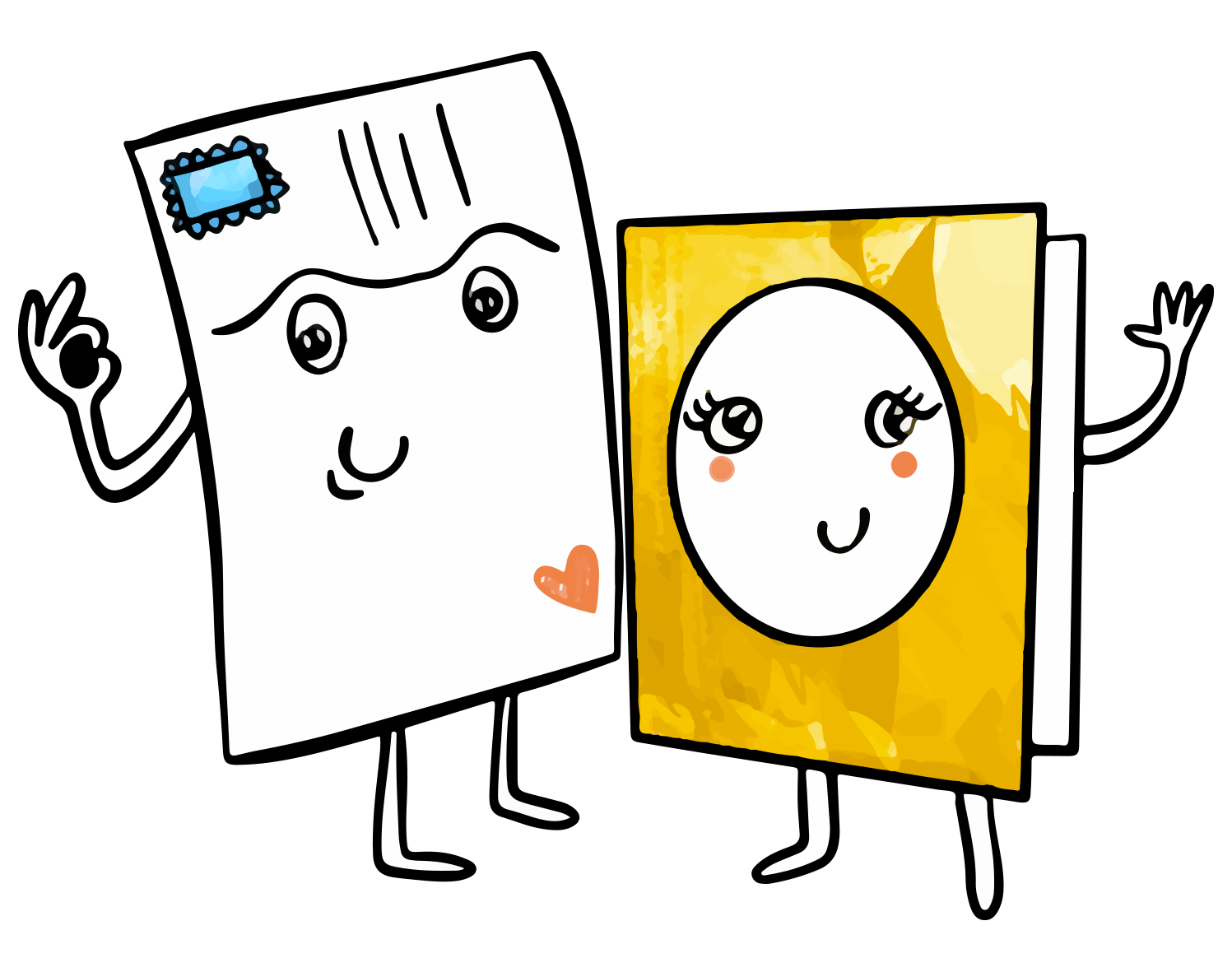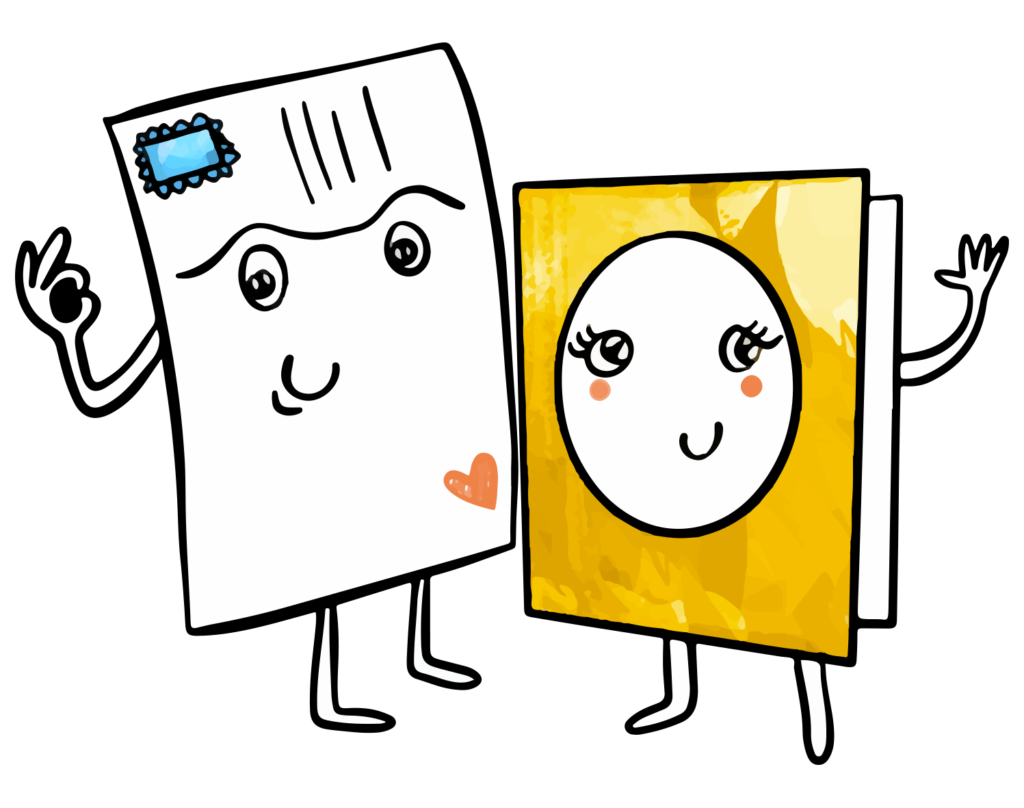 Need help? Any questions? Our team answers you within 24 hours, 7 days a week
Want to share your holiday in France with your close ones? Fizzer lets you create a postcard from France with your own pictures in just a few minutes. In order to do this, all you need is a phone, a tablet or a computer. You might also need a digital or reflex camera or simply your smartphone to take pictures.
How can I add my pictures to my postcard from the Pays de la Loire?
Easy-peasy! Open the Fizzer app, choose your favourite card among more than a thousand designs drawn by our illustrators and click on the photo inserts. Your computer or smartphone gallery will open : now choose the pictures you want to see on your card. Your front can contain from one up to six photos ; the more the merrier! Once your pictures have been uploaded, click on "confirm" to write your text. Here, personalise your stamp with your own picture. Once your card is done, choose your recipient(s) and Bob's your uncle!
Why create a card with Fizzer?
To share your best discoveries in France with your loved ones with a postcard that's really personal. No more tasteless photoshopping from places you haven't seen. Your Fizzer creation is basically your holidays exactly the way you've experienced it!
Are my pictures and message protected?
Once you confirm your card, we print it, frank it and send it in an envelope. This way, your words and pictures are shielded from view.