Let it snow, let it snow, let it snow!
What do ski, snowboard, snowshoes or even sledge fans all have in common? Why, the love of snow, of course! There's nothing like seeing it wrap the mountains in a thick white coat during winter sports season.
But holidays in the snow also mean giggles on the chairlift, mulled wine at the top of the pistes, endless raclettes, board games nights by the fireside, snowball fights, hilarious falls and all the other pleasures that make this environment unique.
This year, how about venturing off-piste in order to write your postcard? Share your best moments in the mountains with your loved ones with a personalised ski postcard . A souvenir from the cold, yet as heartwarming as can be! warm !
Send a lovely postcard from the mountains 

Stay in touch with friends & familly
Surprise your loved ones with a personalised postcard
Ready to start your ski postcard?
Our winter sports card collection
All your favourite winter sports moments are featured in our cards. The sunlit off-piste break, the delicious cinnamon mulled wine, the cosy ski outfits, your favourite riding gears and even whiteouts when all you can see is the tips of your skis. Click on the card of your choice to discover the rest of our collection!
3 tips to nail your ski card
Write the recipient's address as clearly as possible
Recount your best anecdotes on the slopes as well as in the chalet
Don't forget to ask the recipient how they are doing 
How to send a ski postcard with Fizzer?
Choose your card
Choose a ski postcard amongst numerous designs drawn by our illustrators. Watercolour mountain landscapes, drawings of funny skiers, minimalistic sceneries… winter sports at their finest! 
Add your favourite pictures
Select the best pictures from your ski holiday: swooshing down the slopes, enjoying a tartiflette or all wrapped up in your winter jumper? Your best moments sent straight to your loved ones' inboxes!
Write a personalised message
Select a postcard back with or without address, write your message and personalise it with many fonts and colours. Customise your stamp and sign with your fingertip.
Confirm your card and surprise your loved ones
Your card is ready? Time to make your loved ones happy! Send your creation to one or several recipients at the same time. To save time, create your address book by adding your contacts beforehand.
Say hello from the mountains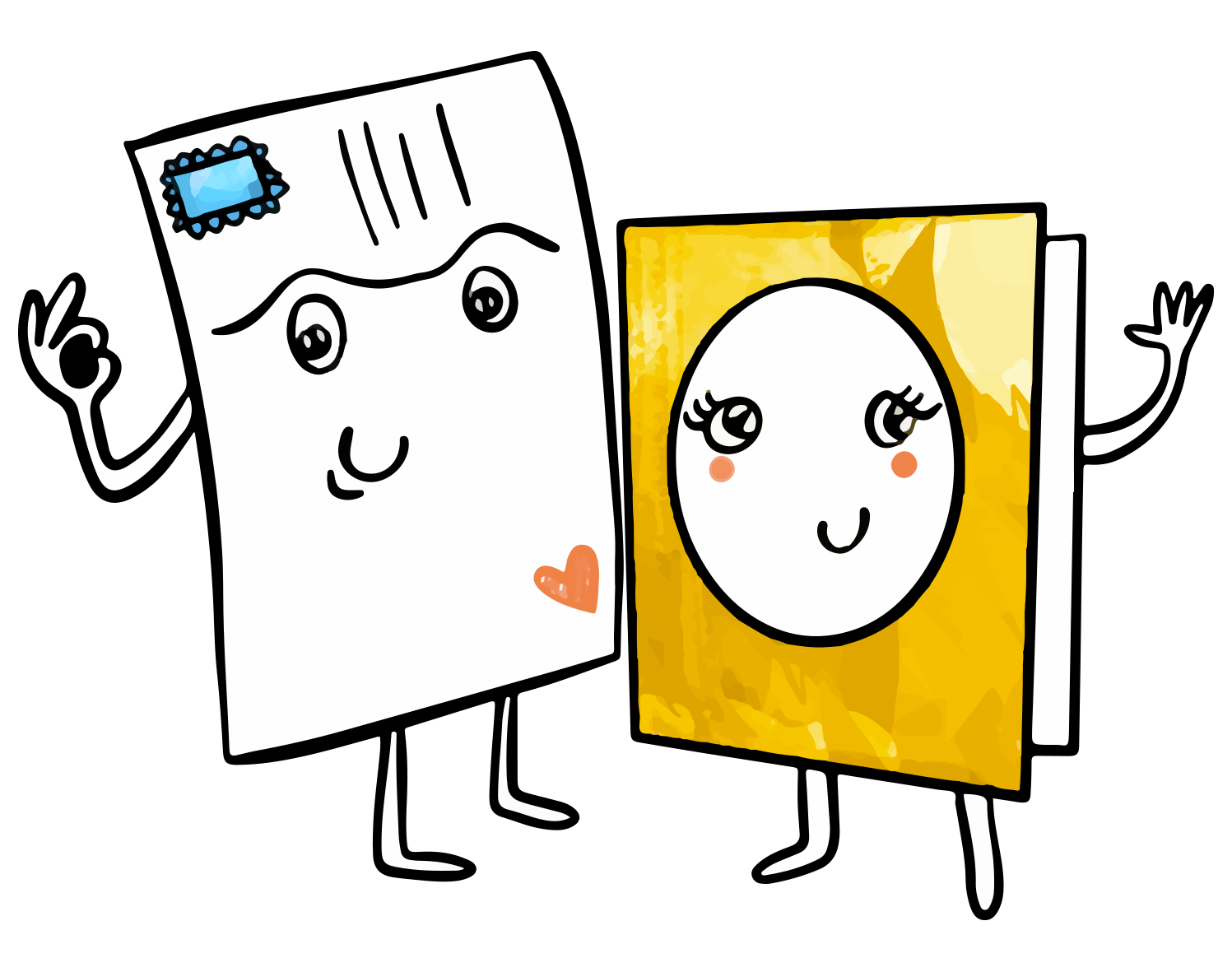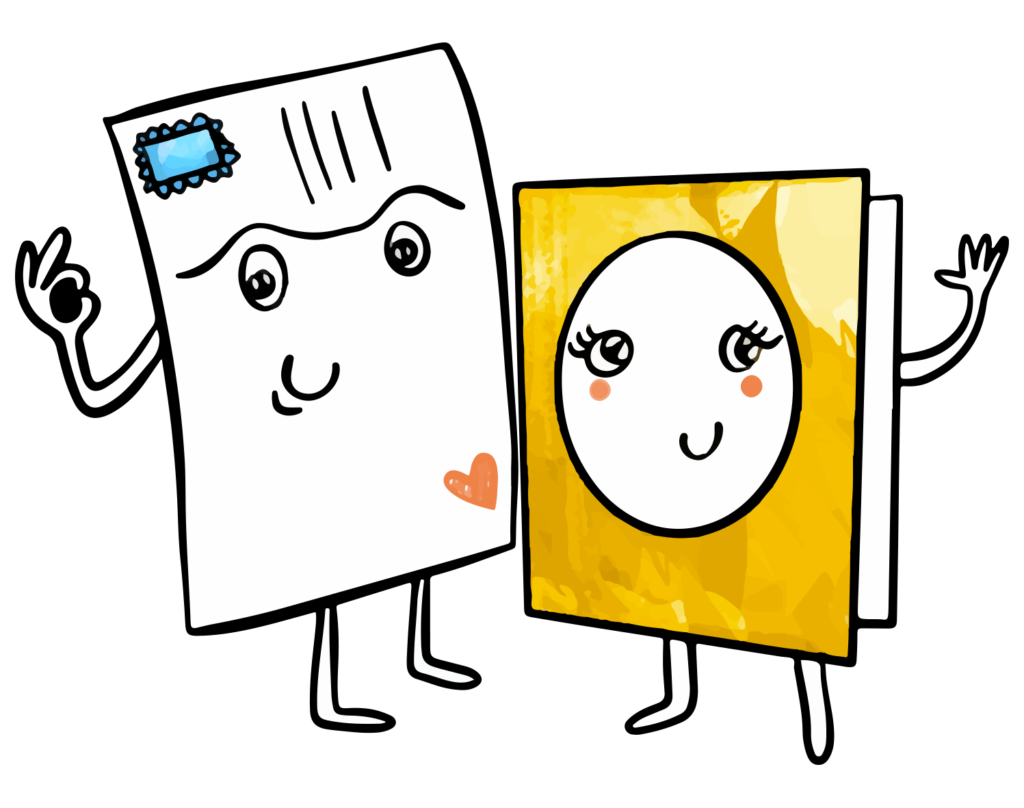 Need help? Any questions? Our team answers you within 24 hours, 7 days a week
Want to share your holiday in France with your close ones? Fizzer lets you create a holiday postcard with your own pictures in just a few minutes. In order to do this, all you need is a phone, a tablet or a computer. You might also need a digital or reflex camera or simply your smartphone to take pictures.
Why send a postcard from the mountains? 
Because the mountains are a magical environment. Their dreamy landscapes will make an ideal background for your pictures, which your loved ones will be thrilled to see in their letterboxes. And, beyond winter sports, ski holidays mean a lot of downtime inside. What better than those cosy and heartwarming moments to write to your family and friends? 
What text should I write on my ski holiday postcard? 
Let the beauty of the landscapes inspire you. Soak up the view of the sunlit mountains, the fir tree forests or the pretty wooden chalets and describe how you feel. Share nice anecdotes, like a very successful crozet gratin or your last speed record on the slopes. Finally, add some nods for your recipient such as "I went on the infamous black piste that had scared us so much as children. I didn't fall once this time!".