Good news never come alone
One announcement for two babies 👶🏻 👶🏻
You thought you were having a baby but, turns out, you received a double dose of happiness, congratulations! You are now the happy parents of twins: two baby boys, baby girls or a baby boy and a baby girl. All lovely combinations which will bring you a series of wonderful adventures throughout your life. For a start, what about spreading the news in style? Thanks to Fizzer, send a unique birth announcement for both of your babies. Your loved ones are going to be twice as thrilled! 💕
3 tips to nail your announcements 🎨
📅 Send them within the first few weeks of your babies' birth
📏Mention the key information: first names, date and times of birth, sizes and weights
📷 Add the prettiest pictures of your little angels
In addition to the key information (first names, date and times of birth, sizes and weights) about your twin babies, you can also write a personal text to convey your happiness. Moving, informative, humorous tone… it's all up to you! 
What's cuter than one baby? Two babies!
What's cuter than a baby? Two babies! We are doubly thrilled to announce the birth of Faye and Gabe. A little princess and a little prince who are fit as two fiddles. Come meet them soon! 
We're walking on sunshine… and seeing double!
Since April 20th, we're walking on sunshine… and seeing double! Baby Lily and baby Heather are born, perfectly healthy, for our greatest happiness. Same weight, same size, same adorable face but two very distinct personalities. We can't wait to introduce you!
Two peas in a pod
Hello, we're Jonah and Nathan, the two latest newcomers of the Krasinksi family! We hear we're as alike as two peas in a pod! Our parents are over the moon and they invite you to our house to meet us. See you very soon!  
Ready to start your twin birth announcement?
Choose an original announcement among a dozen designs
Personalise it with pictures of your babies and your own message
Send your announcements in just a few clicks to all your close ones
How can I create my announcement with Fizzer?
Select a design that you like
Choose a card among our girl, baby or mixed categories. Sweet drawings, minimalistic patterns, funny illustrations... There's plenty of choice to introduce your twin babies! 
Add your babies' pictures
Now add pictures of your babies to your card and, why not, pictures of you! Select up to 4 pictures and personalise them with texts and stickers. A creation that's 100% unique! 
Announce the birth with a personalised text
What better way to accompany your little angels' pictures than a lovely text written by you? Your message becomes even more unique with the colour and font of your choice and, why not, a few emojis!
Select your recipients and that's it!
All you have to do now is select your recipients and click in order to send out your lovely announcements! Want to add a handwritten word before posting them? Choose the set of cards and receive all your announcements directly at home.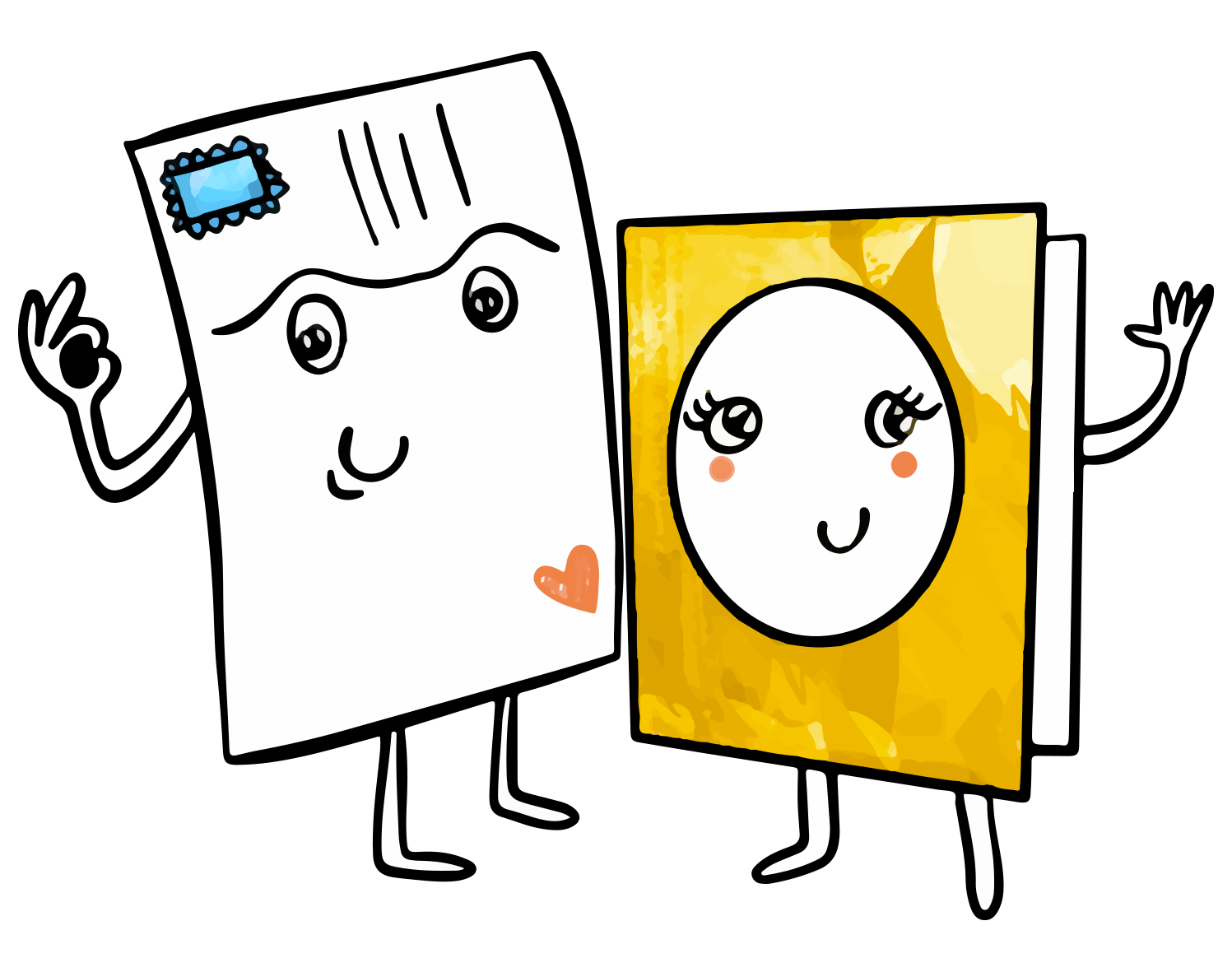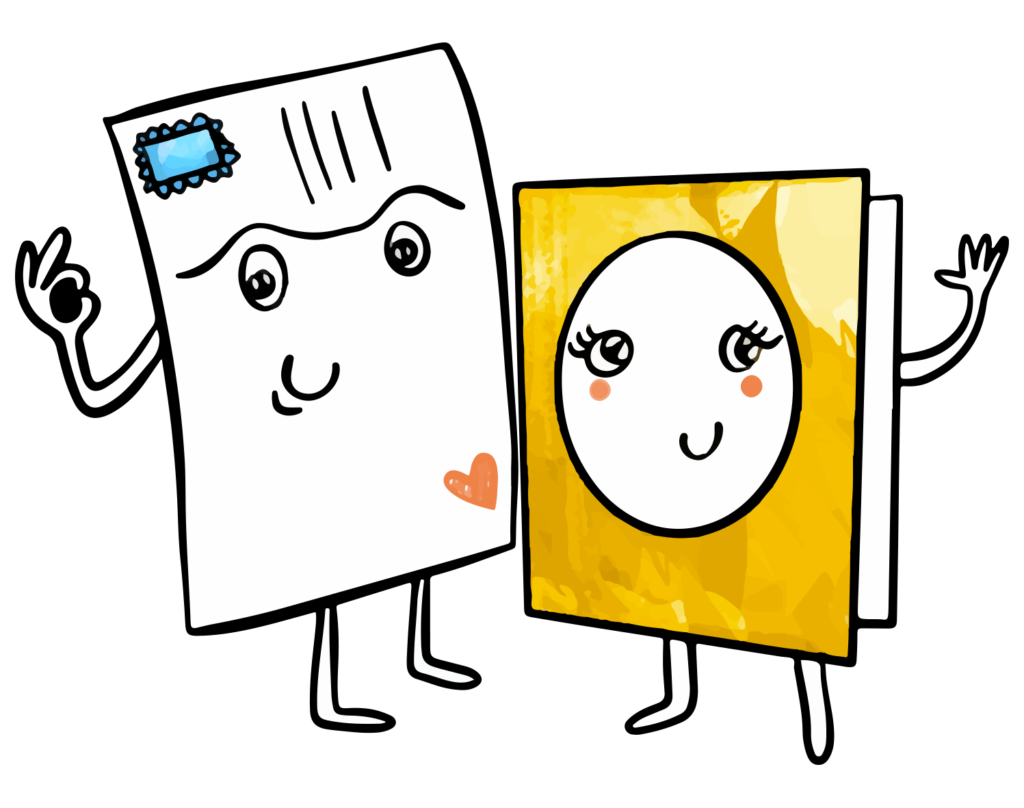 Need help? Any questions? Our team answers you within 24 hours, 7 days a week
Once you've created your twin birth announcements, all you have to do is click to send them to all your loved ones. Fizzer takes care of the rest within 1 working day: enveloping, franking and posting. Get ready for a series of cheerful calls and joyous visits from your loved ones!
A square folded or double-sided announcement card
Fizzer lets you choose between two announcement formats. Choose a classic announcement, square and folded in the middle, or create a double-sided twin birth announcement! That is, with pictures on the front and a stamp, address and handwritten signature on the back. 
A personalised and original civil partnership announcement
Creating a personalised announcement means being able to shape it the way you like. Select your favourite drawing and add your own pictures to it: photos of your babies and, why not, of the whole family. Then, personalise your text by choosing a font and a colour that match your theme. All our announcements are posted directly to the recipient, inside an envelope.