Romantic wedding announcement wordings
Long live the newly-weds!
10 romantic wedding invitation wordings
Congratulations to you, dear love birds! You're lucky enough to have met your soulmate, the one that enhance your everyday life. The Fizzer team is hopelessly romantic. We love to celebrate love, and the promise of a new life, together. Are you willing to make this exciting announcement to your friends and family? Make sure to make it properly by sharing a beautiful wedding announcement.And if you can't seem to find the right words to share your beautiful story, here's our selection of romantic wedding invitation wordings. They may be inspiring, moving or classical, but we're sure that you'll find the one that reflects all your beautiful emotions. Here's to love!
Romantic wedding announcement wordings for a poetic soul
"Tastes like heaven"
William Shakespeare once said: 
"If I were to kiss you then go to hell, I would. So then I can brag with the devils I saw heaven without ever entering it." 
Since they met, Ted and Melissa have been living a dream. She fulfils him every day with joy, he wants to spend the rest of his life trying to give her the same happiness. Today, they decided to be happy together, forever. They're now very moved to invite you to their wedding ceremony. See you very soon!
"Love and poetry"
After years of tenderness
We're ready to celebrate 
Our love and happiness 
With you always.
With this tiny little poem, 
We're sharing with you
Our wish to join forever

Like soulmates should.
Can't wait to celebrate! 
"Just like Jack Johnson"
"Just like Jack Johnson used to sing : "It's always better when we're together."", écrivait Alfred de Musset. 
It's been a few years now since we started this beautiful life together. Today, we're very happy to invite you to our wedding ceremony that will take place at (add place) the (add day). The civil ceremony will be followed by the non-denominational ceremony. Hoping that you will honour us with your presence, we kindly request that you confirm your participation.
"Here's to unconditional love"
""One half of me is yours, the other half yours Mine own, I would say; but if mine, then yours, And so all yours."once wrote William Shakespeare.

Soulmates. That's just what we are. We were lucky enough to have found each other. Today, we're not wasting any more time. We're ready to love, support and carry each other, until death do us part. This idea crossed our mind since the day we met. We were crazy enough to think about it. We're now clever enough to do it! Ready to celebrate ? Come (add place), (add day). 
Romantic wedding announcement wordings with a metaphor
"How to cultivate love"
After having cultivated our love for so many years, we're ready to appreciate its fruits! We're glad to invite you to our wedding, that will occur the (add day) at (add place). RSVP by telephone or mail (see below for details). 
"Love and riddles"
Take an ocean of tenderness. Add a great complicity. Conclude with a charming but discreet sapphire. Yes, you got it: we're inviting you to our wedding! We expect you to be here on the (add date), at (add place).
Ready to share some beautiful wedding wordings?
Classical romantic wedding announcement wordings
"What a memorable moment"
It was meant to be. After 5 years of happiness, we just decided to move forward! We're getting married on the (add date), at (add place), and we really wish you could be there. We feel so lucky to be able to live this incredible moment by your side. With all our love. 
"Love and happiness"
The Smith family is very happy to invite you to the wedding of their son Peter. Our lovely son couldn't be happier with his beautiful Julie. We wish them a very beautiful life, made with love, complicity and bliss. Let's drink to their union and show them some love, the (date), at (place). Please confirm your presence! 
"Joining for life"
Attention, cette carte cache une grande nouvelle... 
Your favourite lovebirds finally decided to get married! It is our pleasure to invite you to our wedding ceremony, that will take place the (add date), at (add place). The festivities will then continue in a secret place…. 
"We're here to tie the knot"
Some people enter your life, forever. We can say today, without any doubt, that we've been the best thing we ever had. Now, our only wish is to tie the knot forever. Let's celebrate our beautiful commitment, all together! We'd be honoured to count on your presence and enthusiasm. Let's meet the (add date), at the (add place). Please RSVP before (add date). 
Looking for some wedding invitation wordings?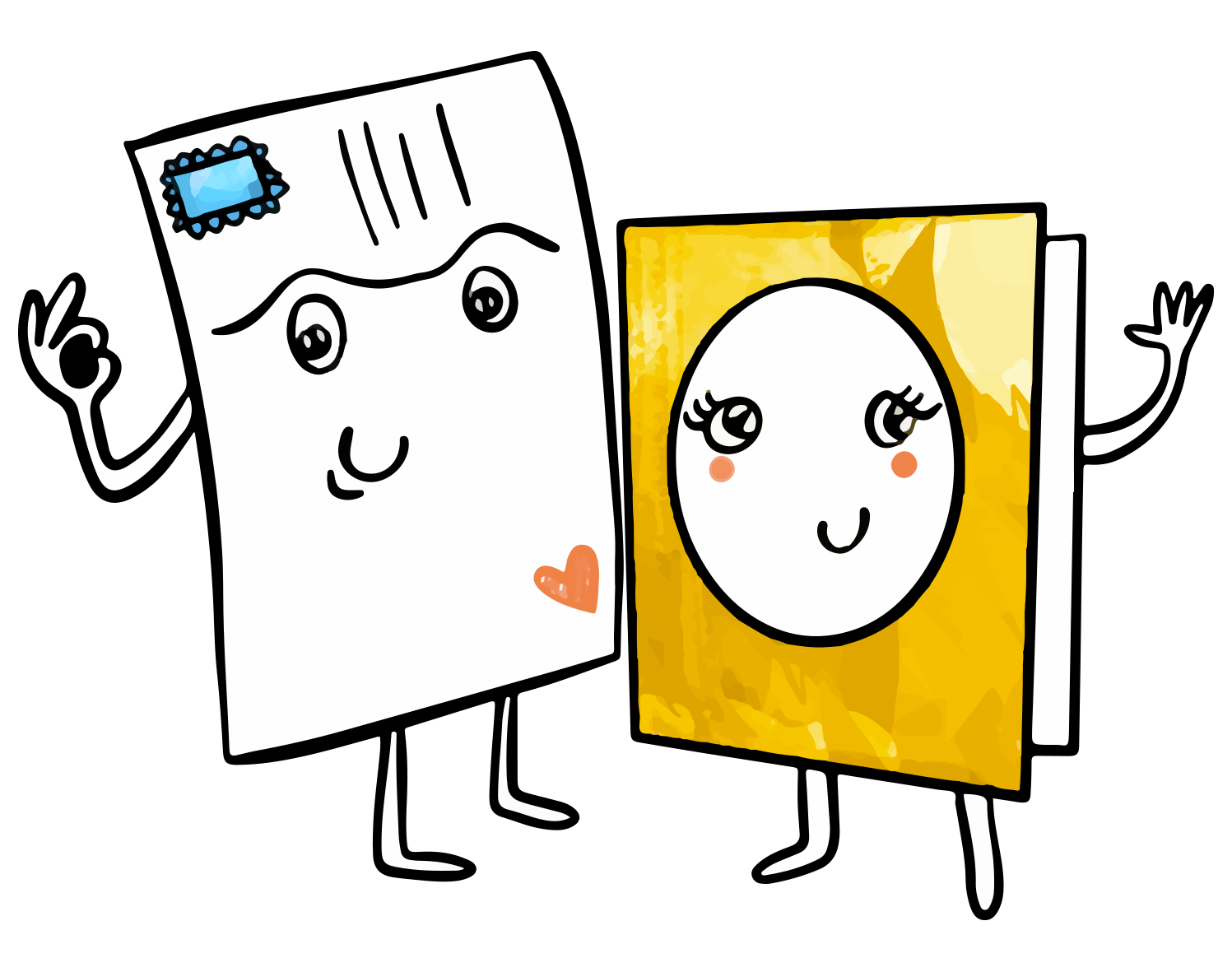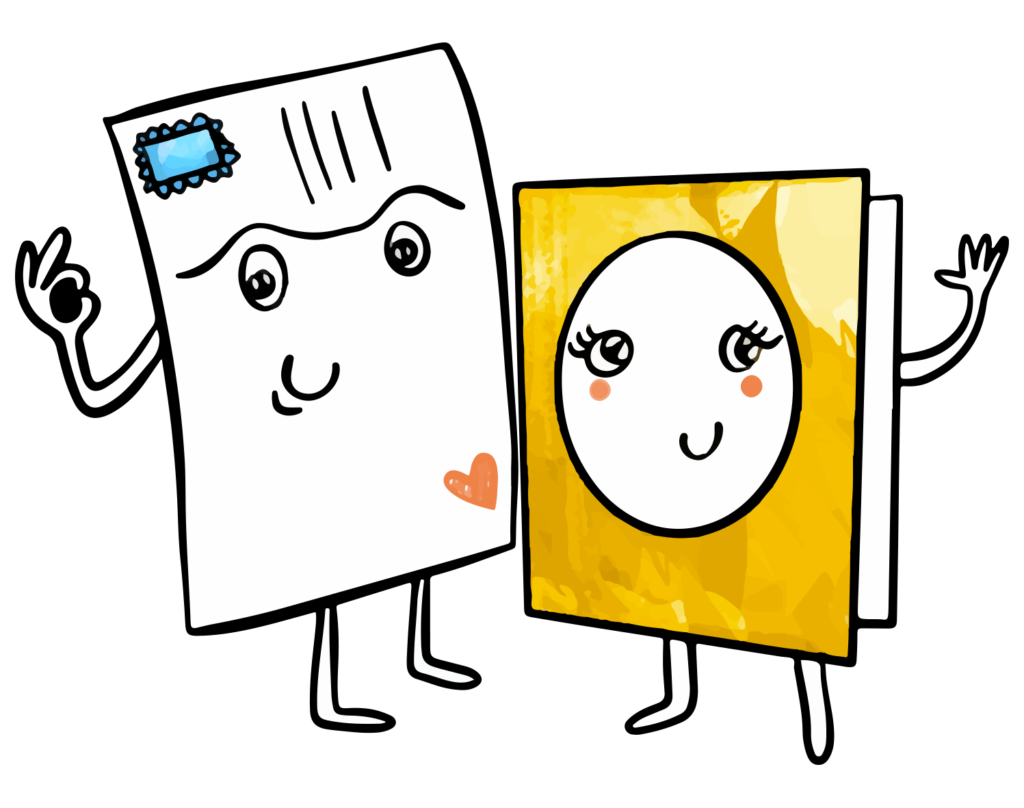 Need help? Any questions? Our team answers you within 24 hours, 7 days a week
Are you ready to celebrate your love in front of all your friends and family? Congratulations! In order to announce to your loved ones this wonderful news, create a timeless and unforgettable wedding invitation. In just a few clicks, you'll be able to share a unique wedding announcement, with Fizzer. Let's make this fairy tale come true! 
How to create a wedding announcement with Fizzer?
It's pretty easy. All you have to do is choose the device of your choice : it may be your phone, your digital tablet or computer. Then, launch the Fizzer app, and create your account in a few seconds. Finally, choose the pack of credits that suits you best. 
Once you're done, you'll be ready to finally create some beautiful invitations! Browse through our collection of templates and pick your favourite one. Then, all you'll have to do is customize it ! In order to do so, add your most beautiful picture as a couple. Don't forget to add a beautiful and romantic wedding announcement wordings. Add the postal addresses of the recipients. And that's it! Our teams will then take it from there, from the printing and stamping of your invitations to their sending!