Romantic wedding invitation text
10 announcement text ideas to announce your union
Our sincere congratulations! You have met your soul mate, the one who embellishes your daily life, and would like to promise eternal love ? At Fizzer, we are incorrigible romantic. What we love above all? celebrate love, and the promise of a good life together, with original announcements. You would like announce this great news to your loved ones? Make a mark by sharing a beautiful personalized wedding invitation. And if words fail you in the face of so many emotions, here's something to find a text for a romantic wedding invitation. Sometimes inspiring, sometimes touching, we hope that our poetic messages to write on your invitation will talk to everyone chilled lovers, THE blue flower souls, and all love lover whatever they are. On the way to a exalted romanticism on your invitation card !
Romantic wedding announcement text all in poetry
Inviting loved ones to your wedding is a joyful step! Writing announcements is very nice and in itself, it's already romantic. How to show poetry for a most passionate invitation text? If you are a poet in need of inspiration, our pen should help you. Discover our little poetic messages for your announcement!
"Taste of Heaven"
William Shakespeare wrote ages ago: 
"If I had to kiss you and then go to hell, I would. That way, I could then brag with the devils that I had seen paradise without ever entering it." 
Since their meeting, Zoé and Mika have been living a waking dream. She fills him every day with happiness, he wants to spend the rest of his days bringing her the same comfort. The two of them have therefore decided to unite forever. Like Shakespeare before them, they have tasted paradise, and aspire to only one thing: that it lasts. It is with great emotion that they invite you to their wedding ceremony, which will take place on August 17 at 12:30 p.m., at the town hall of the 2nd arrondissement, in Lyon. The civil ceremony will be followed by a reception. See you soon !
"Love and Poetry"
After years of tenderness
We are finally ready to 
Invite you to mass. 
By this unpretentious little poem
We announce to you 
Our desire to unite
For better and for worse.

We look forward to being by your side
For this beautiful celebration! 
"As Musset would say"
"I don't know where I'm going but I walk better when my hand holds yours", wrote Alfred de Musset. 
Like this great romantic genius, we want to start a new life together, hand in hand, united and accomplices. We are very happy to invite you to our wedding ceremony, which will take place on Saturday, May 18 at 1 p.m. The civil ceremony will continue with a secular ceremony. We will keep you posted on the rest of the festivities! In the meantime, please confirm your attendance.
"Hymn to Unconditional Love"
"Love is not love if it wilts when its object happens to drift away. When life gets hard, when things change, true love stays the same." signed William Shakespeare.

We love this quote very much, which illustrates our love so well. After many hardships, love from a distance, compromises, we decided to unite for life. We are ready to love and support each other, through thick and thin. We've been thinking about it since our first meeting, so here it is, it's decided! Come and toast with us and celebrate our eternal union, at the town hall of the 6th arrondissement of Marseille, Saturday July 3 at noon. 
Image romantic wedding invitation text
Romanticism is above all a literary and artistic movement with images. We picture Chateaubriand on his rock, prey to the exaltation of his feelings while around him, the storm rumbles. If you want to write a passionate romantic invitation text, use these lovely images!
"The Art of Cultivating Love"
After cultivating our love for many years, we are ready to reap the rewards! It is with joy that we invite you to our wedding ceremony, which will take place on August 8, 2021 at 11 a.m., at the Lille-Sud district town hall. To recover from this cascade of emotions, we invite you to toast in the middle of the bubbles, in a secret loft. Please confirm your presence before June 15th. 
"Love and Riddles"
My first is an ocean of tenderness. My second is an infinite complicity. My third, a pure and discreet sapphire. My everything will be accomplished in your company. In other words… After several years of married life, we decided to get married! See you on Saturday, September 3 at noon, at the town hall of the 8ᵉ arrondissement.
Need to send texts for wedding announcements?
Classic romantic wedding invitation text
And then there is sometimes a need to write a romantic, but sober, announcement text. If simplicity tempts you for your invitations, here are some examples for a more classic wedding invitation text.
"What a memorable moment awaits us"
And here it is: after 5 years of happiness spent cooing at high speed, we have decided to take the plunge! We are very happy to invite you to our wedding ceremony, which will take place on May 2, 2021 at 1 p.m., at the town hall of 11ᵉ, in Paris. We look forward to spending this memorable day by your side. With all our love. Lou and Matthew. 
"Love and sweetness"
The Durand family is very happy to invite their son Martin to the wedding. Our beloved son continues his beautiful adventure alongside his tender Julie. We wish them a beautiful life, full of sweetness, sharing and happiness. So let's drink to their health and show them all our love and support, on June 21 at 2 p.m., at the town hall of the village. Please confirm your presence before April 30. 
"Claim our love before you"
Be careful, this card hides great news... 
Your favorite lovebirds have decided to unite for life, by getting married! After having sung a thousand serenades one-on-one, the time has come for us to proclaim our love in front of all the people who matter to us. We are therefore very happy to invite you to our wedding ceremony, which will take place at the town hall on July 9, July 17 at noon. We can't wait to experience this big day with you! The festivities will then continue in a place in the neighborhood, kept secret… See you soon! 
"Sealing Our Love Forever"
Some people come into your life and mark it forever. Our meeting was for us the best thing that ever happened to us. That's why we decided to go even further, sealing our love forever. Yes, you have understood it: your favorite lovers are planning to say "yes" to each other soon! We would be very happy to count you present for this great moment of happiness. Meet at the town hall downtown for our civil ceremony on Saturday, June 12, 2021. We will then continue with a religious ceremony at the Church of Saint-Jean. Remember to confirm your presence! We kiss you. Nathan and Camilla. 
Looking for text templates for your wedding invitations?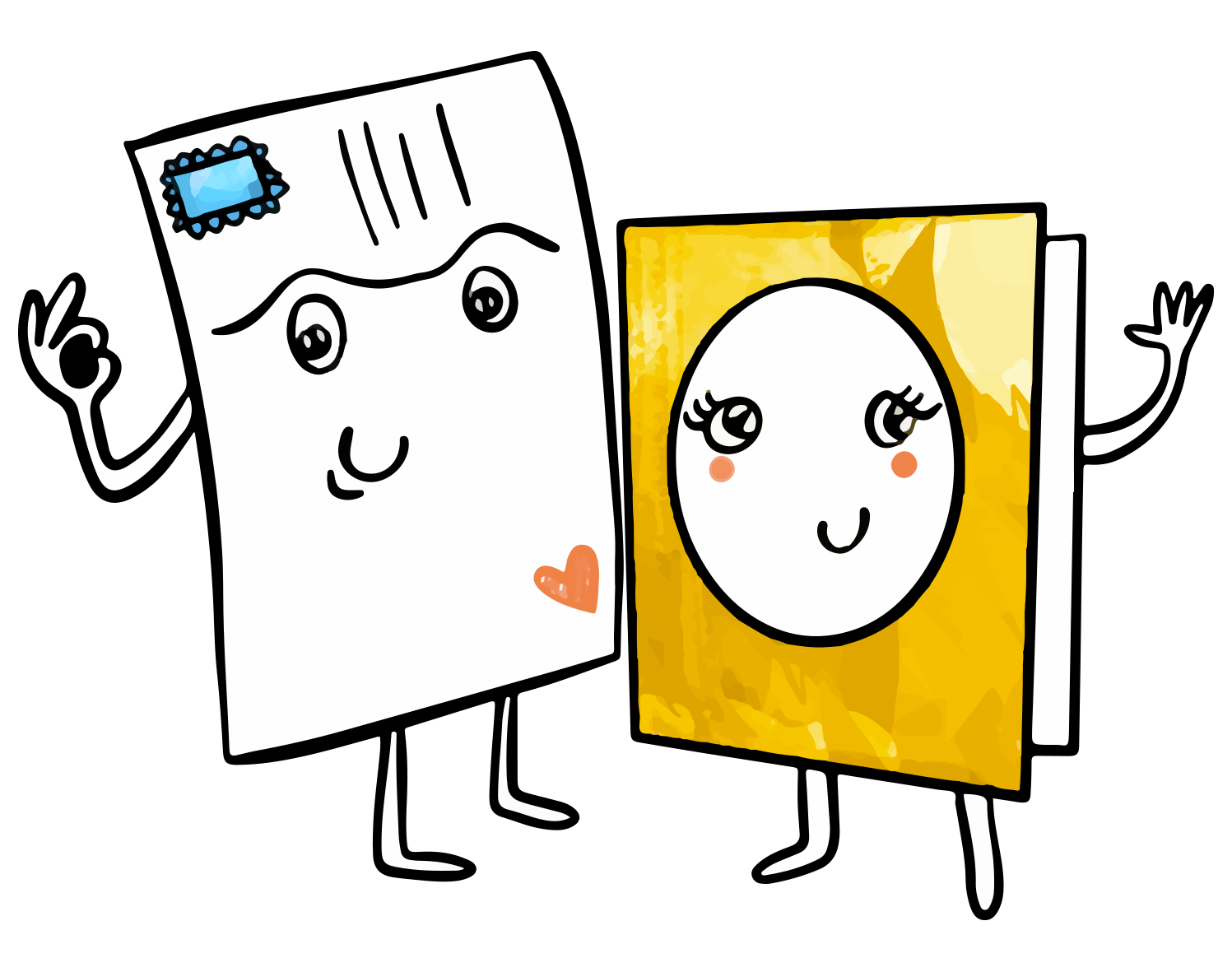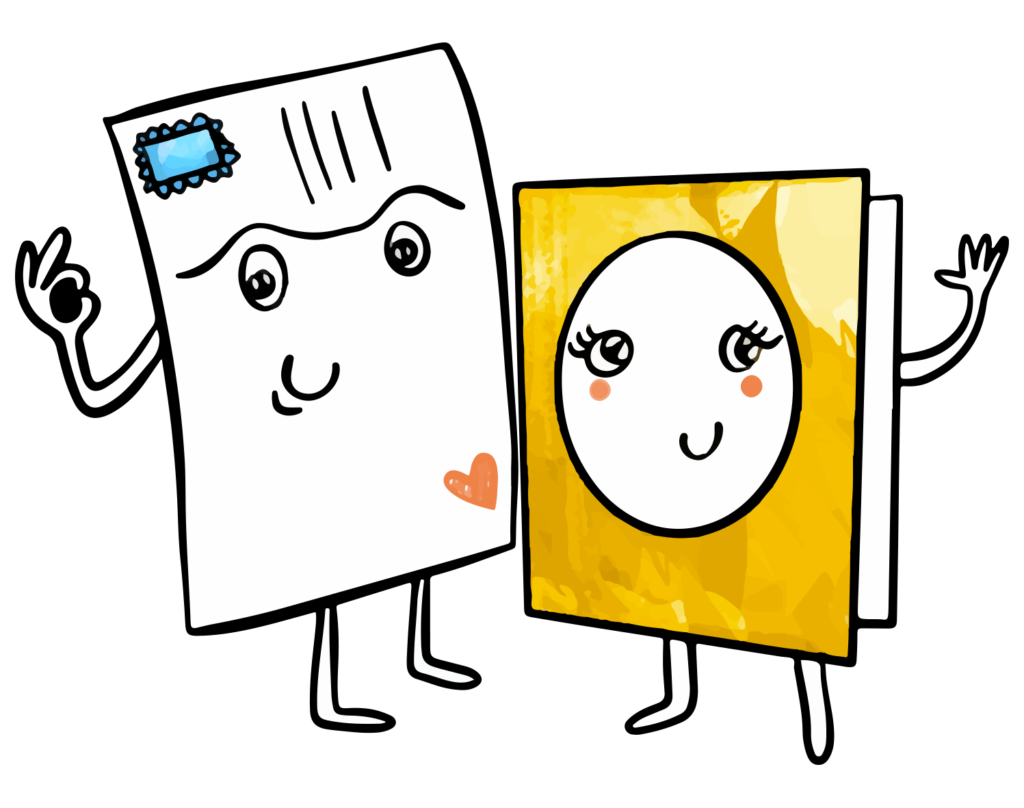 Need help ? A question ? The Fizzer team responds to you within 24 hours, even on Sundays!
Have you said yes to life? Congratulations ! To announce this exceptional news to your loved ones, and invite them to this beautiful event, mark the occasion with dignity! In a few clicks, you can create a personalized, romantic announcement. Ideal to celebrate, once again, your wonderful fairy tale. 
How to create a wedding invitation with Fizzer?
It is very simple. To create a unique wedding invitation, take the device of your choice (iOS or Android phone, computer or tablet) and launch our application. Then create your Fizzer account in a few clicks, and choose the credit pack that best suits you. 
Then get creative! Draw some inspiration from our collection of invitations. Once your favorite model has been chosen, all you have to do is personalize it! To do this, add your most beautiful photos in love. Then write a nice romantic announcement text, and finally indicate the postal addresses of your recipients. Our teams will take care of printing, putting in an envelope, franking and sending your pretty personalized announcements. 
How to write a romantic invitation text?
It's simple: bring inspiration, poetry and reverie. Think about all the love you feel for each other, your romantic moments, your passionate souls, and the uplifting words you could send. Don't limit yourself and put your personality into it! Your romantic invitation text will be all the more authentic.
Can we use your wedding invitation text examples?
Of course. All our examples of wedding invitation texts are written for you, to inspire you and help you prevent a lack of inspiration. If you find your happiness, if you find something to write a nice romantic message to invite your loved ones to your wedding, then that's the main thing! Don't hesitate to copy/paste our examples of announcement texts!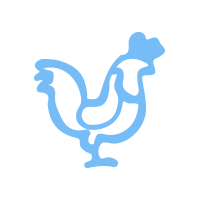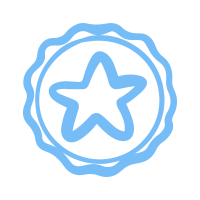 Imprim'vert certified paper