Long live the married couple! 💒
10 text ideas to celebrate these beautiful years 💍
Whether you said "I do" last year or 60 years ago, your union deserves to be celebrated again and again! After all, why should one's marriage only be celebrated once in a lifetime? Cotton, tin, gold or even diamond anniversaries all deserve their paper streamers, champagne flutes and moving gestures.
Your wedding anniversary is coming soon? Surprise your spouse with a personalised and oh so romantic wedding anniversary card. Your parents, grandparents or your best friends are about to celebrate one more year as a married couple? Wish them a happy anniversary thanks to a Wedding Anniversary Text along with beautiful pictures.
Wedding anniversary text for spouses 👰🏻🤵🏻
« Happy cotton anniversary »
My love, it's been a year already since we said "I do"! I'm so grateful to wake up next to you every day and so proud to be Mrs Deare. Happy cotton anniversary to us and I can't wait to celebrate the next ones! 
« And the way you look tonight »
Some day, when I'm awfully low
When the world is cold
I will feel a glow just thinking of you
And the way you look tonight…
*
*
*
Who better than Frank Sinatra, our favourite singer, to wish you a wonderful wedding anniversary? I love you honey! 
« 30 years since we united our destinies for ever »
Happy pearl anniversary darling! Can't believe it's been 30 years since we united our destinies for ever. On so special an anniversary, here's a pearl necklace as you've always dreamt of. I can't wait to see you wearing it. Your loving husband 
« Finding solutions together »
"Getting married is finding solutions together for problems you'd never have on your own." Like picking a film on Netflix or our next holiday destination! But there's no one else in the world than you I would rather share these problems with. Happy 5-year anniversary my angel! 
« I wish to renew my vows »
My love, for our 10 years together I wish to renew the vows I made to you on our wedding day. Do everything to make you happy, be there for you at all times and always keep smiling. Happy tin anniversary, I love you. 
Want to celebrate these beautiful years?
Wedding anniversary text for friends and family 💕
« Congratulations to my beloved parents »
40 years married, woohoo! Congratulations to my beloved parents for your ruby anniversary. Thank you for your incredible zest of life and giving me such a strong model as a couple. I love you lots!
« A marriage is like an accident... »
"A marriage is like an accident: you need witnesses!" said Sacha Guitry. I'm so happy I got to be your best man 15 years ago and still get to witness how strong your love still is. Happy crystal anniversary my friends. 
« You found better than Prince Charming »
My darling sister, I wish you a wonderful wedding anniversary! I remember when you were little and would tell me about Prince Charming. Well, you managed to find even better! Long live your beautiful couple. 
« A couple as solid as yours »
Dear grandparents, all your grandchildren writing here to wish you a wonderful diamond anniversary. We're so proud to know a couple as solid as yours, who has been united for 60 years. We wish you many more years like these! 
« An amazing new honeymoon »
Happy seventh wedding anniversary to our favourite neighbours! We wish you an amazing new honeymoon in Aruba. To match your anniversary theme, here are two wool jumpers knit by Eileen and wrapped by Ed. See you very soon, the Joneses 
Start your wedding anniversary card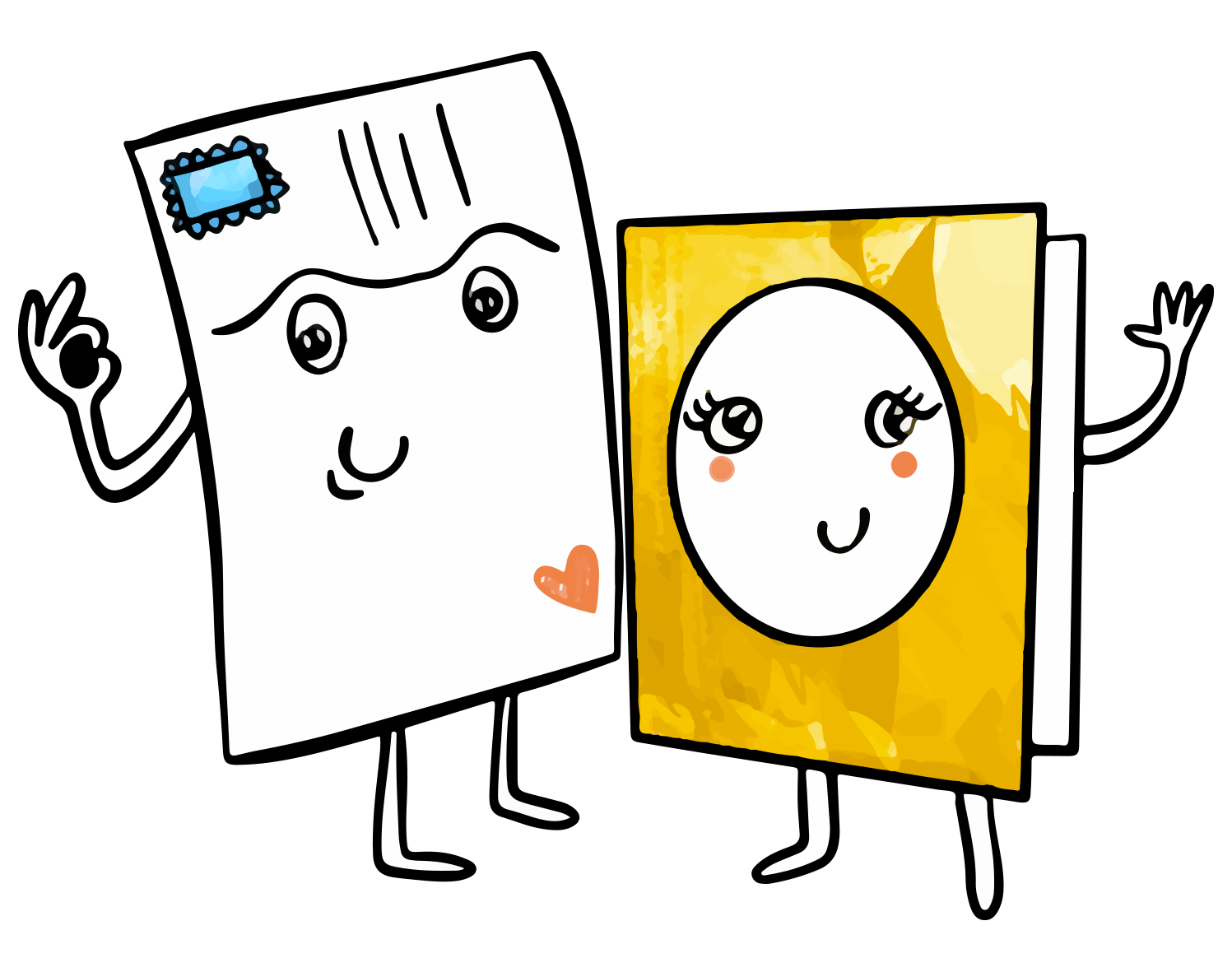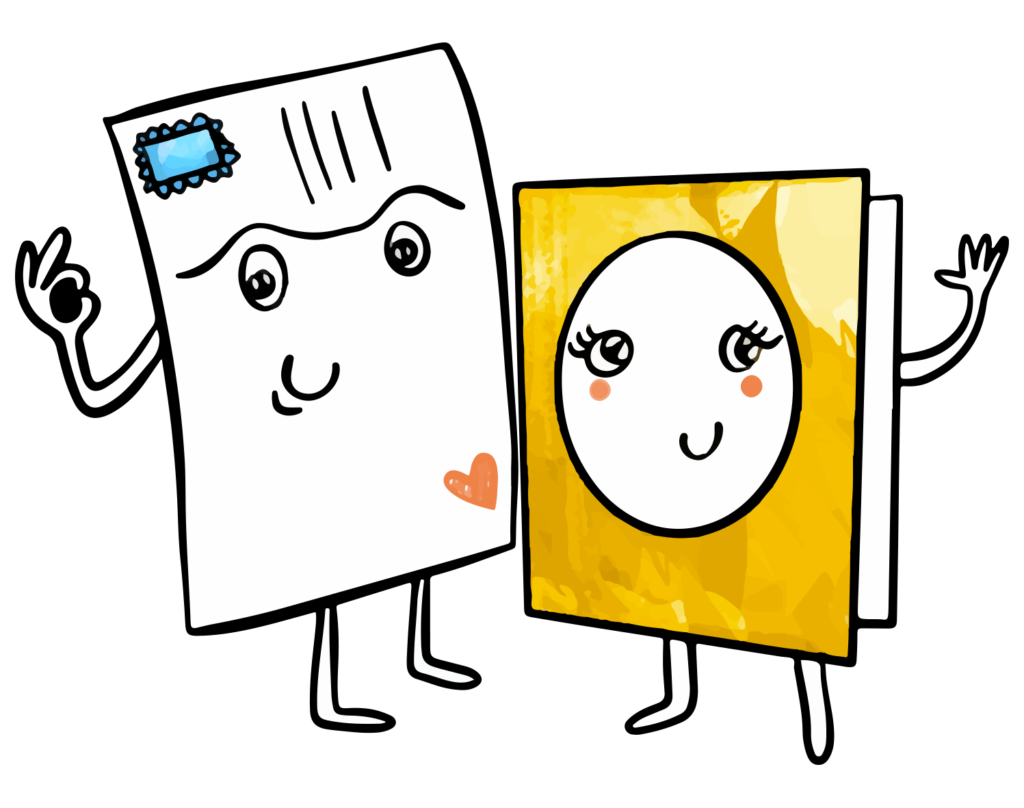 Need help? Any questions? Our team answers you within 24 hours, 7 days a week
The Fizzer app, created in 2014, helps you create personalised cards such as announcements or birthday cards. No more need to go to the post office, we print your card, put it in an envelope and frank it, so you don't have to! 
What present should I buy for a wedding anniversary? 
A wedding anniversary, whether it's your own or your loved ones', is the perfect occasion to give a nice present. Traditionally, each anniversary has a material associated to it. Cotton for 1 year, Paper for 2, Tin for 10, Crystal for 15, Pearl for 30 and so on. Usually, presents are chosen according to these materials. Of course, it isn't always easy, if you're celebrating an iron or steel anniversary… The Chicago Public Library established a list of "modern" gifts for each anniversary such as a clock for 1 year, China for 2 or Silverware for 5. But don't forget to trust the person you're giving the present to. After all, you know them best! 
How to celebrate a wedding anniversary? 
There isn't one official way of celebrating a wedding anniversary! What matters is trusting your spouse's taste, or the couple you're organising a celebration for. So you could throw a big family gathering, have a romantic dinner, go on a new honeymoon or do nothing in particular. What matters is that you do something that makes you happy and that you're proud of your years spent together!