3, 2, 1...happy birthday!
10 Valentine's Day text ideas for...
To celebrate Valentine's Day and make your loved one smile, you've already tried everything. The bouquets of roses, the candlelight dinners, the fiery serenades... And if, for this year, you declare your love to your darling, in a simple and timeless way? With a pretty romantic card, you can show her a simple but sincere mark of affection! You don't have the pen of Jacques Brel or Balzac? Do not panic ! Here is our selection of Valentine's Day text. Sometimes poetic, sometimes classic or even inspiring, our romantic text templates will please your lover or sweetheart! 
A classic Valentine's Day text


"Here is my declaration"
Happy Valentine's Day my dear and tender Lucie! I always feel luckier to be able to be part of your life, you who illuminate my daily life every day. On such a special day, here is my statement, my dear. I love you, today more than yesterday, and much less than tomorrow.
"How much I love you"
A lovely love card for my love. What to say, my dear and tender, if it's only with you, it's Valentine's Day every day? You don't like this conventional party that you find much too "commercial"... And you're quite right, my darling. Our love is far too strong to be celebrated only once a year. That's why I'm not giving you a gift, just this pretty card. So that you remember, how much I love you. Today, tomorrow, forever.
"You are my soul mate"
The most beautiful words I have ever said are "yes, I do" to you, this famous day of (indicate wedding day). Since then, my daily life has been nothing but happiness and tenderness. You make each passing day so special, so… easy. It's been so sweet and obvious between us since day one. Like a soul mate, I was made to meet you, and I am happy to be able to celebrate our love, on February 14th. Happy Valentine's Day my darling. You are my love, today, forever and ever.
"A daydream"
My love, 
Living with you is simply living a waking dream. Love is a beautiful adventure and I'm so happy to see ours grow over time. You are by far the best thing that has ever happened to me. And for that, I will never be grateful enough. I like you. 
Need to send beautiful romantic texts?
For a poetic Valentine's Day text
"My Heart Forever"
"To you my life, my tenderness, to you my heart forever", sang in a sweet voice the great Charles Trenet in his sweet song "Your face". 
I still can't integrate this delicious truth: your beautiful smile, your sparkling eyes, your so sweet voice… All this belongs to me, which makes me the luckiest woman in the world. To you, the man of my life, I give everything too. My heart, my candor, my youth, and my whole life. Happy Valentine day !
"Out of sight, but close to the heart"
My dear (and great) love,
To the one who illuminates
My nights like my days.
I'm far but so close
From you my beautiful love.
You are everywhere, my thoughts
My dreams, my heart
Whole.
I miss meeting you
My sweet sweetheart.
"The happiest of men"
"Embraced in your arms when you tell me I love you, no mortal under heaven is happier than me." wrote Alphonse de Lamartine in his "Poetic Meditations".
And how I understand it! You have made you, my love, the happiest of men. I have never felt so whole and fulfilled as today, and that, I owe it only to you. Thank you for being the woman you are. I wish you a wonderful Valentine's Day. I like you.
"Few words to say it"
As the poetic genius Paul Eluard wrote so well, "We need few words to express the essential."So there you go, I'm not going to procrastinate a thousand years. I like you. Without really knowing why or how. I simply love you, unconditionally. Have a great Valentine's Day my love, I can't wait to celebrate it with you!
For a nostalgic Valentine's Day text
"Already ten years"
It's been ten years since we met. Ten years that I swim in an ocean of happiness. Our love has given life to many projects. More than just a little flower-blue lovers, today we are the parents of two little marvels. So much has happened in ten years, and there is still so much to accomplish! Thank you my love for this beautiful life together, which knows neither boredom nor routine. I like you !
"The Queen of My Heart"

You are the most beautiful person I have ever met. Your heart so big and pure, your beauty, your elegance, your finesse of mind… Everything about you astonishes and fascinates me. I can't believe that after five years, you still amaze me every day. I wish you, for this Valentine's Day, the best in the world, glitter and roses, without counting for my princess. I love you, dear queen of my heart, dear future mother of my children.
Need to create a beautiful Valentine's Day card?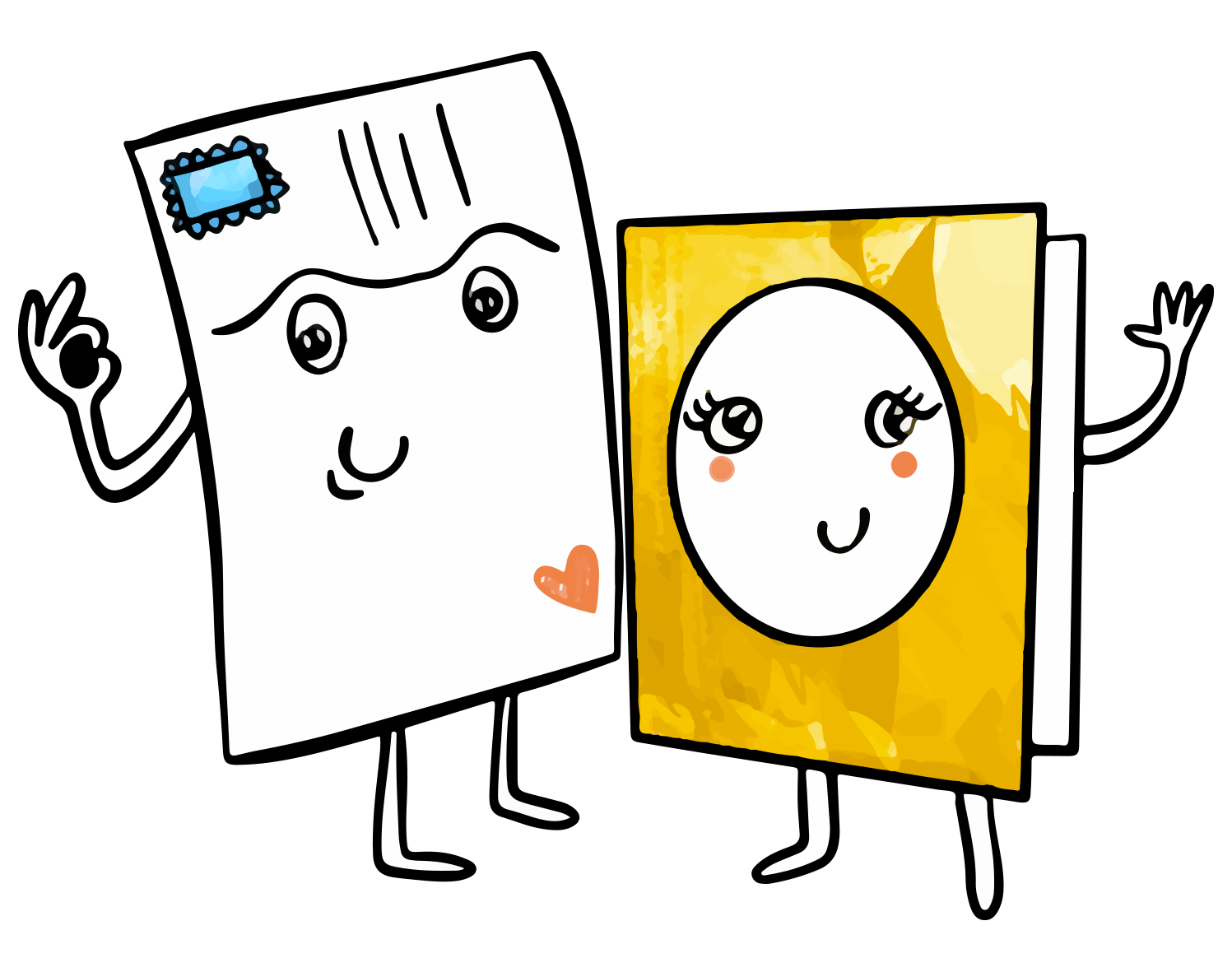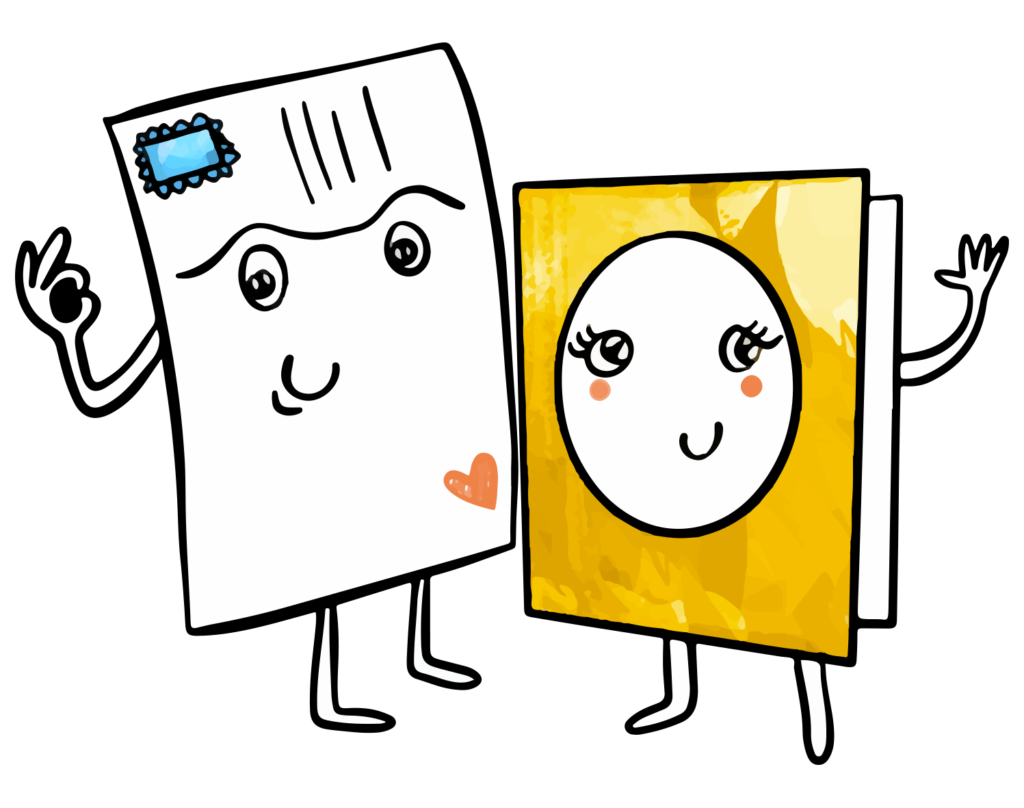 Need help ? A question ? The Fizzer team responds to you within 24 hours, even on Sundays!
Want to surprise the man or woman in your life with a pretty fiery card? Valentine's Day is a great opportunity to confess your feelings, to let your heart speak, with a pretty printed card. In just a few clicks, you can touch your loved one in the heart, with Fizzer.   
How to write a Valentine's Day text?
Above all, don't ask yourself too many questions... The most beautiful statements are those that come from the heart! If romance and grand serenades aren't your cup of tea, stay true to yourself. Your lover doesn't expect you to play a role. If, on the other hand, you are simply out of inspiration, do not hesitate to dig into our love text templates!
How can I personalize my Valentine's Day card?
To personalize your pretty romantic card, it's very simple! First, browse our selection of cards. In our "Love" subcategory, you will find many designs that celebrate love. Once you have chosen your favorite model, you can personalize the card, adding your most beautiful romantic photos. Good to know: Fizzer cards can hold up to 6 photos! Then add your lovely sweet word on the back of the card. Sign and add a personalized stamp, and voila! Our teams will then take care of printing, putting in an envelope, franking and posting your pretty creation.