Your journeys in pictures 📸
Meet the new time machine
We all have wonderful memories we'd love to experience again. Amongst them, there are the major milestones in life such as births and weddings, but also our journeys. Our trips are powerful: they leave images in our mind's eye we wish we'll never forget.
In order to remember your journeys for ever, how about giving them a new lease of life on paper? Thanks to Fizzer, create your Travel photo book to delve into your most beautiful travels at any moment. Ready for your new adventure?
A Photo book for your journeys:
Create your Travel photo book
8x8 inches 📐
A soft or hard cover 📖
From 24 to 78 pages ✏️
Customisable from A to Z ✨
Shipping costs included worldwide 📬
Printed with love ❤️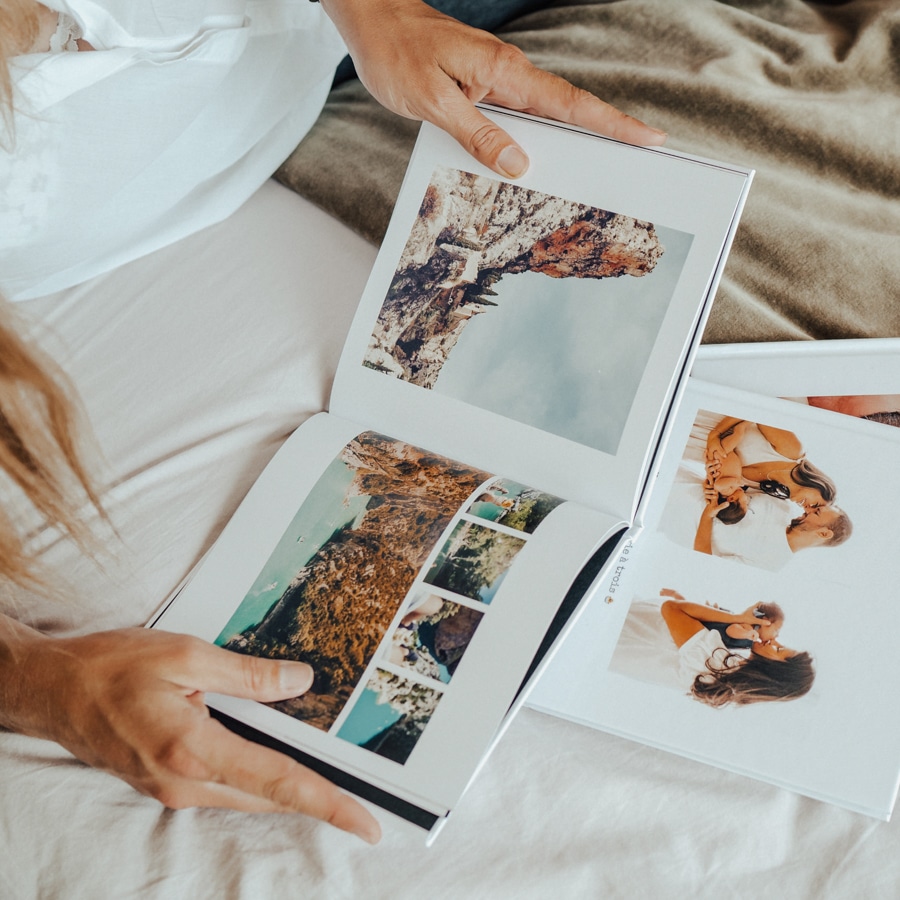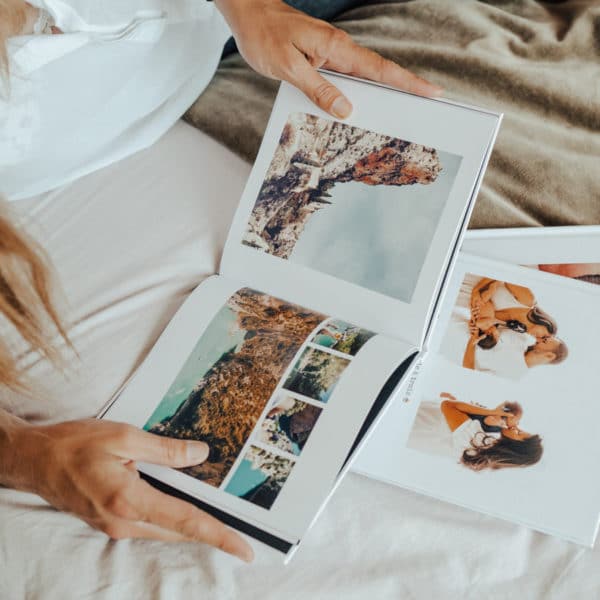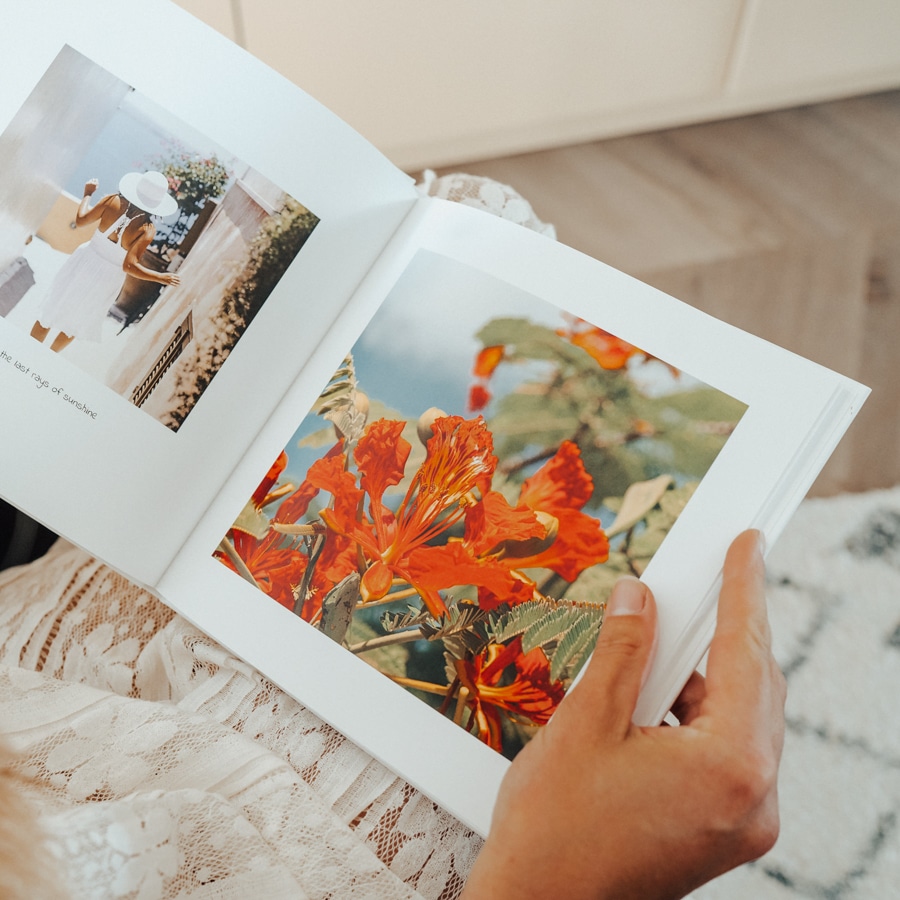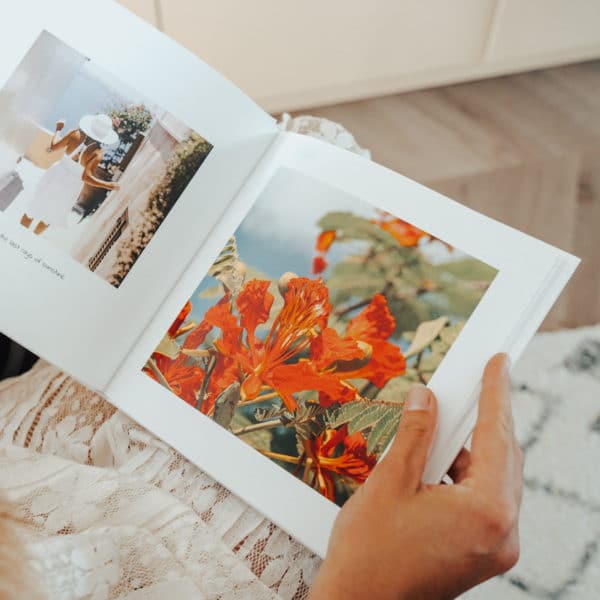 Your most beautiful travel pictures
"Investment in travel is an investment in yourself." said Matthew Karsten. There's nothing more enriching And rewarding for the human being than the discovery of elsewhere. Whether we are rather around the world or Tour de France, our explorations always take us forward. As the destinations go by, we accumulate great memories and wonderful photos. But, once back home, we often put them aside, just like our suitcases.
To be rediscovered every year
So rather than forgetting those treasures in your drawers or SD cards, we offer to gather them in a lovely personalised photo book. Recreate your most wonderful travels with your own caption and photo arrangements. Every year, delve back into your best memories, by yourself, with your partner, friends or family. With your travel photo book, it's like you never came back home!
Ready for a new adventure?
How can I create my album with Fizzer?
Choose your album
Select the Photo Book and start your memory box. Recount your adventures on 24 to 78 pages. Soft or hard cover, glossy or matt and high quality or glossy paper: you decide! 
Add your most beautiful memories
Now is the time to retrace your journeys with pictures. Add up to 6 pictures per page and organise them thanks to one of our many layouts. Organise your album thematically, chronologically or a bit of both!
Recount your adventures
Page after page, your journeys come to life. Complete your photos with captions, anecdotes and other small texts. Revisit the highlights of your travels by combining the power of words to the power of pictures. 
Send your creation
Your album is ready for printing? Confirm and send this beautiful photo book to yourself or to your loved ones. A unique and 100% custom-made creation! Have a lot of contacts to add? Use the contact import function.
Our tips to create an optimum album 👌🏻
Choose quality pictures. Opt for pictures taken with digital cameras, such as DSLRs, or smartphones with good cameras. 

Use different layouts! Full page photos, double pictures, thumbnails or even just text pages. 

Choose a theme for each album. For instance, an album per country you visited or an album for each type of travel: "Hikes", "Boat trips", "European capitals" or perhaps "Backpacking".
Start my personalised album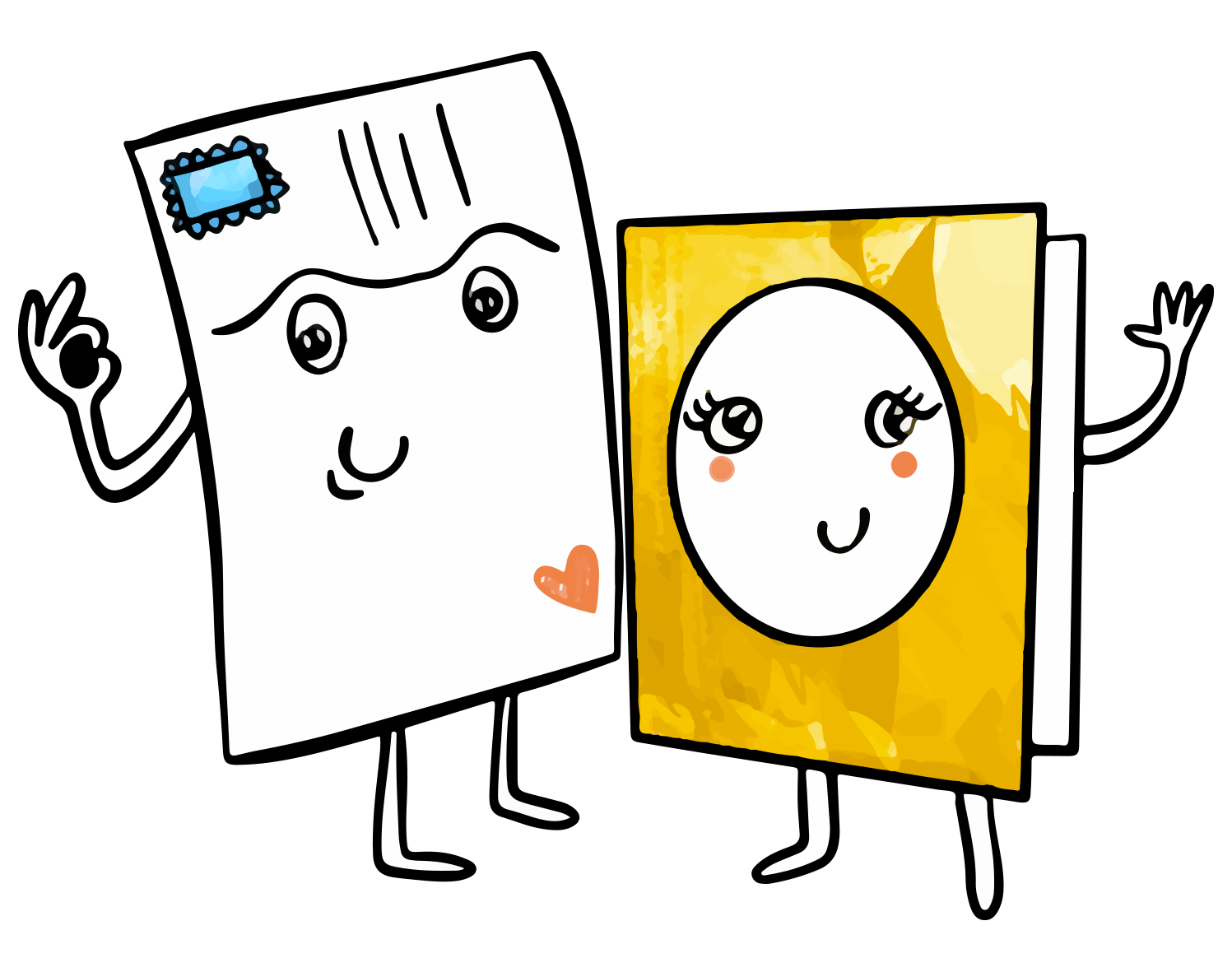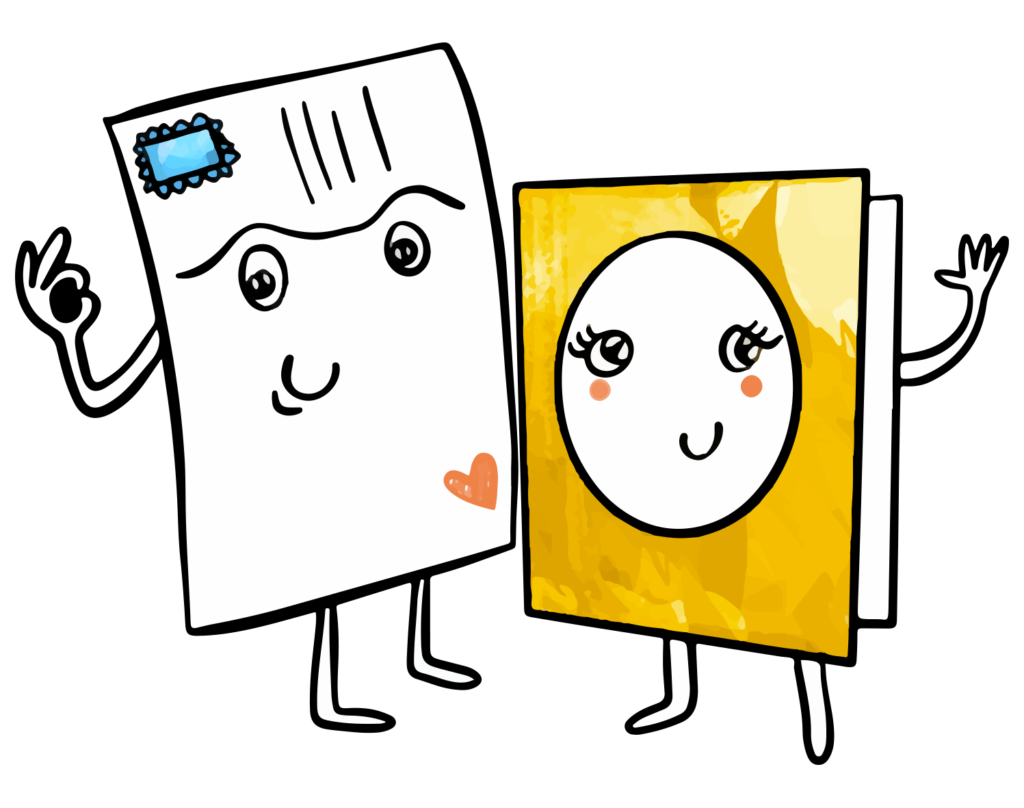 Need help? Any questions? Our team answers you within 24 hours, 7 days a week
Can't wait to start creating but still got a few questions? Find below all the answers to create your beautiful album very easily.
Why create an online travel photo book? 
Back in the day, you used to buy an album in which you'd stick photos you'd previously developed. If analogue cameras are back in style, photography did become more accessible thanks to digital cameras. The online photo book enables you to simply and easily create an album with your best digital pictures, without having to print them yourself or buy a blank album.
Can I make a honeymoon photo album ? 
For sure! Honeymoons are particularly magical trips. Whether you celebrate being married on a dream island, in the mountains or in a big city, you'll create unique memories. In order to experience them again at any moment, capture this incredibly romantic journey in a beautiful photo album.