An age that cannot be forgotten
Postcard format (10x15 cm) or event card (14x14 cm)

Customizable at will

Envelope included

Printed in France
How to send your photos by card with Fizzer?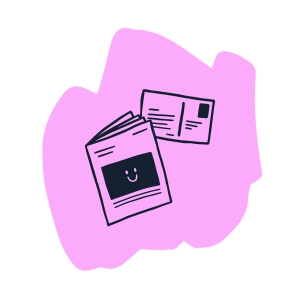 Choose your best photos
Capture beautiful moments, choose a template and personalize your postcard with your own photos. All occasions are good: trips, birthdays, weddings etc. Add your message to your card
Once your photos are added, color your text and select the font of your choice. Personalize your stamp with a photo and sign with your fingertip!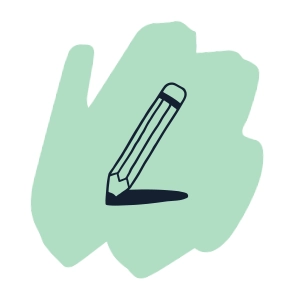 Select one or more recipients
Sending a postcard with Fizzer means having the opportunity to please the whole family! Add your contacts to your address book and select one or more recipients for the same card.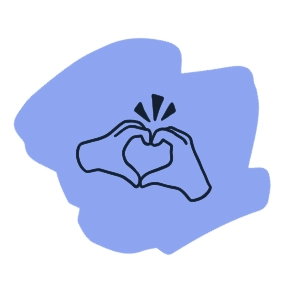 Make people happy with a card in your image
Your postcard is stamped and sent in an envelope to protect your words and photos. Thus, your loved ones discover a real postcard in their mailbox, worthy of being displayed on the fridge!
Brighten up her day with a warm card 🎈
Does your child, niece, godson, brother or cousin celebrate their 10th birthday? It is an important moment in their life that they are waiting for with great impatience. For children, 10 means entering the big leagues: CM2, the first two-digit age, and a whole bunch of other cool changes. 10 years are also among the first birthdays that are distinctly remembered. So to mark the occasion and please your child, or that of your loved ones, send him a pretty card with a 10-year anniversary text , an age that cannot be forgotten!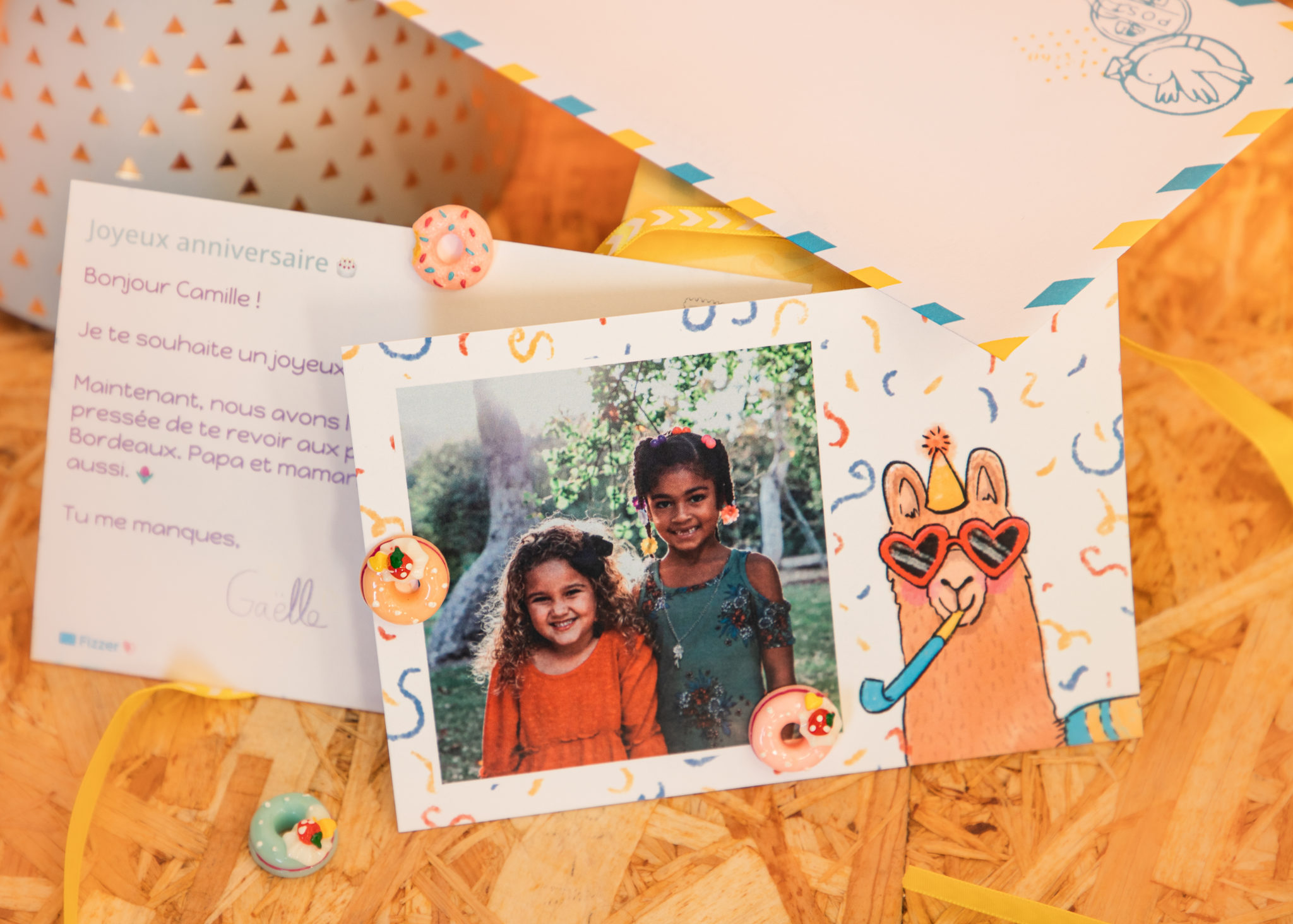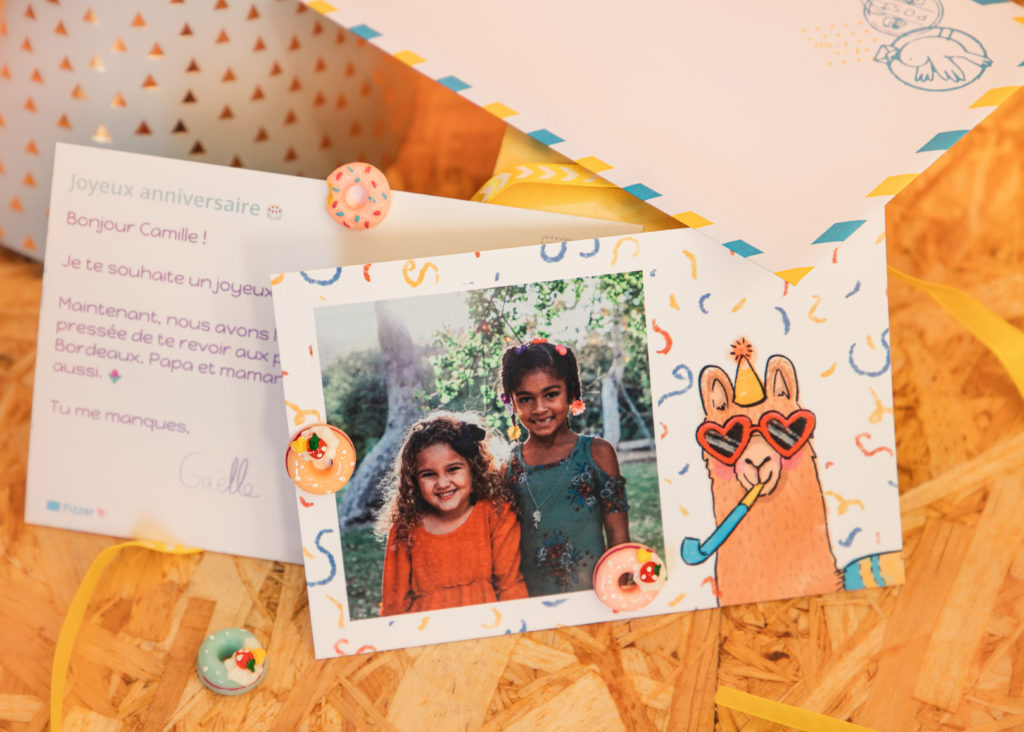 At 10, we are in the big leagues but we still have our child's soul! It's an age where you start to take yourself seriously... but not too much. Children will appreciate a card with a humorous text to spend a birthday day on the theme of laughter and good humor. 🤡
" My little finger told me "
My little finger told me it was a big girl's birthday today. He even told me that she was a fan of scooters. But besides, look, what's that big, oddly shaped package in front of the front door? Happy birthday treasure! 
"A Magical Birthday"
Felix anniversaris young man. For your tenth birthday, you are cordially invited to a birthday snack in your honor on the theme of your favorite hero, Harry Potter. On the menu: homemade pumpkin juice, chocolate frogs and surprise dragees from Bertie Crochue! A magical birthday awaits you. 
"A nice coincidence »
Happy birthday Miss Juliette! 10 years on May 10, here is a very nice coincidence. Our gift for you, a pretty pair of flirtatious flip flops. We can't wait to come to your party! Uncle and tata.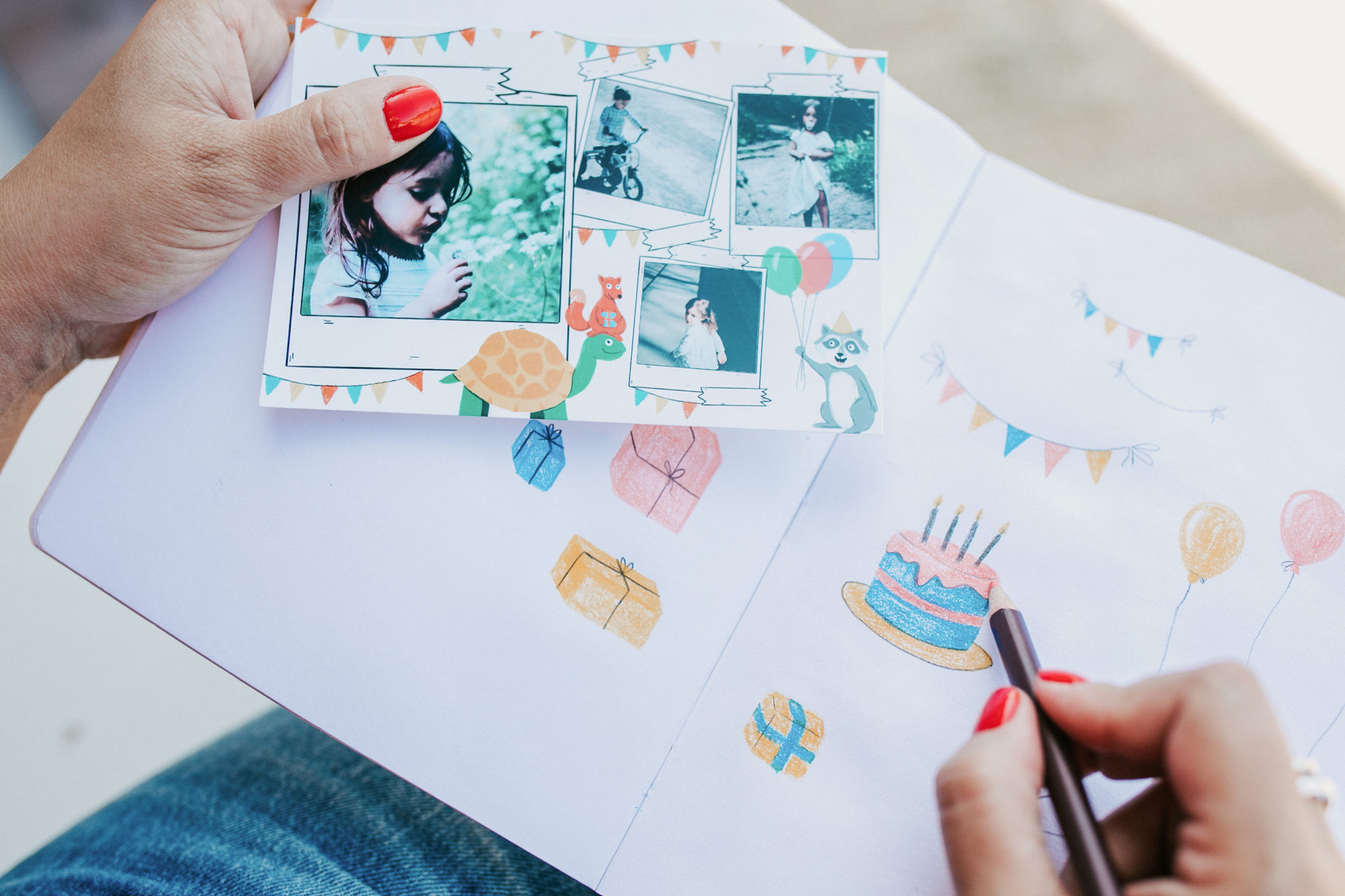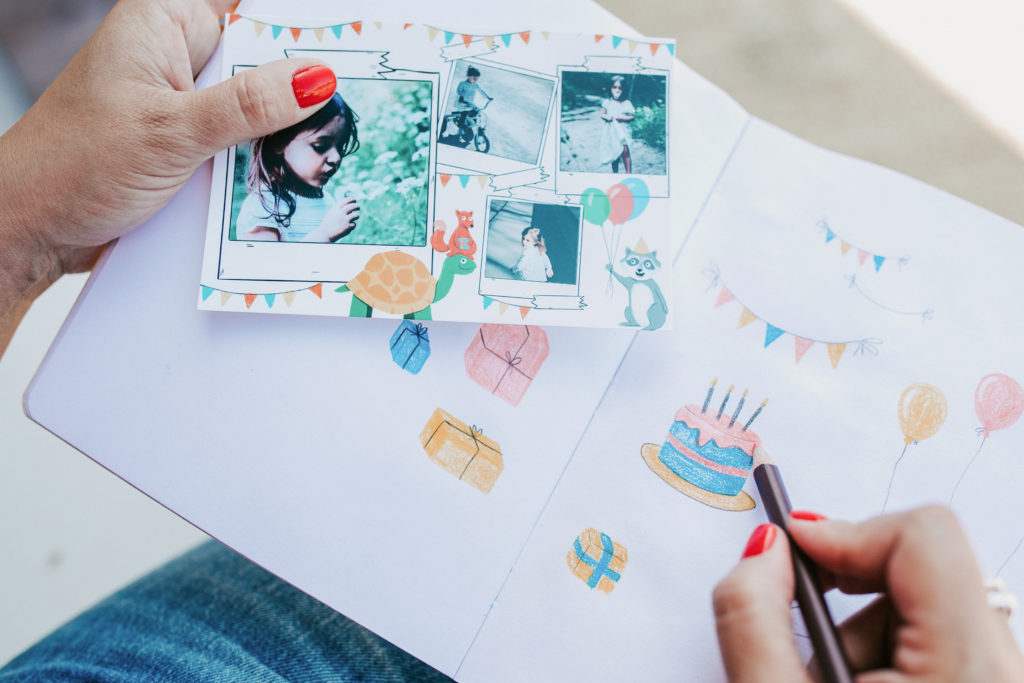 Every year you look forward to your child's birthday with almost as much anticipation as he does. It is a solemn moment for you that you would like to mark with a symbolic gesture. A pretty card with a moving text will be a great way to wish her 10 years! 💖
"You impress me day by day"
When I think that only yesterday you were a little shrimp that fit in my two hands… Today you are a tall girl of 10 who measures 1.40 meters! You are growing so fast and impressing me day by day. Happy birthday my darling, mom. 
"I can't be here this year but I won't forget you"
Happy birthday man! Unfortunately I can't be there this year but I don't forget you. I know how much you looked forward to your tenth birthday and I entrusted my gift to your parents. I hope you will like it ! Kisses from your godfather 
"10 years, wow, that's a good age"
Hello kitten, today is your big day. Happy birthday ! 10 years, wow, that's a good age. Know that you make us proud every day and that we look forward to continuing to see you grow over the years. Big hugs from mom and dad. 
I create my 10th anniversary text
It is well known, children love games! Riddles, puzzles, jokes, charades, riddles etc. populate their books and magazines forever. A great way to stimulate their thinking while making them laugh. So how about a theme they are fond of to wish them their 10th birthday? 🔮
"A coded message to send to you"
Dear Margot, on this special day, I have a coded message for you. Here it is. I 🦆👀🐴ℹ🥛⌚. Can you decipher it? If you give your tongue to the cat, the answer is at the bottom of the card. I make you big kisses. Joan 
"A charade for our favorite gamer"
Here's a charade for our favorite gamer. My 1st is a feeling of happiness. My 2nd is for viewing. My 3rd is some kind of horse. My 4th is the bird house. My 5th a small invertebrate that lives in the ground. My 6th is home to plants! 
"Riddle of the day, hello! »
Riddle of the day, hello! Who is 1.39 meters tall, a karate champion, a fan of Thomas Pesquet, an Animal Crossing pro and who is celebrating his birthday today? It's you of course! Happy birthday my big. Dad
Is it your grandson or granddaughter's birthday? All in good time ! Your grandchildren look forward to your birthday card every year. Their grandpa and their grandma are an infinite source of comfort and joy in their eyes. So please them with a birthday card from you. 👴🏻👵🏻
"Here is your grandpa and your grandma"
Hello Tweety, here your grandpa and grandma to wish you a wonderful birthday live from the countryside. We hope you're having a great day and see you very soon for your second birthday with us and the traditional cake. Big kisses
"The Day I Turned Your Age"
A wonderful birthday to my beloved choupette! I remember I was very proud the day I turned your age. I hope that you too ; anyway, what do you have. You make me a proud grandmother. Big kisses my darling, Grandma. 
"An object that is dear to me"
Happy birthday big guy! Today you are celebrating your 10th birthday and that is something. For this special occasion, I have decided to leave you an object that is very dear to me: my little telescope. I hope it will please the future astronomer that you are. Kisses, Grandpa. 
When you create a postcard, your order is processed within 24 business hours. Then, it is the delays of La Poste that apply:
France and Europe: 2 to 6 days
USA, Canada and Australia: 4 to 12 days
Other destinations: 1 to 3 weeks
Dimensions carte postale : 10×15 cm & Carte ouvrable : 14x14 cm
Format carte postale : recto/verso, carte ouvrable : 4 pages
Papier carte postale 330g - Papier carte ouvrable 280g
Envelope: included
Shipping costs: included worldwide
All our cards are made in France
Start my 10 year anniversary text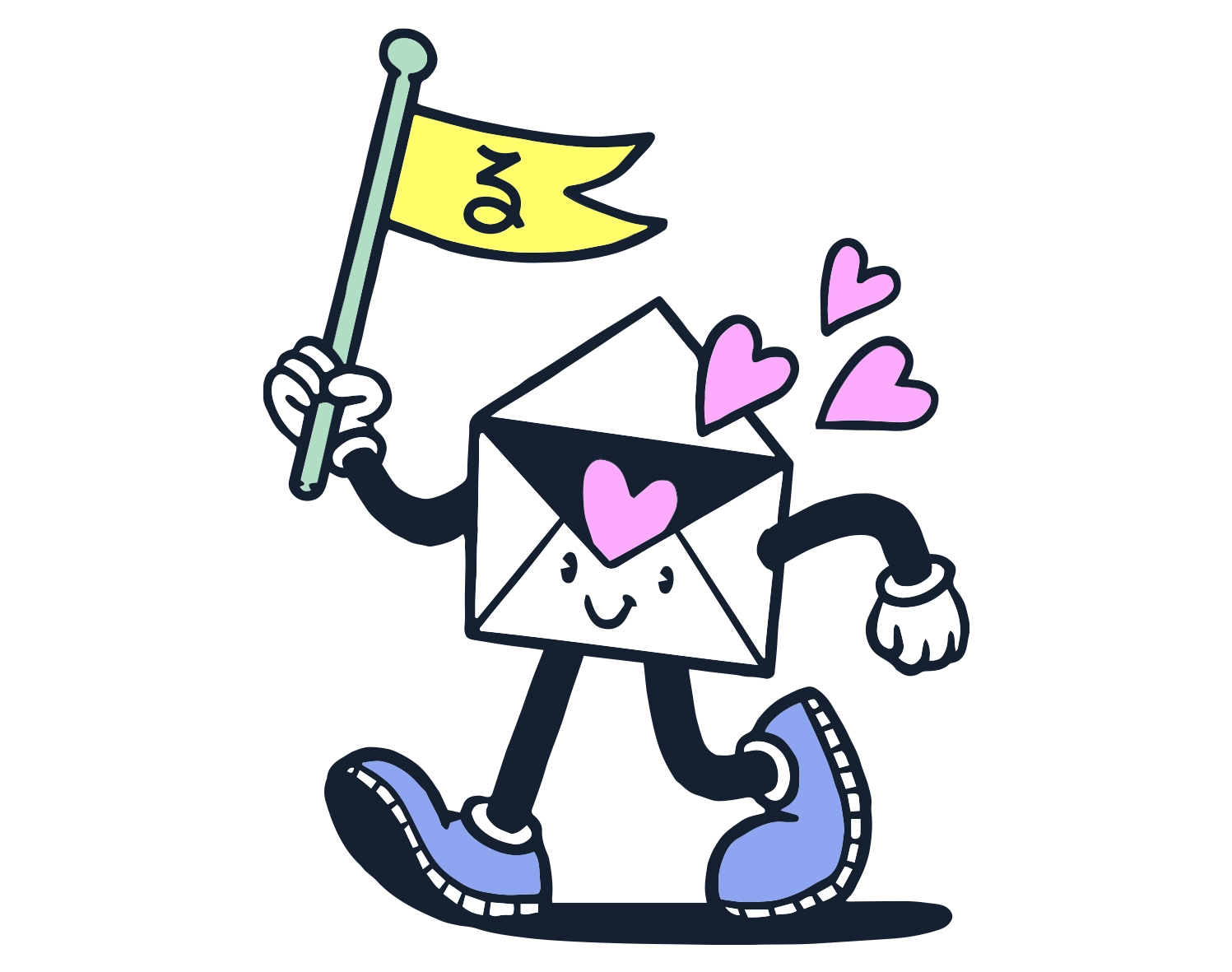 Need help ? A question ? The Fizzer team responds to you within 24 hours, even on Sundays!
The Fizzer application, created in 2014, allows you to create personalized cards, such as announcements or birthday cards. No need to go to La Poste, we do everything for you. Printing, enveloping and postage. 
How it works ?
It is very simple. Connect to Fizzer on web, Android or iOS. Get credits, select the card format you like and then your favorite illustration. Add your photos (or select a card with illustration only), write a text, personalize your stamp and add your handwritten signature. Do you like the card? Select one or more recipients, validate and it's done. Your card is shipped within 24 business hours anywhere in the world. 
Why send a card with a 10 year anniversary text?
Because it's a symbolic moment for children: they're finally moving into double-digit ages and generally preparing for college the following year. A card with a 10th anniversary text is a great way to encourage them, make them smile and show them that you are thinking of them. Send it by post or deliver it by hand!
How to write a 10th anniversary message that pleases?
Take inspiration from what you would have liked to read at 10 years old. Would you have liked a very solemn and moving card? Or rather a humorous and funny 10th birthday message? The ideal for a child of this age is often to receive a riddle text, or a charade text. This is the perfect age to play with words and create playful little games. Don't hesitate to take inspiration from those we have written for you!
Birthday 10 years girl: which card to send?
It depends on the personality of the little girl who is celebrating her tenth year. While some will like pink, flowery and very girly cards, others may not appreciate this style. At that time opt for more neutral tones, with animal or humorous themes. OUR application is full of pretty designs, you will probably find your happiness (and his!).
10-year-old boy birthday: which card to send?
We have a lot of clichés in mind: blue, purple or brown cards, drawings of cars or fire trucks, dinosaurs or football. But what about his real tastes? Maybe a classic, simple and humorous birthday card would appeal to him just as much. Don't hesitate to browse through our wide selection of birthday cards!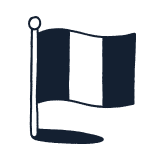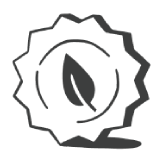 Imprim'vert certified paper