3, 2, 1...happy birthday!
Postcard format (10x15 cm) or event card (14x14 cm)

Customizable at will

Envelope included

Printed in France
How to send your photos by card with Fizzer?
Choose your best photos
Capture beautiful moments, choose a template and personalize your postcard with your own photos. All occasions are good: trips, birthdays, weddings etc.
Add your message to your card
Once your photos are added, color your text and select the font of your choice. Personalize your stamp with a photo and sign with your fingertip!
Select one or more recipients
Sending a postcard with Fizzer means having the opportunity to please the whole family! Add your contacts to your address book and select one or more recipients for the same card.
Make people happy with a card in your image
Your postcard is stamped and sent in an envelope to protect your words and photos. Thus, your loved ones discover a real postcard in their mailbox, worthy of being displayed on the fridge!
Making your child happy on his 12th birthday is the main thing! A beautiful birthday card, some original words and pretty photos that adorn your creation. Nothing better to celebrate with your family a unique moment in the life of your teenager. But life is busy and sometimes it's hard to find the inspiration to really please our loved ones with special attention. Fizzer is here to help you with our 10 12th birthday text ideas. Are you ready to give the happiest of birthdays to your darling child? 
12 year old birthday
Funny 12 year old birthday text
My little penguin, today you are growing up! 
Happy birthday (name)! My little penguin, today you are growing up. Suddenly you become a big penguin! I hope you like it as a nickname… You might have to find another one! I hope you're having a great day filled with all the things you love. Lots of love. 
12 years, 12 candles, 12 reasons to do the dishes! 
Today is your birthday my granddaughter! 12 years, 12 candles, 12 reasons to do the dishes! Your parents will be delighted. I'm kidding of course, or maybe not! Either way, enjoy your day. I kiss you. 
Happy birthday Jose! 
Happy birthday José, oops, that's not your name, I was wrong! I'm kidding my darling. Of course I know your first name. I wish you a happy birthday, you are truly a model child. Kisses !
Moving 12th birthday text 
Really lucky to have you in my life
Happy birthday to the apple of my eye! I'm really lucky to have you in my life. You are an amazing child and you are growing up so fast! I love you so much. 
You are the child that every parent dreams of
I wish you a happy birthday my little panda. You are the child every parent dreams of and I couldn't be more proud of you. Hope you have a great day and have fun at your birthday party. Big kisses of love!
Ready to please your child?
Original 12th birthday text 
I could sing you 12 times "happy birthday" but instead… 
I could sing you 12 times "happy birthday" but instead, I decided to create a birthday card gathering the most beautiful moments of your childhood. I hope you remember all those moments! These photos are worth gold, just like you. Happy birthday my darling. 
Twelve rhymes with pépouze! 
Twelve rhymes with pépouze! So on your birthday, treat yourself and have a fun day. No homework, no chores. What fun things! I wish you a happy birthday for your 12th year in our lives. <3 
12th birthday text from grandpa and grandma
Your grandparents send you this lovely card on this special day
Happy birthday little heart! You're growing so fast, it's amazing. Your parents are really lucky, you are a real little angel. Big hugs from grandpa and grandma. 
12 years old, and we are 82… 
It's up to you to do the math! How many years separate us? Grandpa absolutely wanted to write a little riddle, the scoundrel! We hope you have the greatest of birthdays and lots of fun. Big hugs and happy birthday!
Happy 12th birthday! 
Grandma and I wish you a happy birthday from afar! We would have liked to be with you for this special moment. We hope you'll be spoiled and enjoy our little birthday card featuring the cutest photos from your childhood. Big kisses of love. 
When you create a postcard, your order is processed within 24 business hours. Then, it is the delays of La Poste that apply:
France and Europe: 2 to 6 days
USA, Canada and Australia: 4 to 12 days
Other destinations: 1 to 3 weeks
Dimensions postcard: 10×15 cm & Event card: 14x14 cm
Postcard format: front/back, event card: 4 pages
Postcard paper 330g - Event card paper 280g
Envelope: included
Shipping costs: included worldwide
All our cards are made in France
Ready to post your first birthday card?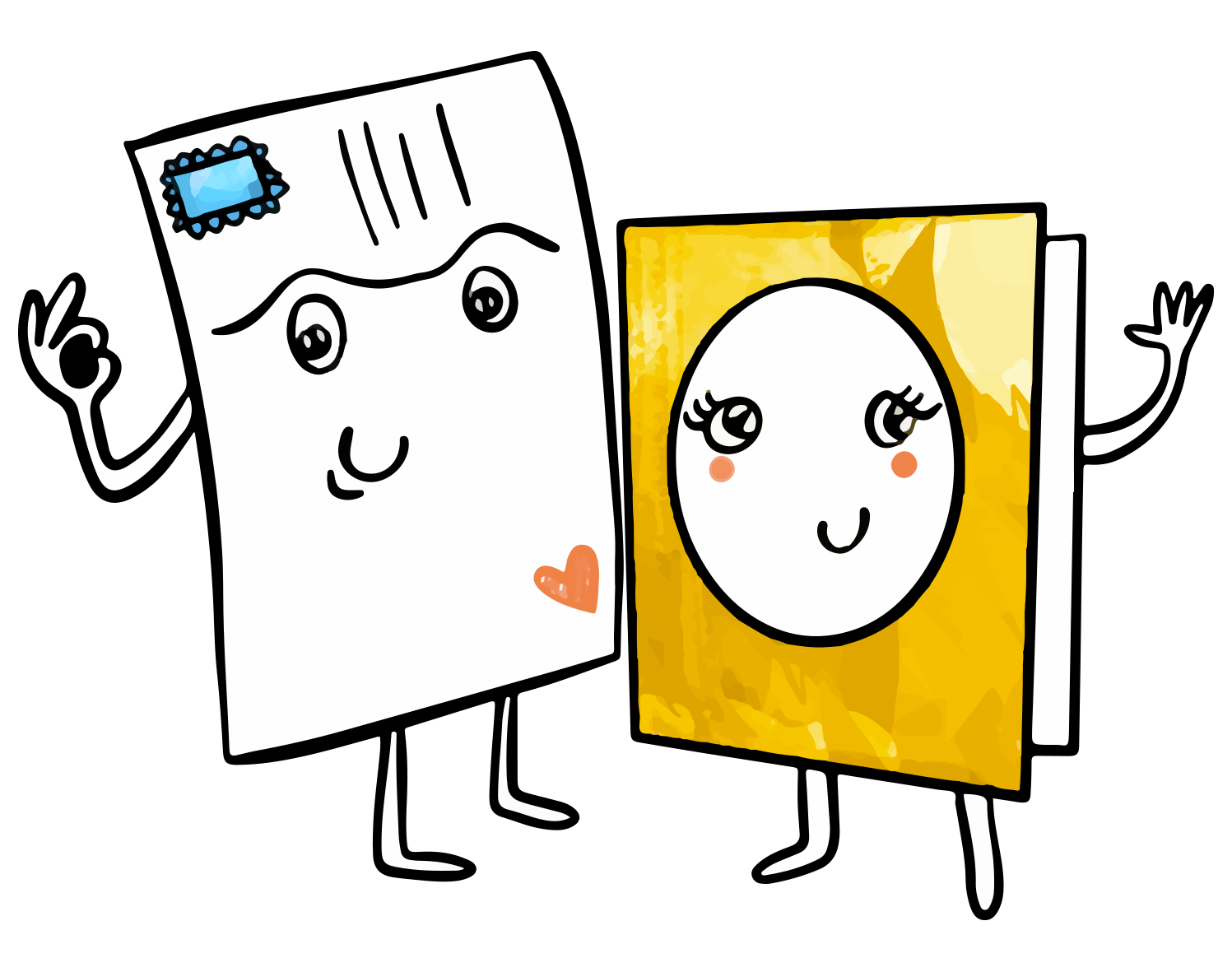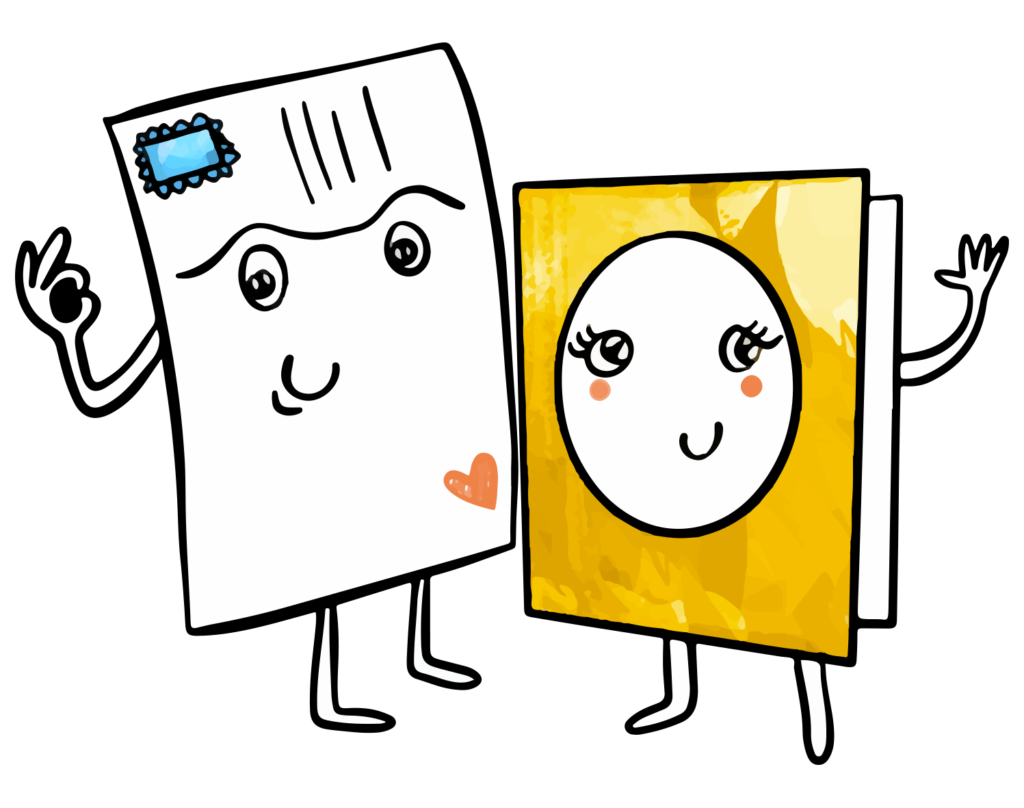 Need help ? A question ? The Fizzer team responds to you within 24 hours, even on Sundays!
How to make my 12th birthday text original? 
Think first about what your child (or the child concerned) appreciates. Passion, hobby or other interests… Take the information you have to write a truly original birthday text! You can create birthday cards that are truly tailored to the tastes of the child. And if ever you don't find inspiration, you can of course take inspiration from our texts and adapt them to your card, or simply copy/paste one of our texts directly onto your creation. Our texts are suitable for everyone! Also take a look at our text ideas for child birthday.
How to create a birthday card with a 12th birthday text with Fizzer? 
First, choose an original card model that will please your child! You can choose from more than 2000 models designed by our illustrators. Then add your own photos! It can be photos of your favorite family moments, vacation photos, photos of funny nonsense... It's up to you to create a mosaic of original photos! Once these two steps have been validated, write your text and enter the address of your recipient. That's it ! Your creation is ready to be sent. 
12-year-old birthday text: 3 tips for a successful birthday card 
Create a riddle: fun and original at the same time!

Write a simple and touching (or funny!) 

Add photos that are really important to him of your most beautiful moments shared