A pretty 50th birthday card to surprise your loved one
Whether you are worried or excited to be one year older, birthdays are always a nice opportunity to spend some quality time with the people you love. One of your closest friends or relatives is about to turn fifty? Make the most out this very special day and surprise your loved one with a sweet gift! 
After all, what better than a birthday to show your friends or family all your love? Take advantage of this anniversary to surprise your loved one What's better than a birthday to demonstrate your love to a friend or a relative? Use this occasion to surprise your friend or family member with a sweet gesture. Sometimes, the simplest gestures are the greatest. Surprise your sweetheart with a pretty 50th birthday card, which reflects his or her evolution. 
With Fizzer, you can add to the card the pictures you love the most. Make sure to use this birthday to offer a personalised and original card to your friend or relative!
Surprise your closest people with a lovely card
How to send a card with Fizzer?
Choose the template that suits you best
You may be traditional, or think outside the box. However, with Fizzer, you can create a unique card that will reflect your personality to the fullest! To do so, browse through our different themes and pick the one that is best for you! 
Personalise your card with pictures
Since your friend/relative/lover is unique, celebrate his birthday in an original way! In order to get a personalised result, put your loved one under the spotlights, and share his or her most beautiful pictures! You can also customize the design of the card, while testing several fonts and colours! 
Add an inspired text
Now that your card is a visual delight, don't forget to send your best wishes to the happy recipient. Let your heart speak for itself! 
Add the postal address of the recipient
Once your card is prepared, just add the postal address of the recipient! Our team will then take it from there, from the printing of the card, to its stamping and sending. 
Ready to create your 50th birthday card?
3 text ideas to add on your 50th birthday card
For a sister
"My dear Cecilia, I wish you a wonderful birthday. I cannot realise my little sister is turning 50… What a long way you have come since your twenties! Some things remain quite the same though: your rebellious spirit for instance will always be there. Here's to your eternal youth! Big kisses, Pierrick"
For an aunt
"Hi auntie! We are sending you this card to wish you a fabulous birthday. Mom says you are getting older, but to us, you'll always be the coolest aunt ever. With you, we're always having a good time, and we love the way you always take us very seriously. Please just stay the way you are! James & Julia"
Chloe and Louis who love you very much
For a friend
"My dear Christopher, today you're turning 50. A fresh decade is waiting for you, full of projects and happiness. You can already be proud of what you've done: you have a wonderful family, a brilliant career and true hobbies. I can only wish you good health, and an enormous amount of love to enjoy your life to the fullest. Anna, your loyal friend"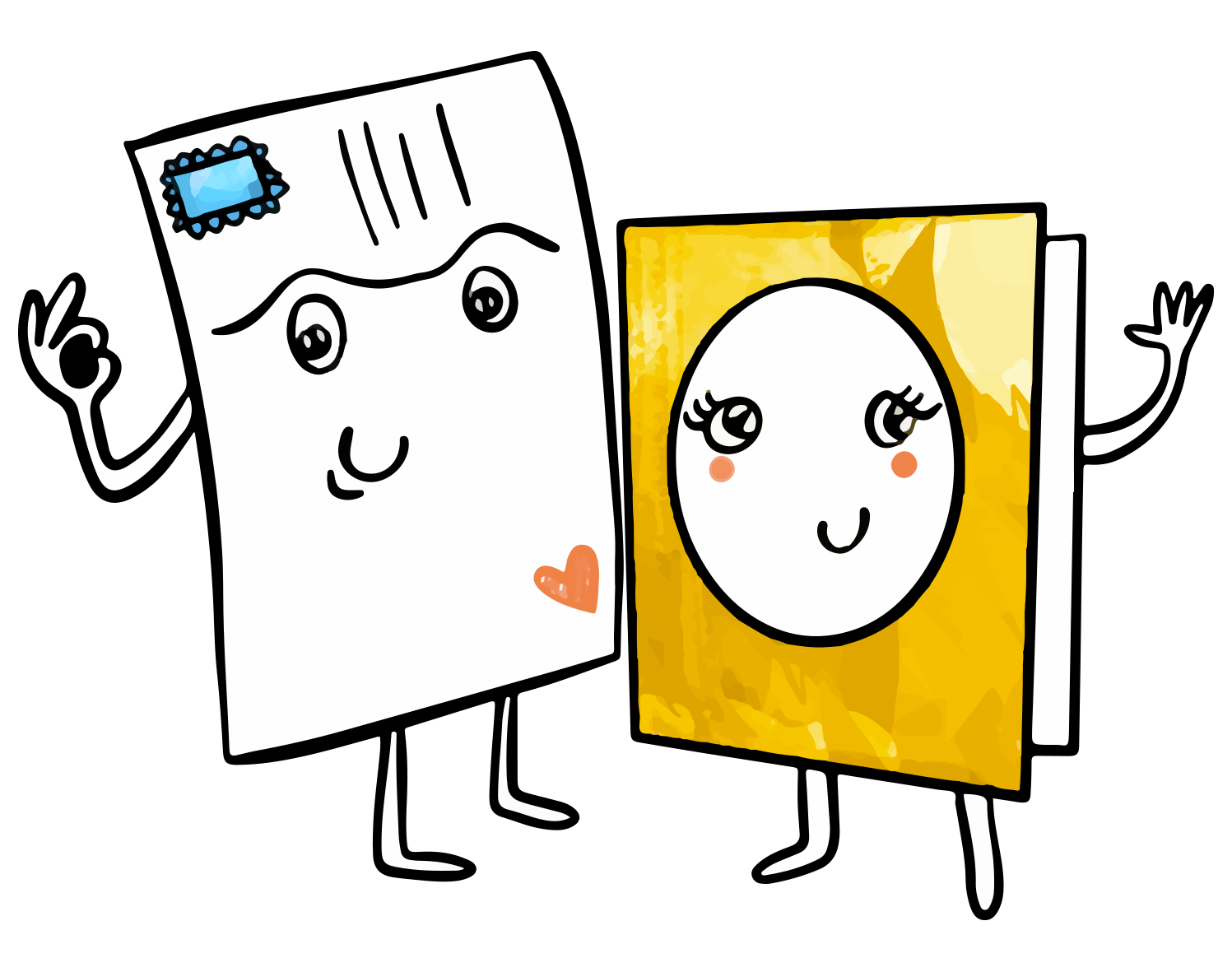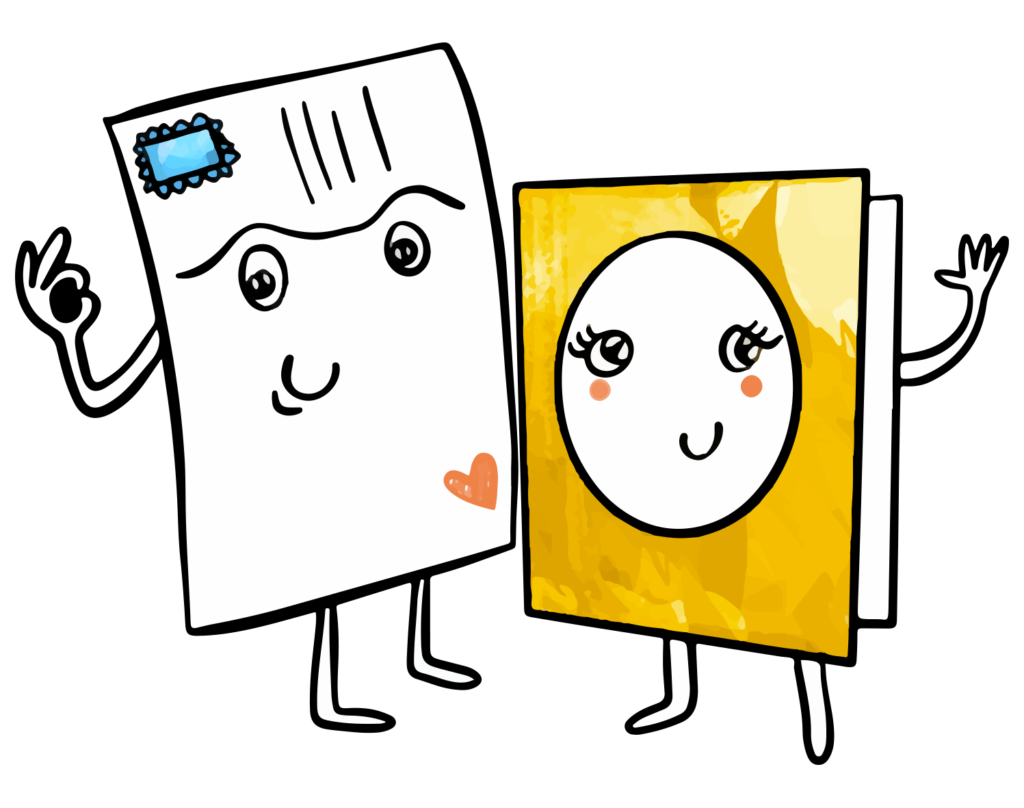 Need help? Any questions? Our team answers you within 24 hours, 7 days a week
Some birthdays deserve timeless gifts. One of your closest people is turning 50? Mark the occasion in an original way, with a lovely 50th birthday postcard. To do so, download the Fizzer app on your mobile, computer or tablet! 
Why should you send a birthday card for a 50th birthday?
Sending a personalised card only takes a few minutes with Fizzer, and it doesn't involve administrative formalities! No need to go to the post office, or to buy stamps: take care of the creative part, while Fizzer takes care of the rest. 
On which occasions can you send a card with Fizzer?
Every occasion is good enough to surprise your friends and family with a kind thought. The birthday of your best friend is coming up but you won't be able to celebrate it in person with him or her? Surprise your loved one with a lovely personalised postcard! 
Fizzer is not only there to celebrate birthdays: our products celebrate all the happy events. Weddings, births, holidays or religious feasts: there's always a good reason to share happiness through a nice card. 
What is the delivery time for a postcard with Fizzer?
Once your order is confirmed, our teams are doing their best to send your creations in a delay of 24 working hours. It's the average time needed by our teams to print, stamp and send your gift. Besides, you'll also need to consider the delivery time of the post office.

The average delivery time of the post office are:

2 to 5 days for France and Europe

4 to 12 days for the USA, Canada & Australia

1 to 3 for the rest of the world
As we cannot be entirely certain of the delivery time of the post office, we advise you to take some advance, especially if your card needs to arrive on a special day, such as Christmas or a birthday!