3, 2, 1...happy birthday!
A pretty 50th birthday card to surprise your loved one
Whether you're worried about aging or in a hurry to grow up, birthdays are always a good opportunity to spend precious moments with the people you love. One of your closest friend or family member is about to celebrate their 50th birthday? On special occasions, big surprises! 
After all, what better than a birthday to show your friends or family all your love? Take advantage of this anniversary to surprise your loved one with delicate attention. Sometimes the most beautiful gestures are the simplest. Surprise your loved one with a pretty 50th birthday card, which reflects their beautiful evolution. 
Yes: with Fizzer, you are free to add the photos of your choice to your birthday card. Take advantage of this opportunity to offer a personalized gift to your friend or close relative. With an original card, you will always have more effect!
Surprise your loved ones with a beautiful card
How to send a birthday card with Fizzer?
Choose the model that suits you
Are you more classic, wacky or creative? With Fizzer, you can create a unique birthday card that reflects your personality 100 %. To do this, browse through our many themes (humorous cards, dozens, multi-photos, etc.). 
Personalize your card with photos
Since your loved one is unique, celebrate their birthday with an equally original card. For a personalized result, don't hesitate to stage the lucky recipient by adding their most beautiful photos to the birthday card. You can also customize the design of your card, varying the colors and fonts. 
Add an inspirational message
Now that your birthday card is a real treat for the eyes, don't forget to wish your loved one your best wishes. It's time to let your heart speak! 
Add the recipient's address
Once you are satisfied with your card, all you have to do is add the address of the lucky recipient! Our teams then take care of printing your card, putting it in an envelope and posting it, within 24 working hours. 
Ready to create your 50th birthday card?
3 text ideas to write on your 50th birthday card
sister birthday
My dear Cécilia, I wish you a wonderful birthday. I find it hard to realize that my little sister is already 50… What a long way you've come since you were 20! One thing is certain: your rebellious spirit and your recklessness are as strong as ever. To your eternal youth! Big kisses and see you soon, Pierrick
aunt birthday
Hello tata! We are writing this little card to wish you a wonderful birthday. Mom says you're getting old, but for us you'll always be the coolest tata. With you we really feel like we're taken seriously, and then we have so much fun! 50 years is surely a lot of years already… Please stay as you are.
Chloe and Louis who love you very much
birthday friend
My dear Christophe, today you pass the famous fiftieth milestone. A new decade awaits you, rich in projects. You can be proud of what you have already accomplished. You have a fulfilled family, a brilliant career, hobbies. So I wish you a lot of health and always so much love, to be able to fully enjoy every moment. Anne, your faithful friend.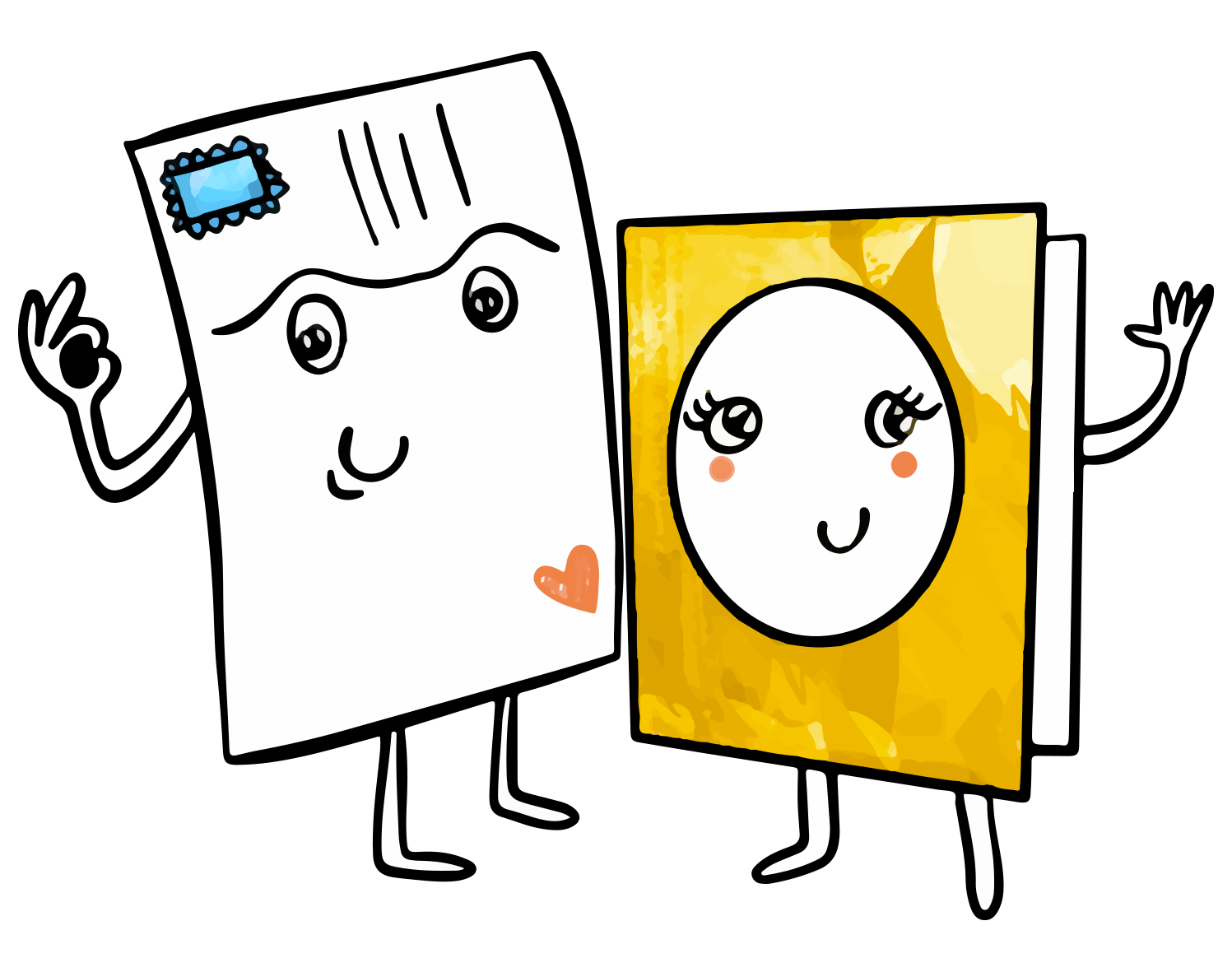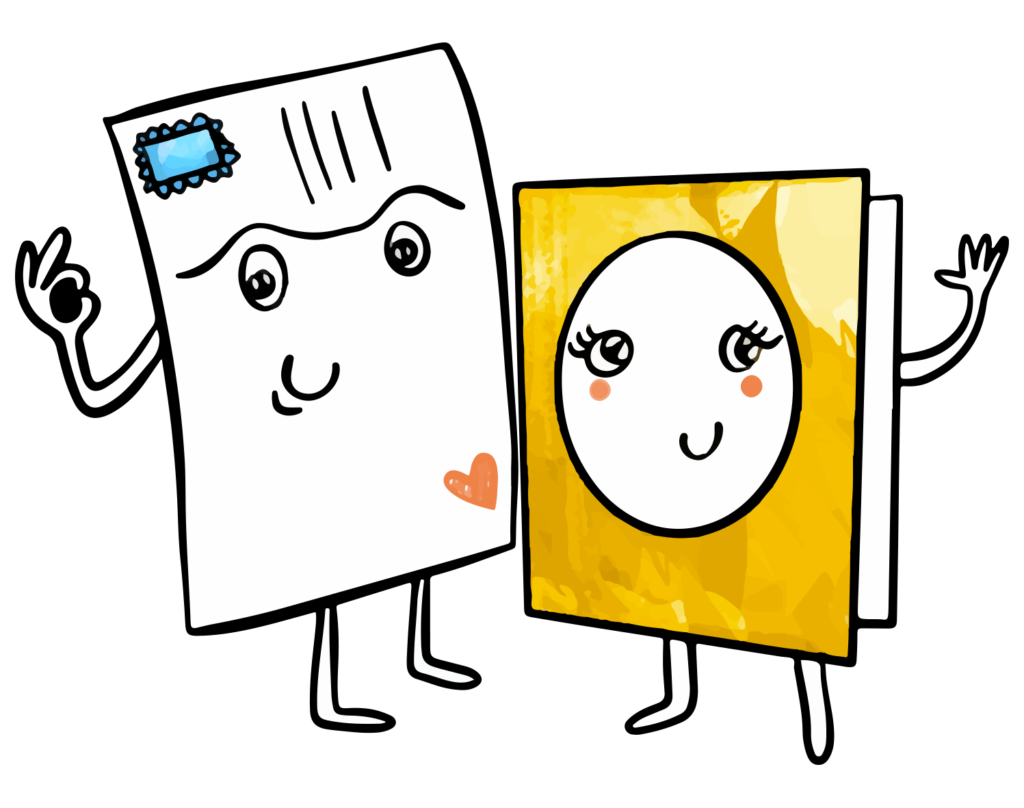 Need help ? A question ? The Fizzer team responds to you within 24 hours, even on Sundays!
Some birthdays deserve timeless memories. One of your loved ones is about to celebrate their 50th birthday? Mark the occasion in an original way, with a pretty 50th anniversary card. To do this, all you have to do is download the Fizzer app on your phone, computer or tablet! 
Why send a 50th birthday card?
Sending a personalized card only takes a few minutes with Fizzer, and involves no administrative formalities! No need to go to La Poste or look for envelopes: with Fizzer, you take care of the creative part, and we take care of the logistics. 
When should I send a Fizzer card?
All occasions are good to surprise loved ones with a little attention. Your best friend's birthday is approaching but you are not by his side to show him all your love? Opt for a pretty personalized birthday card! 
Note that Fizzer is not limited to birthday cards: our products celebrate all happy events! Birthdays, weddings, births, religious holidays or sunny getaways: there is always good news to announce with Fizzer. 
What are the delivery times for a Fizzer card?
As soon as your order is confirmed, our teams get busy sending your creation to the postman, within 24 working hours. This is the average time needed by our teams to print, postage, envelop and post your gift. To this time, the delays of La Poste must be added.

We count on average:

2 to 5 days for France and Europe

4 to 12 days for USA, Canada and Australia

1 to 3 weeks for the rest of the world
As postal delays cannot be predicted with certainty, we advise you to do this in advance or to schedule the date of shipment of your card, if your shipment is to coincide with a very specific date, such as a birthday, or Christmas...