Lots of love for lots of candles
Postcard format (10x15 cm) or event card (14x14 cm)

Customizable at will

Envelope included

Printed in France
How to send your photos by card with Fizzer?
Choose your best photos
Capture beautiful moments, choose a template and personalize your postcard with your own photos. All occasions are good: trips, birthdays, weddings etc.
Add your message to your card
Once your photos are added, color your text and select the font of your choice. Personalize your stamp with a photo and sign with your fingertip!
Select one or more recipients
Sending a postcard with Fizzer means having the opportunity to please the whole family! Add your contacts to your address book and select one or more recipients for the same card.
Make people happy with a card in your image
Your postcard is stamped and sent in an envelope to protect your words and photos. Thus, your loved ones discover a real postcard in their mailbox, worthy of being displayed on the fridge!
A good day in perspective
Your grandmother, father, aunt or even husband is about to celebrate his 80th birthday ? All in good time ! With age, the wonder of childhood is gone and we care less of his own anniversary. Yet that's no reason not to remind your loved ones how much they mean to you, especially the day of their birth. 80 years is a beautiful round age who deserves enthusiasm. So please your loved ones with a birthday text 80 years old, for men Or for women. A good day in perspective !
Even if as we get older we settle down, we also often find the little grain of madness that we had put aside. Age should therefore not necessarily be synonymous with (too much) seriousness, quite the contrary. So don't hesitate to make your loved ones laugh, with a humorous text! 🙈
" Happy birthday old branch! »
Happy birthday old branch! You know I allow myself this little joke because you are only a few months older than me. Congratulations in any case for this beautiful age. Let's meet soon to celebrate. Big hugs, Jeannine
"You didn't think you'd get away with it all the same"
Happy birthday Jacques! Yes, we know you said "no birthday this year" but you still didn't think you were going to get away with it. We're counting on you to celebrate in style. Kisses, the Regnier family
"80 years old and still all your teeth"
80 years old and still all your teeth! I'm kidding but for real you are the most beautiful octogenarian I know. Have a wonderful day and see you soon for the family reunion. I kiss you hard, your darling daughter
Because there is no age to pamper your loved ones and send them nice words! Do not hesitate to remind them of all the beautiful things you think of them, especially for their 80th birthday! 💖
"We've come this far together"
My dear Evelyne, I wish you a wonderful birthday. You've been my best friend since we were 15 and it's crazy to think we've come this far together. I'm proud of you and of us. A thousand kisses, Madeleine
"Something I've never told you before"
Happy Birthday Aunty! For your 80th birthday I wanted to tell you something that I've never told you before. Know that you are like a mother to me and I can't thank you enough for all your love and support. With all my love, Luke  
"An extraordinary husband for 60 years"
My love, happy 80 years! And at the same time, happy diamond wedding anniversary to both of us. You've been an amazing husband for 60 years. And I am the luckiest woman in the world to have you! I love you, Rose
I create my 80th birthday text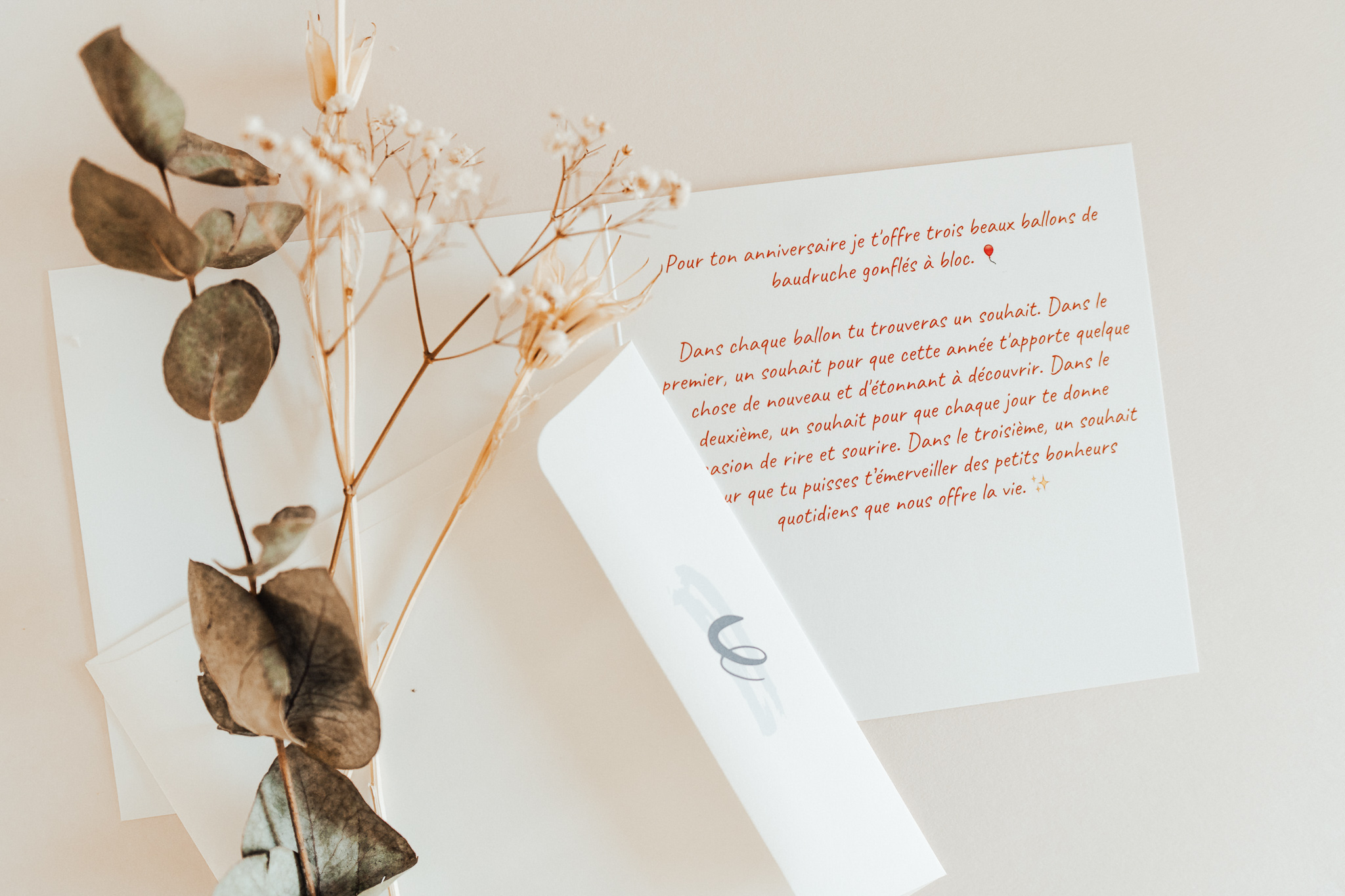 If you're sending a card to someone you're not particularly close to or just want to keep it sober, a classic text would also work well for a birthday card. 📝
"A beautiful day for your 80 springs"
A very happy birthday dear Madame Pinson! We hope you have a great day for your 80 spring, which goes perfectly with the current beautiful season. All our friendships, the Dahan family 
"You will always be my little brother to me"
Happy birthday to my darling brother! You may be 80 years old, but you will always be my little brother to me. Welcome to the club of octogenarians, you'll see it's pretty cool. I'm kissing you strongly. Diana
"You spread good humor all around you"
Dear mom, today is your day. So happy birthday to the best of moms. You are the most amazing 80 year old woman I know! Continue to be as bright and full of vitality, you spread good humor all around you. Big hugs, Jerome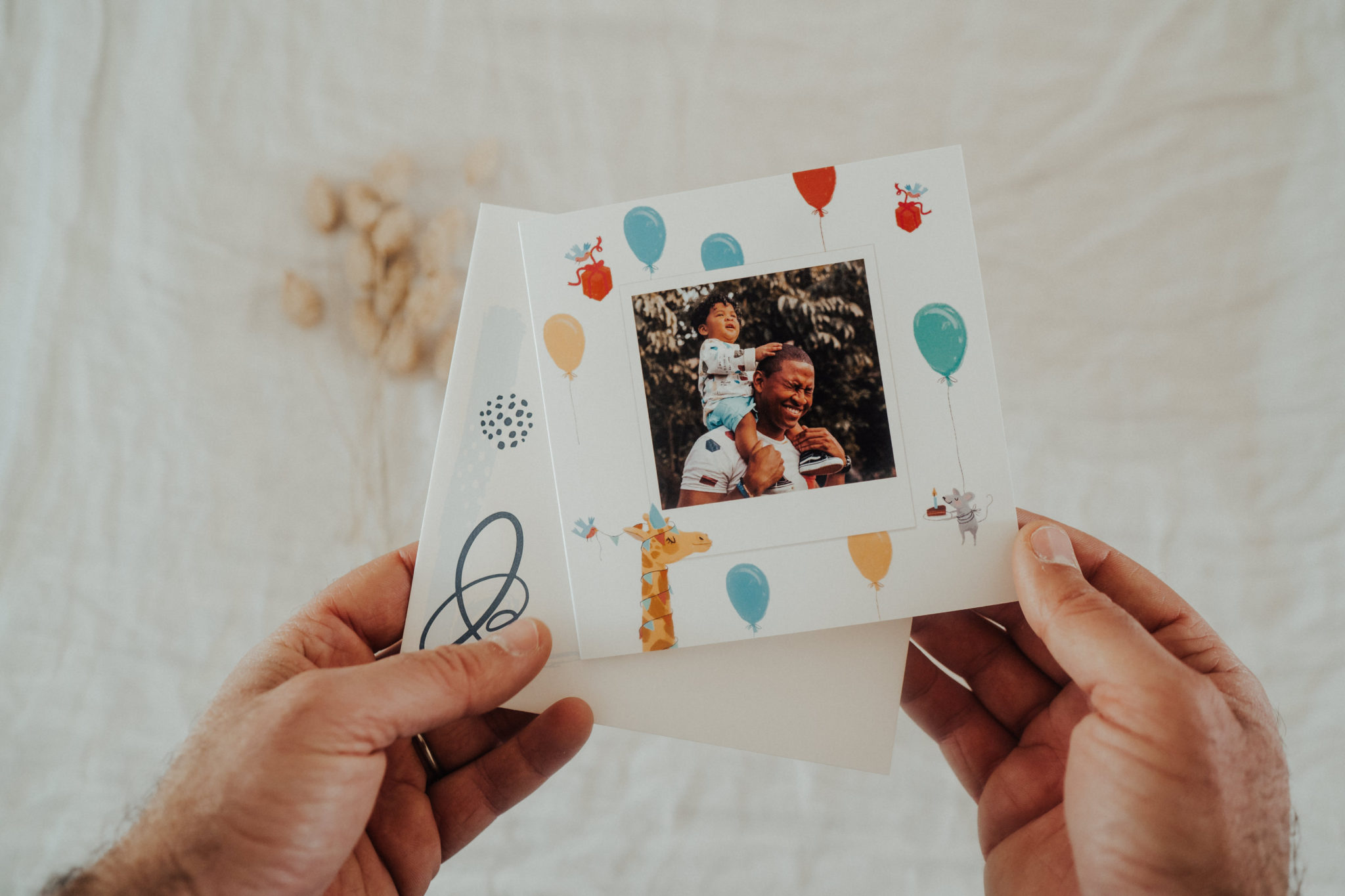 Grandparents love their grandchildren, it's well known! They are always delighted at the idea of keeping them at home, taking them out on the road and cooking them delicious meals. For their birthday, a card from them will fill them with happiness! 👩‍👧‍👦
"I love you more than candy"
Hello Grandma, happy birthday! I wanted to tell you that I love you more than candy, my comforters and the slide. I hope we'll come see you soon. Big big kisses, Timothée
"Best Grandfather's Birthday"
Dear grandfather, today is a special day. It's the birthday of the best grandfather ever. So happy birthday grandpa! Thanks for being so nice. Big hugs, Lauriane
"Looking forward to your next vacation at home"
Hi grandma, we are writing to you from the garden where the weather is nice to wish you a wonderful birthday. We can't wait to come and spend the next vacation with you and grandpa. Big zoubi, Emile and Adele 
When you create a postcard, your order is processed within 24 business hours. Then, it is the delays of La Poste that apply:
France and Europe: 2 to 6 days
USA, Canada and Australia: 4 to 12 days
Other destinations: 1 to 3 weeks
Dimensions postcard: 10×15 cm & Event card: 14x14 cm
Postcard format: front/back, event card: 4 pages
Postcard paper 330g - Event card paper 280g
Envelope: included
Shipping costs: included worldwide
All our cards are made in France
Start my 80th birthday text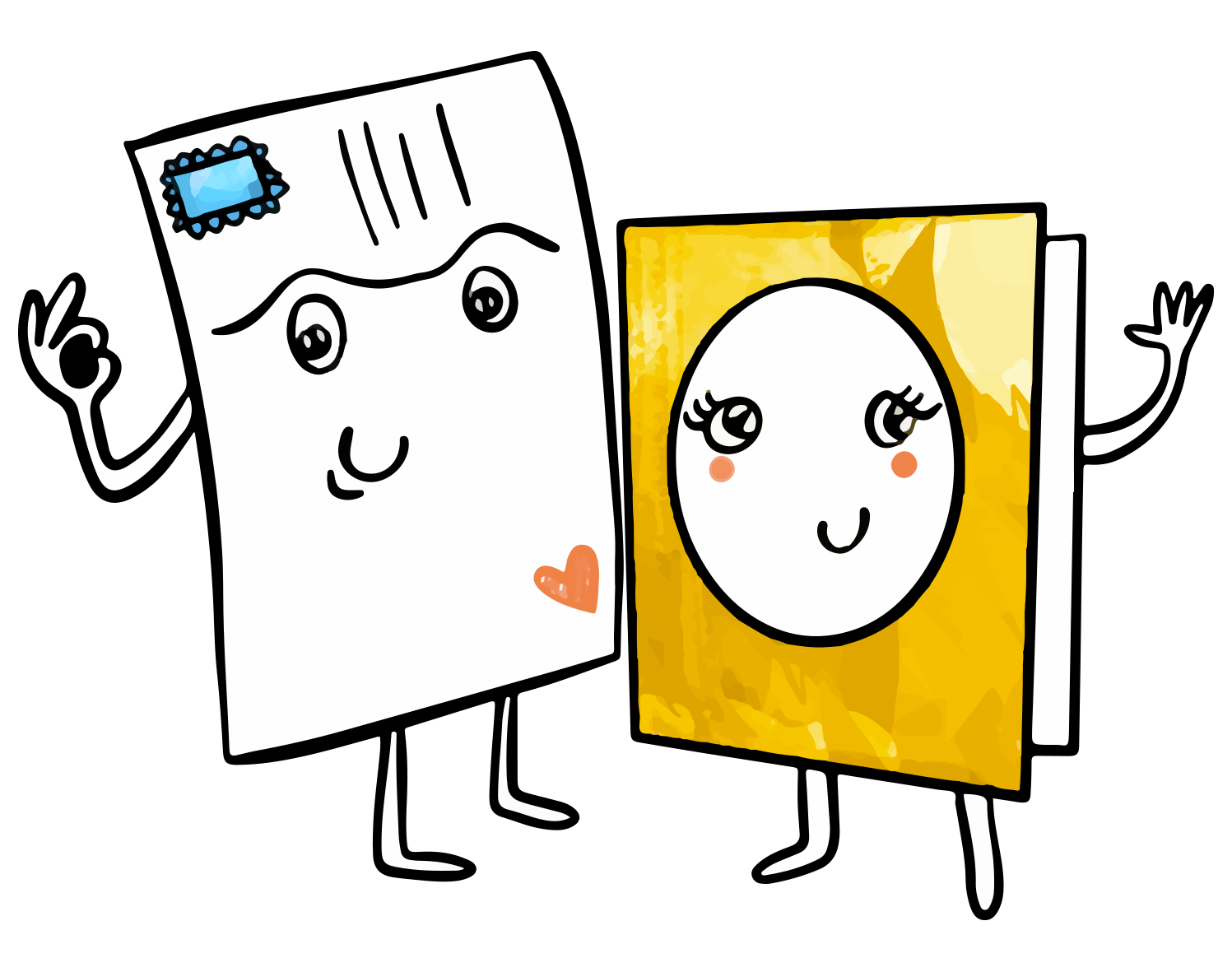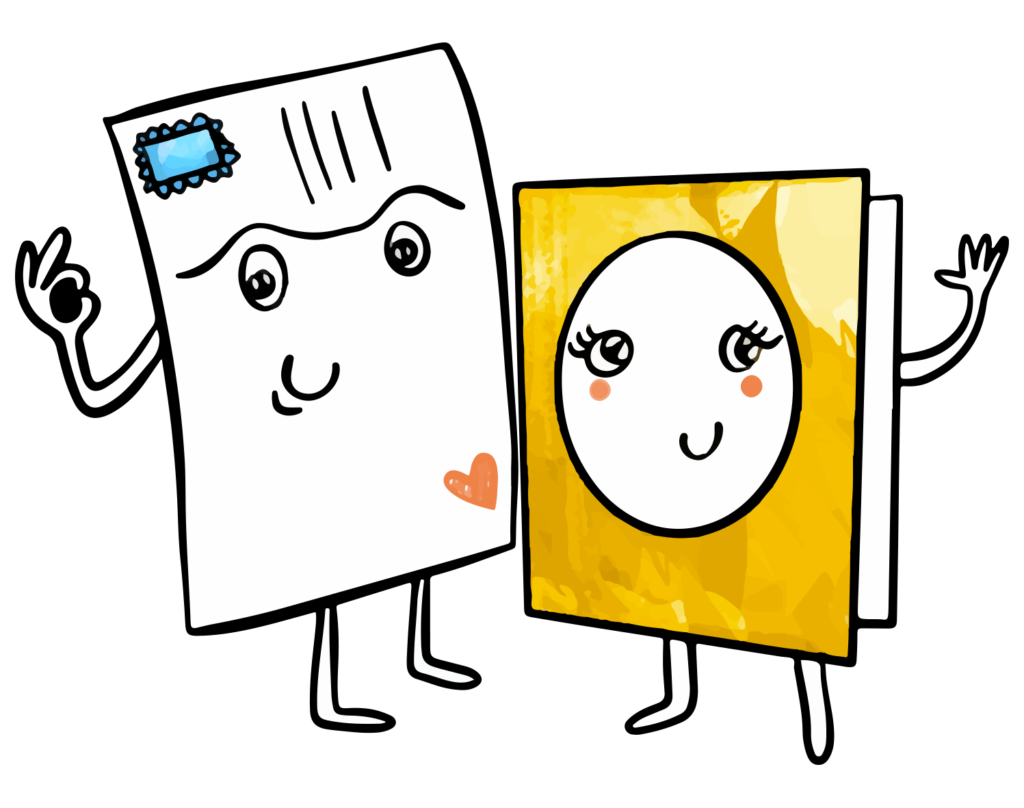 Need help ? A question ? The Fizzer team responds to you within 24 hours, even on Sundays!
So ! Among these texts for a man's 80th birthday, where the 80 candles of a woman you know, have you found your happiness? We hope so, because we put our heart into writing these proposals to inspire you. Your favorite octogenarians will be delighted to hear from you, but above all to see that in no case have you forgotten their wish their eightieth year. It's an amazing milestone, so cherish them and pamper them. nice message that you will send them for their 80 years old.
The Fizzer application, created in 2014, allows you to create personalized cards, such as announcements or birthday cards. No need to go to La Poste, we do everything for you. Printing, enveloping and postage. 
How it works ?
It is very simple. Connect to Fizzer on web, Android or iOS. Get credits, select the card format you like and then your favorite illustration. Add your photos (or select a card with illustration only), write a text, personalize your stamp and add your handwritten signature. Do you like the card? Select one or more recipients, validate and it's done. Your card is shipped within 24 business hours anywhere in the world. 
Why send a card with an 80th anniversary text?
Because contrary to popular belief, symbolism still matters at 80. Your loved ones will be delighted to see that you took the time to write them a nice card for their birthday. Warmth and smiles directly in their mailbox to start the day in style! 
What 80th birthday text for a man?
Choose from our list of little words to write on a card. To wish his birthday to your grandfather, uncle or neighbor who wishes his 80th birthday is already something very important for them. But if in addition you personalize the card that you will send them in a more masculine way, or with things that will please this man who is celebrating his 80th birthday, you will make someone happy!
What 80th birthday text for a woman?
Along the same lines, giving a woman an 80th birthday card can make her very happy, whether it's your grandmother, your aunt, your neighbor or just an elderly lady you like. Feel free to import souvenir photos or personalize the card. This brand new octogenarian will be all the more delighted!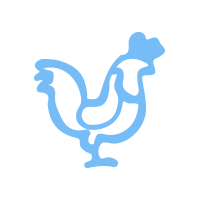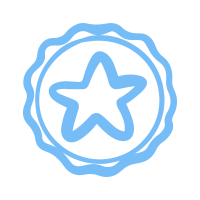 Imprim'vert certified paper