Lots of love for lots of candles
Postcard format (10x15 cm) or greeting card (14x14 cm)

Customizable as you like

Envelope included

Printed in France
How to send your photos by card with Fizzer?
Choose your favourite photos
Immortalize nice moments, choose a template and personalise your postcard with your own photos. You can do it for many occasions: travels, birthdays, weddings etc.
Add a message to your card
Once you have added your photos, color your text and select the font of your choice. Personalise your stamp with a photo and sign with your fingertip!
Select one or more recipients
Sending a postcard with Fizzer means having the opportunity to please the whole family! Add your contacts to your address book and select one or more recipients for the same card.
Make people happy with a custom-made card
Your postcard is stamped and sent in an envelope to protect your words and photos. This way, your loved ones will discover a real postcard in their mailbox, worthy of being displayed on the fridge!
A good day in perspective
Your grandmother, father, aunt or even husband is about to celebrate his 80th birthday ? All in good time ! With age, the wonder of childhood is gone and we care less of his own anniversary. Yet that's no reason not to remind your loved ones how much they mean to you, especially the day of their birth. 80 years is a beautiful round age who deserves enthusiasm. So please your loved ones with a birthday text. 80 years old, for men or for women. A good day in perspective !
Even if you do get wiser with age, you also often get funnier too. Age doesn't have to be synonymous with (too much) seriousness, quite the opposite. So don't hesitate to make your loved ones laugh with a funny text! 🙈
« Happy birthday old sport! »
Happy birthday old sport! You know I take the liberty of making this joke because you're only a few months older than me. Congratulations for this beautiful age. Let's meet up soon to celebrate. Lots of love, Joan
« You didn't actually think you were going to get away with it? »
Happy birthday Jonty! Yes we know you said "no birthday this year" but you didn't actually think you were going to get away with it this easy, did you? We're counting on you to celebrate it with style. Love, the Mitchell family
« 80 years old and still fit as a fiddle »
80 years old and still fit as a fiddle! You truly are the prettiest 80-something I know. Have a wonderful day and see you very soon at the family reunion. Lots of love, your dear daughter
Because there is no age to spoil your close ones and send them lovely messages! Don't hesitate to remind them all the nice things you have to say about them and, particularly, on their 80th birthday ! 💖
« We came all this way together »
My dear Kathy, I wish you a splendid birthday. You have been my best friend since we were 15 years old. How crazy to think that we came all this way together. I'm proud of you and of us. All my love, Madeleine
« Something I never said before »
Happy birthday Auntie! On your 80th birthday, I wanted to tell you something I never said before. You are like a mother to me and I will never thank you enough for all your love and support. Fondly, Luke  
« A wonderful husband for 60 years »
Happy 80th my darling! And at the same time, happy diamond wedding anniversary to us both. You have been a wonderful husband for 60 years. And I, am the luckiest woman in the world to have you! I love you, Rosie
Create an 80th birthday text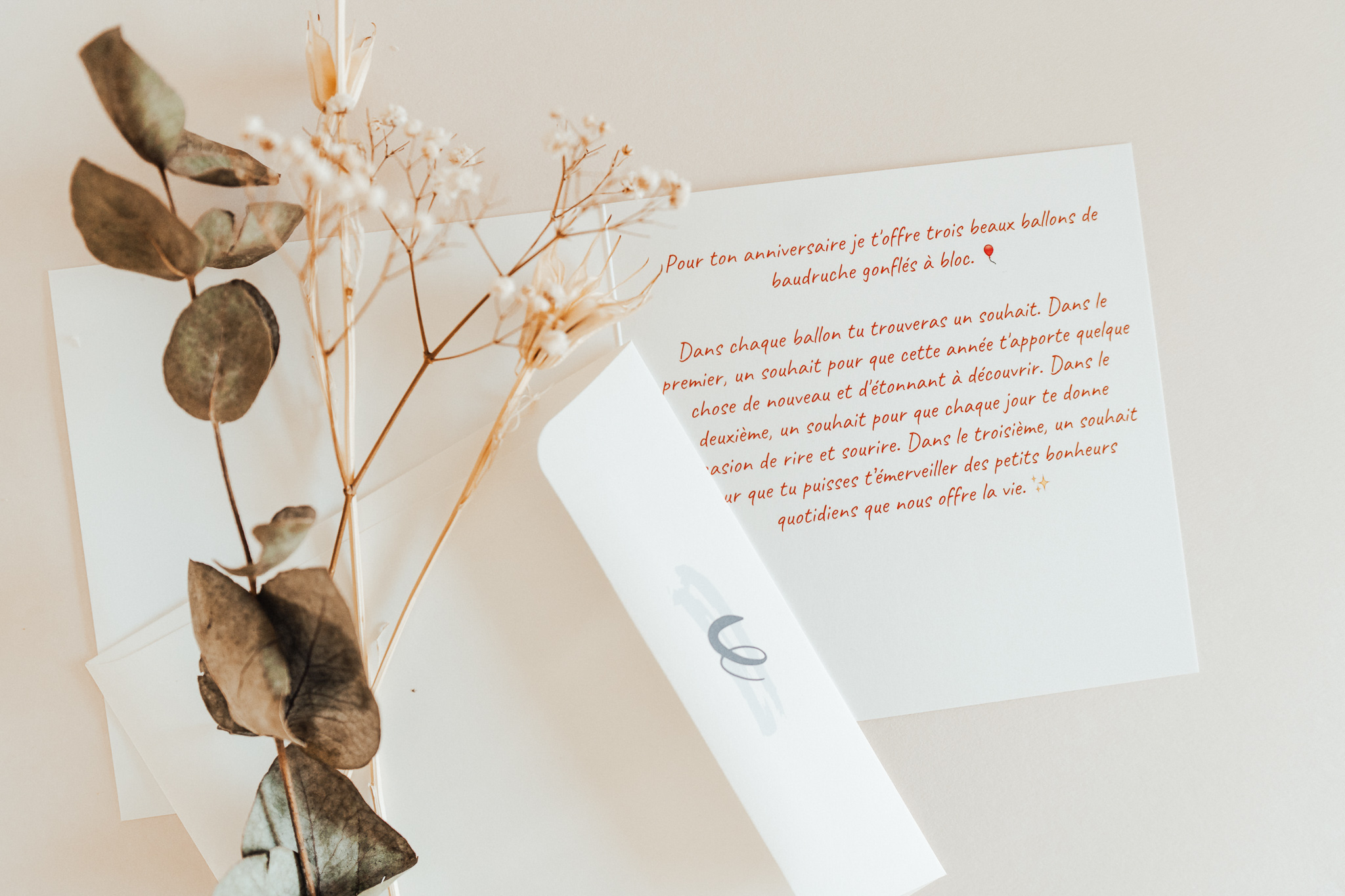 If you're sending a card to someone you're not particularly close with or, simply, if you wish to keep it light, a simple text will also do very well for a birthday card. 📝
« A beautiful day for your 80 summers »
A very happy birthday to you Mrs Wincott! We hope you'll have a beautiful day for your 80 summers, which go superbly with the current season. Warmest regards, the Roth family 
« You'll always be my little brother »
Happy birthday darling brother! Even though you're 80 today, you'll always be my little brother. Welcome to the 80-something club, you'll see it's quite swell. Lots of love, Diane
« You spread cheer all around you »
Dear mom, today is your day. So happy birthday to the best of moms. You are the most amazing 80 year old woman I know! Continue to be as bright and full of vitality, you spread good humor all around you. Big hugs, Jerome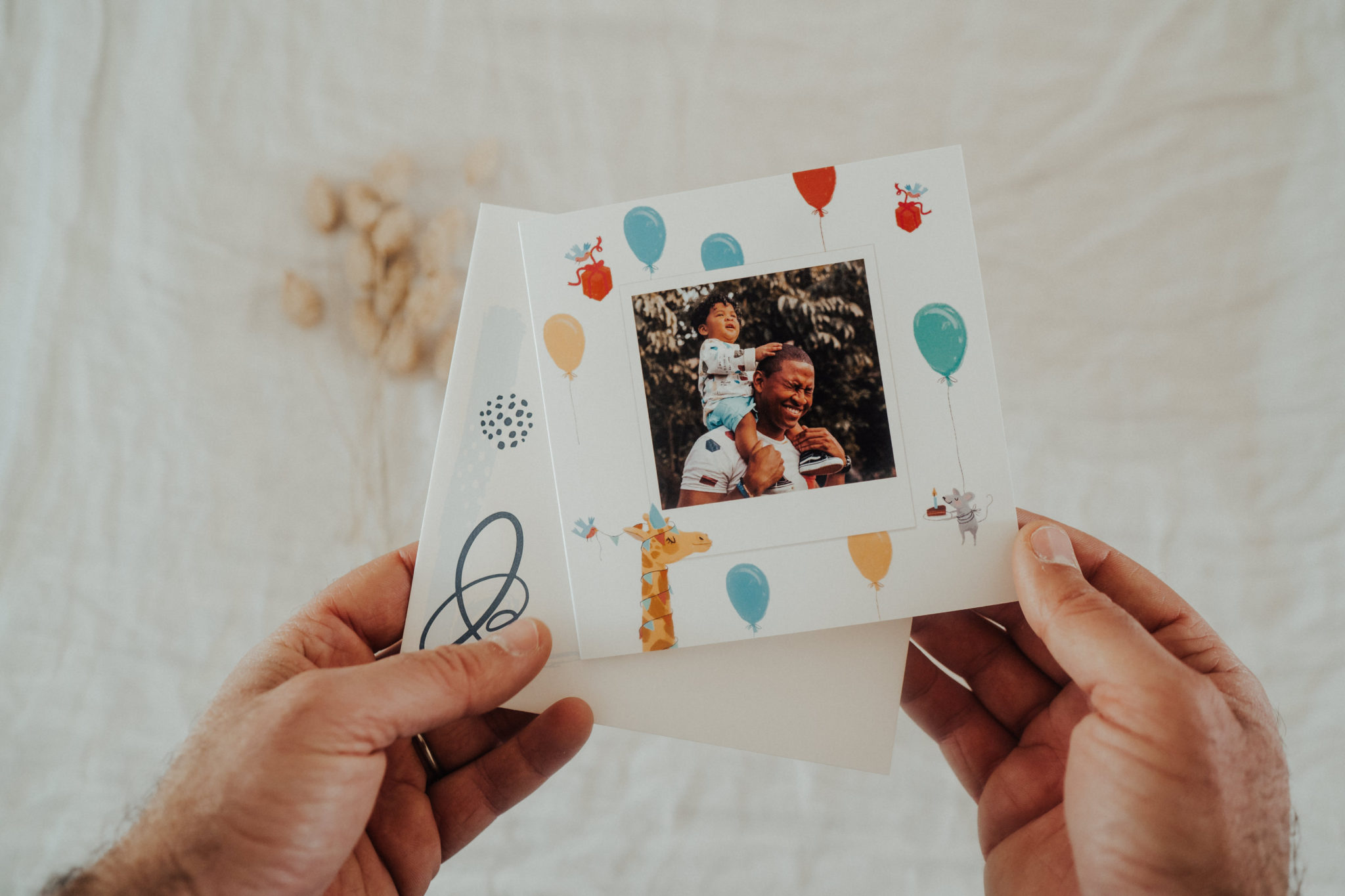 Grandparents dote on their grandkids, everyone knows that! They're always keen to watch over them, take them on a trip or cook delicious meals for them. On their birthday, a card from their grandkids will fill them with joy! 👩‍👧‍👦
« I love you more than sweets »
Hi Nana, happy birthday! I wanted to tell you that I love you more than sweets, my cuddly toys and the slide. I hope we come to see you soon. Lots and lots of love, Tim
« The day the best grandad ever was born »
Dear grandad, today is a special day. It's the day the best grandad ever was born. So happy birthday gramps! Thanks for being so cool. Lots of love, Libby
« Can't wait for the next holiday at yours »
Hi granny, we're writing from the garden where the sun is shining to wish you a wonderful birthday. We can't wait to come spend the next holiday at yours and gramps'. Love you, Penny and Ted 
When you create a postcard, your order is processed within 24 working hours. After that, La Poste's delivery times apply:
For France and Europe: 2 to 6 working days
For the USA, Canada and Australia: 4 to 12 working days
Other destinations: 1 to 3 weeks
Postcard size: 10×15 cm & Event card: 14x14 cm
Postcard format: recto/verso, greeting card: 4 pages
Postcard paper 330g - Event card paper 280g
Envelope : included
Shipping costs: included worldwide
All our cards are made in France
Start my 80th birthday text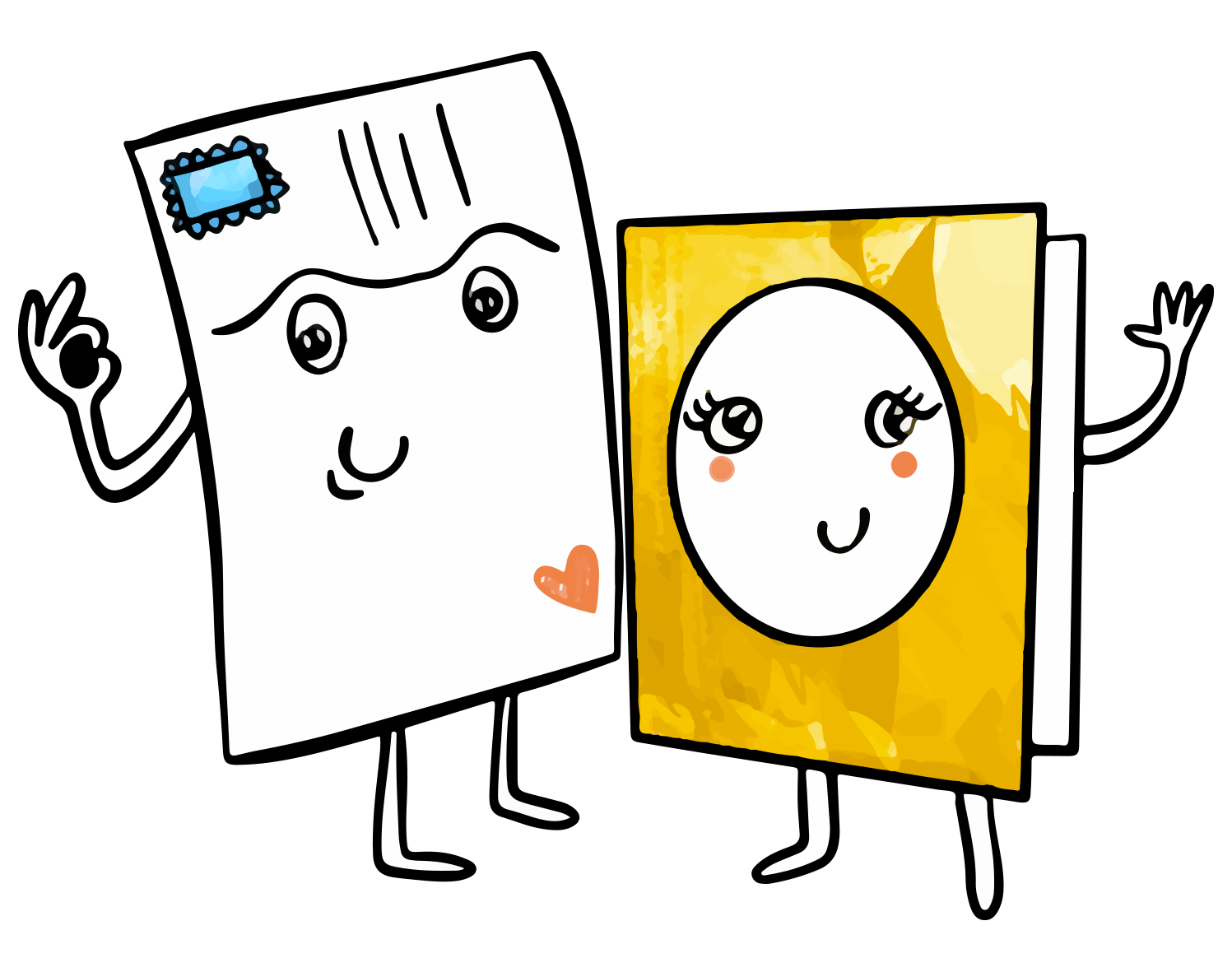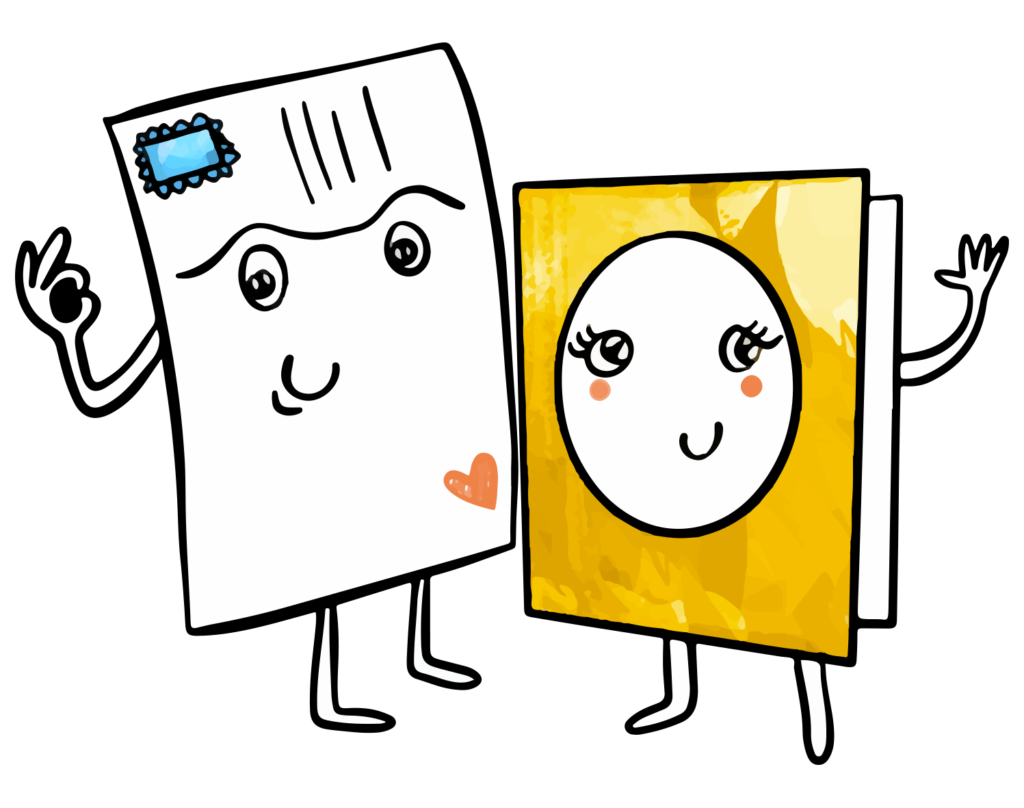 Need help? Any questions? Our team answers you within 24 hours, 7 days a week
So ! Among these texts for a man's 80th birthday, where the 80 candles of a woman you know, have you found your happiness? We hope so, because we put our heart into writing these proposals to inspire you. Your favorite octogenarians will be delighted to hear from you, but above all to see that in no case have you forgotten their wish their eightieth year. It's an amazing milestone, so cherish them and pamper them. nice message that you will send them for their 80 years old.
The Fizzer app, created in 2014, helps you create personalised cards such as announcements or birthday cards. No more need to go to the post office, we print your card, put it in an envelope and frank it, so you don't have to! 
How does it work?
It's very simple. Log on to Fizzer on the web, Android or iOS. Get some credits, select the card format you like and the illustration you like best. Add your pictures (or select a card with just an illustration), write your text, personalise your stamp and add your handwritten signature. Liking your creation? Select one or several recipients, confirm and that's it. Your card is posted throughout the world in one working day. 
Why send a card with an 80th birthday text?
Because contrary to received wisdom, symbolic gestures still matter when you're 80. Your loved ones will be delighted to see that you've taken the trouble to write them a lovely card for their birthday. A lot of warmth and sunshine straight in their letterbox to start the day on a high note! 
What 80th birthday text for a man?
Choose from our list of little words to write on a card. To wish his birthday to your grandfather, uncle or neighbor who wishes his 80th birthday is already something very important for them. But if in addition you personalize the card that you will send them in a more masculine way, or with things that will please this man who is celebrating his 80th birthday, you will make someone happy!
What 80th birthday text for a woman?
Along the same lines, giving a woman an 80th birthday card can make her very happy, whether it's your grandmother, your aunt, your neighbor or just an elderly lady you like. Feel free to import souvenir photos or personalize the card. This brand new octogenarian will be all the more delighted!