Send your best wishes for the start of the school year!
Send all your love to your children, nephews or grandchildren!
School starts again soon ! Often synonymous with stress, this time of year is nonetheless a happy event that often marks significant progress in the development of a child or adolescent. Yes: back to school often rhymes with new projects, new stage and, sometimes even, new course.
Do you perhaps have a nephew who is starting his high school years, a granddaughter who is entering college, or even a godson who is about to enter first grade? Mark these moments with a pretty back to school card, and make this important passage a timeless memory.
With Fizzer, you can wish your best wishes to the children around you, by sending them a personalized creation! In a few clicks, you will allow your favorite troublemakers to approach the start of the school year on a positive note. Do you want to share this new school year with your loved ones? Our cards also work in this direction! 
I select a beautiful back to school card
I add a nice text of encouragement
I surprise my little troublemaker or my relatives
Make people happy with a back to school card
Our cards for the start of the 2020 school year
3 text ideas for greeting cards
For a goddaughter
"My dear Pauline, 
Your mom told me that, this fall, you were already going to college! How fast are you growing up. I still remember your first return to school, you were so shy and studious! Today you are a big girl, extroverted and open to the world. I am very proud of you and wish you all the best. I am sure that your entry into the world of college students will be crowned with success. Lots of love. Your darling godmother. »
For a grandson
" My dear Maxime, 
I'm not with you to wish you all my wishes in person, but I'm counting on mom or dad to read them to you for me. This month of September, here you are already at CP! What a big boy! It seems that you can't wait to go to school. It doesn't surprise me, you already loved kindergarten! You are so smart and kind, I have no doubt that you will make lots of friends and girlfriends very quickly. I wish you a very nice return to school my darling, we will see you again very soon so that you can tell me all about it. Your beloved grandma. »
For her child
" My little darling,

Mom is so moved today! You enter, like a big one, in the third class. Your last year in college, before joining the world of adults! I couldn't help but create, for the occasion, a small personalized card, highlighting your beautiful progress from CP to the present day. We are very proud of the bright and mature young girl you have become. We do not doubt for a second that this new year will be crowned with success, and we wish you, more than anything, to blossom fully. Dad and mom who love you very much"
Ready to wish a good start to a loved one?
How to create a personalized back to school card
Choose the appropriate model
With Fizzer, you can create an original and inspired greeting card in just a few clicks. No need to be a design pro: just browse through our collection of cards and choose the one that suits you best. Classic or quirky, it's up to you! 
Add your photos
This is, without a doubt, what makes our product special: customization! Forget interchangeable and somewhat old-fashioned greeting cards. With Fizzer, you can add your own photos to the card template of your choice. An ideal option to highlight the progress of a loved one over the years.
Don't forget your vows!
Do you like the look of your card? All you have to do is take care of the background, adding a nice message. If you lack inspiration, do not hesitate to browse the Fizzer site: we try to inspire you regularly with many selections of texts for postcards and event cards. No more lack of inspiration! 
Watch out, surprise!
Once you have added the address of your recipients and validated your order, all you have to do is…be patient! But not too much either: our teams are committed to printing, franking and posting your pretty cards within an average of 24 working hours.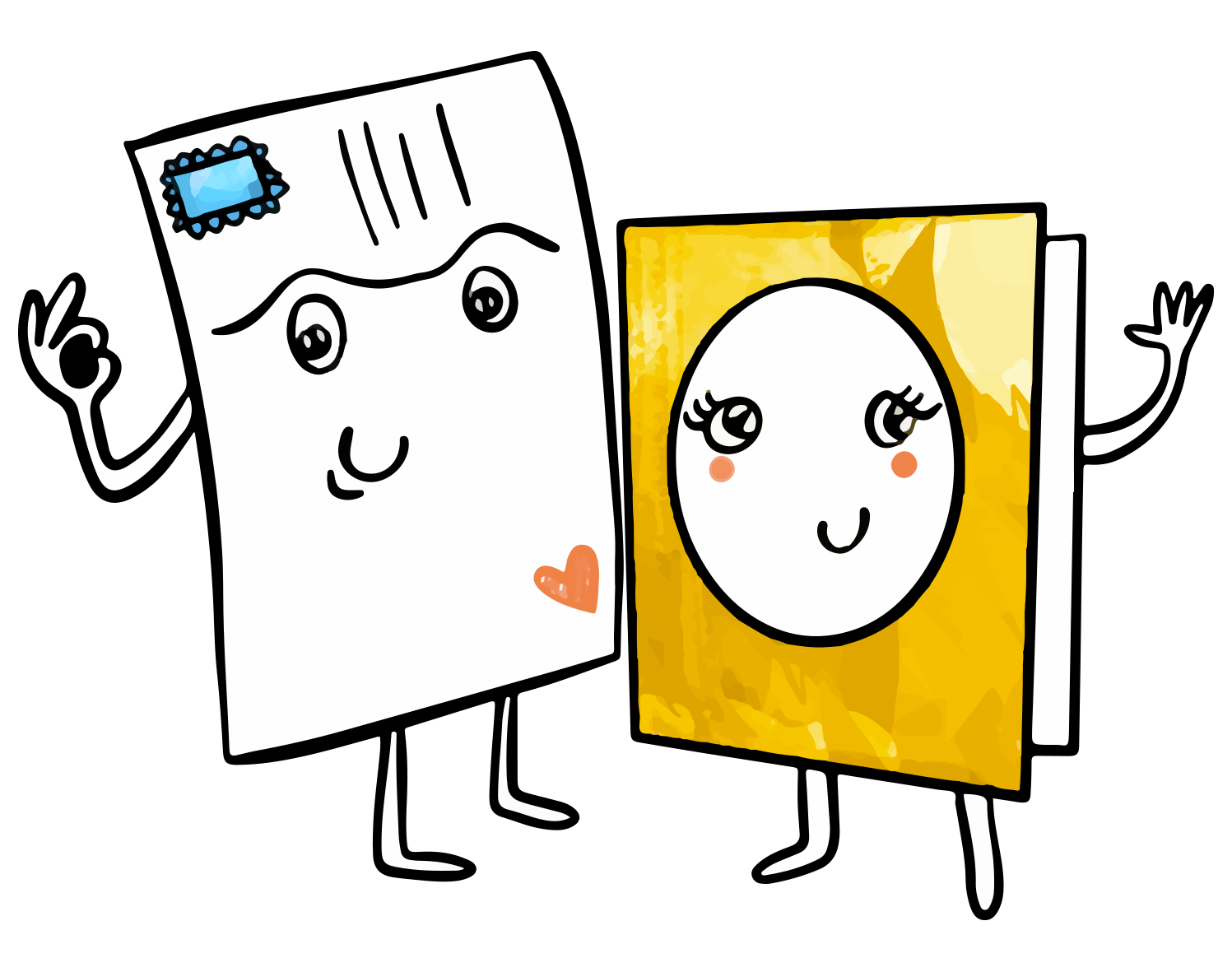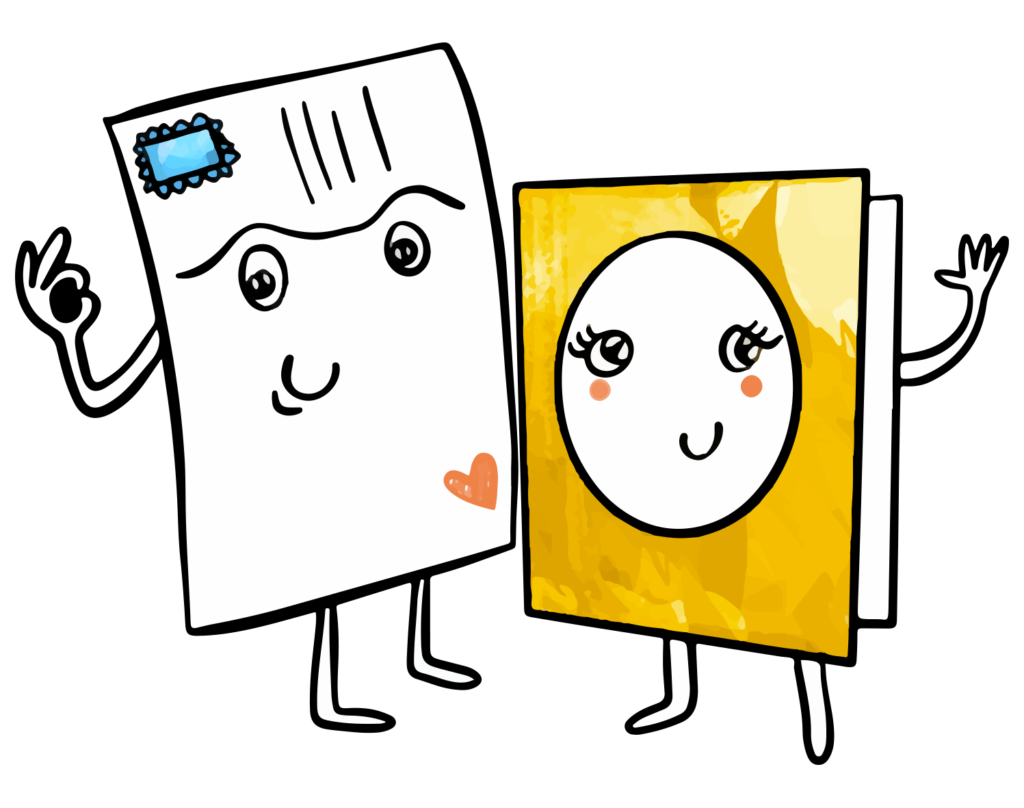 Need help ? A question ? The Fizzer team responds to you within 24 hours, even on Sundays!
Did you think greeting cards or birthday cards were old fashioned? Think again ! More than ever, today is the time for authenticity and beautiful objects. Take advantage of happy occasions to share a little love with your loved ones, with a pretty card. 
How to send a nice card with Fizzer?
In short, nothing very complicated! All you have to do is download the Fizzer application (available on mobile, computer or tablet) and create an account in a few clicks. Then choose the pack that suits you (our offers range from the 1 credit pack to the 150 credit pack!), and... that's it! You can then embark on unique creations. 
Do you want to send beautiful personalized postcards from your getaway in the sun, create a superb photo album filled with memories, or congratulate your friends on the birth of their little one? All this is possible, from the Fizzer app!