Who never dreamed of roadtripping along those red dirt roads of Australia? The famous Land down under is a gigantic place to discover! From Sydney to Perth through Brisbane, Australia is going to blow your mind off. Dry desert or tropical beach? Kangoroo or koala? Your holidays on the australian land will be unforgettable! Don't forget to keep some memories of your trip with a postcard from Australia: a little koala selfie, a photo of the sunset in the Uluru desert or the white sand from Bondi beach. Your loved ones will be so happy to receive your amazing creation! 
Send a postcard from Australia
Stay in touch with friends & familly
Surprise your loved ones with a personalised postcard
Are you ready to send your first postcard?
In which part of Australia are you travelling to?
You can create an Australia postcard for each region, with for example: Queensland, Tasmania, Northern Territory or Western Australia. Each place has its specificity and the landscapes you will come across will be perfect on your postcards and it will definition make them extra beautiful! Click on any location to discover our collection.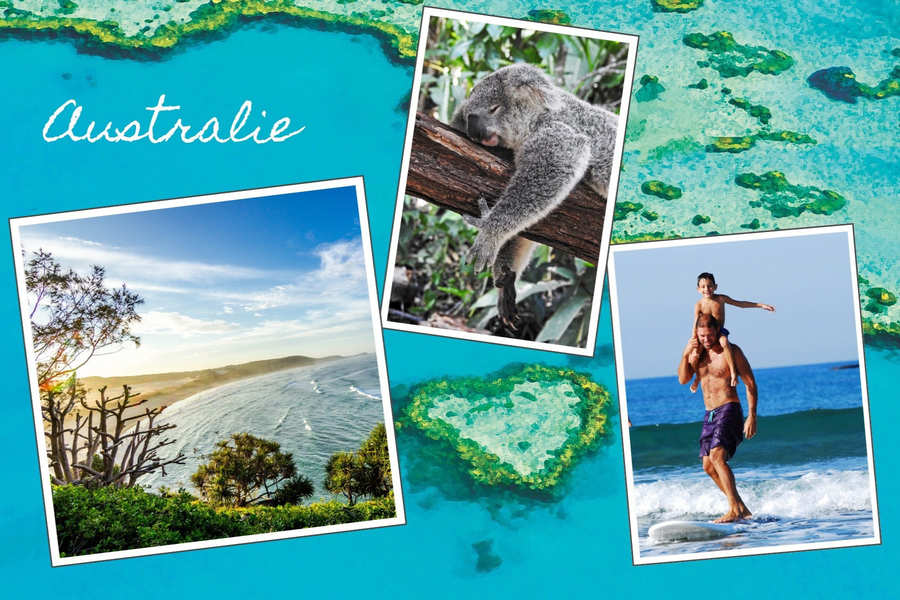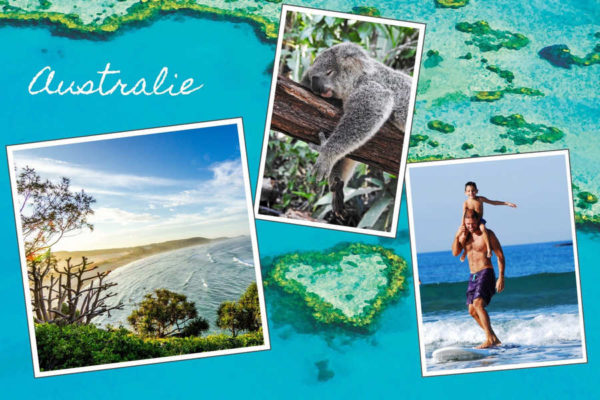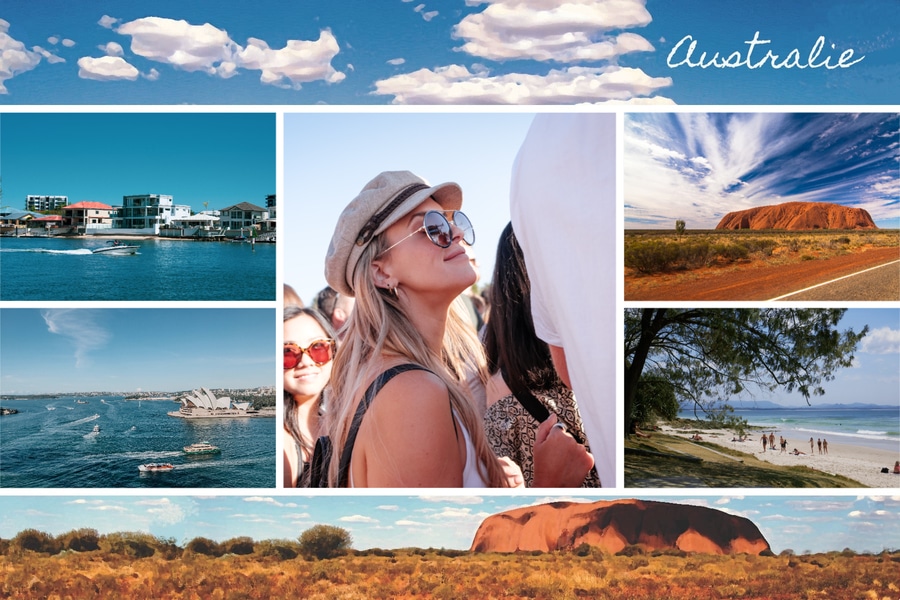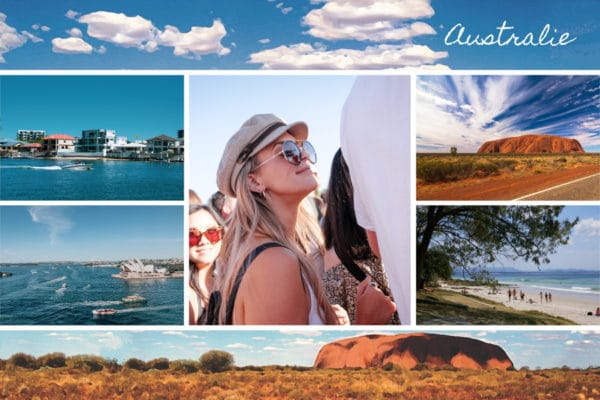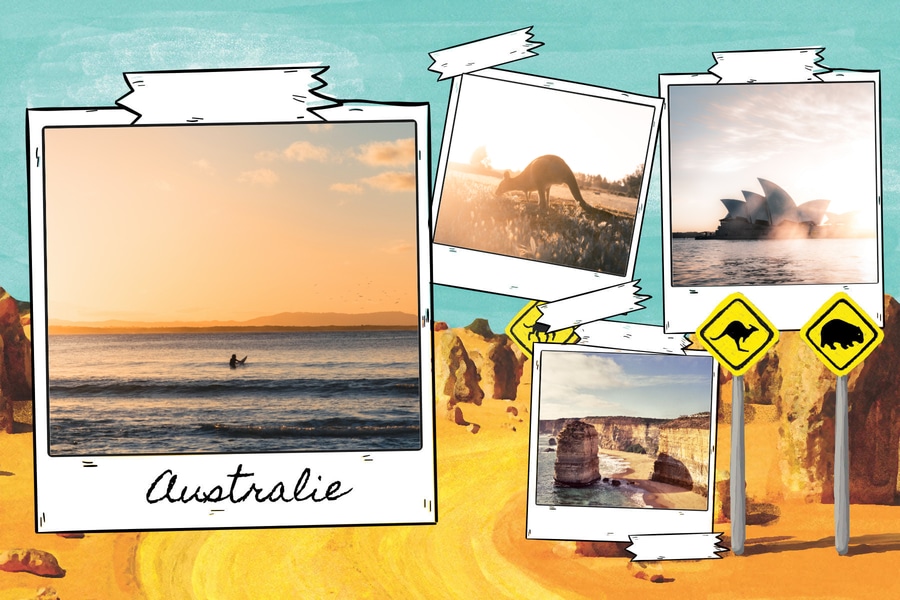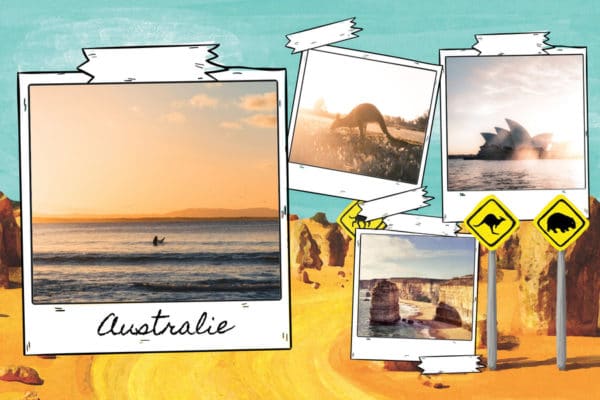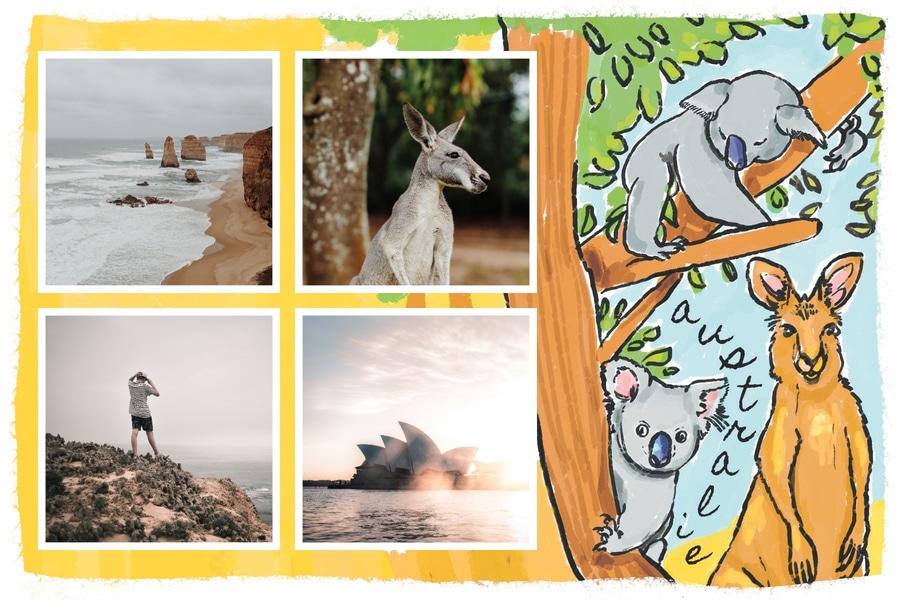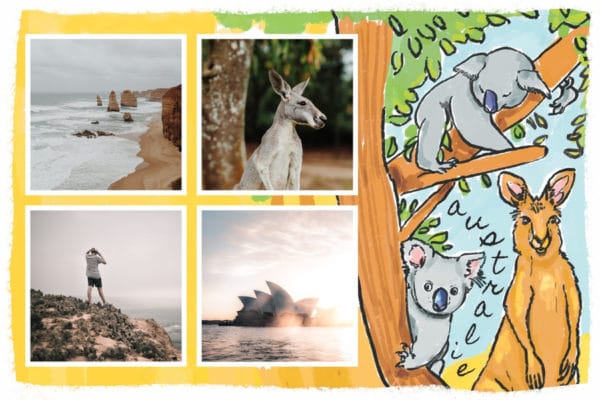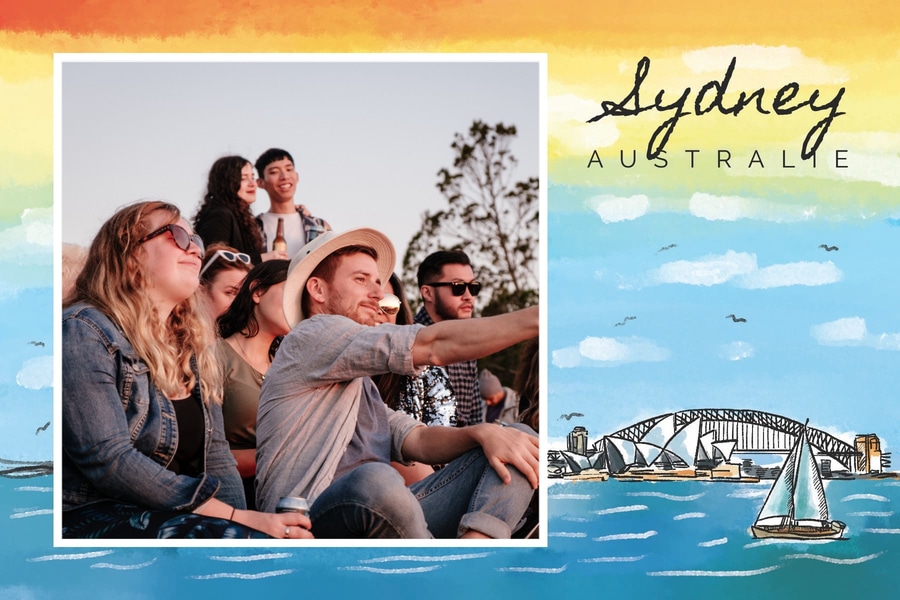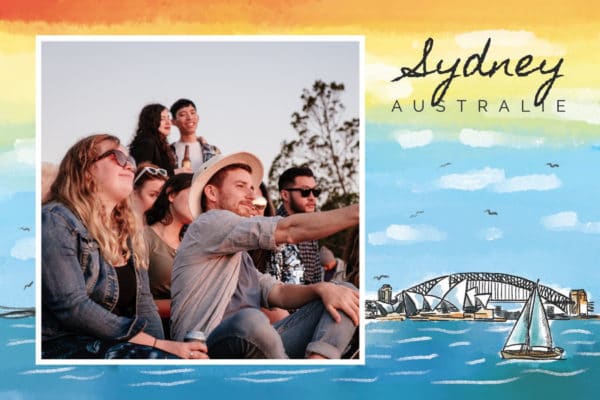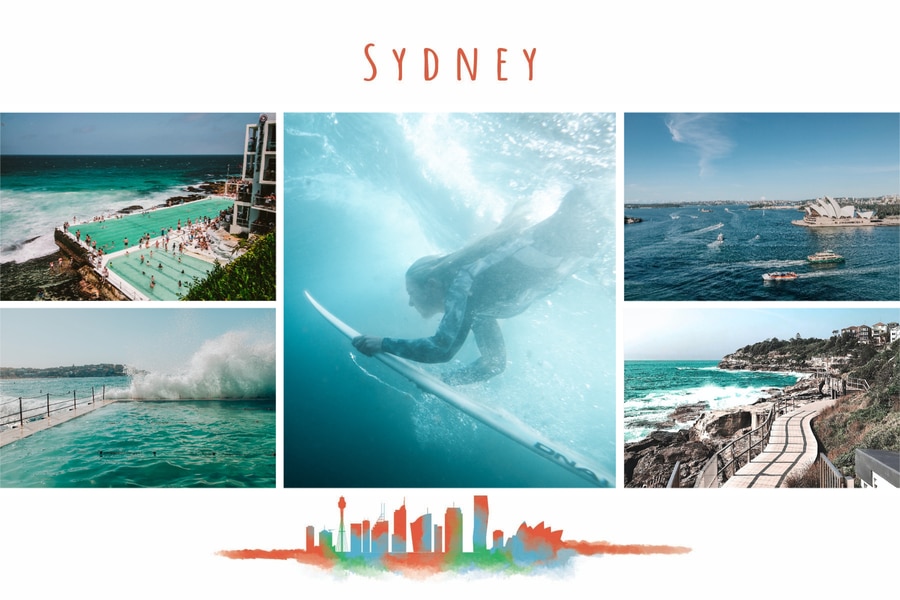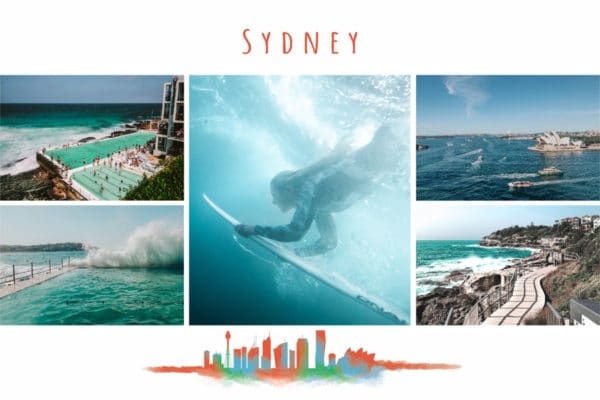 3 tips for an awesome Australia postcard
 Ask your friends and family about their lives 
 Insert photos of the local wildlife: koalas, kangoroos, cockatoos, dolphins... 
 Add some famous australian express such as "GDay", "Mate" or "She'll be alright"
Ready to make your loved ones happy?
How can I send a postcard with Fizzer?
Choose a pretty card design
Select from more than 2000 designs the one that will make your Australia postcard the most unique one. 
Add your own photos and memories
Then, add your most beautiful photos from your holidays in Australia. Landscapes, festivals, selfies or from your 4WD adventures.
Write and personalise your text
Share your most unforgettables moments through an original text. Personalise it by changing the font, the colour and by adding stickes and emojis. 
Add an address and send
Enter your recipient's address and send your postcard! We are taking care of putting your creation in an enveloppe so that it arrives in a perfect state in your loved ones' mailboxes. 
Are you ready to send your first postcard?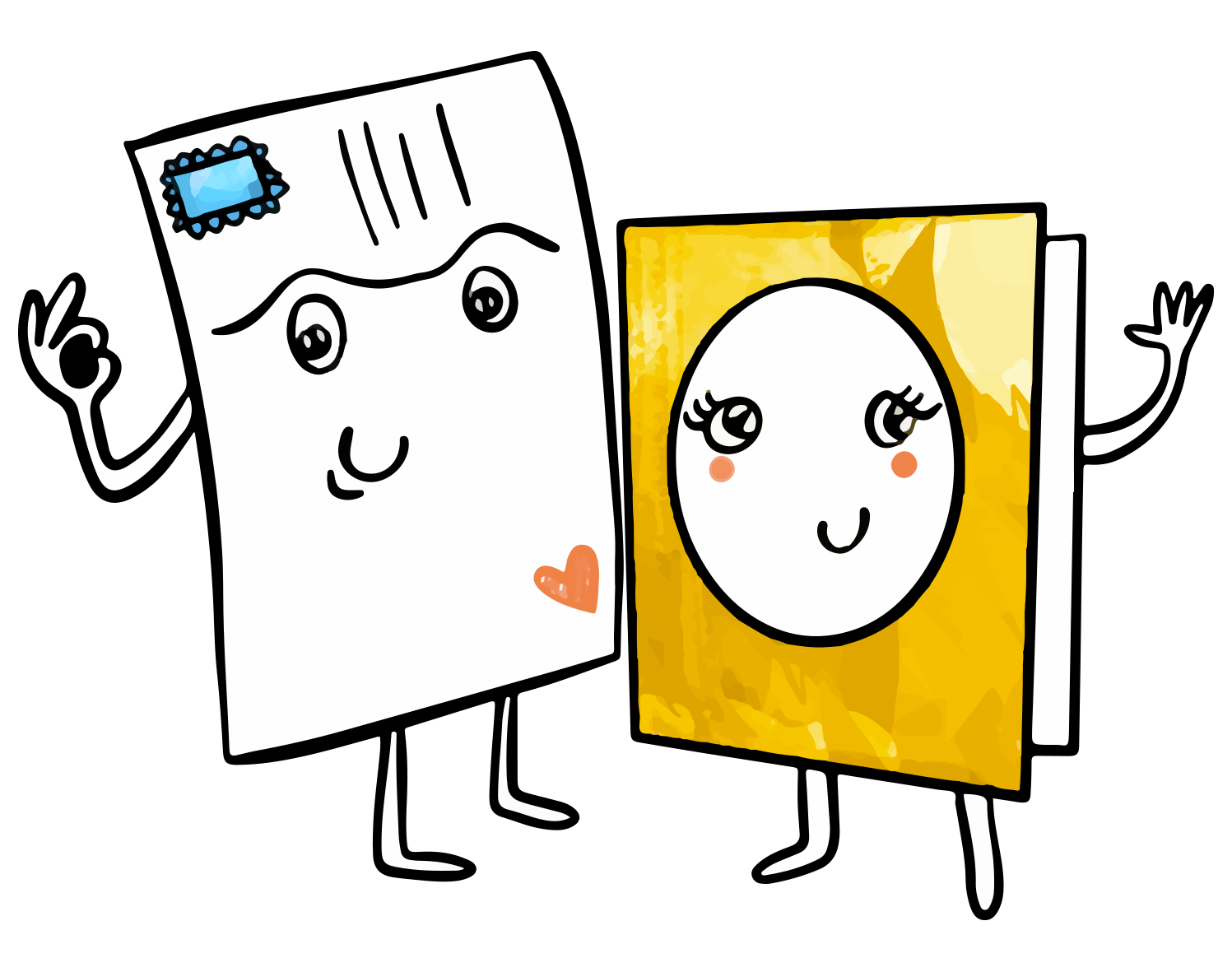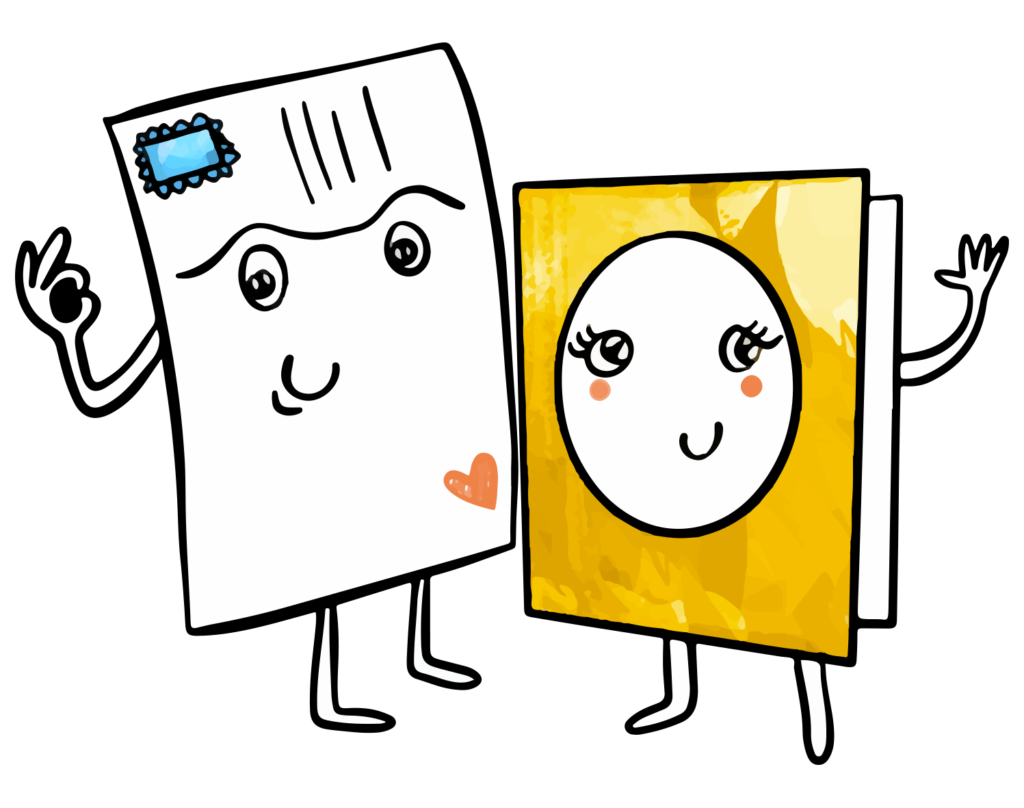 Need help? Any questions? Our team answers you within 24 hours, 7 days a week
Australia postcard: essentials for a great postcard 
To nail your Australia postcard, its important to share the atmosphere and vibe that the country has. Live Australia to the fullest and take a surf lesson, then make a memory with a photograph. You can then add these photos on your postcard and share the surf vibe of Australia. Or you can go in the outback, and discover more about the aboriginals and their culture. A nailed postcard is a postcard that honores a country and its culture. 
Why send a postcard from Australia? 
Australia is such a unique experience that not a lot of people can experience. To make the most of it and make your loved ones live this experience with you, it's important to send a postcard that will show them the most beautiful places of Australia. You can choose to make your postcard magnetic, that way your friends and family can put it up on the fridge. And thankfully for them,the australian accent won't be on your postcard! Because you know how hard it is to decode this charming accent during the first few days in "Straya" mate.