Selamat Pagi We all heard of Bali at least once in our life. But to really understand what's happening when you step a foot on this fantastic island, you need to go there! A very special atmosphere that will fill you with joy, a constant 30 degrees and the sweetest locals: it's the Bali magic. To share this magic, nothing easier than to send a Bali postcard from your sunbed on the beach, one hand holding a coconut or a cocktail. Are you ready to fall in love with this indonesian island?
Send a postcard from Bali Island
Stay in touch with friends & familly
Surprise your loved ones with a personalised postcard
Ready to send your Bali postcard?
Bali is a small island, but it has a lot of ressources! Small trip to Kuta for shopping, an expedition to Amed to dive, a SPA afternoon at Nusa Dua, a hike in Nusa Penida or temple discovery at Ubud... you really can do anything! Click on the location of your choice to see our collection.
Ubud, for its ricefields
If you want to see a very Balinese scenery, go to Ubud! Inland, Ubud will blow your mind! An incredible view on the ricefields, mystical light and a relaxing mood; Ubud is the capital of feeling good and serenity. One sure thing is, you will want to take a lot of photos there for your Bali postcard! 
Uluwatu, for the temple 
Located on the Bukit peninsula, Uluwatu is a very popular area for tourism. Cliffs, incredible points of view on the sunset and a party atmosphere, Uluwatu is a stop you need to add to your Bali holiday. To do in Uluwatu: visit the Hindu temple and watch the monkeys wander freely around the offerings. 
Sekumpul Waterfall, for the landscape 
Indonesia, means tropical! And what would be a tropical country without a beautiful waterfall? Sekumpul Waterfall is a waterfall located north of the Bali island. Ask your hotel to book a guide to go explore this gem. A few hours of car drive ahead but! The reward is totally worth it. 
Are you ready to send your first postcard?
What to do in Bali? 3 activity ideas
Try surfing in Kuta
Bali is known for its many surfspots, it's the perfect place to try to follow the pace of the waves during your holidays. A lot of beach shacks and surf schools are along the beaches. Don't forget to take a photo with your surf instructor after your lesson. A memory to keep forever and to cherish! (And why not add it to your Bali postcard?) 
Escape to Nusa Lembongan
Are you looking for a quiet place, far from the crowd and with beautiful white-sand beaches? Nusa Lembongan is for you! Only 30 minutes boat ride away from Bali, this small island is a little paradise. Walk around by foot, or hire a scooter to drive around the island and cross the bridge to Nusa Ceningan. We recommend you to stay 2-3 days there and to take a diving course in one of the many diving schools on Nusa Lembongan. 
Hike Mont Batur
How to miss Mount Batur? Not far from Mount Agung, the famous Balinese volcano, the Mount Batur allows you to have an amazing hike to watch the sunrise from the top of the clouds. An incredible experience! We recommend you to book a guide or a tour to experience safely this hike. Don't forget your camera! A Bali postcard wouldn't be a Bali postcard without a photo of the volcano! 
Ready to make your loved ones happy?
How can I send a postcard with Fizzer?
First of all: choose a card design
On the Fizzer app, choose a design that matches your criterias! Drawings, sketches, flags, food... All of our designs have been created specifically by our two illustrators.
Then, select your best photos
Add a few photos to your postcard: landscapes, portraits or a surf lesson souvenir. With Fizzer, you can add up to six photos on your personalised postcard. 
Write a few friendly lines
Now, it's time to type on the keyboard! Describe your holidays on the Bali Ilsand and ask some news at the same time. Once you wrote the text, you can modify the font, the colour and also add stickers and emojis.
Last but not least: send your creation!
You're almost done! You only need to enter your recipients addresses in the app, and you're all set. No matter where you are, you can make your loved ones happy by sending a postcard from your mobile phone or from your computer. 
Ready to send a personalised postcard ?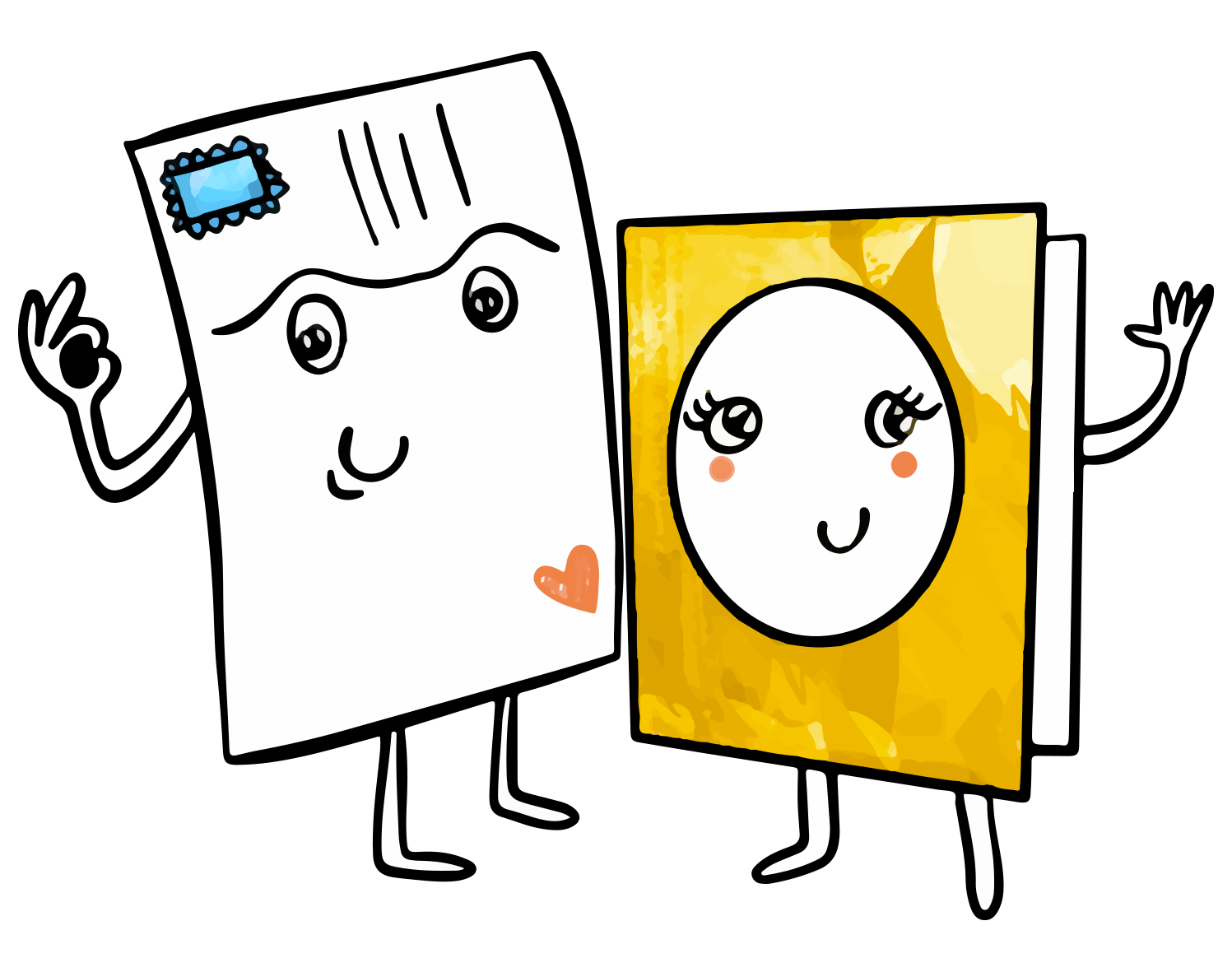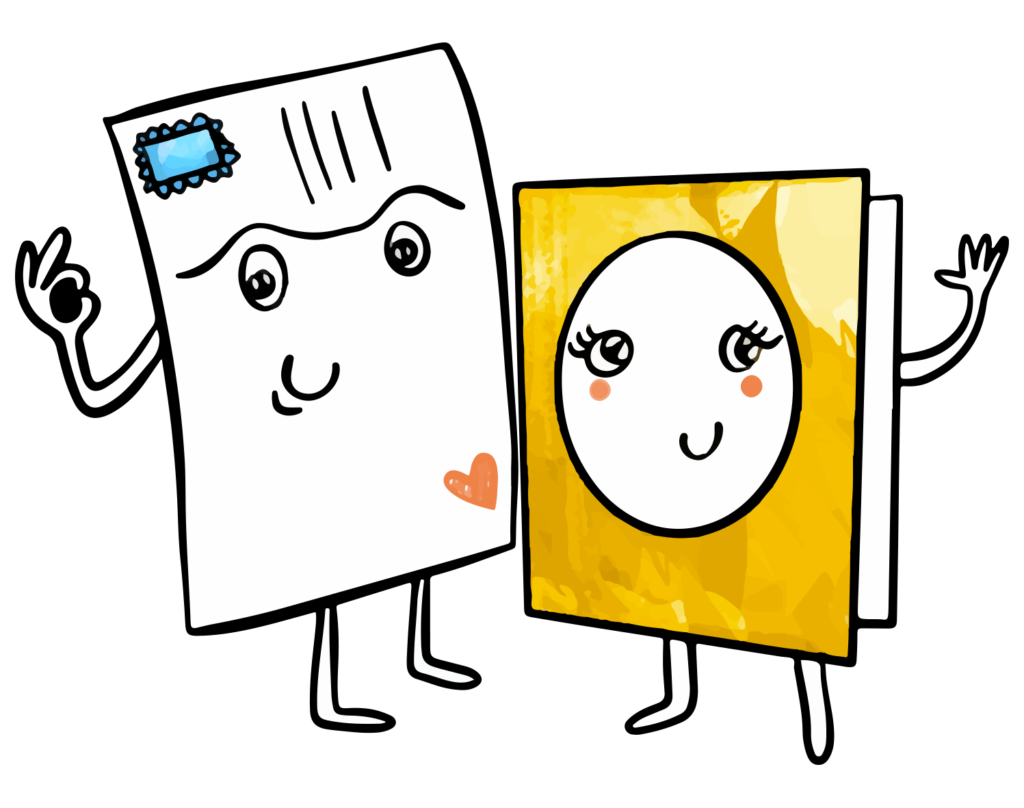 Need help? Any questions? Our team answers you within 24 hours, 7 days a week
How to write an original Bali postcard?
Bali, this magical island also called "the Island of the Gods", has so many little paradise spots. It allows you to discover the balinese culture to the max. And for an original postcard , nothing better than to share a few facts and funny stories about the country. You can, for example, share the recipe of the famous Nasi Goreng, share your scooter rides in Canggu, or your many coconuts after a surf session in Seminyak. The most important part when you're writing to your friends and family is to stay genuine and try to recreate the atmosphere of this incredible place. Why not add a bit of humour to your postcard? Could be fun!
What to share on my Bali postcard? How can I make it a memorable souvenir?
To be honest with you, it won't be hard! Bali is such a unique place, filled with joy and love. Locals with be so welcoming with you, they will make your holidays amazing. Plus, all the tourists in Bali know very well the best spots to discover. Here are a few activities you can do during your holidays in Bali: 
Watch the sunset from the North of the Island of Nusa Lembongan, overlooking the Agung volcano

Dive with the Manta rays in Nusa Penida 

Surf in Bingin (Uluwatu)

Be a foodie in Canggu and try all the cafes

Explore black-sand beaches near Pererenan