Did you receive my postcard from Barcelona?
Ahhh…Barcelona! Just hearing this sweet name transports us to summer. Heat, beach and cocktails, this is the winning trio of your holidays in Barcelona. Along with Madrid or Seville, this city is a must-seeSpain that you absolutely must visit during your next vacation. A festive atmosphere, welcoming premises, traditional recipes to die for... Barcelona has a lot of details to tell your loved ones through a personalized Barcelona postcard. Best of all? You can create it on your deckchair in the sun, with your toes fanned out! "Muy bien" all that, isn't it? 🙂
Send a card from the city of Barcelona
Stay in touch with your family and friends
Surprise your loved ones with a personalized card
Ready to create your personalized postcard?
Our postcards from Barcelona and Spain
Click on the location of your choice to discover the collection.
The essentials of Barcelona
Sagrada Familia
This basilica is the emblematic symbol of the city. Its construction began in 1882 and its Catalan architecture perfectly represents local modernism. Still under construction, the end of the work is scheduled for 2026. An incredible place to immortalize on your future postcard from Barcelona. 
Park Guell
Listed on the UNESCO World Heritage List, Park Güell is the creation of the artist Antoni Gaudì. Its colorful ceramics will amaze you! This park of about 100m square is a fascinating walk that you will have to add to the list of places to see in Barcelona! 
Casa Batllo
This house was also created by the artist Antoni Gaudì in 1904. Its modern Catalan architecture makes this house a pearl of originality that is impossible to miss! Built from wrought iron, glass trencadis and polychrome ceramics, Casa Batlló is also a UNESCO World Heritage Site. 
Ready to mail your first postcard?
What to do in Barcelona? 3 activity ideas
Cooking with Carmen at Foodie Experience
Have you always dreamed of knowing how to cook Paella like in Catalonia? Say no more. Take a cooking class with Carmen from Foodie Experience and tell your funniest stories on your Barcelona postcard. 
Stroll through the Barri Gòtic 
Nothing better to visit a city than to stroll through its most incredible neighborhoods! The fabulous Barri Gòtic Gothic quarter will transport you to its medieval streets. Narrow streets, nightclubs, trendy restaurants... You're going to love this part of town! 
Taste hot chocolate Churros, a local specialty
Discovering a new place also means discovering new tastes. Dip your churros in melted hot chocolate, and warm up your taste buds on the (rare) cool summer evenings. Yum yum! 
Ready to please your loved ones?
How to send a postcard with Fizzer?
Choose a card template
Select the Barcelona postcard design that suits you from over 2000 models created by our Fizzer illustrators. 
Insert your most fantastic photos
Add one or more photo(s) to your postcard. Visit Camp Nou or Montjuïc, choose only the best! 
Write some thoughtful words
Take the time to write a few lines that will please the recipient(s). You can then customize the text font and color.
Make your loved ones happy!
Your Barcelona postcard is ready to be sent. Just add the address (or addresses) and you're done. 🙂 
Ready to create your first postcard?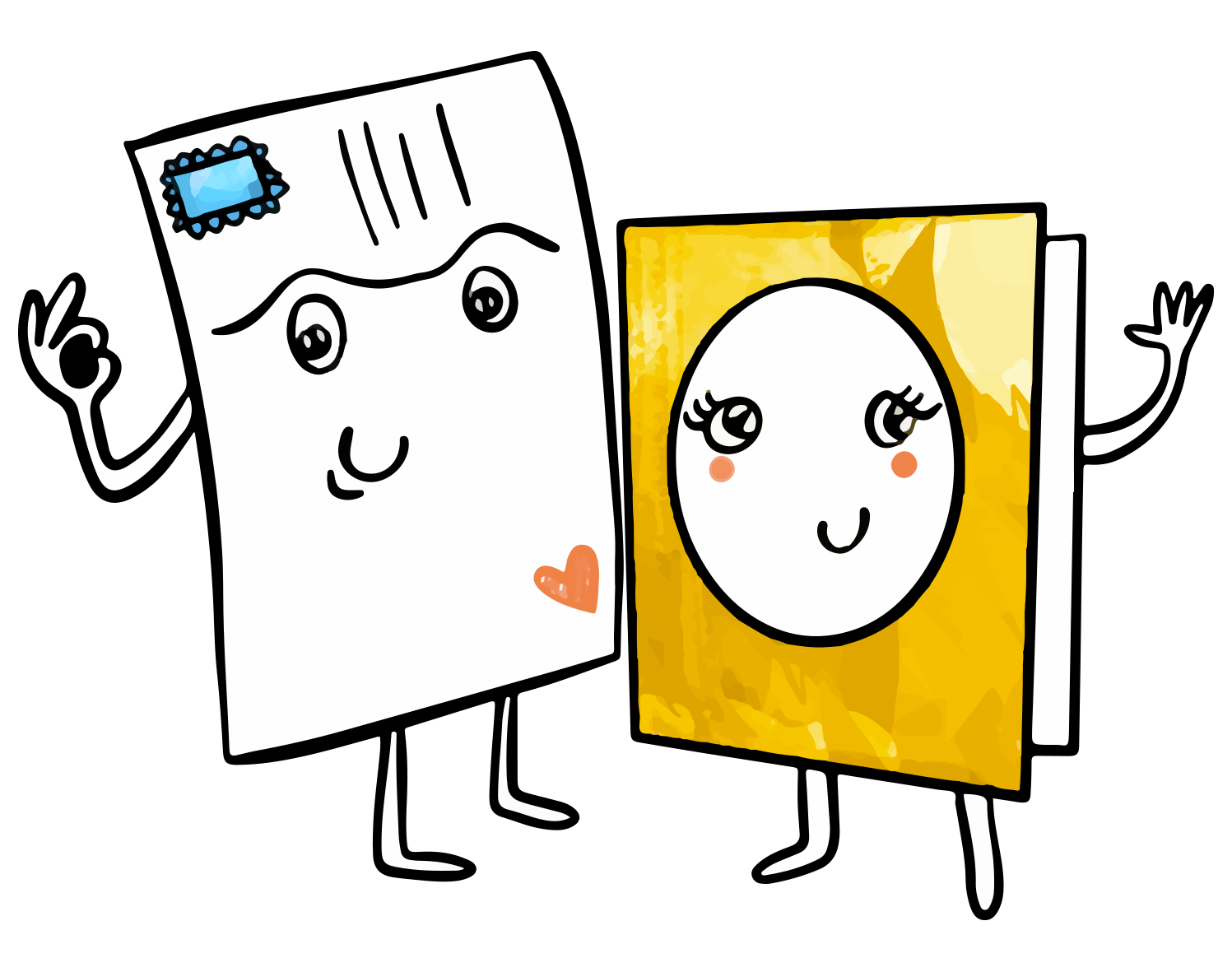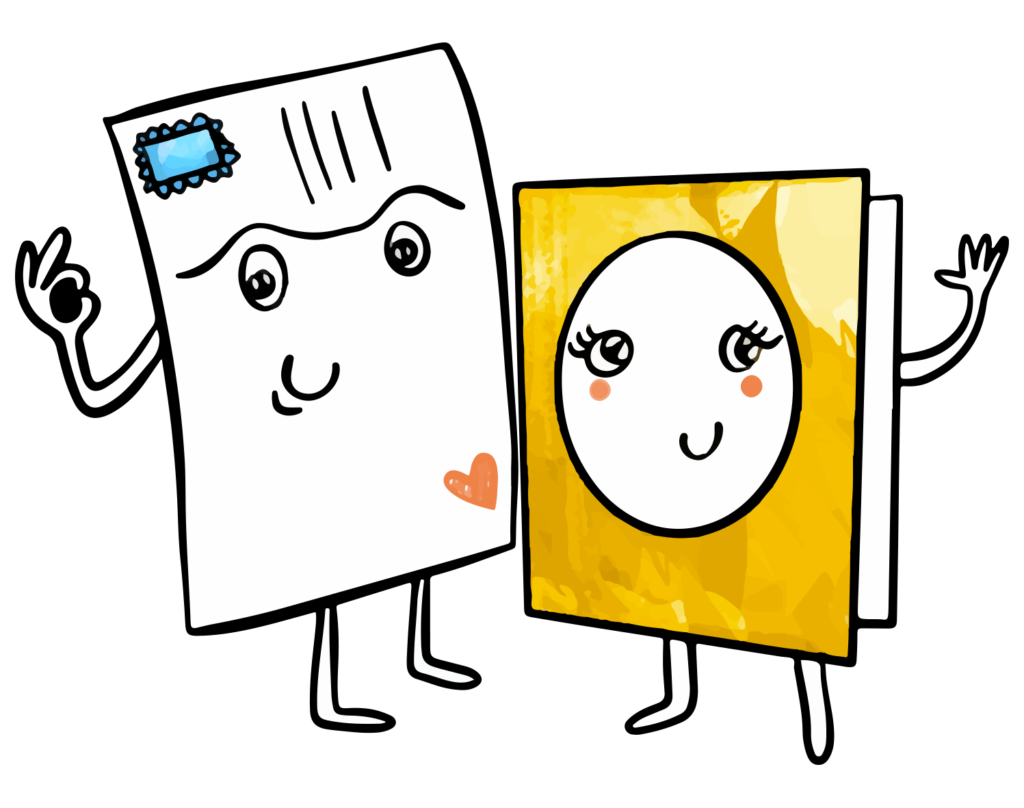 Need help ? A question ? The Fizzer team responds to you within 24 hours, even on Sundays!
Why send a Barcelona postcard? 
The most important thing in life is to be surrounded by those you love. Then, comes to please those we love! And nothing better for that than a postcard when we are far from our loved ones. A little surprise that will make people happy when you receive it! In addition, you only need a few minutes to make a very original Barcelona postcard. Be creative, ask for news, do a bit of humor and above all add your best photos to your card! Success guaranteed. 🙂
Is my postcard protected when sending? 
We take care to put your postcard in an envelope before sending it. In this way, the content of your postcard is protected for all proofs and it will arrive intact at its recipient. 
Fizzer, the best online postcard service
Beyond having a stellar team, Fizzer is the best online postcard service to date. We are here for you every day of the week! Plus, our postcards are super fun and you can send them anywhere in the world for the same price. Pretty cool, right? 🙂