Create a poetic and floral announcement
Confirm and spread the love!
Welcome to the world little dove!
Some moments are so special that they change us forever. It may be a love at first sight, the discovery of a vocation, or the birth of a sumptuous little angel. venue au monde Did you just give birth to a wonderful little girl or boy? Congratulations! Now, you need to introduce this sweet angel to your loved ones properly. Send the good news with a lovely birth announcement card! annoncer la bonne nouvelle à vos proches, avec un joli faire-part de naissance liberty. 
Sweet and coloured all at once, the liberty pattern seduces a lot of parents. indémodableThis timeless pattern, which appeared in London in the 19th century, is perfect for birth announcements! célébrer la naissance Whether you're celebrating the birth of a beautiful little boy or a wonderful little girl, you'll find the right template among our collection of liberty births cards. Browse through our collection: twenty different floral templates are available!
In just a few clicks, you'll be able to create an original birth announcement with Fizzer. It will only take you a few minutes to surprise your loved ones with a lovely creation. surprendre vos proches avec une jolie création qui vous ressemble. Nos équipes se chargeront ensuite d'imprimer, de mettre sous enveloppe, d'affranchir et d'expédier vos jolies surprises en 24 heures ouvrées.
Are you ready to send your lovely birth announcement?
Discover our liberty birth cards
With our collection of liberty birth cards, we wanted to bring colours and flowers in the classical universe of birth announcements. Our cards are suited to every tiny tot. Click on the picture of your choice to discover our collection!
Cliquez sur la photo de votre choix pour découvrir la collection ! 
3 tips to create a beautiful birth announcement card
First, choose a template that you really like! 
Add some basic information: name, birthdate, weight of your tiny tot.
✨ ✨ Insert lovely pictures of your baby
Do you want to create a sweet birth announcement?
How to create a liberty birth announcement card with Fizzer?
Choose the liberty theme you like the most
Our templates of liberty birth announcements celebrate all the little angels, girls and boys alike! Pink, yellow or blue goes well with your little treasure? Don't hesitate to choose the colour that will bring him/her to light! 
Add lovely pictures
Your tiny tot is only a few weeks old but is already photogenic like a film star? Use the birth announcement to share pictures of your marvel. Your baby is irresistible on every picture, we know… The hardest part might be to choose your favourite one! 
Add a little description
Now is the time to introduce your little treasure. She may be named Sophia, or he may be named James. It is common to give basic information about the birth of your baby: date and time of birth, sex, weight, size… Don't forget to listen to your heart: If you want to write about the emotions that overwhelmed you, it's also fair. 
Indicate the recipients
Is your personalised birth announcement card ready? Perfect! Now, all you have to do is add the postal addresses of the recipients, and it is done! Once your order is validated, our team take it from there. Your lovely creations will be sent to the post office in a 24 working hours delay. 
How to create a liberty birth announcement with Fizzer?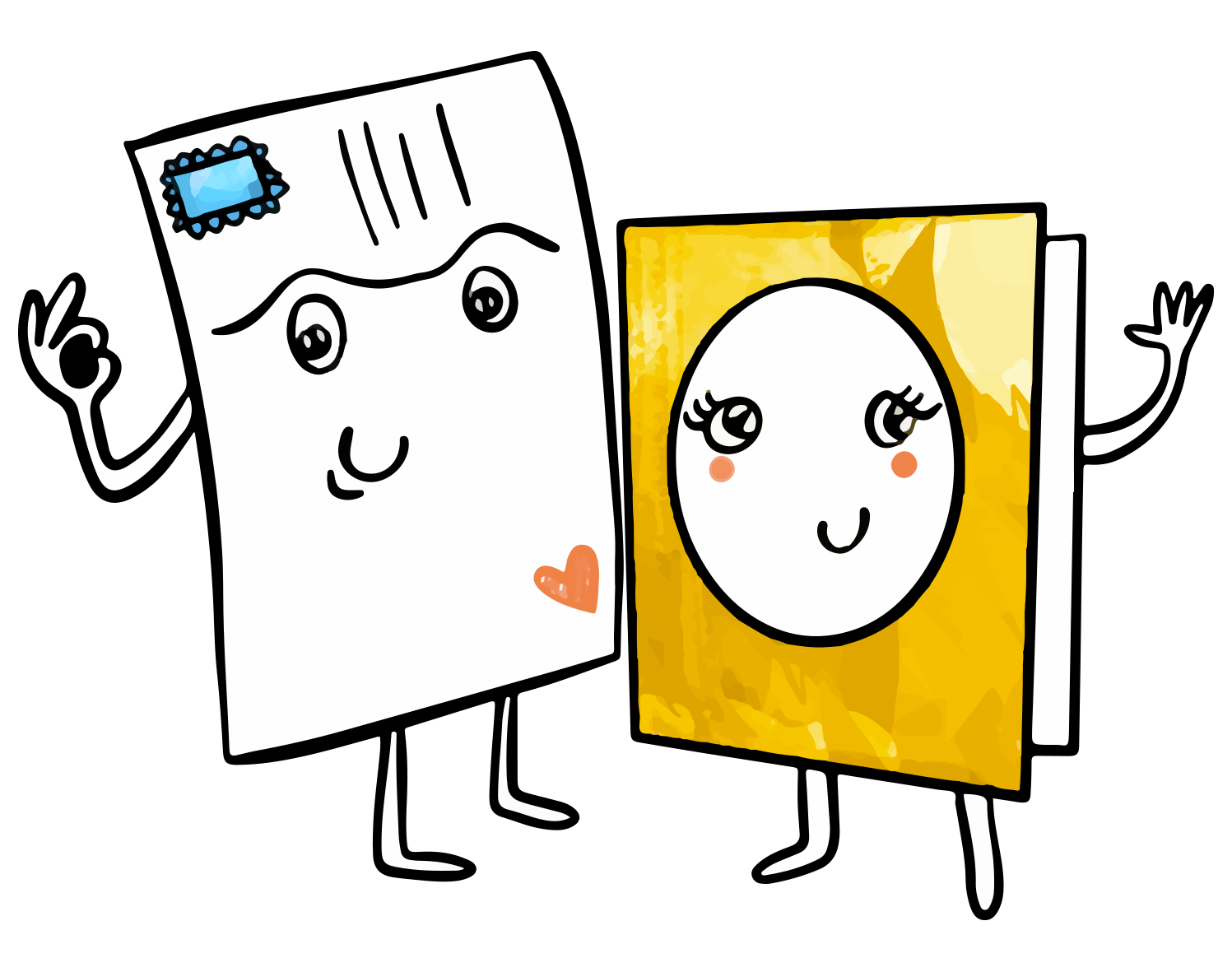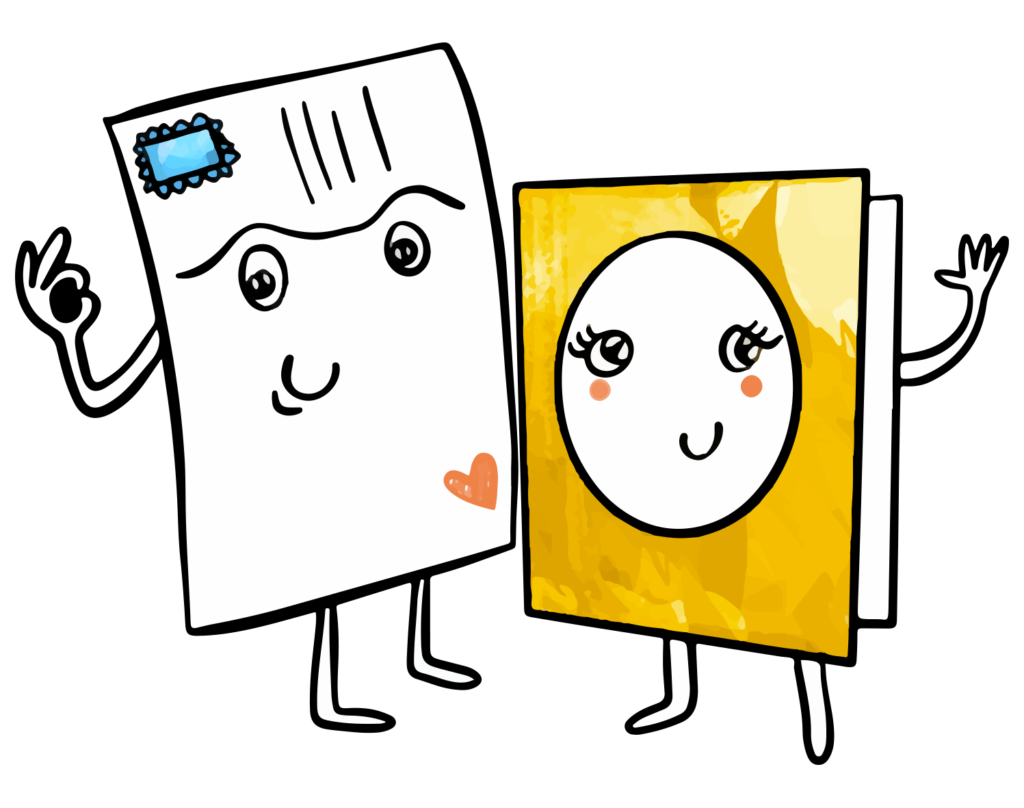 Need help? Any questions? Our team answers you within 24 hours, 7 days a week
While birth announcements are a wonderful way to share good news to your loved ones, it is also a good opportunity to capture a precious moment. With Fizzer, you can create, in just a few clicks, a unique birth announcement, and keep a record of a wonderful memory.
When shall I send my birth announcement?
There is no perfect answer to this question. You're free to send your surprise whenever you want! Keep in mind that your priority is the well-being of your baby, so... No pressure! Whenever you're ready. 
What is the Liberty style?
Today we owe the creation of the Liberty pattern to Arthur Lasenby Liberty, a British draper who, in 1884, imagined this floral and springtime pattern mixing 12 to 18 colours. Printed on a light fabric, the Liberty pattern has the particularity of being visible on both sides. It rhymes with spring freshness, chic and Bohemian. Why use it on a birth announcement? It can be used to introduce a little boy or a little girl, harmonizes with all colours and above all, perfectly transcribes the world of birth: the lightness of spring and the arrival of a newborn baby, softness...
How to create an original birth announcement with Fizzer?
Easy peasy lemon squeezy! In order to create a memorable birth announcement, you'll need a mobile phone (or a digital tablet), an internet connexion and that's it! Then, download our free app (also available in web version). Create a Fizzer account in a few seconds and choose the pack of credits that suits you best. And then, you can let your imagination fly, while browsing through our collection of inspired and original cards.