Birthday wishes for teenagers
Postcard format (10x15 cm) or greeting card (14x14 cm)

Customizable as you like

Envelope included

Printed in France
How to send your photos by card with Fizzer?
Choose your favourite photos
Immortalize nice moments, choose a template and personalise your postcard with your own photos. You can do it for many occasions: travels, birthdays, weddings etc.
Add a message to your card
Once you have added your photos, color your text and select the font of your choice. Personalise your stamp with a photo and sign with your fingertip!
Select one or more recipients
Sending a postcard with Fizzer means having the opportunity to please the whole family! Add your contacts to your address book and select one or more recipients for the same card.
Make people happy with a custom-made card
Your postcard is stamped and sent in an envelope to protect your words and photos. This way, your loved ones will discover a real postcard in their mailbox, worthy of being displayed on the fridge!
Write a meaningful message for your favourite teen!
It may be your child, your brother or your best friend: soon, a teenager from your social circle will celebrate his or her birthday! It's a wonderful opportunity to share your love with a personalised birthday card. Think You lack inspiration outside the box and get to the teen a timeless gift with Fizzer, in just a few clicks. If you're lacking inspiration, we're also here for you: you will find below our suggestions of lovely birthday wishes for teenagers, suitable for any situation. 
Birthday wishes for your child
"Time goes by so fast"
Our dear and tender Alice, 
You blow today your 13th Our dear Alice, Today is already your 13th birthday! Time goes by so fast…We're very proud of the young woman you are becoming, and couldn't be happier to celebrate this birthday with you. Mom and Dad who love you very much!
"You'll be a Man, my son"
My dear Augustine,
My dear James, I can't believe my little boy is growing up so fast. Today, you're turning 16, and you're just about to enter high school. I'm very proud of you, when I think about all the things that you have already achieved, that led to the young man that you are today. As the famous poem says, "You will be a Man, my son". I can't wait to celebrate it with you when I come back from my business trip. Daddy
"You are already like a grown-up"
My sweet Chloe,
My sweet Chloe, You're probably asking yourself "Why in the world would mum send me a birthday card when we're already living together ?!" . I just needed to capture the moment, that's all! You only get fifteen once. Not a single day goes by without you impressing me with your maturity, your big heart, and your cleverness. I'm so proud of you. Mommy 
Birthday wishes for your grandson or granddaughter
"Grandpa wishes you a happy birthday"
My little Mia,
My little Mia, I know you're a millennial addicted to new technologies, so, for your birthday, I'm sending this lovely and printed birthday card! Grandpa wishes you a happy birthday sweetheart, you're a wonderful little girl and I hope you're having a blast today. I hope to see you soon, Love. 
"My little sunshine"
Hi Marcus, my dear grandson. Today you're already celebrating your 12th birthday! For this occasion, I'm sending you all my love and my sweetest thoughts in a birthday card. You amaze me every time you pay me a visit, with your intelligence, your sense of humour and your kindness. You're a little sunshine to everyone around you, and I hope this new year will be as bright as you. Love 
Ready to send your first birthday card?
Birthday wishes for a teen friend
"Without you, I would be lost"
Hello my Julie,
Hi my Julia, Today is your birthday, so for this event, I'm sending you this card showing your best pictures! You're soooo important to me: my best friend, my confidant, my coach… Honestly, without you, I would be lost! So, thank you for standing with me. I wish you a wonderful birthday and am eager to celebrate this week-end. Kisses
"You're the real homie"
Happy birthday my man Yanis! All the best for you this year: Happiness, success at school and with the girls who knows! You're really a cool buddy, I know that no matter what, I can always count on you. I hope you're having the nicest day and that you're enjoying your holidays. See you soon buddy!
Birthday wishes for a family member
"You are growing so fast"
Dear Mary, I hope you're having a wonderful birthday, surrounded by the people you love. Can't believe you're turning 14, you're growing so fast! You remind me of your mother at the same age: elegant, confident and dynamic. We're very proud of you. Auntie Elizabeth
I wish you a wonderful birthday, in the company of the people you love. You are already celebrating your 14th birthday, you are growing up so fast! You remind me a lot of your mom at that age: elegant, confident and full of life. We are all very proud of you, and amazed at your beautiful evolution. I'm kissing you strongly. Aunt Julia.
"You'll always be my little brother"
Hi buzz!
Someone is celebrating his 15th birthday? Let me stop you right now: you will always be my LITTLE brother, even when you'll turn 50! So, don't enjoy it too much. I still hope you'll have a lovely birthday, with your friends, and mom and dad LOL! I hope you don't miss me too much. Your sister who loves you and loves teasing you even more.

"Today is a great day"
Hello sweetheart, this is your beloved godmother. Today is a great day: you're entering the early teenager phase! I hope you're having a wonderful day with your friends and family. Big kisses sweetie, we'll catch up very soon!
When you create a postcard, your order is processed within 24 working hours. After that, La Poste's delivery times apply:
For France and Europe: 2 to 6 working days
For the USA, Canada and Australia: 4 to 12 working days
Other destinations: 1 to 3 weeks
Postcard size: 10×15 cm & Event card: 14x14 cm
Postcard format: recto/verso, greeting card: 4 pages
Postcard paper 330g - Event card paper 280g
Envelope : included
Shipping costs: included worldwide
All our cards are made in France
Ready to celebrate the birthday of a loved one?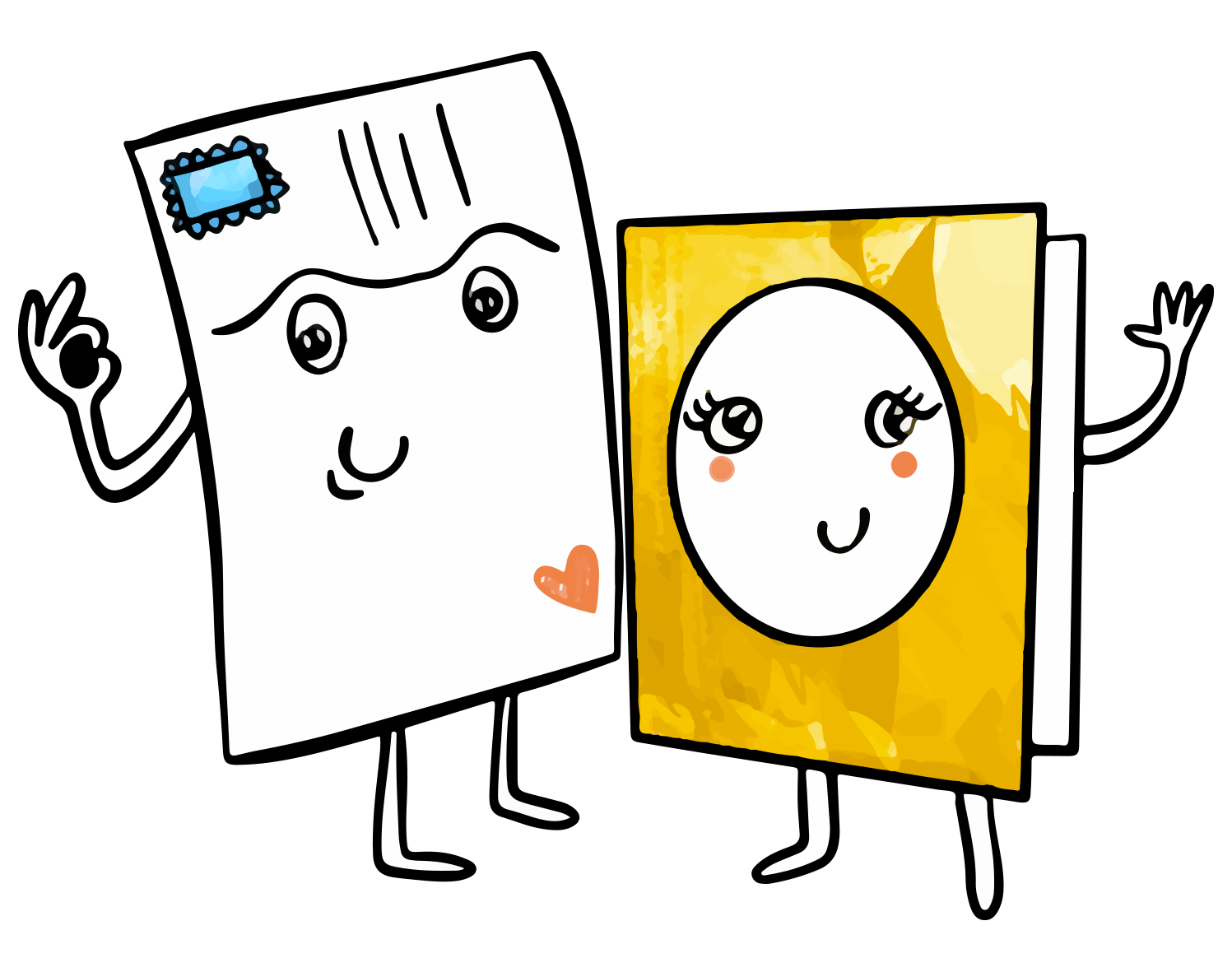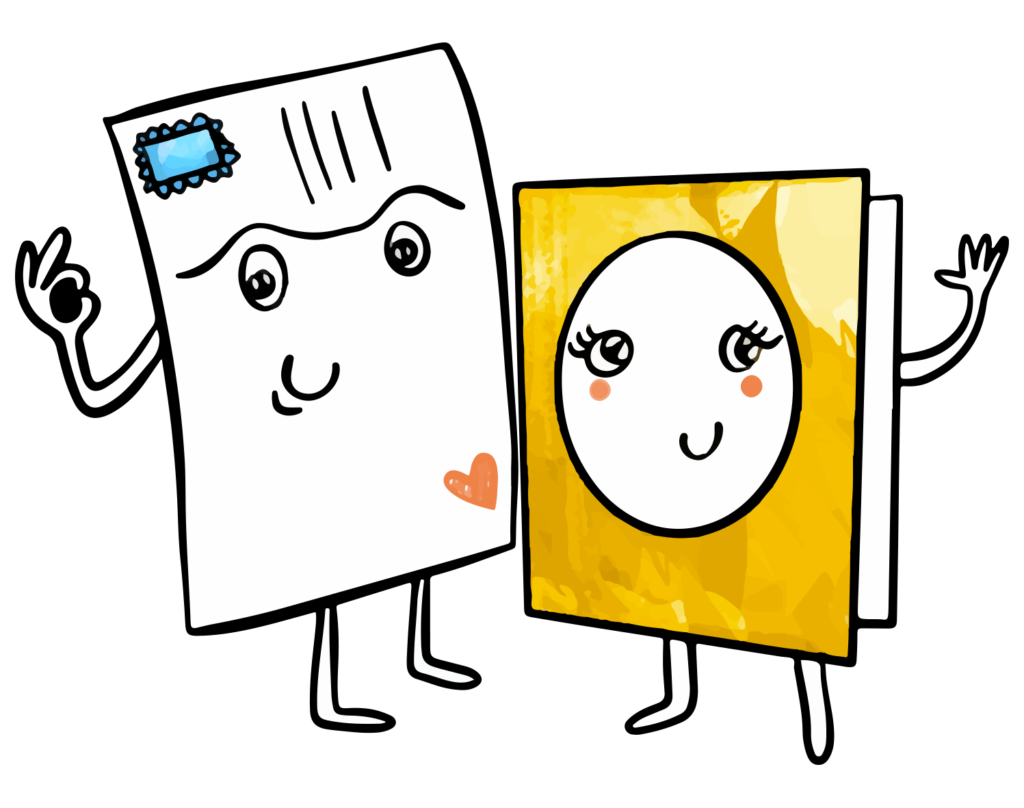 Need help? Any questions? Our team answers you within 24 hours, 7 days a week
Cheer up the ones you love in a few minutes with Fizzer. Do you enjoy wishing happy birthdays to your friends and celebrating great news? Same here! We loved it so much that we decided to create a product devoted to happy events: birthdays, weddings, births, holidays, religious feasts… With Fizzer, there is always an occasion to keep in touch with your beloved ones. 
How to create a personalised card with Fizzer?
Are you a friend, a loving mother, or a connected grandfather who wants to surprise his loved ones with a pretty personalised creation? What a coincidence! 
With Fizzer, you can create lovely personalised postcards or event cards, in just a few clicks. To do so, you only need a mobile phone (our app also works with a computer or a digital tablet). 
Then, use your favourite device and download the Fizzer app. Are you a parent who loves to please his family? Our 150 credits pack should be perfect for you. If you're sceptical, try on our product first, with a single credit pack (1,79€). 
Once the pack is chosen and paid, just let your imagination fly!