Birthday wishes for a grandson
Postcard format (10x15 cm) or greeting card (14x14 cm)

Customizable as you like

Envelope included

Printed in France
How to send your photos by card with Fizzer?
Choose your favourite photos
Immortalize nice moments, choose a template and personalise your postcard with your own photos. You can do it for many occasions: travels, birthdays, weddings etc.
Add a message to your card
Once you have added your photos, color your text and select the font of your choice. Personalise your stamp with a photo and sign with your fingertip!
Select one or more recipients
Sending a postcard with Fizzer means having the opportunity to please the whole family! Add your contacts to your address book and select one or more recipients for the same card.
Make people happy with a custom-made card
Your postcard is stamped and sent in an envelope to protect your words and photos. This way, your loved ones will discover a real postcard in their mailbox, worthy of being displayed on the fridge!
10 text ideas for your grandson's birthday
You've seen him grow and now, he has become a beautiful young man. We're talking about your dear grandson, who will be celebrating his birthday very soon! Are you wishing to congratulate him with a lovely birthday card? We couldn't agree more with you! personalized birthday cardSending a birthday card is a great way to share some love with your loved ones, flawlessly. You may be overwhelmed with a lot of emotions, when thinking about your grandchildren growing up. However, finding the right words to say isn't always a piece of cake, especially when you're moved. If you're lacking of inspiration, feel free to browse through our suggestion of birthday wishes. 
Our suggestions for cheesy birthday wishes
"Happy birthday my little sunshine"
My little love, I can't believe I'm not by your side to celebrate your birthday. I'm counting on your mommy or daddy to read you my card. You're now blooming and becoming a wonderful little boy, and I'm very proud of what you're achieving every day. You keep filling me with joy and happiness each time I see you. You're my little sunshine, and you will always be. I'm sending a lot of love and kisses. Your loving grandma. 
"Look how far you've come"
My dear grandson, I'm wishing you a very happy birthday! Look how far you've come since you've lost your first milk teeth ! Now, you're becoming this incredible young man, with an epicurean spirit. I'm so proud to see that you're enjoying your time, and living your life to the fullest. I couldn't be more happy for you! Love, grandma. 
You'll be a Man, my son"
I only you knew how much I'm proud of you, my dear grandson, when thinking about your evolution! You're turning into a marvellous grandson. On this very special day, I wish you a lovely birthday, and sending you a lot of love. You're a very thoughtful grandson, caring and kind. We're feeling so blessed to share your life, have yourself a wonderful birthday. Love, Grandad. 
Our suggestions for funny birthday wishes
"Are you missing any wisdom teeth?"
Happy birthday my dear grandson! Are you missing any wisdom teeth? One may think that wisdom grows within you by the time. This old saying doesn't seem to apply to you LOL I'm just joking kiddo. Grandpa is sending a lot of love! Take care, and don't forget to come pay me a visit! 
"If the young only knew!"
My dear grandson, I'm filled with a lot of emotions when I think about all the stages that you've already experienced.… I mean, not really… I'm mainly concerned, when I think about the long path that is waiting for you actually… Your high school degree, your bachelor degree, eventually your career for the next 40 years…. All of this is waiting for you! Brace yourself my son, and be reasonable with the apple juice ;-) Grandpa who loves you and loves teasing you!
Ready to send your first birthday card?
Birthday wishes full of projects
"I can't wait to see your evolution"
My old boy is already a growing up ! I wish you a very happy birthday, filled with joy. I hope you're surrounded by the people you love. In just a few years, you'll be starting a successful career. You'll then meet your soulmate, and we'll share happy moments all together. Quickly, you'll start raising your own family. I can't wait to see you live your life, in love and harmony. Love, grandma. 
"Grandson is already a growin' up"
My dear Tom, I can't believe you're already 20 year old ! II wish you a marvellous birthday. At this point, everything is possible. Embrace all the possibilities that this world can offer. In a few years, you'll step into the working life, and you'll bring a very special contribution to society, I'm really sure of that. I only wish that one of these days, I'll receive a lovely Fizzer card that will carry a wonderful news, who knows? I'll see you very soon. Grandma. 
Classical birthday wishes
"Sweet fifteen!"
My dear Andrew, on this very special day, we would like to wish you a beautiful birthday, filled with love, surprises and laughs. You're the greatest grandson one can only hope for. Make this day count: you're only turning fifteen once! We're hoping that you'll make a timeless memory from this very unique day. We're sending you a lot of hugs and kisses. Love, grandpa and grandma. 
Time flies!
Do you remember when I used to pick you up from your tennis courses when you were 10? It feels like yesterday to me. Back then, you already were this athletic hero that no one could ever stop. Today, you're becoming a man. My heart is filled with emotions while writing this card to you. I wish you all the best, my everlasting champion. Grandpa.
"Letter from a grandmother to her grandson on his birthday"
Dear [name], I am happy to send you this little letter for your birthday. You are everything a grandmother could dream of and you fill us with pride every day. You are growing fast, I still remember the times when I would pick you up from school or prepare snacks for you on Wednesday afternoons. You make me a fulfilled granny and for that, I thank you my darling grandson! I wish you all the best on your birthday, may this day be beautiful and pleasant. Your grandmother who loves you.
When you create a postcard, your order is processed within 24 working hours. After that, La Poste's delivery times apply:
For France and Europe: 2 to 6 working days
For the USA, Canada and Australia: 4 to 12 working days
Other destinations: 1 to 3 weeks
Postcard size: 10×15 cm & Event card: 14x14 cm
Postcard format: recto/verso, greeting card: 4 pages
Postcard paper 330g - Event card paper 280g
Envelope : included
Shipping costs: included worldwide
All our cards are made in France
Ready to write a beautiful card for your grandson?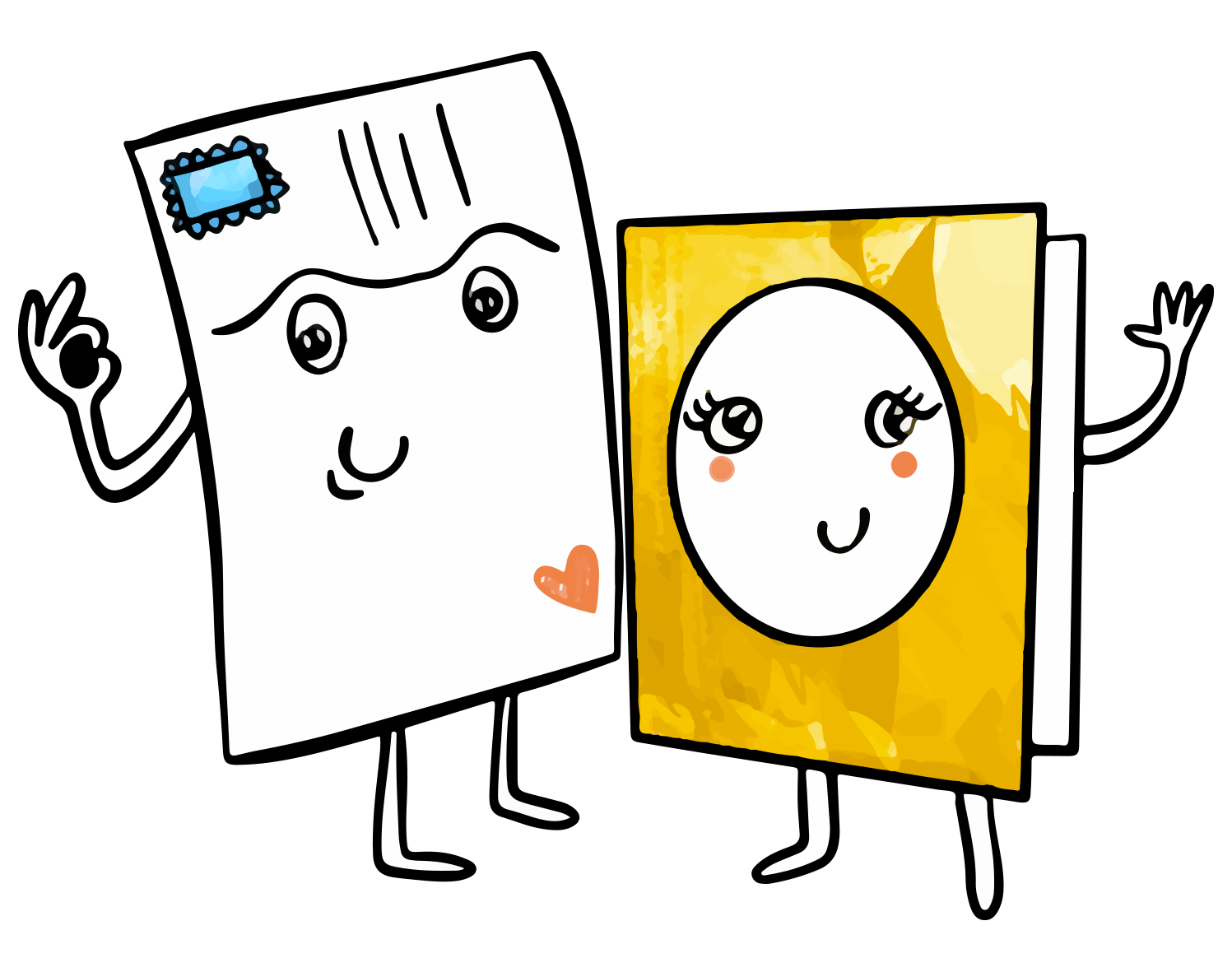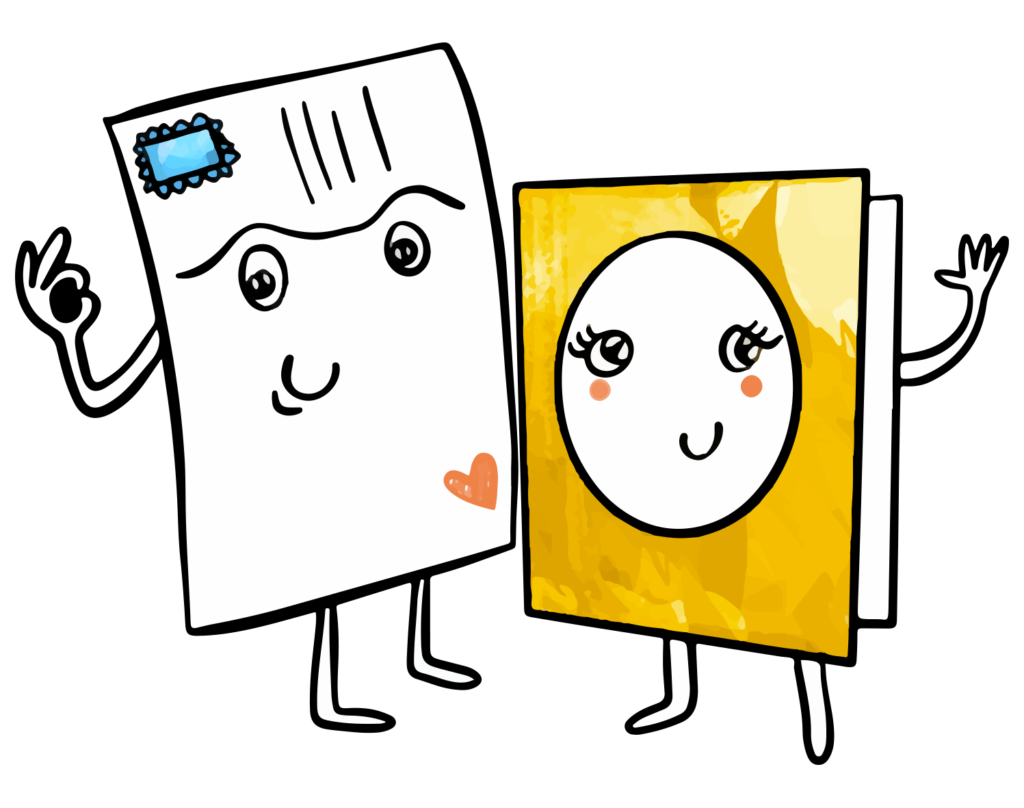 Need help? Any questions? Our team answers you within 24 hours, 7 days a week
You're willing to congratulate a friend or a family member for his or her upcoming birthday? Make this special occasion count and surprise your close one with a very unique birthday card. 
Why should I send a birthday card with Fizzer?
Sending a card with Fizzer is flawless. It barely costs you anything, whether we're talking about time or money. Yes indeed : greeting your friends with thoughtful cards is pretty simple and affordable with Fizzer. In order to benefit from our products, all you need is an electronic device. It can be your smartphone, your computer or your digital tablet. It's up to you, since our app can work on anything! 
Once you've downloaded the Fizzer app, create your Fizzer account, in just a few clicks, and pick the package that suits you the most. Our offers are pretty diversified and can fit every budget and need. For only £2.39, you can select our first pack, offering one credit, that allows you to send one single postcard for instant. With Fizzer, your gifts make great impressions, at little prices!
How to wish a happy birthday to your grandson?
There are many solutions: offer a nice gift that he will like, make him a nice crochet or wool sweater, or even offer him a personalised card Fizzer. It's easy to use, customizable and above all it will make him very happy!
What to choose as a sweet little word for his grandson?
Among all the texts that we offer, you are spoiled for choice! Do not hesitate to take inspiration from our texts and even copy/paste them into your Fizzer application.