Christening announcement text
The perfect text to invite your loved ones to the happy event ✝
Your little angel is finally going to be christened. It's a big day you've been very much looking forward to. All your loved ones will be reunited at church to witness the introduction of your child to the Christian community. Afterwards, you will maybe celebrate the christening at your house, outside or maybe at the restaurant. But before this, you will have to let the guests know so that they can book their day. To do so, there's nothing like a lovely personalised baptism announcement. Not sure what to write there? Here's some inspiration to create the perfect christening announcement text.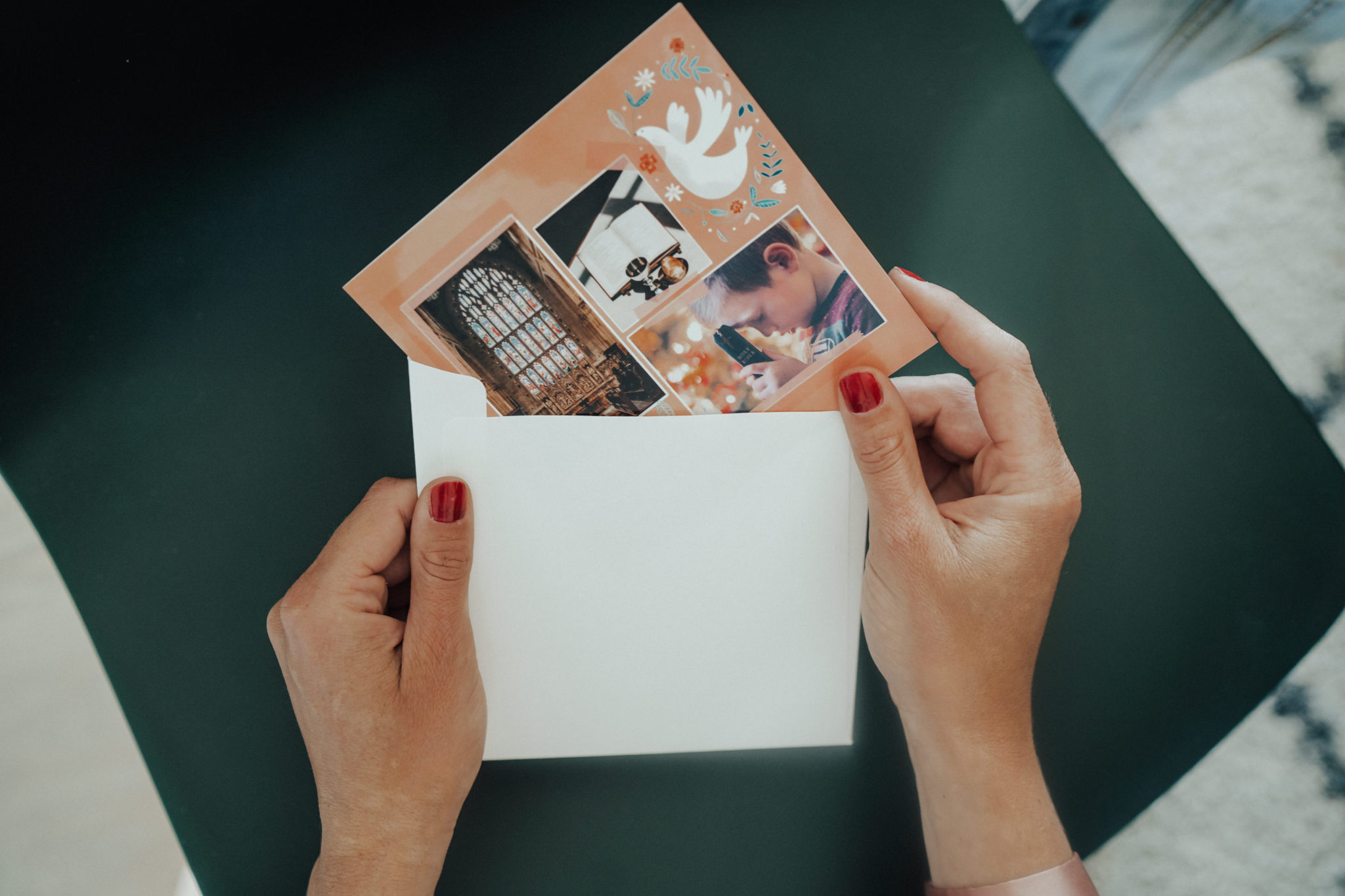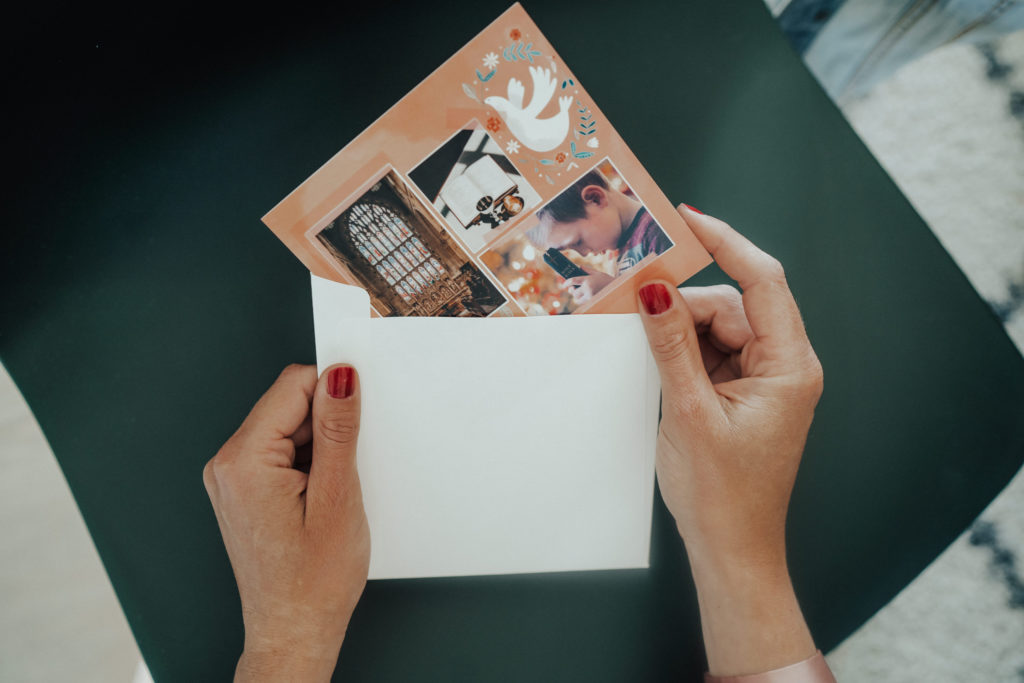 Writing a christening announcement text is easy! Remember to mention all the key information (date, time, place) as well as the other information (theme, wish list etc.) if need be. Last but not least, ad a small personal note, typed or handwritten, for a special touch! 👨‍👩‍👧
« Around a buffet in mum's garden »
Dear all, we are delighted to invite you to Tim's christening on August 25th at 11 a.m. at St Paul's Church in Leamington. After the religious ceremony, we will go celebrate around a buffet in mum's garden. We can't wait to see you, Paul and Eleanor
« Our baby angel will be christened »
Our baby angel will be christened on July 31st at 2 p.m. at St Marie's Cathedral in Sheffield. This is a very important event for us and we hope to see you all there. Afterwards, you are invited to a buffet at the Albion restaurant. See you very soon, the O'Learys. 
« Our little princess was born »
Just a few months ago, our little princess Rosie was born. Today, it is time for her to be christened. The ceremony will take place at our usual church in Shrewsbury at 10.30 a.m. We are very much looking forward to seeing you. James and Malia 
Create my christening announcement text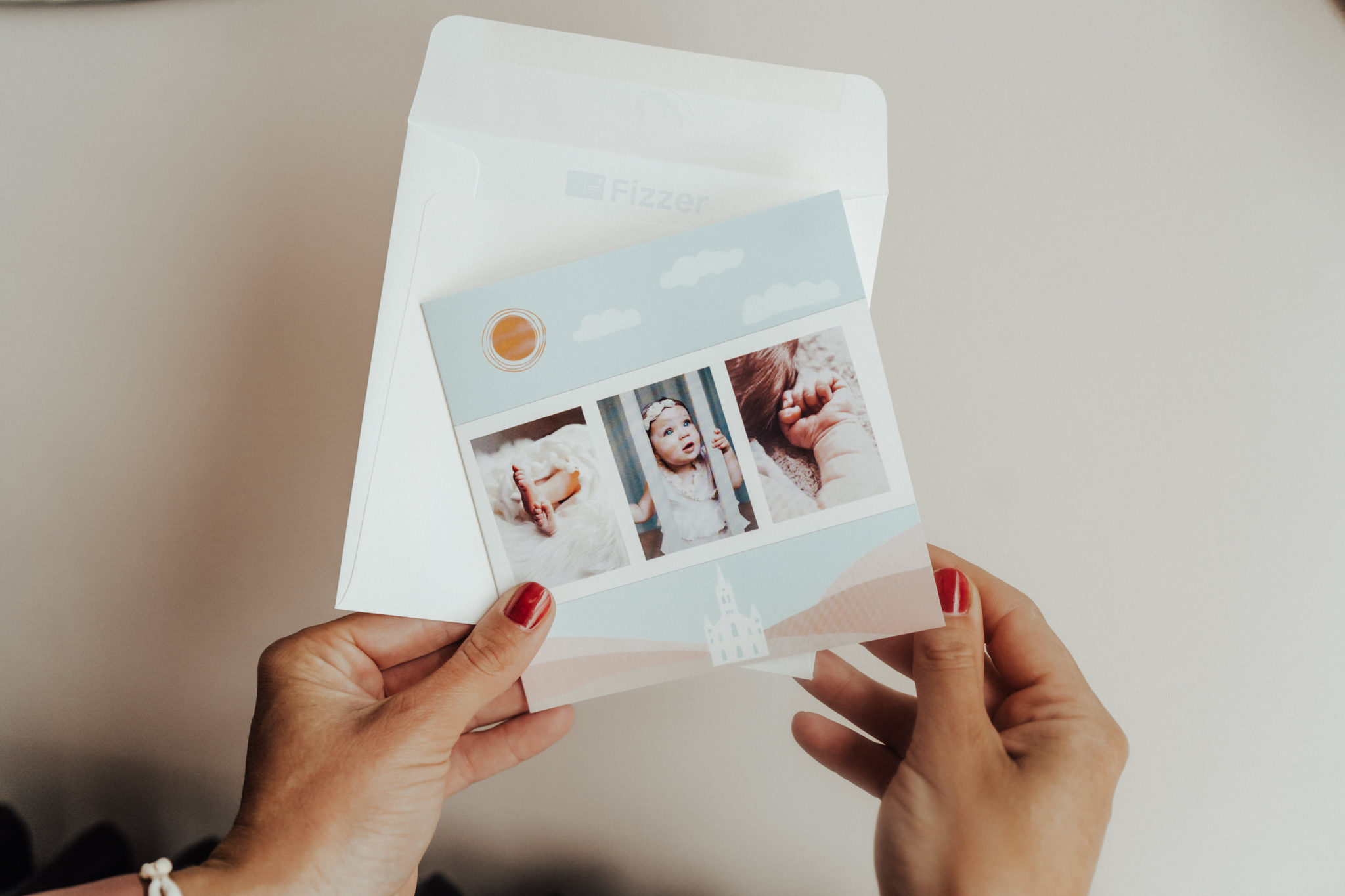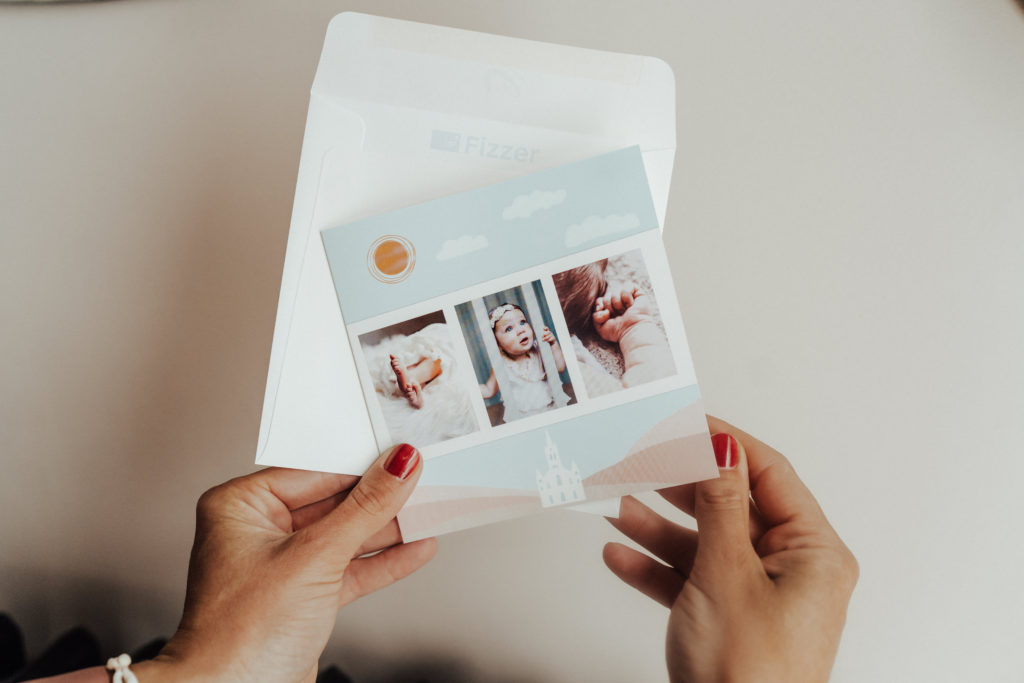 A christening is a solemn event indeed, but nothing keeps you from snazzing up your announcement! So why not go for an original text and, for instance, make your child speak in your stead? 👼🏻
« Splashed water on my forehead »
Goo-goo ! I didn't get everything but it looks like on August 19th at 11 a.m, I will be told lots of very serious stuff and splashed water on my forehead. I believe it's called christening! Anyway, mum, dad and I can't wait to see you then at the Reality Church in London. Lots of love, Harry
« Your favourite little angel face »
Hallo, it's me, your favourite little angel face! Speaking of angels, I shall be christened on September 15th at 4 p.m. at the Holy Trinity church in Portsmouth. I hope you can all make it to this big moment for me. Yours dribbly, Billie
« Six months ago, you were meeting me »
Six months ago, you were meeting me for the first time. Today, I invite you to attend my christening. After the ceremony, we'll all have lunch together at the Pergola Gardens. See front of the card for the details. Love, baby Camilla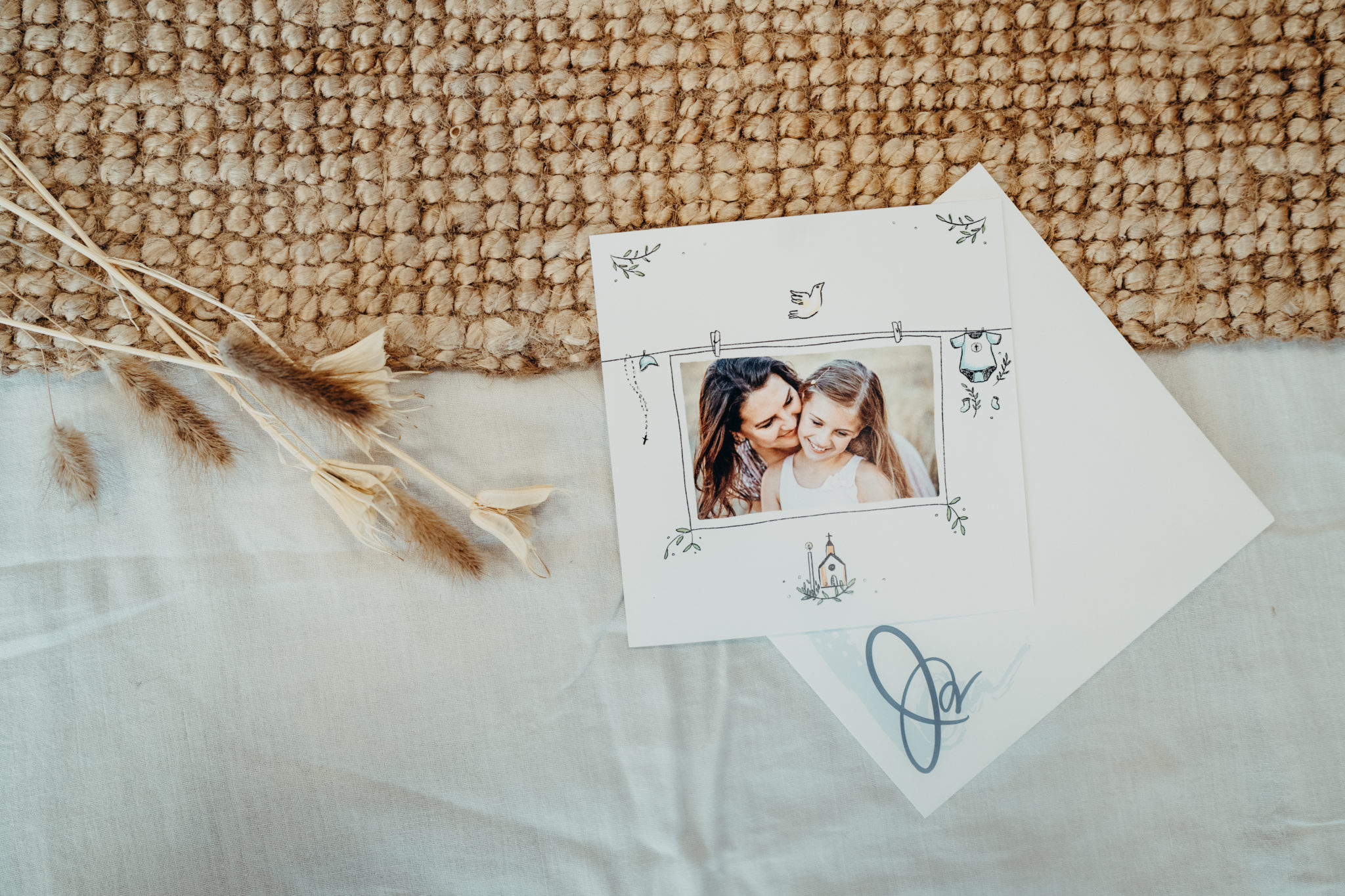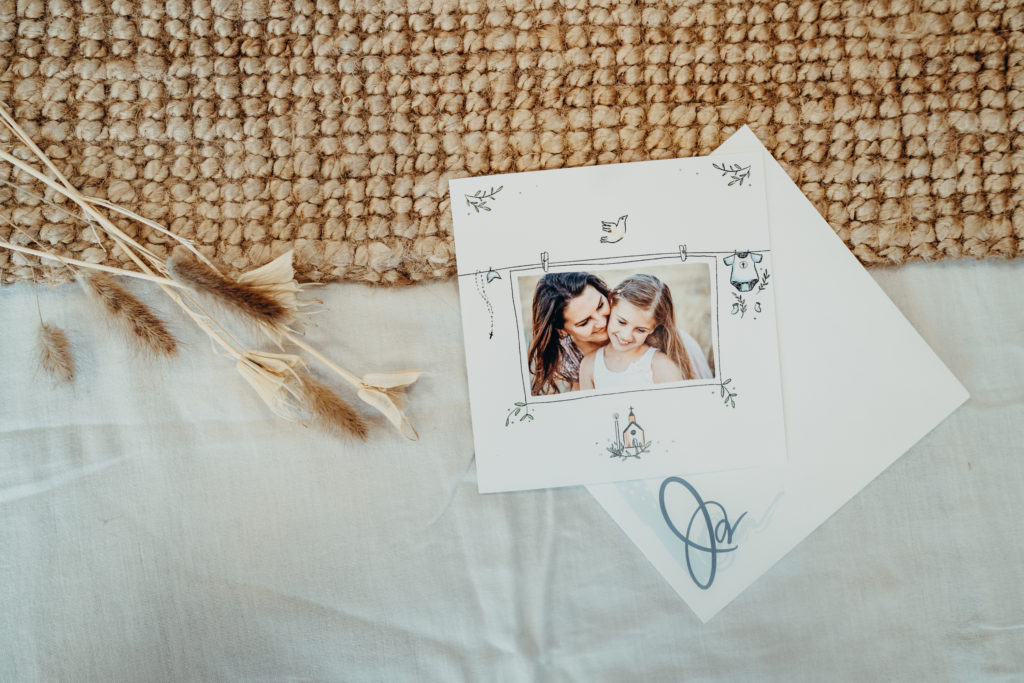 A christening is the occasion to gather your loved ones together but it is first and foremost a religious ceremony. A text suffused with Christian symbolism will be perfect for your announcement, all the more so if you have chosen a design with matching illustrations. ⛪
« The time has finally come for our little cherub »
The time has finally come for our little cherub to join the Christian community. Lottie's christening will take place on July 11th at 10.30 a.m. at the Nativity Church in Liverpool. We hope we can count you in. Truly, the Lloyd-Weber family
« A member of our religious community »
Our little Issa is all grown up! In a few months, he will become a member of our religious community, to our greatest happiness. Come attend this beautiful ceremony at church and follow us for a rustic picnic afterwards. See you very soon, the Mbappe family
« Her life as Christian »
On August 10th at 4 p.m., Ella will be christened by our priest at the Holy Spirit church in Colchester. We are very moved at the thought of her starting her life as Christian. Do attend the ceremony with us; we will all eat together afterwards. Fondly, John and Alicia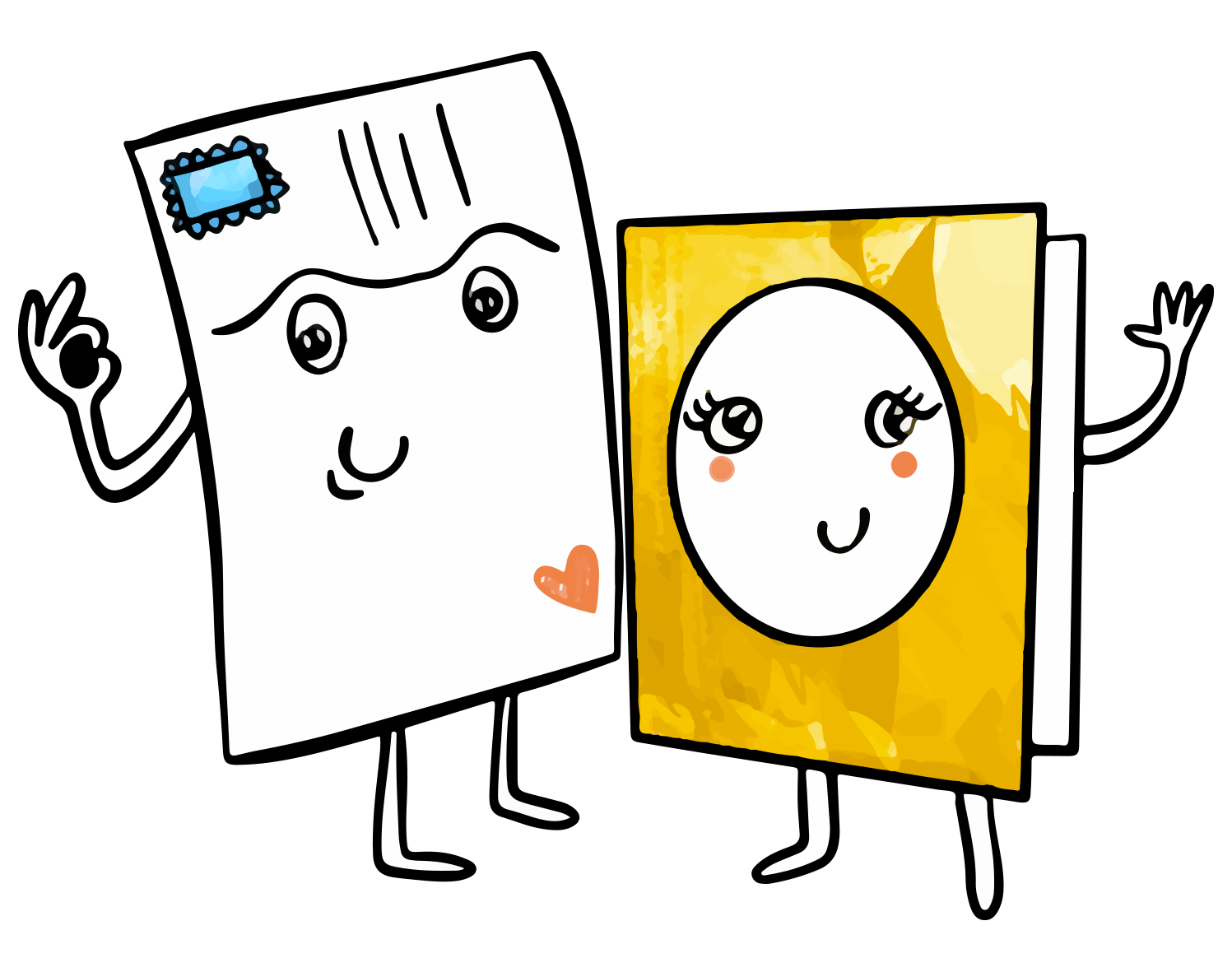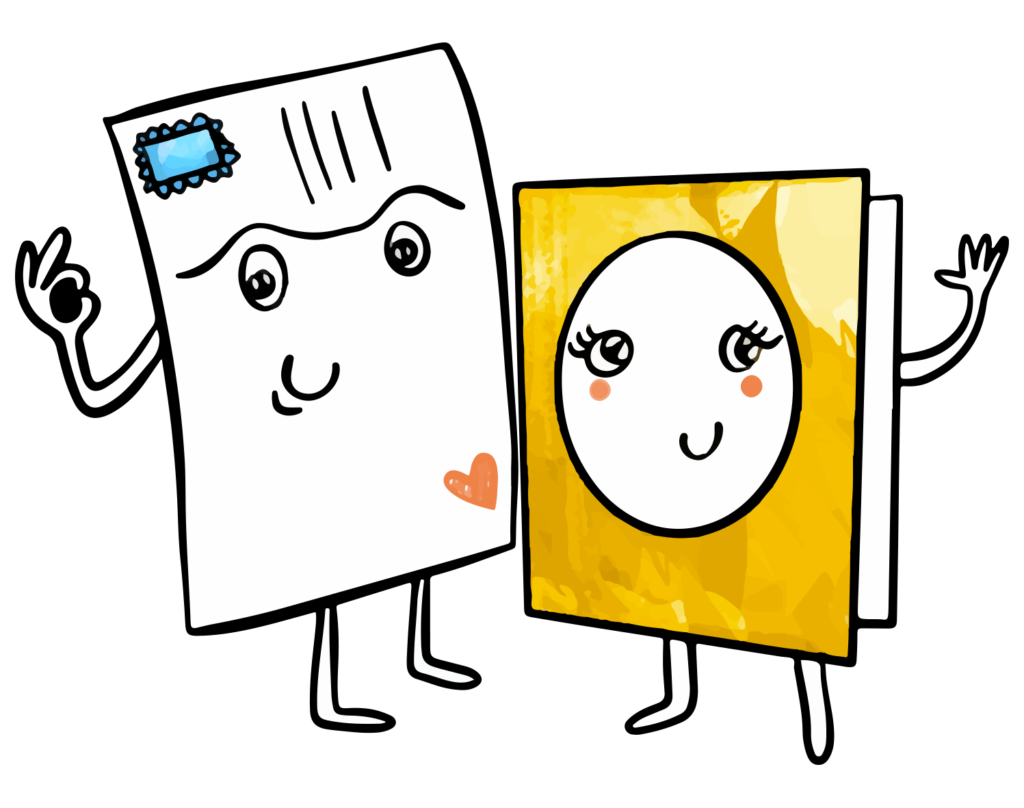 Need help? Any questions? Our team answers you within 24 hours, 7 days a week
The Fizzer app, created in 2014, helps you create personalised cards such as announcements or birthday cards. No more need to go to the post office, we print your card, put it in an envelope and frank it, so you don't have to! 
How does it work?
It's very simple. Log on to Fizzer on the web, Android or iOS. Get some credits, select the card format you like and the illustration you like best. Add your pictures (or select a card with just an illustration), write your text, personalise your stamp and add your handwritten signature. Liking your creation? Select one or several recipients, confirm and that's it. Your card is posted throughout the world in one working day. 
Why send a card with a christening announcement text?
Because it's an symbolic milestone in the life of all Christians but also an important event for close ones. It's the ideal occasion to gather together and celebrate the introduction of your little one to the religious community. A christening announcement with a personal text will be a lovely way to make this event even more symbolic.