Baptism announcement text
A sacred day and a sacred day!
The perfect text to invite your loved ones to the happy event ✝
 That's it, your cherub is going to be baptized. It's a big day that you are looking forward to. All your loved ones will be gathered at the church to witness your child's entry into the Christian community. Then, you may go celebrate the baptism at home, outdoors or in a restaurant. But first of all, you will have to warn the guests so that they reserve their day. To do this, nothing like a nice personalized baptism announcement . Not sure what you can write there? We give you inspiration to create the perfect baptism announcement text.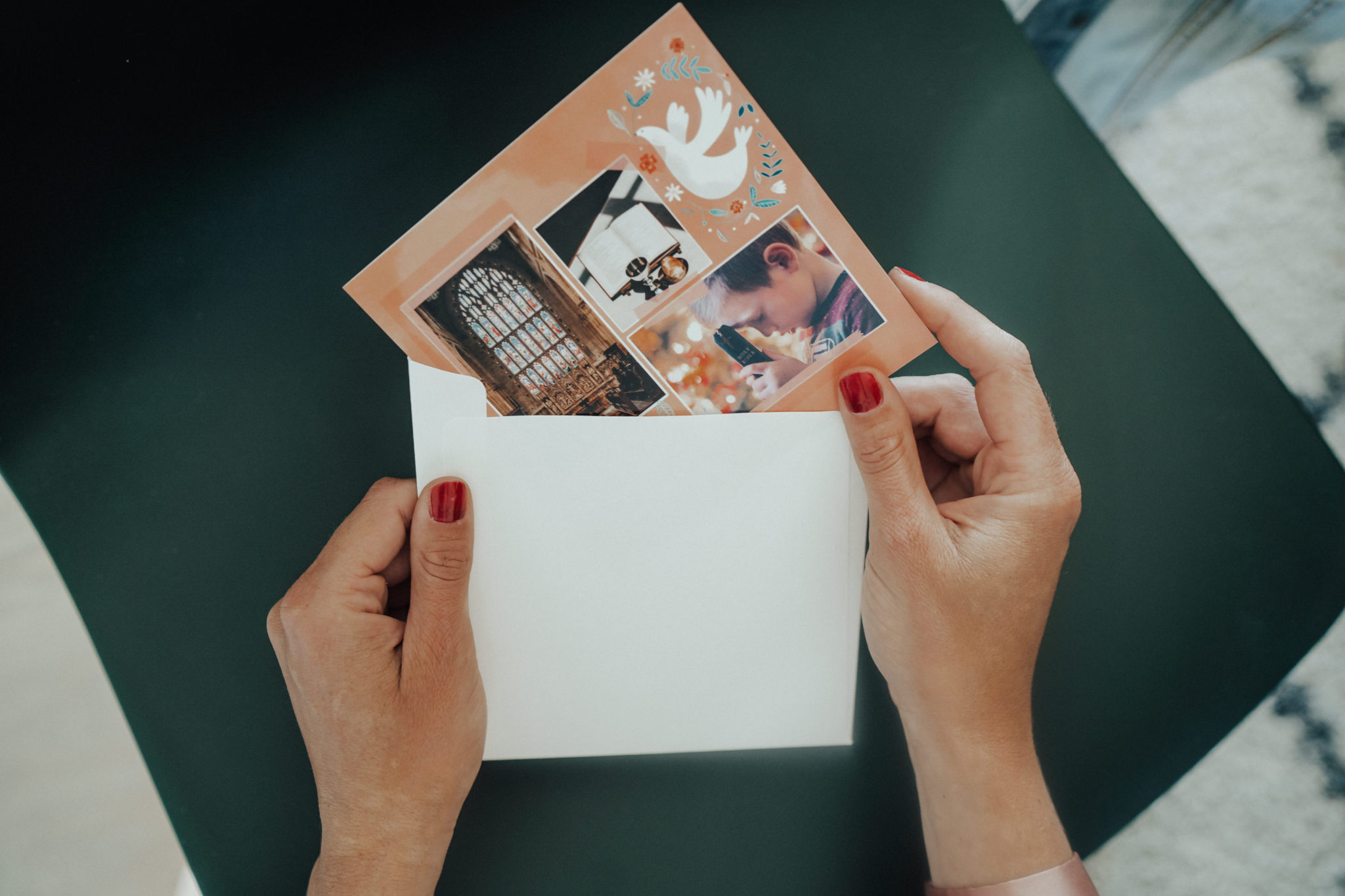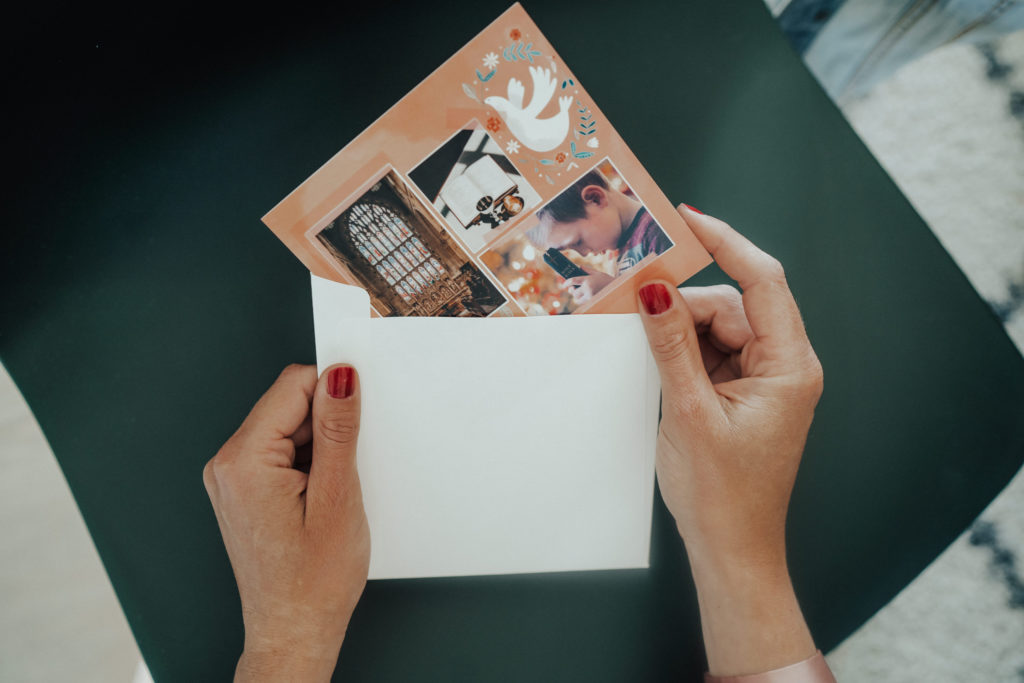 Writing a baptism announcement text is very simple! Remember to mention essential information (date, time, place) and secondary information (theme, list of gifts, etc.) if necessary. Finally, add a personal note, typed or handwritten , for the special touch! 👨‍👩‍👧
"Around the buffet in the garden"
Dear all, we are pleased to invite you to the baptism of Timothée on August 25 at 11 a.m. at the Church of Saint-Paul de Montmorency. After the religious ceremony, we will celebrate around the buffet in Mom's garden. We look forward to seeing you, Paul and Elodie.
"Our little angel will be baptized"
Our little angel will be baptized on July 31 at 2 p.m. at the Saint-Sauveur Church in La Rochelle. This is a very important event for us and we hope to see you all there. Then we invite you to a buffet at the restaurant L'Escargot. See you soon, the Fayard family 
"Only a few months ago Rosalie was born"
Only a few months ago Rosalie, our little princess, was born. Today, it is already time to baptize her. The ceremony will be celebrated at our usual parish in Nevers at 10:30 a.m. We are waiting for you with great impatience. Malia and Roman 
I create my baptism announcement text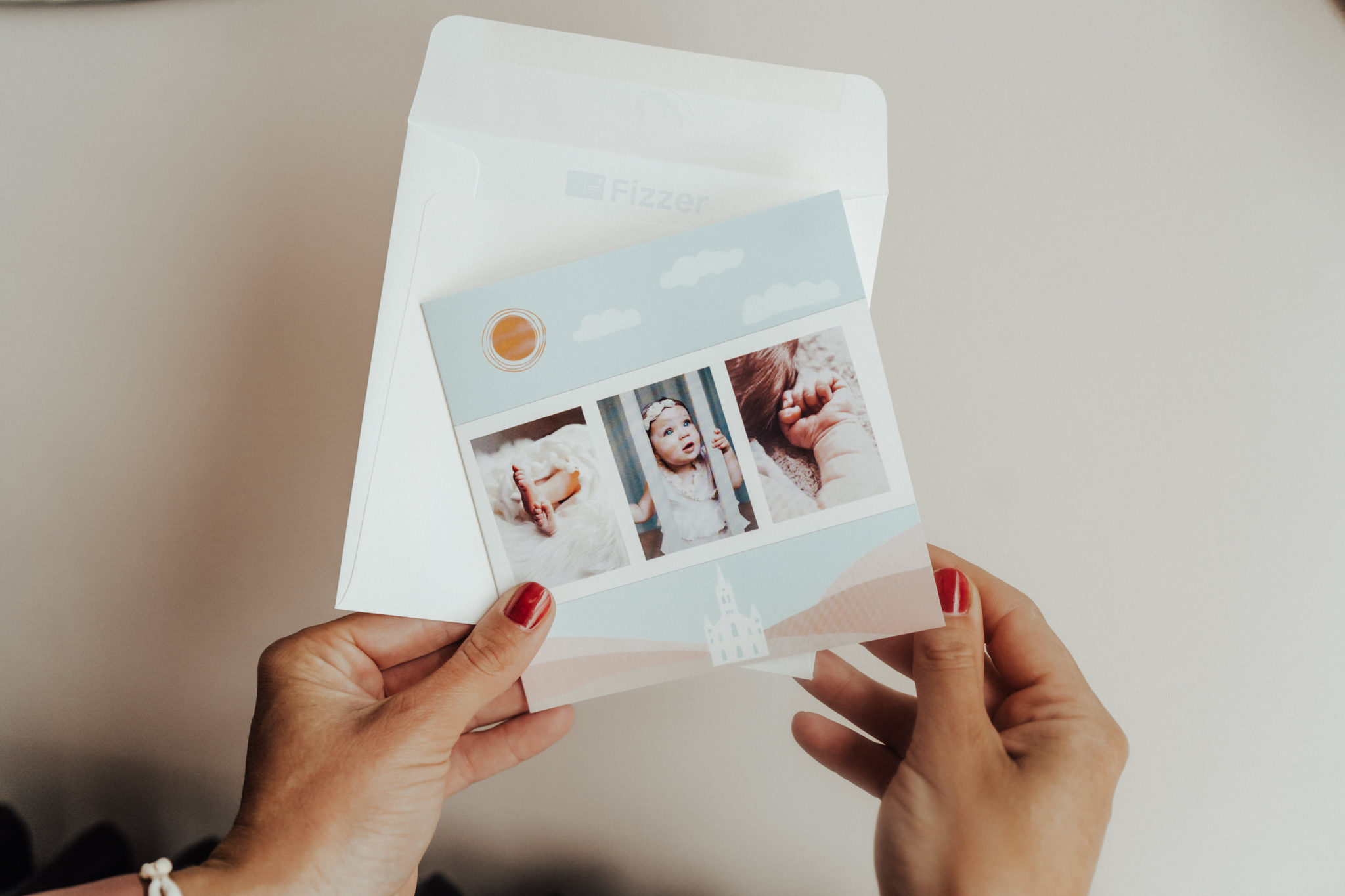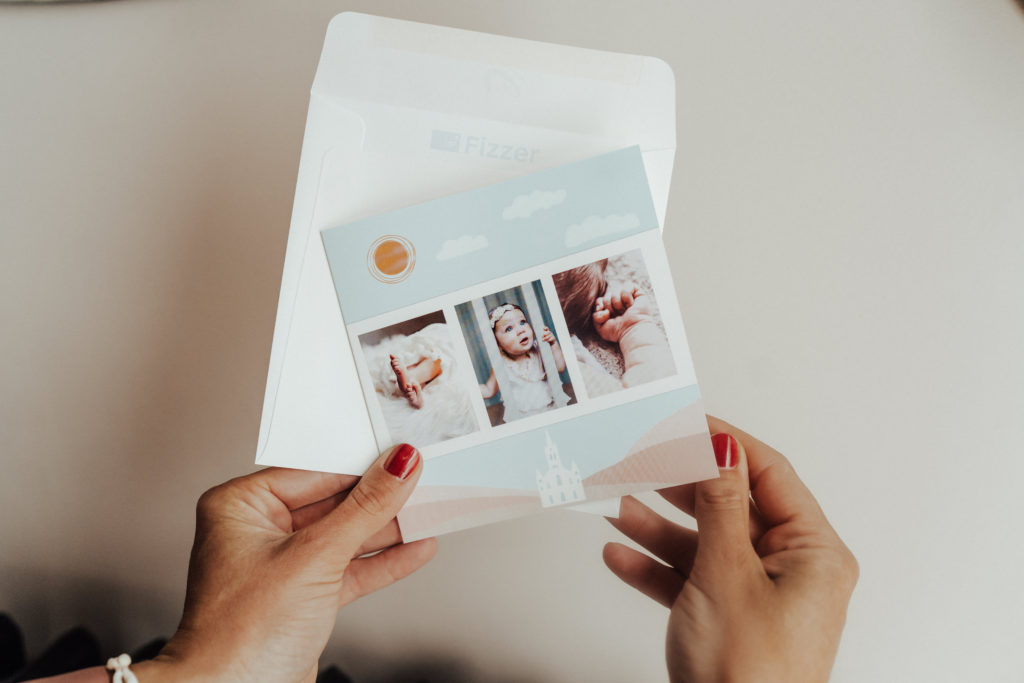 Baptism is a solemn event, of course, but nothing prevents you from giving a little whimsical touch to your announcement. So why not opt for an original text by having your child speak for you, for example? 👼🏻
"A lot of very serious things"
Areuh! I didn't understand everything but it seems that on August 19 at 11 a.m., people are going to tell me a lot of very serious things and put water on my forehead. I believe it's called baptism! In any case dad, mom and I can't wait to see you that day at Notre-Dame-de-Lorette church in Paris. Big hugs, Remi
"Your favorite angel face"
Hello, it's me, your favorite angel face! Speaking of angels, I will be baptized on September 15 at 4 p.m. at the Church of the Holy Trinity in Annecy. I hope you will all be there to witness this great moment for me. Drooling yours, Billie
"Six months ago, you met me"
Six months ago, you met me for the first time. Today, I invite you to attend my baptism. After the ceremony, we will celebrate at the Tourelle pavilion. See front of card for details. Big kisses, baby Jeanne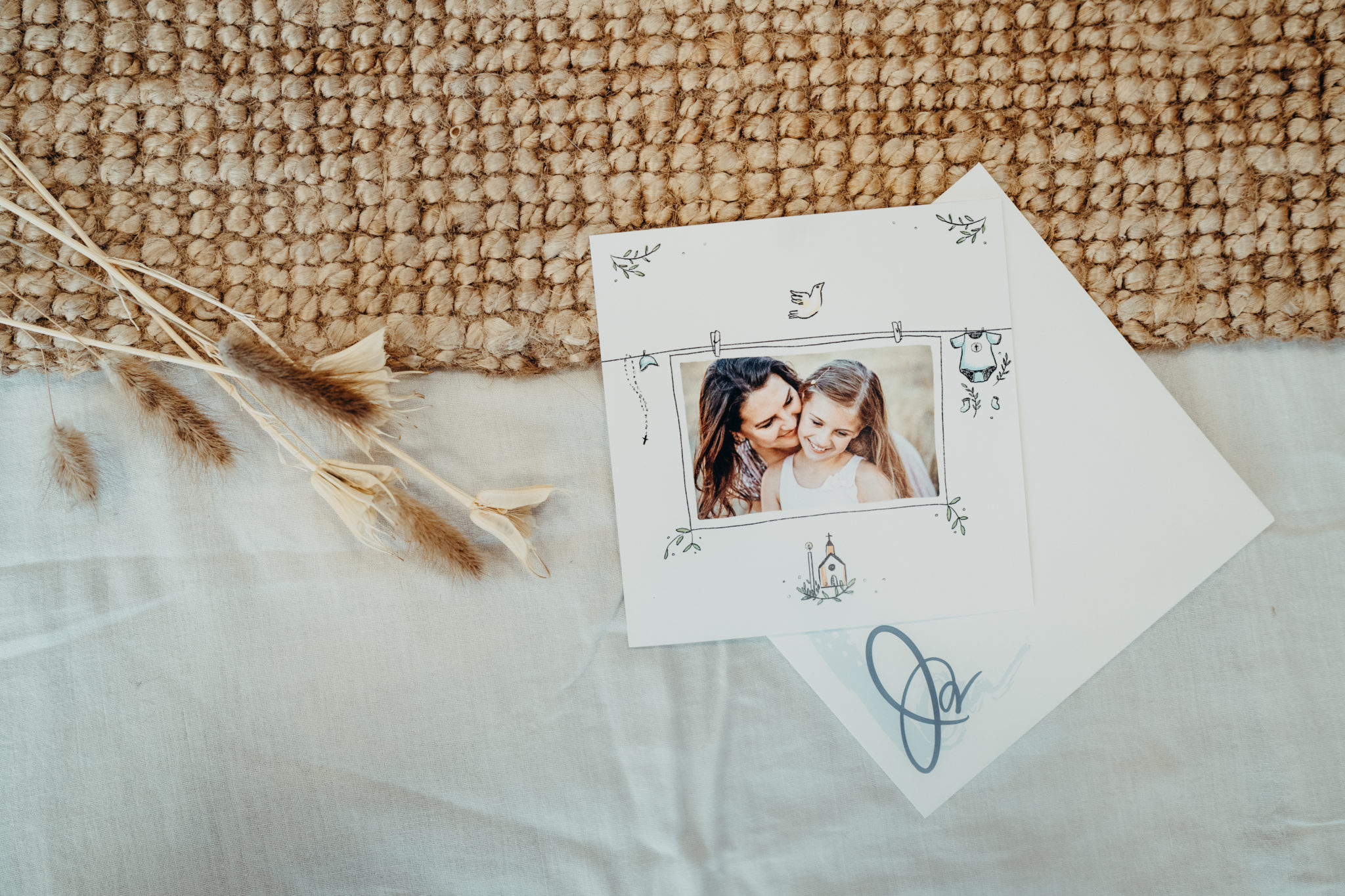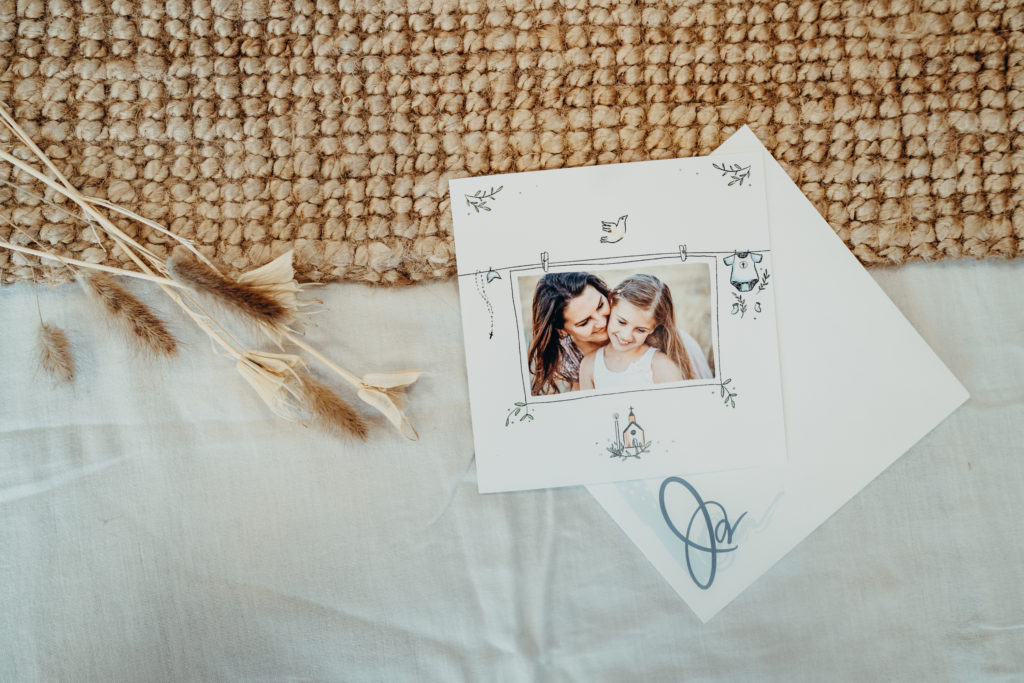 Baptism is an opportunity to reunite with loved ones, but it is above all a religious ceremony. A text imbued with Christian symbolism will therefore be perfect for your announcement, especially if you have chosen a model with corresponding illustrations. ⛪
"The time has come for our little cherub"
That's it, the time has come for our little cherub to join the Christian community. Lou's baptism will be held on July 11 at 10:30 a.m. at the Church of the Nativity in Arles. We hope to count you among us. Sincerely, the Malherbe family
"A member of our religious community"
Our little Issa has grown up well. In a few months, he will become a member of our religious community, for our greatest happiness. Come and witness this beautiful moment at the church then follow us for a country picnic. See you soon, the Mbappé family
"His life as a Christian"
On August 10 at 4 p.m., Elodie will be baptized by our priest at the Church of the Holy Spirit in Limoges. We are very moved at the idea of her beginning her life as a Christian. Come and attend the ceremony with us and then eat together. Tenderly, Jules and Anastasia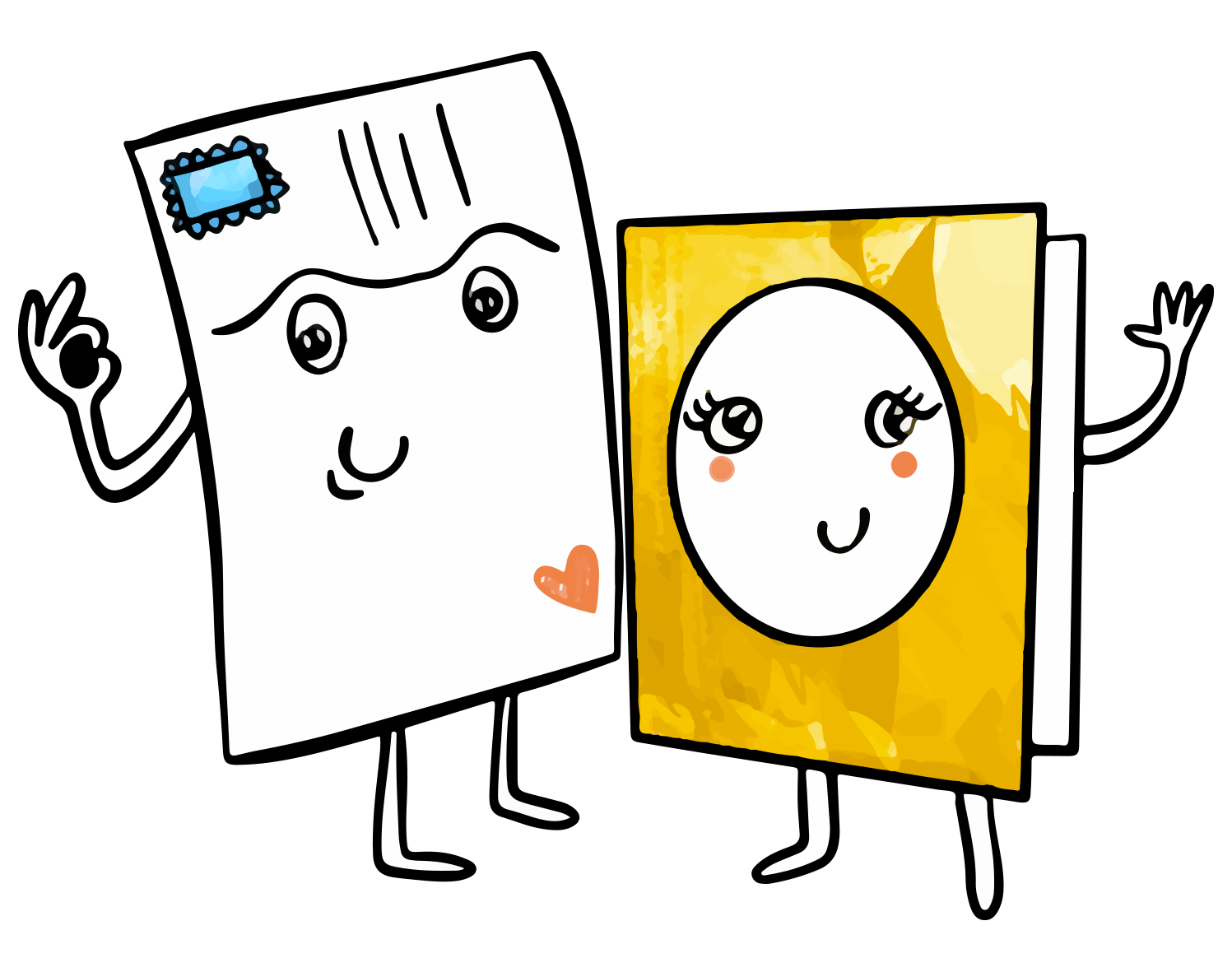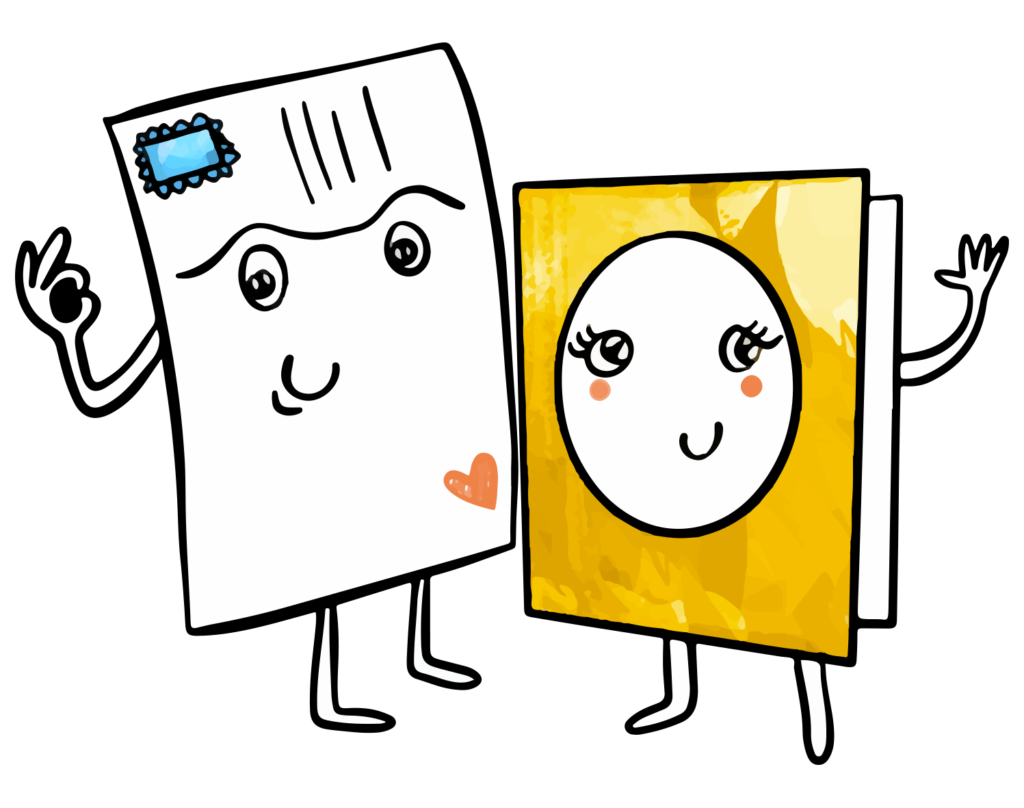 Need help ? A question ? The Fizzer team responds to you within 24 hours, even on Sundays!
The Fizzer application, created in 2014, allows you to create personalized cards, such as announcements or birthday cards. No need to go to La Poste, we do everything for you. Printing, enveloping and postage. 
How it works ?
It is very simple. Connect to Fizzer on web, Android or iOS. Get credits, select the card format you like and then your favorite illustration. Add your photos (or select a card with illustration only), write a text, personalize your stamp and add your handwritten signature. Do you like the card? Select one or more recipients, validate and it's done. Your card is shipped within 24 business hours anywhere in the world. 
Why send a card with a baptism announcement text?
Because it is a symbolic milestone in the life of any Christian but also an important event for loved ones. This is the perfect opportunity to come together and celebrate your little one's entry into the religious community. A baptism announcement with a text in your image will be a nice way to make this event even more symbolic.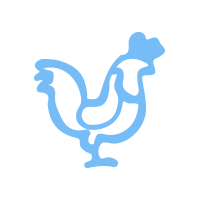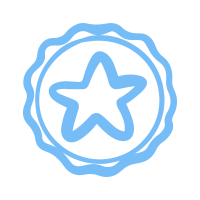 Imprim'vert certified paper