Civil partnership announcement
An occasion worth celebrating
Invite your loved ones to the happy event 👫
The term "civil partnership" is less dreamy than the word "wedding", we'll give you that. Yet, the civil partnership is a solid commitment between two people who love each other and wish to be united in the eyes of the law. It is therefore as meaningful as a marriage and deserves to be celebrated just as much! A great occasion to say yes to each other in front of your loved ones and extend the revelry afterwards to a place of your choice. So what better way to tell them the news than a civil partnership announcement? 
3 tips to nail your announcements 🎨
👫 Send them at least 3 months before the big day
📍 Mention the key information: meeting place, date, time
📆 Include an RSVP
Our civil partnership announcements
Our original designs are drawn by hand by our own illustrators. That means you won't find them anywhere else! Our wedding announcement and wedding thank you card categories are suitable for a civil partnership announcement. Browse our selection to find the design that's right for you: intertwined hands, refined drawings, floral patterns… you will definitely find what you're looking for!
Ideas for original messages
Stand out with a stylish and original announcement. Humorous tone, riddles, literary style… let your pen run wild and surprise your guests! 
Civil partnerships are cool too!
Civil partnerships are cool too! That's why we decided to throw a massive ceremony for our partnership to which you are warmly invited. Get ready for : tears, joy, laughter, kisses and food, obviously. Angus and Julia  
Make it official with a partnership 
Our love has been lasting for 10 years already but we have decided to make it official with a partnership. You are therefore invited to our civil partnership ceremony on June 21st 2020 at the Durham city hall. We can't wait to see you! George and Tim 
Guess who's going to say "I do"? 
Guess who's going to say "I do" at the city hall on a sunny saturday? We will! Your presence on that day will mean a lot to us and we hope to see you on July 25th to celebrate with us. Fondly, Susan and Ludwig
Want to start your civil partnership announcement?
Choose an original and unique announcement that you like
Personalise it with pictures of the future partners
Send your announcements in just a few clicks to all your close ones
How can I create my announcement with Fizzer?
Select a design that you like
Select a card for your civil partnership among our wedding announcement and wedding thank you card categories. Champagne flutes, feathers, flowers, hands, hearts or even minimalistic patterns. There's something for everyone! 
Add the most beautiful photos of both of you
Now is the moment to add pictures of your couple! Select up to 6 pictures of your lovely faces and personalise them with texts and stickers. A creation that's 100% unique! 
Announce your civil partnership with a personalised text
Nothing will bring out your couple's pictures like an original text written by you! Your message becomes even more unique with the colour and font of your choice and, why not, a few emojis!
Select your recipients and that's it!
All you have to do now is select your recipients and click in order to send out your lovely announcements! Want to add a handwritten word before posting them? Choose the set of cards and receive all your announcements directly at home.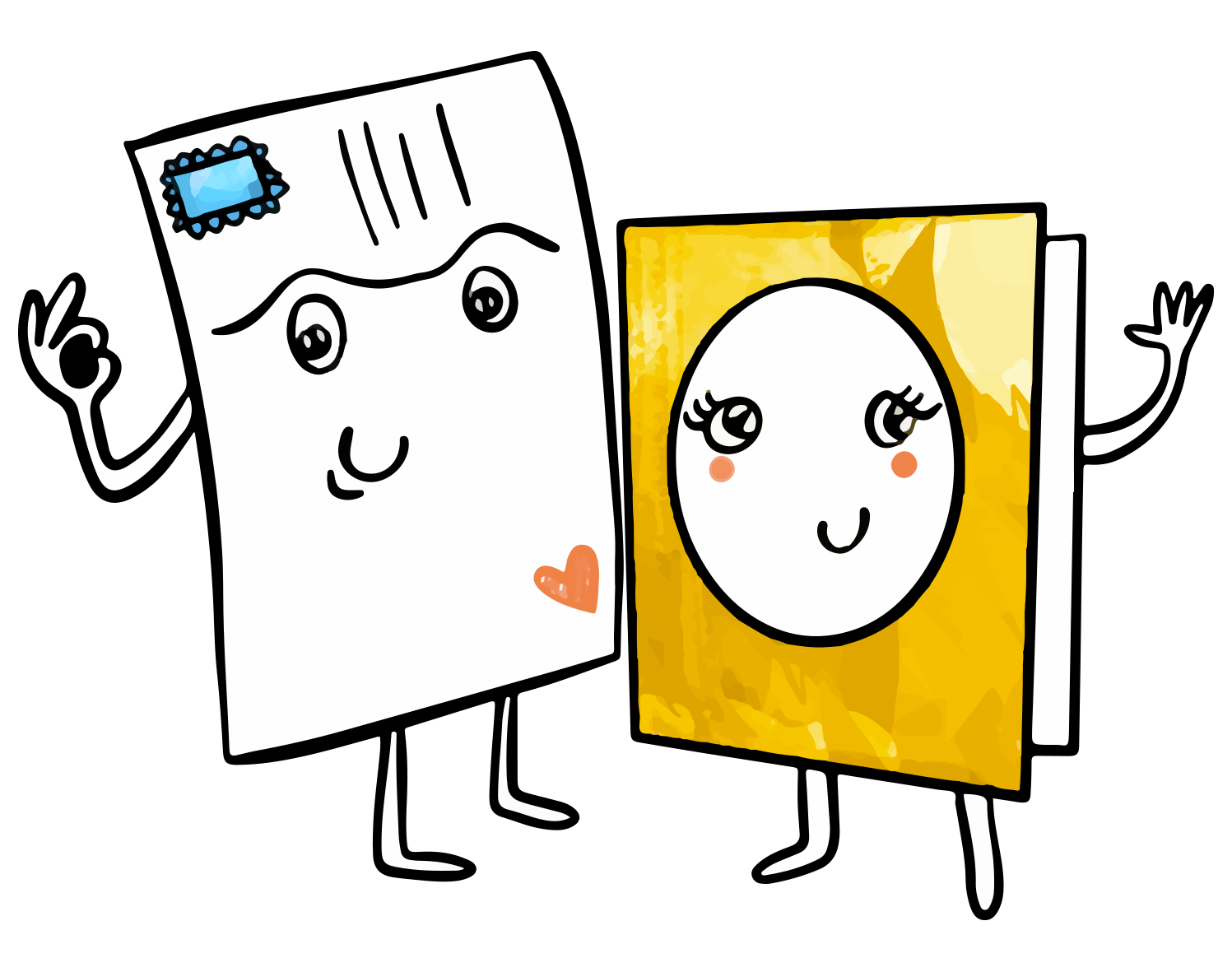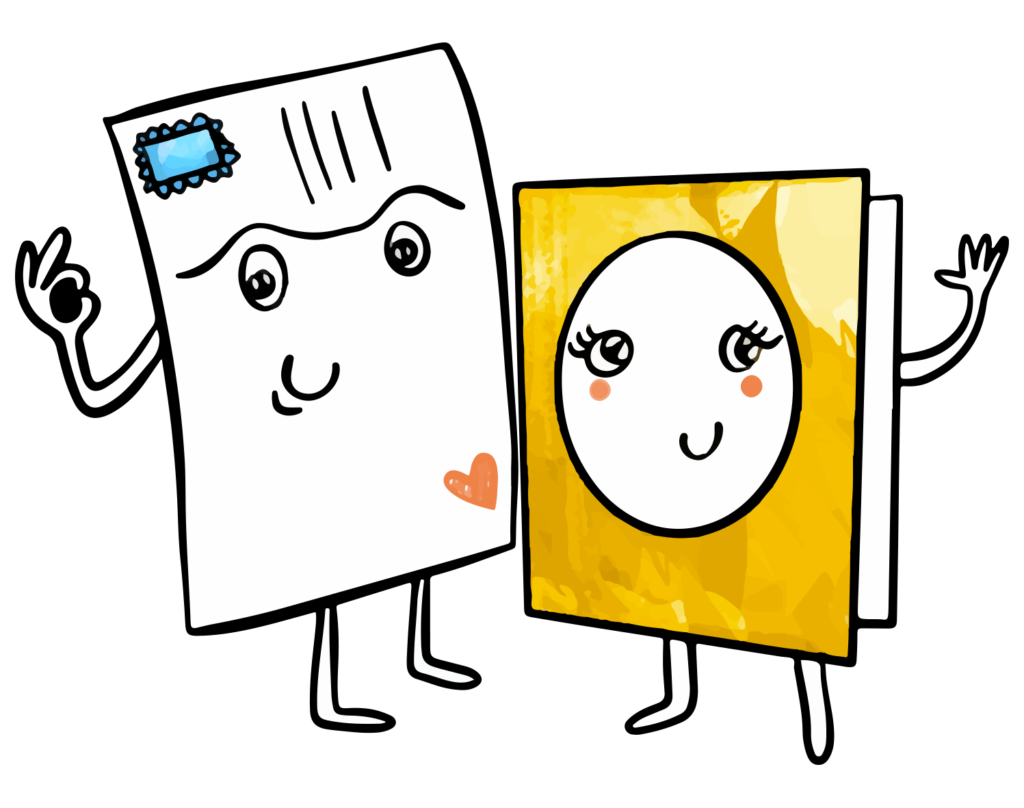 Need help? Any questions? Our team answers you within 24 hours, 7 days a week
Once you've created your civil partnership announcements, all you have to do is click to send them to all your loved ones. Fizzer takes care of the rest within 1 working day: enveloping, franking and posting. Get ready for a series of moved phone calls and congratulations aplenty!
A square folded or double-sided announcement card
Fizzer lets you choose between two announcement formats. Go for a classic announcement, square and folded in the middle, or create a double-sided civil partnership announcement! That is, with pictures on the front and a stamp, address and handwritten signature on the back. 
A personalised and original civil partnership announcement
Creating a personalised announcement means being able to shape it the way you like. Select your favourite drawing and add your own pictures to it: photos of your couple and, why not, of your pets or even your future house. Then, personalise your text by choosing a font and a colour that match your theme. All our announcements are posted directly to the recipient, inside an envelope.