Communion announcement text
Invite your loved ones to this happy event!
10 ideas to write an inspiring communion announcement text
A first communion is a major event in the life of a child, who will receive the body of the Christ for the first time. By doing his communion, your little treasure affirms his faith in the Christian religion and in Jesus-Christ. If the first communion represents the sacrament of Eucharist, the confirmation is quite different. Also called "solemn communion", the confirmation renews the promises of baptism made by the godfather and the godmother. It is more of a celebration, which marks an important step in the spiritual itinerary of the baptised teenagers. 
Whether it is his first communion or his confirmation, your child is about to experience an important ceremony, that needs to be unforgettable! looking for inspiration to write your Make sure to invite all of his loved ones. Discover our templates of communion announcement texts, perfectly suited for any type of communion! 
Classical communion announcement text

"What a holy step"
The Smith family is glad to invite you to the communion of our little Lesley. We expect you to be at the Trinity Church at noon, on the 2nd of March. We are delighted to celebrate this important sacrament with you. Love!

"A big day is coming"
After years of religious education, our Theodore is ready to express his faith. You are invited to celebrate his first communion on the 9th of May 2021, at the Community Church of Edinburgh. We will continue this wonderful sharing moment, at our house, with a lunch. Peter and Claire.

"Claiming her faith"
The time has come for Lucie to claim her faith and devotion to Jesus-Christ. After lots of catechism lessons, our lovely princess is ready to receive wafer, for her first communion. We expect you on the 5th of September, at 10.45 AM in the Church of Sainte-Vertu. We look forward to sharing this beautiful and solemn moment with you.
Communion announcement text for a first communion 

"Here's to my first leap of faith !"
Dear friends and relatives. The 24th of October will be a very important day for me, because it will mark my first act of faith. I only have one wish: to receive the Eucharist, that will symbolically unit me to the body and blood of Jesus, by your side. I'll see you at the St-Jerome church of Leeds, at noon!
"What a long theological education"
We're so proud to invite you to the first communion of our dear Alice. After a long theological education, our granddaughter is ready to commune. In order to celebrate this sacrament properly, we will share a fine meal at our home, in an intimate setting. We hope you can make it! 
"You were there for his baptism"
You were there for his baptism. Now, you'll be able to testify his faith during his first communion. We are proud of the spiritual pathway of our little August, and wish to attend to this important moment in your company.
Are you ready to send your communion invitation text?
Profession of faith text

"Here's to my faith"
The Christian path of your dear Antoine is not over! After a baptism and a first communion more than successful, I am inviting you to my profession of faith. It is the occasion to celebrate my belief in Christianity but also my entry into adolescence. Let's meet on the 4th of April 2021 at the St. Germain church, downtown. 
"I believe in God, the Father Almighty…"
After having carefully considered her different sacraments (baptism and first communion), our sweet Emma is ready to do her profession of faith. We expect you on the 12th of November at 11 AM in the Church of Lyon. We hope to see you there!
Confirmation text
"I'm prepared for the Holy Spirit"
After being baptized and communed, time has come to do my confirmation! I am now ready to receive the Holy Spirit, just like apostles on the Pentecost Sunday. I would be honoured to experience this rite of passage under your caring eye. Let's meet the Sunday 4th of June, in the Grenelle church. We will then celebrate my confirmation at home! I look forward to seeing you there!
"Here's to my confirmation"
I'm finally ready to receive the Holy Spirit and strengthen my faith : the time of the confirmation has come. Let's meet on the 8th of may at the Westminster Abbey, at noon. Really hope you will make it! 
Ready to write your communion announcement text?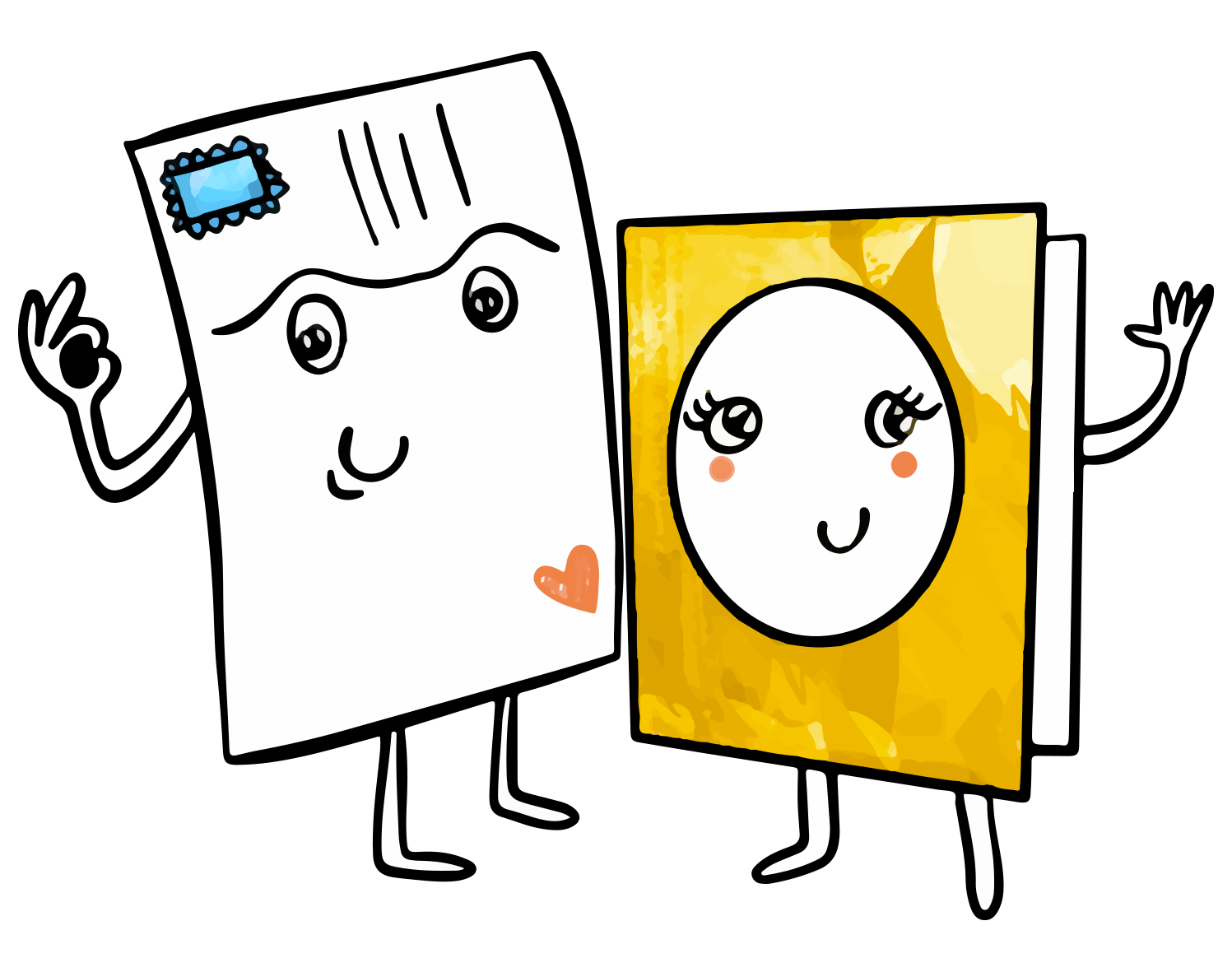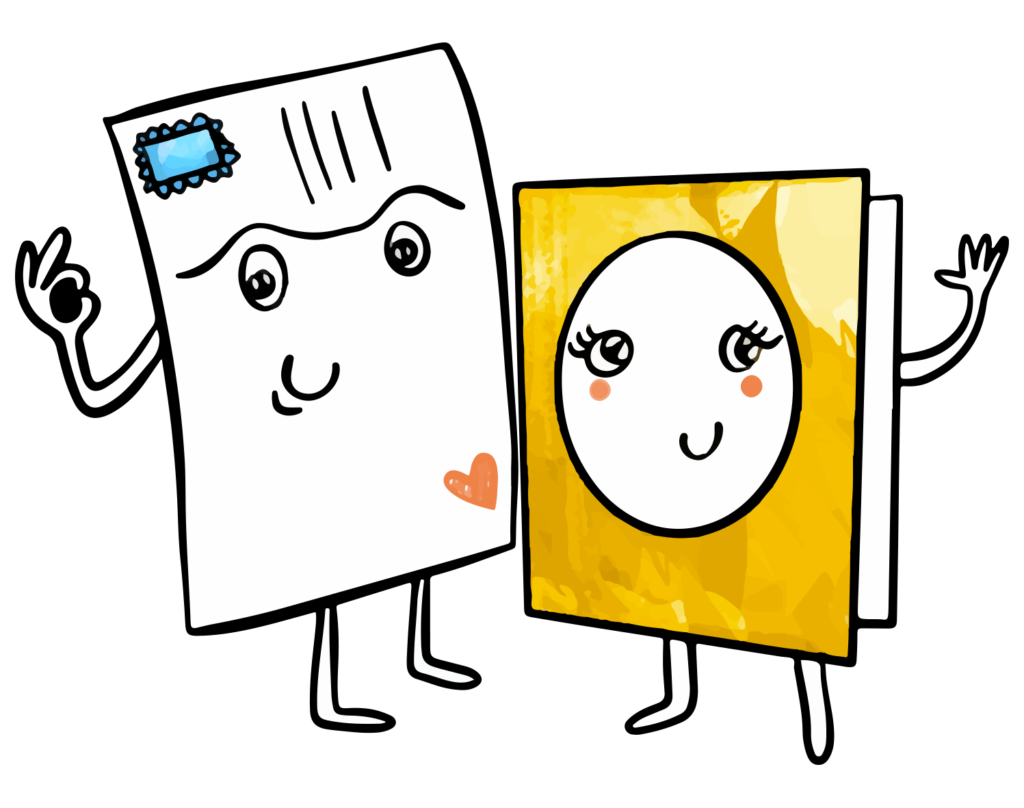 Need help? Any questions? Our team answers you within 24 hours, 7 days a week
The life of the young Christians is punctuated by important steps. The sacrament of the Eucharist, the baptism and the confirmation are the three essentials achievements of the Christian initiation. Make sure to celebrate each step with the people you love! constitute especially the three essential sacraments of Christian initiation. Be sure to celebrate each milestone around the people you love!
Why should you create a personalised card for the communion of your child?
Each communion is truly unique and reflects the spiritual path of your child. This very special occasion is a great opportunity to invite all of your closest people. Our sober and classy designs will be perfectly suited to announce this beautiful event. Also, feel free to add your favourite pictures of your tiny tot on your card, so that your invitation is unique.
How to create a communion invitation ?

In order to send a pretty memorable invitation, start by browsing among our collection of designs. Once you've chosen the template that looks right for you, all you have to do is make it your own. In order to do so, add the cutest pictures of your child. You can add up to 6 pictures on each card. 
Then, write some inspiring invitation text. Feel free to customize the page layout, by trying out different colours and typos… 
Once your order is confirmed and the postal addresses of your recipients added, Fizzer takes it from there. From the printing to the sending of your lovely creations, you're covered.
How to write a lovely communion announcement?
In order to write a great invitation message, all you have to do is be sincere! Share the joy you feel, and make sure to deliver all the basic information, such as the date and location of the event.