granddaughter birthday text
Love, joy and originality!
Postcard format (10x15 cm) or event card (14x14 cm)

Customizable at will

Envelope included

Printed in France
How to send your photos by card with Fizzer?
Choose your best photos
Capture beautiful moments, choose a template and personalize your postcard with your own photos. All occasions are good: trips, birthdays, weddings etc.
Add your message to your card
Once your photos are added, color your text and select the font of your choice. Personalize your stamp with a photo and sign with your fingertip!
Select one or more recipients
Sending a postcard with Fizzer means having the opportunity to please the whole family! Add your contacts to your address book and select one or more recipients for the same card.
Make people happy with a card in your image
Your postcard is stamped and sent in an envelope to protect your words and photos. Thus, your loved ones discover a real postcard in their mailbox, worthy of being displayed on the fridge!
Her granddaughter's birthday is a unique moment! We want to see her happy and fulfilled. And to do this, it's the little details that count on his birthday: a birthday party, a good homemade chocolate birthday cake, pretty candles, great gifts or a little money from pocket to please him. And since every birthday comes with a birthday card, it's up to you, his grandparents, to find the right words! It is certain, it is not always easy to know what to write on your card. Year after year, it's hard to find inspiration! And that's completely normal, children grow up so fast. Here are 10 original text ideas for your granddaughter's birthday. 
Granddaughter birthday
Text full of love and memories...
Honey, today is a very special day! You are growing so fast and every year you make us more and more happy and proud. I hope you are going to celebrate this new year with us. We give you big kisses of love. Happy Birthday Grandpa and Grandma. 
My love, you are now so great! I remember the day you were born like it was yesterday, you were so adorable. Grandma and I are so happy to have you in our lives. We wish you a very happy birthday. Big kisses <3 
I wish you a happy birthday ! You have accomplished so much in the past few years, we are so happy with how far you have come. You really are a wonderful person and you really have a heart of gold, we love you very much! Big hugs from us. 
… with humorous text
Today is your birthday ! Grandpa and I find that you look more and more like me… you're lucky! At least I hope you're spared having the same sense of humor as Grandpa. Have a very nice day, we would have liked to be with you to wish you a happy birthday, but we can't wait to come and annoy you very soon. Happy Birthday. <3 
Fortunately Grandma is here, I had completely forgotten your birthday! You know what it's like when you start to age… But no, I'm kidding! You know I like to joke a lot. How can you forget such a special day. The day you showed up was a miracle. We love you very much. Happy birthday (name)! <3
Ready to please your granddaughter?
Text that talks about the future...
Happy birthday my dear! You are growing at high speed, I can't believe you are already (age) years old! Grandma and I look forward to following you in your projects and supporting you in all the decisions you will make in your life. I hope you celebrate your birthday in the best possible way: surrounded by all the people you love! Big hugs from us. 
My dear granddaughter, you make us so happy every day! It's not a thing to say that we are the most fulfilled grandparents thanks to you. You are a bright girl, just like your future will be bright! Happy birthday. I hope this lovely card will make you happy. We send you lots of kisses of love. 
…to classic granddaughter birthday text
We wish you a very happy birthday party filled with joy and love. How happy we are to be your grandparents. You really are the best granddaughter. I wish you to celebrate this day as it should be. Big hugs from Grandpa and Grandma. <3 
A very happy birthday my dear! We hope you have a great birthday day and have fun with all your friends at your birthday party. We are thinking of you very much. Big kisses from Grandma and Grandpa. 
How fast you are growing! Grandma and I wish you a happy birthday from afar. We would have liked to see you blow out your candles on your birthday. It will be for next year ! We sent you pocket money, use it wisely! Lots of love. I love you so much. <3 
Letter from a grandmother to her granddaughter for her birthday
Happy birthday to my little girl! You have grown well now. The years pass so quickly! I'm proud to be your grandma. Being a grandmother is the greatest gift! I wish you all the best for this year that comes to you. You make me proud in everything you do! Happy birthday [name]! [signature]
When you create a postcard, your order is processed within 24 business hours. Then, it is the delays of La Poste that apply:
France and Europe: 2 to 6 days
USA, Canada and Australia: 4 to 12 days
Other destinations: 1 to 3 weeks
Dimensions postcard: 10×15 cm & Event card: 14x14 cm
Postcard format: front/back, event card: 4 pages
Postcard paper 330g - Event card paper 280g
Envelope: included
Shipping costs: included worldwide
All our cards are made in France
Ready to post your first birthday card?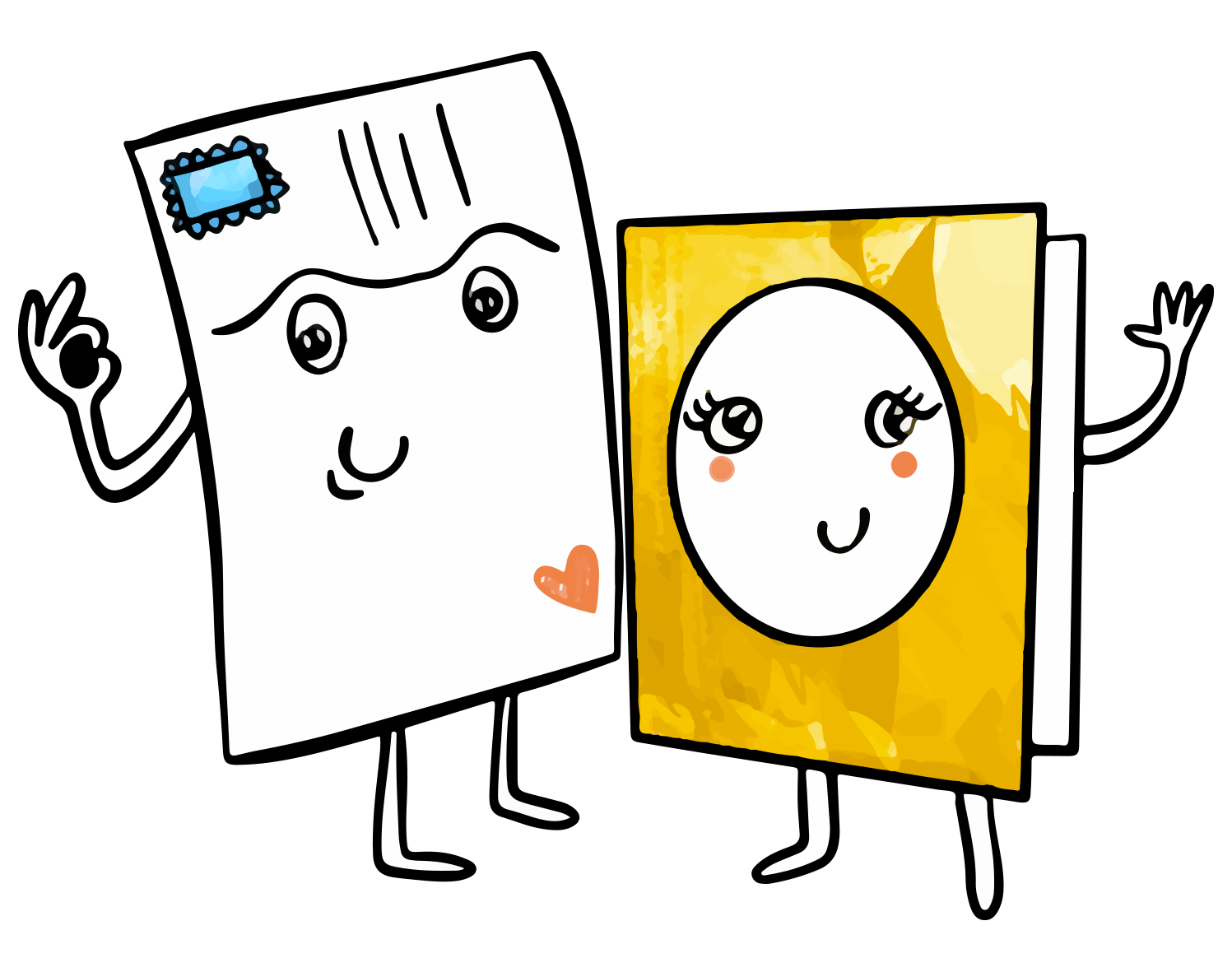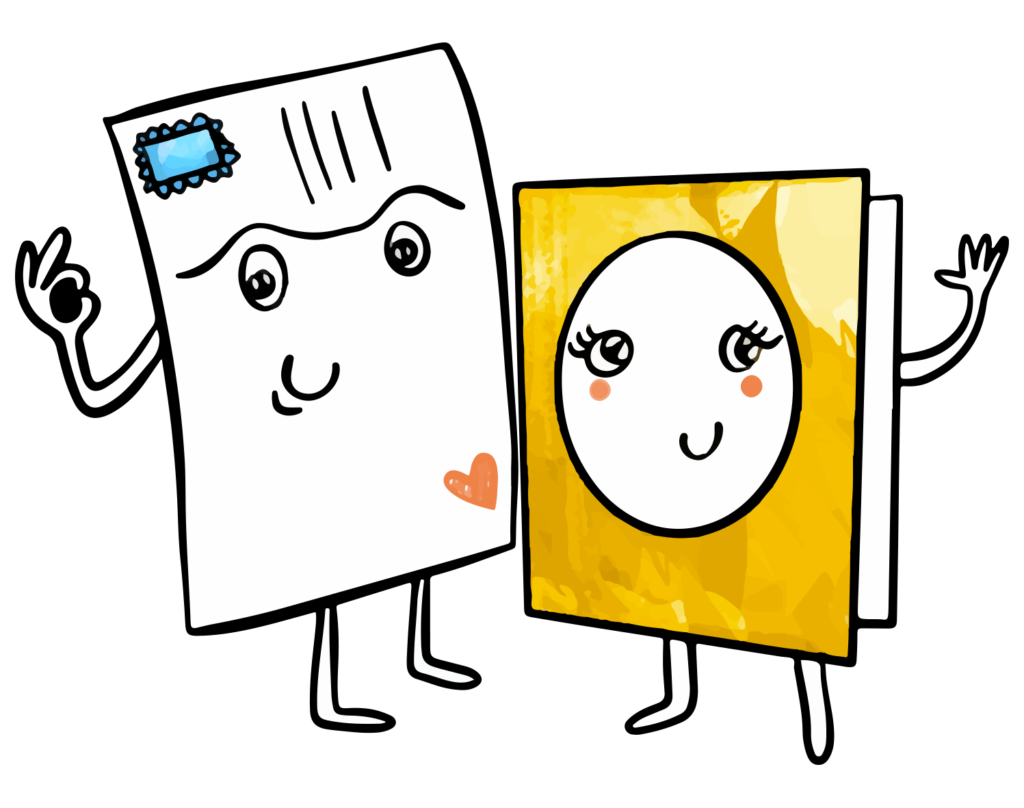 Need help ? A question ? The Fizzer team responds to you within 24 hours, even on Sundays!
What text to write on a birthday card for a granddaughter? 
Birthdays are so special! One more year, one more lap around the sun! This is why it is essential to mark the occasion. And to wish his birthday wishes, nothing better than a beautiful birthday message on a personalized card. But only the more the years pass and the more it is difficult to find ideas for birthday texts. In order to please your granddaughter, write an original text that will make her smile when she opens her birthday card. You can choose to write a humorous text, a rather classic text or a text that really shows how much you like it. Choosing the right words may seem like a detail, but it's very important to convey good energy and above all good values to a young girl. Be creative on your birthday card and express your emotions. A successful granddaughter birthday text is a text that comes straight from your heart and will make her really happy! 
Why take the time to write a great text for your granddaughter's birthday?
It's always nice to see your granddaughter's face light up when she opens her birthday card. That's why taking the time to write an original birthday text will make all the difference. Because it is no longer just a banal and basic birthday card, but a real memory to keep preciously. The more time passes, the more memories you will have to share with her. And what better way to wish him a happy birthday than to remember all the memories shared with his grandparents? And as nobody remembers the day of his birth, we advise you to add some anecdotes and some funny photos which tell this fantastic moment. It's the best way to wish him a birthday.
How do I wish my little girl a happy birthday?
There are many ways to wish happy birthday to your little girl. Just think about what would please him the most: a handmade gift? A jewel ? An exit ? A garment ? A toy or a book? It's all about matching your personality. And above all, during your moments spent with her, pay close attention, because she may talk about what would make her happy. Then jump on the occasion and accompany your gift package with a pretty birthday card.
How do I write a kind note for my granddaughter?
Lacking inspiration? Do not hesitate to find some in the multitude of birthday texts that we have concocted for you. You will undoubtedly find something to write a kind word for your granddaughter!