Happy 50th birthday wishes
3, 2, 1... happy birthday!
Postcard format (10x15 cm) or greeting card (14x14 cm)

Customizable as you like

Envelope included

Printed in France
How to send your photos by card with Fizzer?
Choose your favourite photos
Immortalize nice moments, choose a template and personalise your postcard with your own photos. You can do it for many occasions: travels, birthdays, weddings etc.
Add a message to your card
Once you have added your photos, color your text and select the font of your choice. Personalise your stamp with a photo and sign with your fingertip!
Select one or more recipients
Sending a postcard with Fizzer means having the opportunity to please the whole family! Add your contacts to your address book and select one or more recipients for the same card.
Make people happy with a custom-made card
Your postcard is stamped and sent in an envelope to protect your words and photos. This way, your loved ones will discover a real postcard in their mailbox, worthy of being displayed on the fridge!
10 ideas for a 50th birthday wishes
Is one of your closest people about to turn 50 soon? Mark this special occasion with a thoughtful gesture! wish card With Fizzer, you can create a lovely and personalised greeting card, and capture this important step.
If you're lacking inspiration and can't find the right words to add on your card, have a look on our selection of happy 50th birthday wishes. They may be Inspiring, sarcastic or philosophic… Our birthday wishes ideas are made to please everyone! 
Friendly 50th birthday wishes
"
"To your eternal youth!"
30 years ago, I met this crazy student during an Erasmus trip. Today, this fellow is a happy father and my best friend. I can't believe you're turning 50 today! Who would have thought? Time have passed so quickly buy you always kept your loyalty, festive spirit and above all, your giant heart. You may grow old or get wiser, but you'll always remain, to me, the sweet troublemaker who used to make the entire classroom laugh every time he raised his hand. To your eternal youth! Lucy 
"
"50, the happiness therapy"
"
Is 50 the new 25? I don't think so! 50 is the age of happiness, personal achievements, maturity… I have never been happier than at my fifties, and I hope you will feel the same too my sweet sister! Have a beautiful birthday. Love. Lisa. 
"
"You deserve all the best"
"
For this new year, I wish you happiness, love, confidence, crazy dreams… You deserve all the best my dear Alex for your 50th birthday. I heard it is an important step? Who cares, age is just a number! Forget all about social conventions and focus on what's really important: happiness! I wish you a wonderful birthday and send you all my love. Mary 
Classical 50th birthday wishes
"
"May the next half century be as exciting as the first half!"
 Happy birthday to you my dear cousin. May the next half century be as exciting as the first half! I hope you will spend this day surrounded by the people you love. I wish you a lot of happiness and love. Your cousin Meriem. 
"
"A year full of success"
Dear Alan, I wish you a wonderful 50th birthday. I hope this new year will be full of success, projects and love. Take care. Julia 
Are you ready to send a lovely birthday card?
Inspiring 50th birthday wishes
"Shining more than ever"
"Happiness is the secret of beauty. There is no beauty without happiness" once said Christian Dior. Is this why, my sweet Emily, you're shining more than ever? I am so proud of you! Seeing you flourish every day is so wonderful. You're truly inspiring, and I can't believe it's been 25 years already since we met each other. Have a beautiful birthday, we'll catch up very soon to celebrate it together. 
"Like an iconic actress"
"I never lose sight of the fact that just being is fun" said the amazing Katharine Hepburn. My sweet Jane, you're just like this iconic actress! One may think that you're going through a major step, today. Are you, though? To me, it's just a great opportunity for you to grow wiser! I have no doubt that you will celebrate this great day properly. I only wished I could celebrate it with you. Happy birthday mate, I love you so much! 
Funny 50th birthday wishes
"Go with the flow on the big five-oh!"
 My dear Edward… I am not going to lie to you, the best part of your life is probably behind you. The recklessness of the youth, the burning passion, freedom... Good news is you've still got plenty of hair on your head. Enjoy them while you can! Have yourself a beautiful birthday my dear brother-in-law. Pat 
"Tough times are coming"
Happy birthday my dear Julie! 50 years is a big thing! It's time to enjoy life to the fullest! I wish you love, success and health for this new era, and a lot of luck! Tough times are coming. Kidding. XX. François 
"Sadness gets you grey hair"
As the Chinese proverb says : "Joy makes you look ten years younger; Sadness gets you grey hair". I told you Julian… All these years, you should have been smiling more… Just kidding mate, maybe I'm jealous because you look a lot younger than me! Have a great birthday, hope to see you soon to celebrate!
"50 years anniversary of half a century of life"
You imagine ? You have lived on this earth for half a hundred years. In five decades, you've had time to become an adult, find your job that you do so well today, start a family, but above all...you've found the strength to remain yourself through the ages. And that, for a 50-year-old, is great. That's why I wanted to tell you today that I admire you and count you among my closest friends. Beautiful day to you, for your 50th birthday!
When you create a postcard, your order is processed within 24 working hours. After that, La Poste's delivery times apply:
For France and Europe: 2 to 6 working days
For the USA, Canada and Australia: 4 to 12 working days
Other destinations: 1 to 3 weeks
Postcard size: 10×15 cm & Event card: 14x14 cm
Postcard format: recto/verso, greeting card: 4 pages
Postcard paper 330g - Event card paper 280g
Envelope : included
Shipping costs: included worldwide
All our cards are made in France
Are you ready to write your birthday wishes?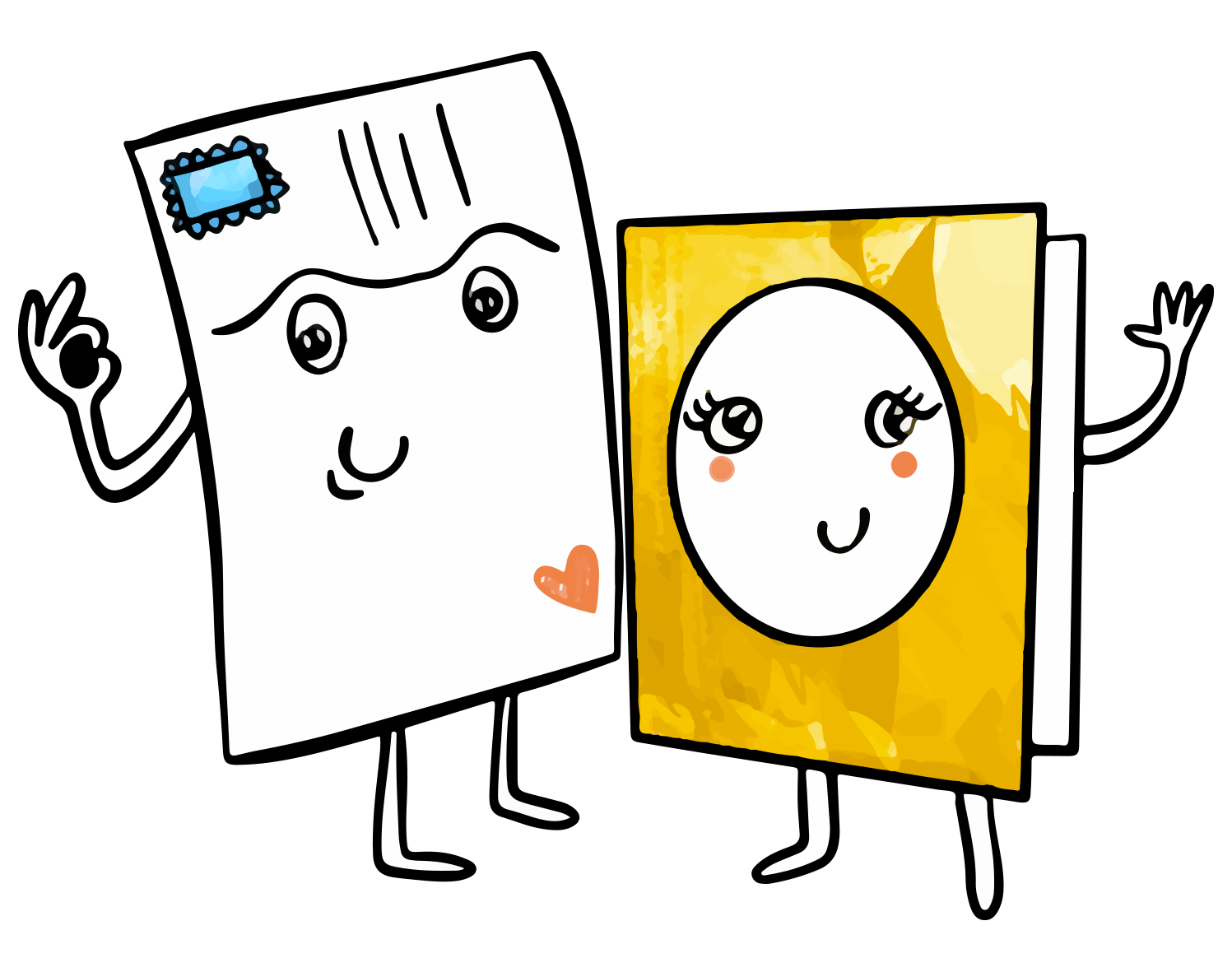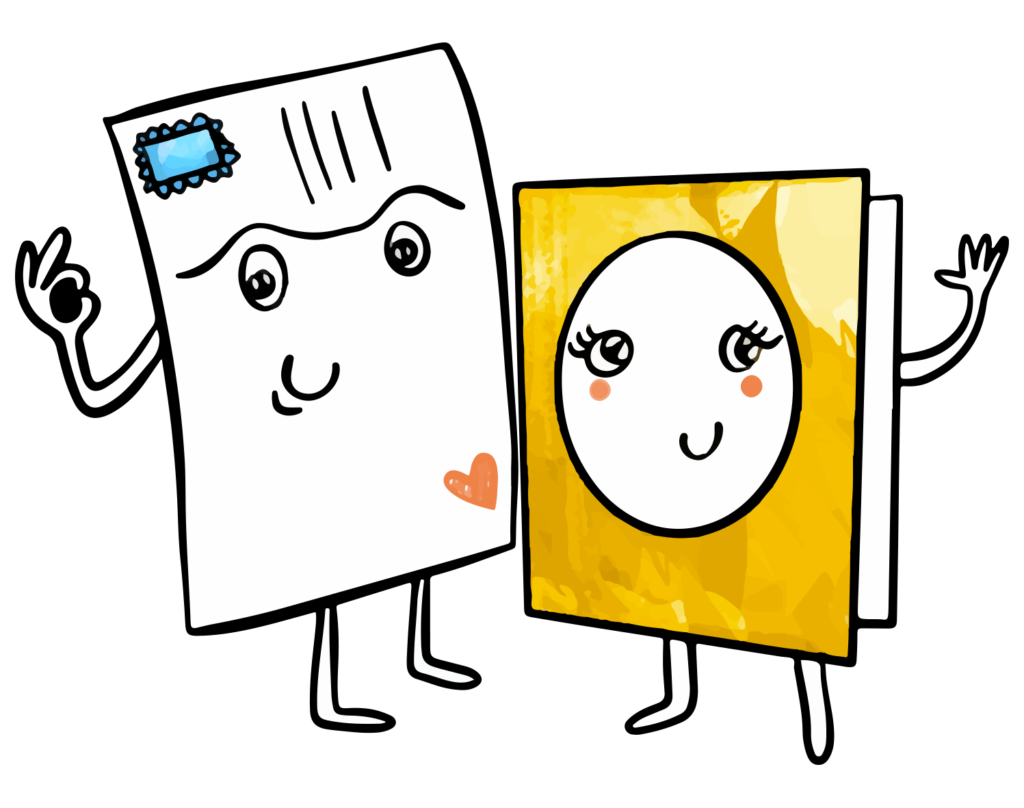 Need help? Any questions? Our team answers you within 24 hours, 7 days a week
Some birthdays have symbolic figures, others don't. The 50th birthday of your loved one surely is one of them! For this occasion, send all your best wishes to this special person with a beautiful personalised greeting card. 
How can I create a personalised birthday card?
Sharing a beautiful birthday card only takes a few minutes with Fizzer. You can start by downloading our app, on the device of your choice: it may be your computer, your digital tablet, or your phone (iOS or Android). Then, create your Fizzer account and choose the pack of credits that you need. Once it's done, you can start your lovely creations! 
Can I add pictures to my birthday card?
Of course! It is the main interest of our product: allowing you to make timeless memories from your favourite pictures. To create a beautiful card made by Fizzer, browse through our collection and choose your favourite template. Then, add your most beautiful pictures: if you're creating a birthday card, highlight your best memories with your loved one. Add on the card inspired birthday wishes, sign, and that's it! Once you've indicated the postal addresses of the recipients, our team take care of everything. Your order will be taken care of in a 24 working hours delay. 
Which 50th birthday message to choose?
Among all our proposals, we hope you will find the 50th anniversary message that suits you. There are humorous, friendly, classic or inspiring 50th anniversary texts. Once chosen, you can copy/paste this little word on a personalised card Fizzer of your choice. They are all customizable as you see fit. You just have to import your photos and add your little creative touch. Send or schedule it, and your favorite 50-something will receive it on time.