No more white page syndrome
10 holiday postcard text ideas for
Because we don't all have the pen of Jacques Brel or the inspiration of Baudelaire, we offer you an assortment of texts to copy/paste directly onto your Fizzer postcard! Whether you are at the end of the world in Bali, on a spiritual retreat in Vendée or in southern Italy with your family, find inspiration thanks to our holiday postcard text proposal. No more trips to La Poste and postcards sent too late! In a few clicks, create your electronic postcard with your most beautiful shots in the sun.
Your holiday by the sea
" Mwe Italian is progressing day by day
»
Ciao Tutti! How are you Mom? Here everything is going wonderfully, I eat well, I sleep well, and my Italian is improving day by day. My host family is adorable and I'm having a great time! See you soon ! Big hugs from Sicily.
"A thought for you from Barcelona! »
Hello dad, a thought for you from Barcelona! The weather is nice and warm, and the city is very lively in the evening. We have a lot of fun with the friends! I miss the Parisian hustle and bustle but I love the Spanish sweetness of life just as much. Big kisses and see you soon. 
"We completely fell in love with Étretat"
Hello from Normandy! How are you my [ first name ] ? On our side we went to see the sea! We completely fell in love with Étretat and its picturesque setting. The view from the cliffs is breathtaking, I hope my photos taken on the fly will pay tribute to it! We kiss you hard
"A pretty card from Cabourg for my love"
A nice card from Cabourg for my love! How are you my dear [ first name ] ? You would so love this small town with such romantic charm! It seems that Marcel Proust made it his favorite city. It does not surprise me, it has everything of a very inspiring city! On his side, [ first name ] fell in love with its architecture straight from the Belle Époque. I make you tender kisses and find you very quickly. 
"We have started our little Greek "road trip""
A hello from Greece! How are you amigos? We have started our little Greek "road trip": after Athens and Mykonos, here we are in Santorini. This small island is not lacking in character - [ first name ] already holds his Instagram photo with the famous blue domes! We really like it here and can't wait to tell you about this getaway! lots of love
Ready to mail your first postcard?
Your holidays in the mountains
"At the end of the week I will go for a walk in Aix-les-bains"

Kisses from Annecy! How are you, my dear Grandpa? You told me about your hometown for a long time, I discovered it a little late… What wild beauty! I love the combination of Lake Annecy and the peaks that surround it. At the end of the week, I'm going to take a trip to Aix-les-bains to swim in the famous Lac du Bourget. I hope we will soon return to the region together! I kiss you hard and come see you very soon
"I kiss you hard from Nevada"
Hello guys! Hugs to you from Nevada. It's not Mont Blanc yet, but it's getting pretty close... Boundary Peak culminates at 4,000 meters! After devouring the best burger of all time and buying myself a sheriff's star, I stayed, American style, in a motel in Lake Tahoe. One of the most sublime places I have seen so far. I'll meet you soon to tell you all about it!
"In Chamonix, the weather is glorious"
My dear mom, how's your summer going? For my part, I had a great stay with the grandparents! They are delighted to have company and enjoy their little Savoyard chalet. In Chamonix, the weather is radiant. Every day at 4 p.m., we go for a walk. Granny [ first name ] is like a fish in water! This afternoon we will go near the white desert. This holiday in the mountains is off to a good start. lots of love
"Tomorrow, we are taking the children to Lac de Chalain"
Hello Dad Mom, how are you? A hello from our stay in the Jura! The mountain really wins you over. Here the flora is dazzling - so much green everywhere! Tomorrow, we are taking the children to Lac de Chalain for their first summer swim. It was time ! We think very much of you and come back to see you as soon as possible! A big hug to both of you and a kiss to [ pet name ]. 
"After confinement, I went green"
My dear [ first name ] , I am writing to you from Alsace! After confinement, I went green to discover the Ballon des Vosges, an exceptional natural space. [ first name ], I really recommend the place, conducive to hikes and journeys of all kinds! Your adventurous soul would love it. For my part, I am in total communion with nature. The idea of returning to Lyon already depresses me... I can't wait to see you again! I kiss you.
Write the most beautiful holiday postcard text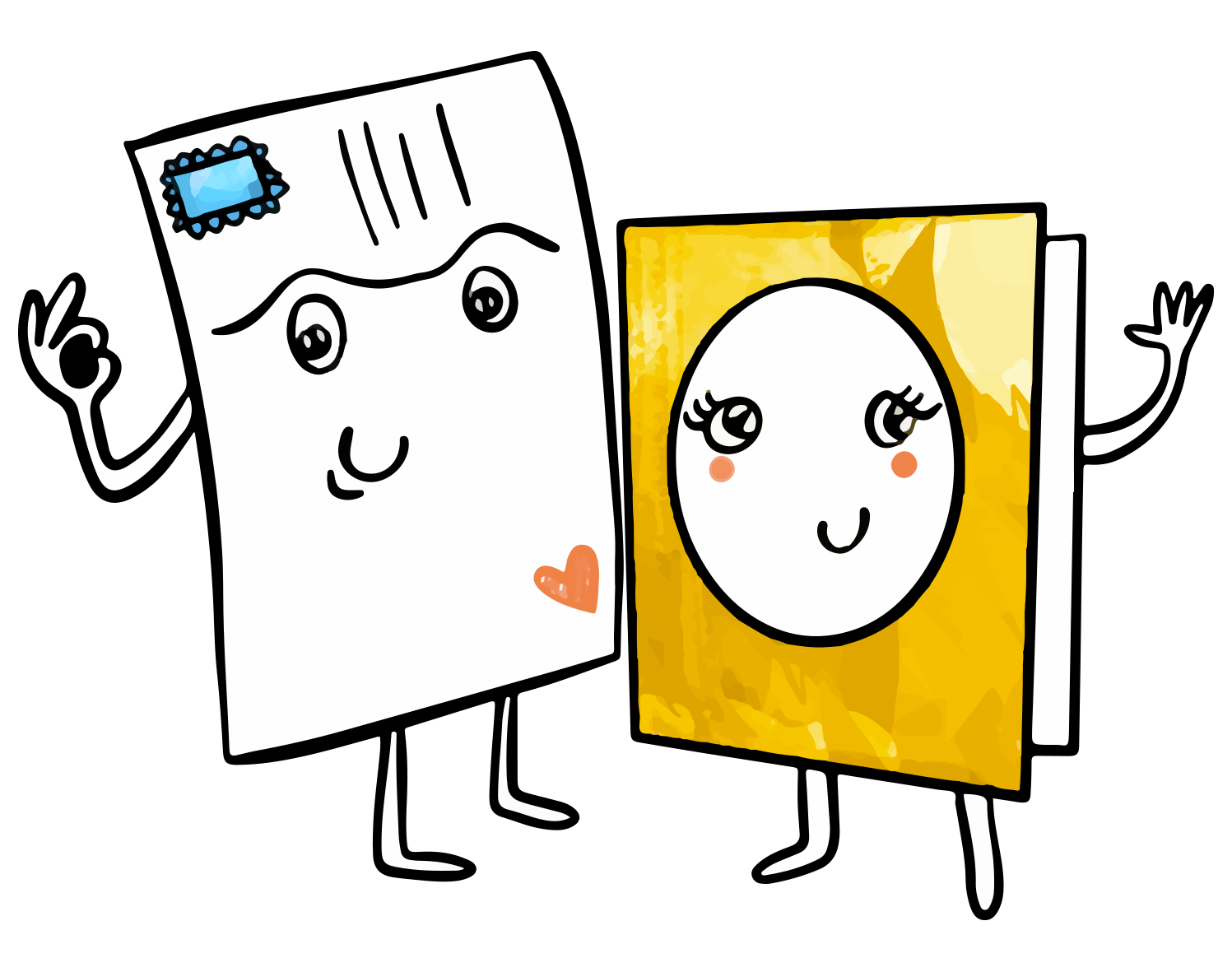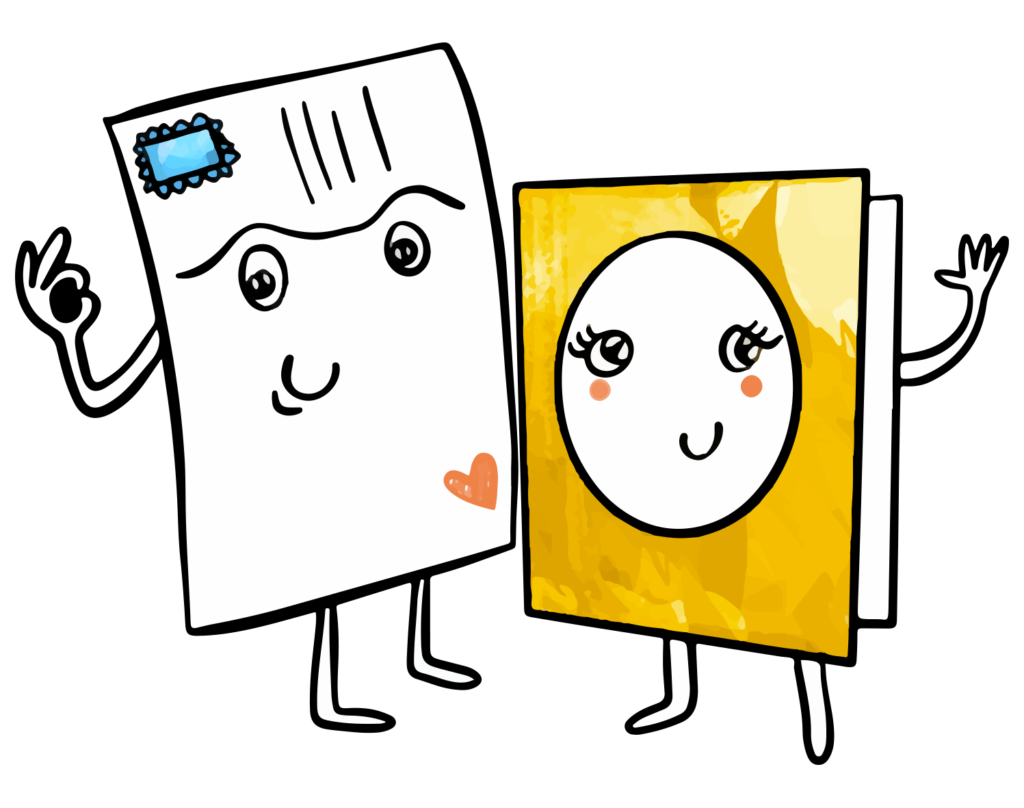 Need help ? A question ? The Fizzer team responds to you within 24 hours, even on Sundays!
It seems that happiness is only real when it is shared! Honor this saying and share your most beautiful memories of holidays by the sea or in the mountains with your loved ones. In addition to surprising your friends and family, Fizzer makes your fleeting moments of happiness unforgettable. 
Make your holidays in the mountains an unforgettable memory
Think of your grandmother, your dear mother or your best friend. They've seen it go by, from postcards to interchangeable photos... With Fizzer, you can stand out and finally share pretty cards that reflect your stay for real!
Are you going on vacation in the mountains or near the ocean? Thanks to our personalized postcards, highlight your most beautiful photos at the sea or on a hike. She was lovely, this photo of you with Mont-Blanc in the background… Enhance it in a pretty card drawn by a professional illustrator, and send it to your friends. Are you lacking inspiration for your message? Take a dose of inspiration with Fizzer and write your holiday postcard text in a snap! 
To create your Fizzer postcard, it's very simple. In a few clicks, browse through our collection of postcards, and choose the model you like. Then drag in your best vacation photos. Add a few notes to hear from your loved ones. Create your electronic stamp and sign. Finally, add the recipients who will receive your lovely mark of attention! On the logistics side, Fizzer takes care of everything. Printing your cards, putting them in envelopes and sending them: in 24 hours, your little surprises are ready to go!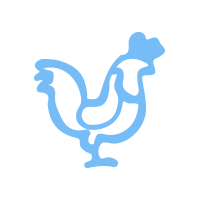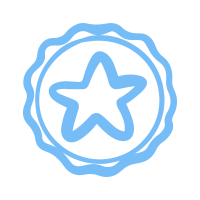 Imprim'vert certified paper