Send love from the city of love!
Bring the lights on the city of lights
It's all set: next summer, you'll be spending your vacation in Paris. You've been craving for some romance on the famous Pont des arts or want to admire all the splendour of Versailles palace? Don't forget to print out those memories, so they can be cherished forever! Pont des Arts or at the foot of Eiffel Tower, to admire the magnificent Castle of Versailles or going green at Fontainebleau ? Create a postcard Personalized Ile-de-France and share these fabulous moments with your loved ones!

Share your precious memories
Say hello to your friends and family 
Make a lovely surprise from your getaway
Ready to send your postcard from Paris?
You're ready to explore Paris and its romantic atmosphere, taste its delicious gastronomy and admire its historical and cultural heritage ? Let's make some vibrant memories from those discoveries ! Pick your favorite template among our selection of postcards to send from Paris
A parisian getaway
What's not to like about Paris? You don't have to be a poet or a romantic soul to fall for its sumptuous buildings or its cultural treasures. Make sure to visit all the must-sees of the city, including the Church of Notre Dame de Paris, the Louvre Museum or the Sacred Heart Basilica.
All about Versailles!
The Palace of Versailles is not only a great historical monument - it's a place of true beauty now classified as a world heritage site. From the visit of the palace itself, now turned into a Museum, to the exploration of its marvelous gardens: the field is suited for everyone!
Make a stop at Fontainebleau
If you're fond of History, don't forget to drop by the city of Fontainebleau. Its famous castle is also listed as a UNESCO world heritage site. If you're seeking green spaces, you might enjoy the castle gardens as well. Moreover, the famous forest of Fontainebleau offers great hiking trails.
What to do in Paris and its area?
Fall in love in Montmartre
Take a break from Paris and enjoy the peacefulness of Montmartre's tiny village. If you're feeling romantic, wait until the sunset and climb the stairs all the way up to the Sacred Heart Basilica. Then, enjoy the breathtaking view of the city of lights with your lover - your life just turned into a Woody Allen movie!
Take a royal break
You may never be royal, it may not run into your blood, but the historical heritage of King Louis XIV is still yours to discover. From its famous spaces (such as the Hall of Mirrors, one of the most iconic rooms in the royal Palace of Versailles) to its tremendous gardens, there is always something to admire in Versailles!
Dive into the wild
If you're tired of living a busy life in narrow spaces, make a stop in the city of Fontainebleau! There, you can connect with the natural world, go on hikes or simply enjoy walking around its lush forest. If you're feeling adventurous, the forest of Fontainebleau offers 500 kilometers of hiking paths!
Ready to send your postcard from Paris?
How to send your postcard with Fizzer?
Choose your favorite template
All our postcards are unique and made with love by our fantastic graphic designers. Choose between our templates the one that suits you best.
Customise your card
You're very special - and so are your postcards. Be creative and drag your own pictures into it ! This way, your creations will truly be one of a kind.
Add some sweet words
Fill in the blank with some sweet words - we're sure you're getting plenty of inspiration from your parisian trip ! Don't forget to add your personalised stamp and sign your postcard !
Surprise your loved ones!
Pick the recipients of your choice in a few clicks. Then, wait for the Fizzer magic to happen !
Ready to post your lovely card from Paris ?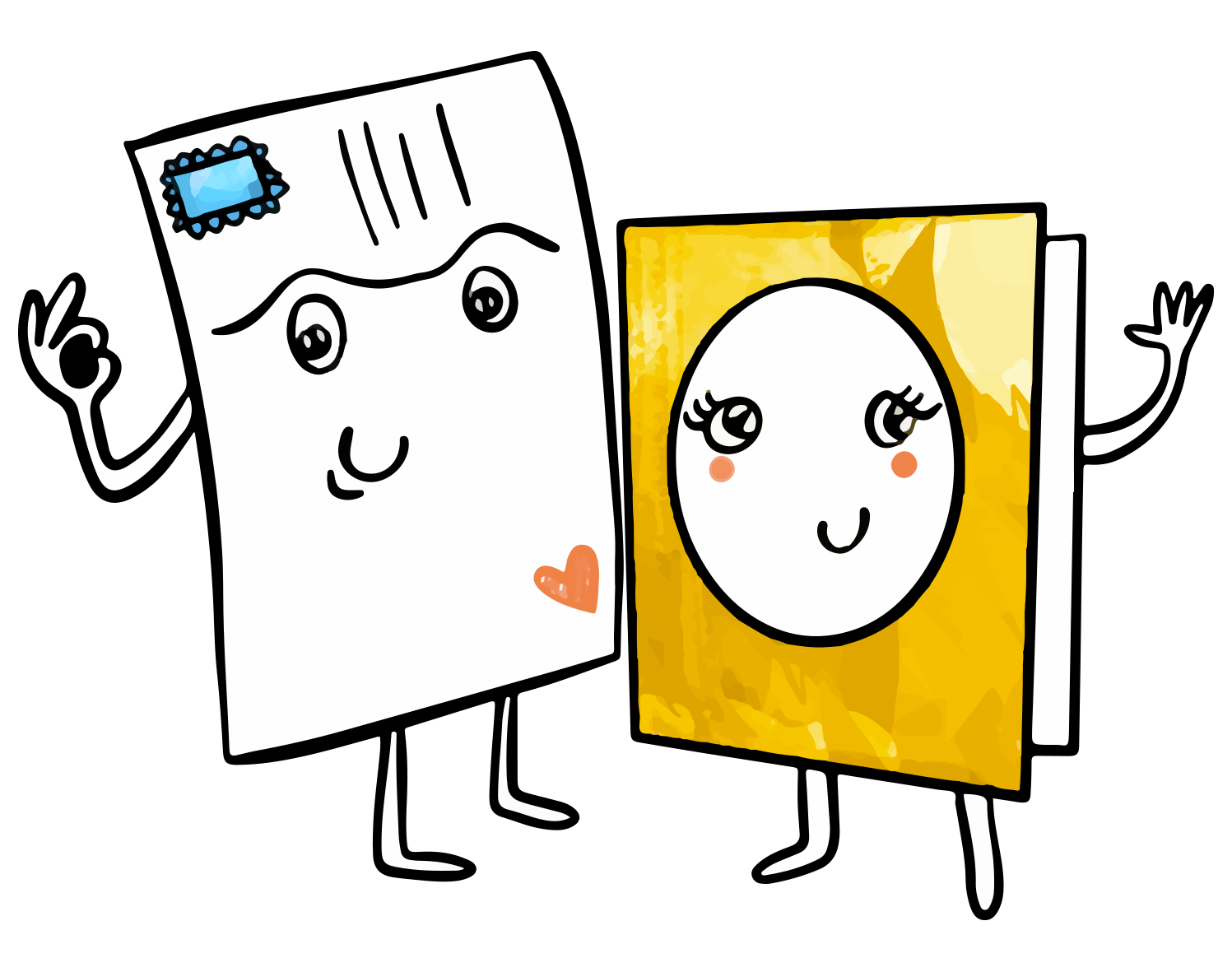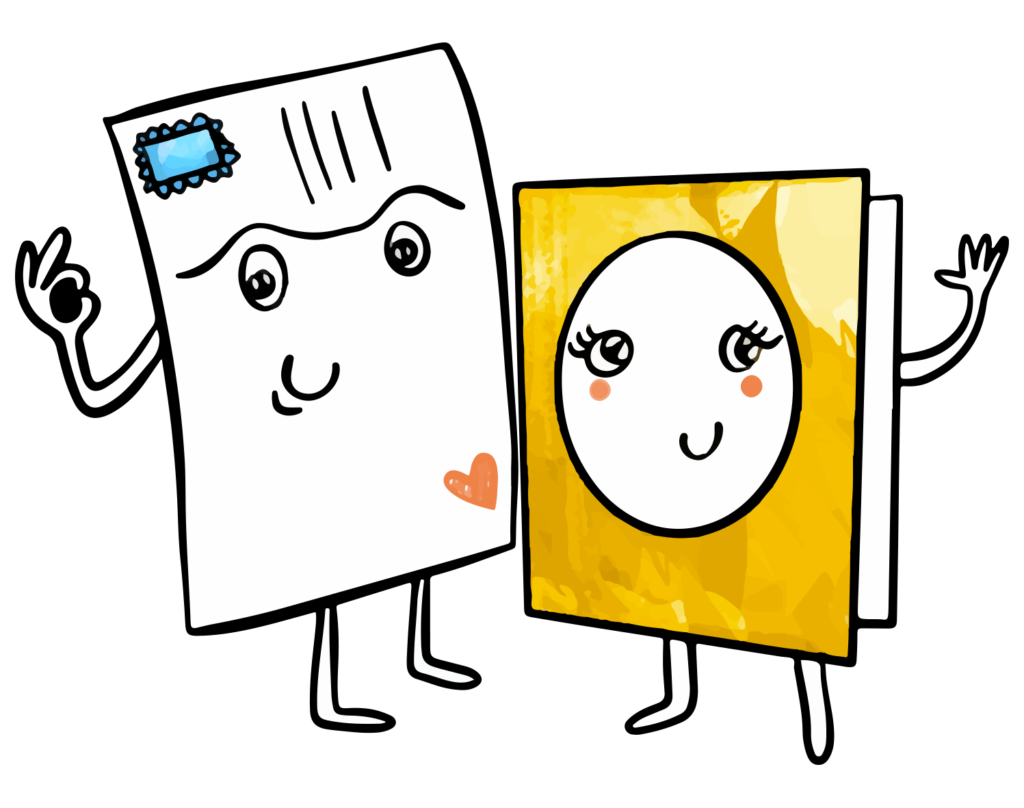 Need help? Any questions? Our team answers you within 24 hours, 7 days a week
Invite all your friends and family on your parisian trip and share your french memories in a few clicks. With Fizzer, you can share anywhere, anytime, with anyone. Create personalised postcards and add your own pictures in your creations. All you need is a smartphone and people to love!
How to add my pictures in the Fizzer postcards ?
Pick the template that you cherish the most among our parisian postcards collection. Then, drag your favorite french pictures into it. Customise the card with some greetings. Add the stamp, your signature and your recipients. And you're done ! Our team will then make sure that your postcards are printed, prepared and sent within 24 hours.
What's the point in choosing Fizzer?
Our main goal is to acknowledge your uniqueness by allowing you to create your very own postcard. Share valuable moments with your friends and family with unique creations.
Are Fizzer products secure ?
Once printed, all of Fizzer postcards are systematically inserted in envelopes in order to preserve your content privacy. Unwanted inquisitive eyes will never look upon your private pictures or sweet nothings while your postcards are being shipped.