Sunny landscape or snowy landscape?
When it comes to sending a postcard, we straight away think about a landscape photo. Here at Fizzer, we love to share the beautiful landscapes you see during your holidays on our original postcards. Whether you are at the beach, in the mountains or in the countryside, a landscape postcard will always be welcomed and your loved ones will travel with you thanks to it. Because after all, it's the reason why we send a postcard to our friends and family; to make them travel with us from a distance! 
A pretty landscape postcard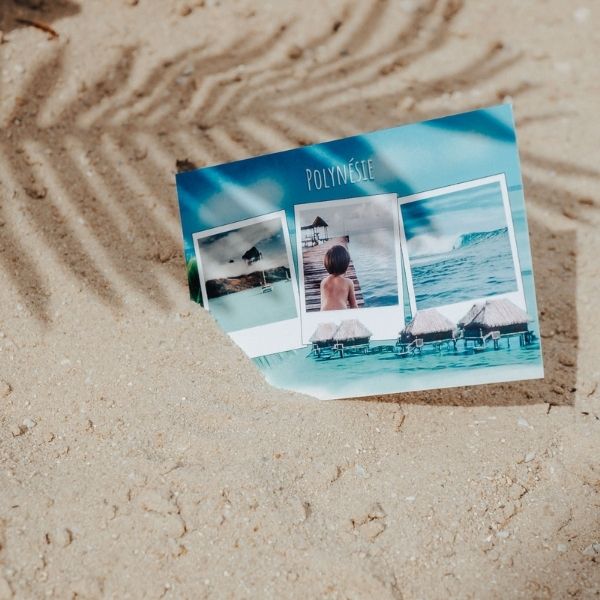 Sometimes, to remind our loved ones we love them, we think about sending a postcard. But now, postcards with pictures taken by strangers are over! Fizzer offers you the possibility to create yourself amazing postcards during your holidays. 
And you know what's even better? A landscape postcard. From a landscape you have appreciated, where you have put both of your feet. A landscape that makes you feel something, a landscape that makes you want to share the beauty of the world around you. A postcard with a landscape photo taken with love and thoughts for your loved ones. To tell them "I wish you were here."
Discover our most beautiful postcards adapted to all of your incredible holiday landscapes and get ready to create beautiful postcards. Plus, you only need a few minutes to create a landscape postcard.
No matter what you want, you will find a postcard design that will suit your landscape! Your loved ones will adore your creation and will patiently wait for the mailman to deliver your card. Don't worry, your postcard is protected with an envelope and will arrive in a perfect state. What landscape do you wish to share with your friends and family this time? 
Holidays in France: No need to travel far to have beautiful landscape in front of your eyes! France has so many splendid spots for your holidays. Travel to the Alps, Mediterranean coast, Corsica or Brittany... possibilities are endless! 
Europe: you want to travel a little bit further? Europe is the perfect playground to impress your loved ones. Nordic landscapes in Sweden or desert-style in the Canary Islands? The landscape on your postcard will turn your creation into a special gift. 
Around the world: the world is yours! When it comes to landscapes, the world is making you the greatest of gifts: an endless diversity of landscapes. Choose your card design and add your most beautiful landscapes to it during your holidays abroad. Yes, a physical postcard will always make your family and friends happy.
Happy holidays: no matter where you go on holidays, you have to share your relaxing time with your loved ones. Nothing better to share an atmosphere and a culture than to share a landscape with your postcard. That's what holidays are for!
Go with the seasons: summer holidays, winter break, autumn getaway... Each season is an occasion to discover a new landscape. The seasons' magic will offer you a lot of different landscape during the year, even near your home. Go outside, explore your surroundings and take some photos for your landscape postcard. 
Surprise a loved one by sending your first card
How can I send a postcard with Fizzer?
If you wish to send a message to your loved ones, and that, with some written words, then follow our guide! Fizzer allows you to send a personalised postcard quickly and simply. You have a few minutes and a phone or a computer? Then you have all it takes to send a landscape postcard to your friends and family. 
Your card design
First, choose from many designs the one that will fit your landscape. The one that will perfectly go with your amazing landscape photo and that will make your recipient happy. If you wish to go from a classic postcard to a magnetic one, simply pick the magnetic option.
Your very own photos
Then, add your most beautiful landscape photos on the back of the card. The good news is: you can create a collage if you want and add up to six photos on your masterpiece. 
Your personalised message
Get your pens ready! Or should we say your keyboard. Write a text sharing your most beautiful holidays memories and take the time to ask if everything is okay. Your loved ones will be happy to get some of your news through this medium.
Your creation is ready!
Once these steps done, your landscape postcard is ready! Simply enter your recipient's address (you can add several recipients, of course!) and we are taking care of the printing and the shipment. Easy, isn't it?
Ready to send your landscape postcard?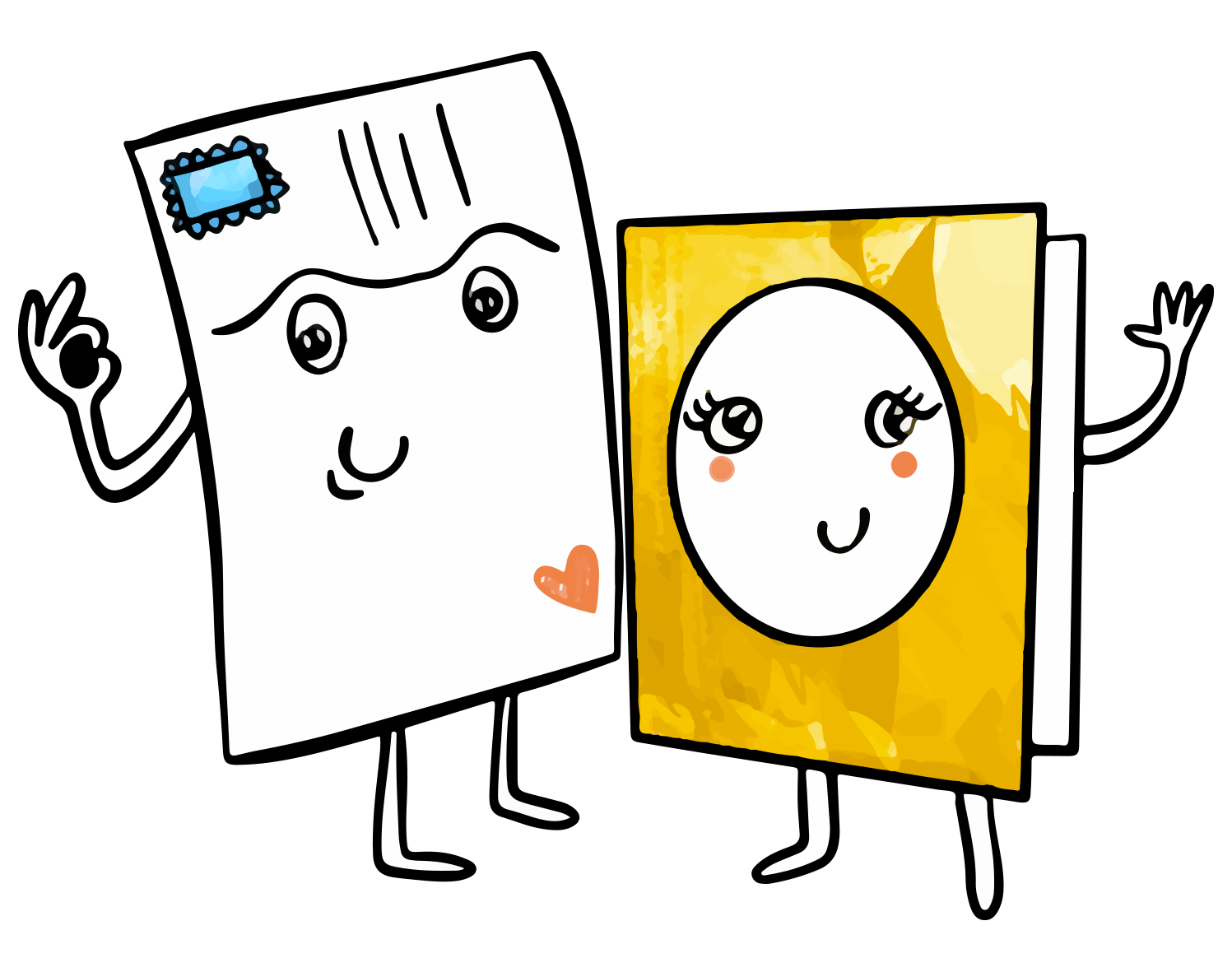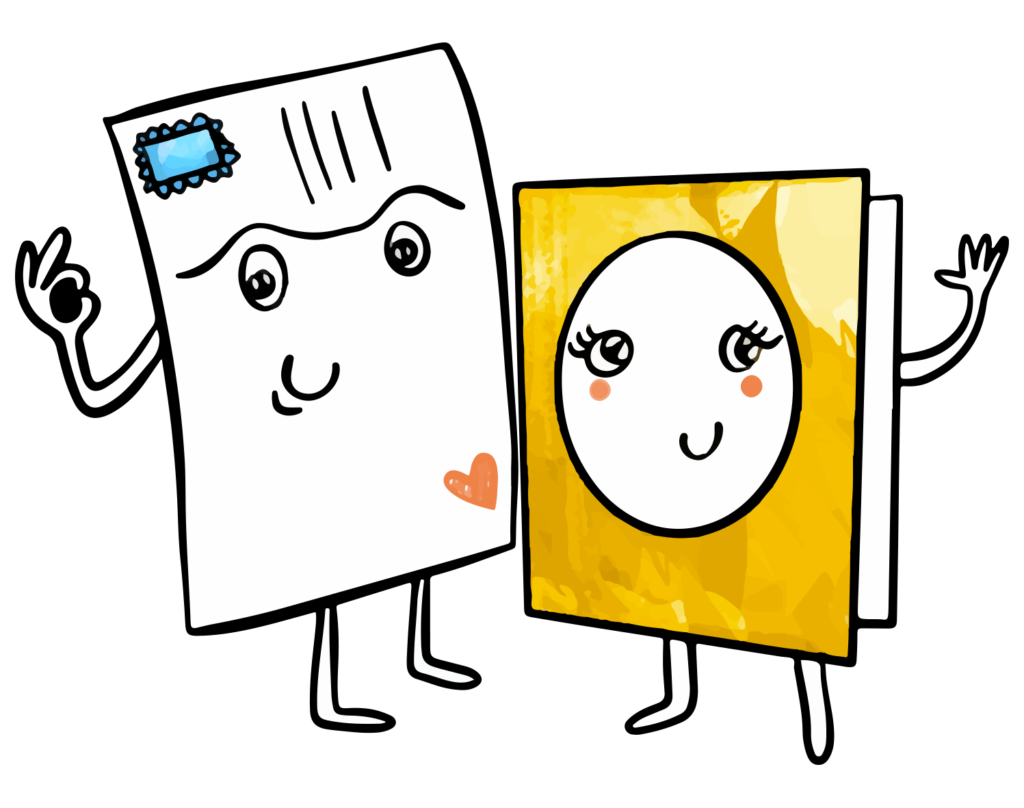 Need help? Any questions? Our team answers you within 24 hours, 7 days a week
Why send a landscape postcard?
Because seeing a panorama is priceless, sending a postcard to share this view with your loved ones is a good enough reason to send a postcard as pretty as a painting to your friends and family. Perspectives, horizons... never stop contemplating the beauty of the world. And because most of the time a photographic memory isn't enough, take a lot of photos of this idyllic spectacle and share it around you. 
What landscapes can I add to my postcard? 
Adapt your postcard to the seasons and to the places you visit. It can be a winter landscape, in the mountains with a great ambiance, or a waterfall in a tropical country... Search for inspiration and let your photograph eye guide you. After all, maybe your perfect landscape is an urban one! 
How to create an original landscape postcard?
Boring landscapes, no thanks! Turn your postcard into a real masterpiece and share it through your vision of the world. Your point of view is way more unique in your loved one's opinions than any landscape. So take original photos during your holidays. You can choose to experiment photographic techniques such as long exposure, double exposure, wait until sunset to get that golden light, the blue hour or a night full of stars to create this amazing panoramic view.