Show some love!
Create an original love card in a few clicks
Choose a beautiful design
Your love card in its the way!  
Surprise your loved ones with a beautiful declaration
"When the power of love overcomes the love of power, the world will know peace" once said the iconic Jimi Hendrix. And love, that is something that we all need these days! Do you want to share some love notes to your lover, send affection to your relatives or say "I miss you girl" to your bestie? With Fizzer, you can surprise the people you love in a few clicks, with a pretty and personalised love card. 
After all, why wait for the Valentine's day After all, why should you wait Valentine's Day to express your feelings to your loved ones? In 2020, romance is trending! During this particular time, show some gentleness and inspiring poems to the ones you love. Let's send love words to your dear grandma, your lone brother or the love of your life. Let's call it "Love Therapy". declaring one's love to the people we love? In 2020, romance is more relevant than ever. Against crisis and pandemics, use love notes, delicacy, fiery poems. In the face of adversity, let's stick together! Let's send words of love to our darling grandma, our lonely brother, or the chosen one of our heart. A kind of Love Therapy, does that tell you?
Thanks to Fizzer, you can send a love card which is completely customisable.Create in a few minutes your virtual card. Our team will then take care of the printing and sending of your lovely creation, in a 24 working hours delay. Simple and clear, just like the love of a mother. romantic card, in 24 working hours. Simple and obvious, like a mother's love.
Are you ready to send your love card?
Choose the love card that suits you
There is a card for every love. Whether they are passionate, sappy, Platonic or familial, every love story deserves its own declaration or poem. Do you want to surprise your lover, your friends or your relatives? Browse through our collection of cards and find the one that is right for you!
Write a beautiful declaration in 3 steps
 Choose your favorite template among our cards collection
  Write sincere words
  Add your favourite pictures on the card
Are you ready to send your love card?
How to create a personalised love card with Fizzer?
Choose a card template
Browse through our collection of cards and head to the "Love" category. You will find several designs, suited to celebrate any type of love. Romantic idyll, love story of a lifetime or filial love… Our illustrators thought about everything! 
Add your best memories
Once you have chosen your template, it's time to personalise it! You can add to your pretty love card from 1 to 6 pictures. This way, you will celebrate a unique love with an original card. 
Write some kind words
Let your heart speak out! If you're not very comfortable with your feelings, do not hesitate to add a poem or love quotes.
Let's wait!
Sign your lovely card, and add a personalised stamp on it. Confirm your order and you're done! Once you've added the postal addresses of the recipients, our team takes it from there. Your creations will be printed, stamped, and send in a 24 working hours delay. 
Do you want to surprise your friends with a lovely card?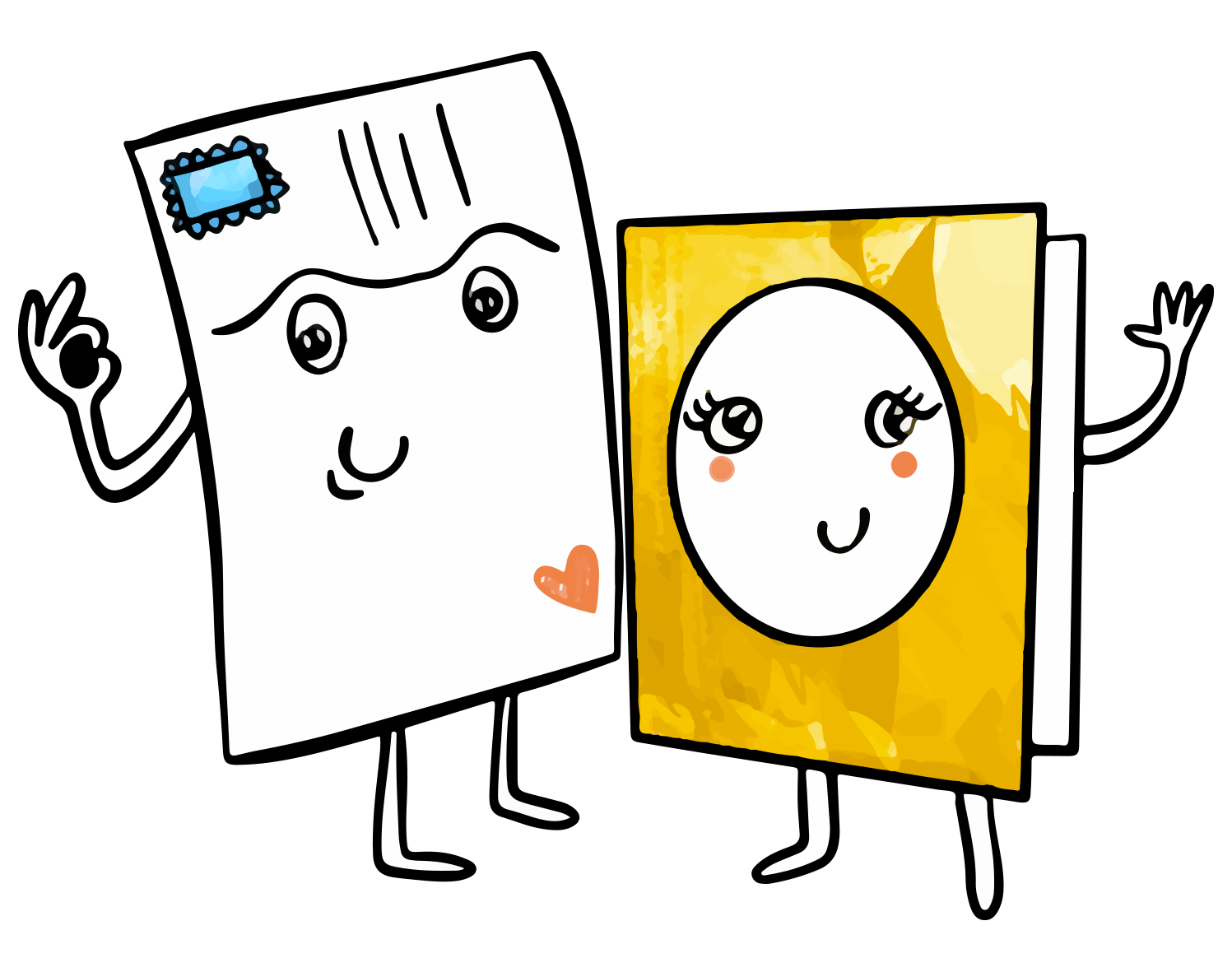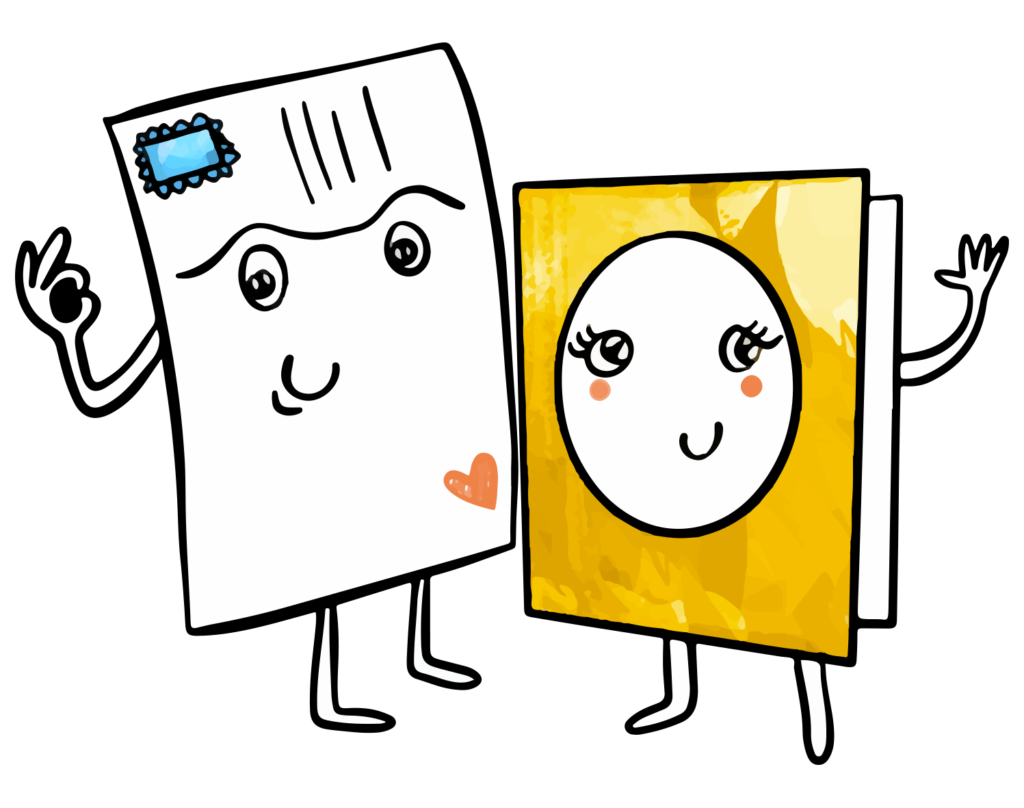 Need help? Any questions? Our team answers you within 24 hours, 7 days a week
Sending a love card is just like adding a rainbow in the greyness. Share some to your friends and family in a creative way, with Fizzer.
Why should you create a love card? 
Any opportunity is good enough to share some tenderness to your folks! Spoiler alert: love cards aren't just for lovers! You can send your sweet thoughts to your friends, a family member, your classmate… 
Creating a love card for her
The 14th of February is coming… Are you willing to celebrate your relationship in an original way? Surprise your sweetheart with an authentic gesture of love. With a sweet love card, you can express your feelings easily, especially if you're shy.

Sharing a love card to a man
Express a kind attention to your loved one with an original gift! Let's face it: it's always a pleasure to write about love - and especially your love. Create a love card and explain how your world is beautiful now that your sunshine is around. Some things in life may seem little but yet, some romances do deserve serenades. through rose-colored glasses every day of the year. We don't always take the time to celebrate the little things in life, and yet. Some romances deserve serenades. With a card specially designed for him, you will touch your darling in the heart!