Between colourful streets, hills and historical neighbourhoods
Thank you so much for your Lyon postcard!
Located in the historical area of the Rhone Alps region, Lyon is the perfect place to enjoy your summer holidays. The city has more than 2000 years of History and hides so many secrets, you will need to know them all! Follow our Lyon guide and find the perfect place to settle for a few days. Summer is not only made for the beach, it is also made to discover the incredible french heritage. Don't forget to share your discoveries with your loved ones and send them a Lyon postcard!
Send a postcard from Lyon
Stay in touch with friends & familly
Surprise your loved ones with a personalised postcard
Are you ready to send your first postcard?
Our postcards from Lyon and the Rhone-Alps region
Click on the location of your choice to see our collection.
Fourviere 
The Fourviere neighbourhood, located on top of a hill, is accessible via a funicular that you catch in the Vieux Lyon. This amazing neighbourhood is wrapped around the Notre Dame de Fourviere Basilic and has a lot of historical treasures. Come and see a concert in the gallo-roman theater and admire the view from the top of Lyon. It's a sure thing, you will love it! 
The Vieux-Lyon (old town)
At the bottom of Fourviere is the Old town of Lyon, also called Vieux Lyon. This medieval neighbourhood will make you travel in time with its Renaissance houses and its old school atmosphere. The perfect place to create incredible photos of you and your family! Next, add them to your Lyon postcard. Your loved ones will love it!
The famous Lyon Traboules
The Traboules are some "secret" paths linking two streets through a building court. Mysterious and magical at the same time, these pathways are a Lyon symbol. Take a look at the Traboule in the Saint-Jean neighbourhood. You won't find anything more "Lyon" than this for your poscard.
Photo © Todd Dominey

Ready to send a personalised postcard ?
What to do in Lyon? 3 activity ideas
Have lunch in a Lyon "bouchon"
What's a "bouchon"? A bouchon is a small local restaurant. It usually has small wood tables with a red pattern on it and they serve local and traditional meals. Its something different you can do that we 100% recommend! 
Hop on the funicular
This mechanical lift has little cabins on rails and allow you to go from the Vieux Lyon to the Fourviere neighbourhood on top of the hill. A few selfies on top of that hill in the funicular cabin will give you all the elements to create an amazing postcard from Lyon.
Wander in Croix Rousse
Do you want to have a little taste of Lyon? The Croix Rouge market is happening everyday and offers you a wide selection of local products. Take the time to also visit the streets of that area as it hides the old weavers' workshops. Just like Fourviere, Croix Rouge is located on top of a hill and offers an incredible view on Lyon. 
Are you ready to send your first postcard?
How can I send a postcard with Fizzer?
Create and personalise your Lyon postcard
Choose a card design within more than 2000 creations made with love by our illustrators. Add your favourite photos and personalise it with a few stickers.
Write a personalised message
Write your message and add colours and fonts with our personalisation tool. Choose an original stapm and sign with your fingertip.
Add one or several recipients
Your postcard can be sent to several recipients. You can create your contact list beforehand to save some tip and have it all ready.
Confirm your postcard and surprise your friends and family
Your postcard can be sent worldwide, in a sweet enveloppe. The shipping fees stay the same, no matter what the destination is.
Are you ready to send your first postcard?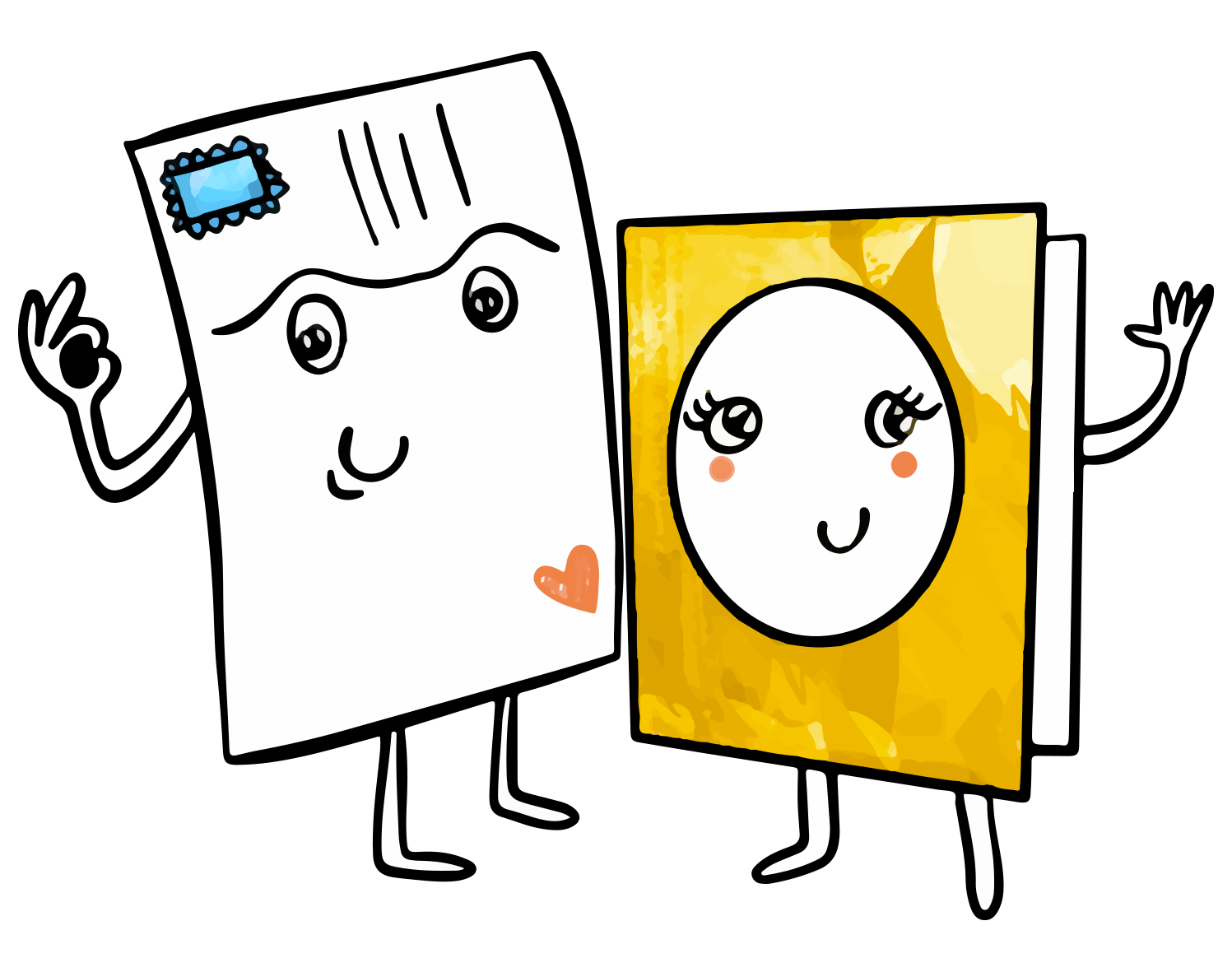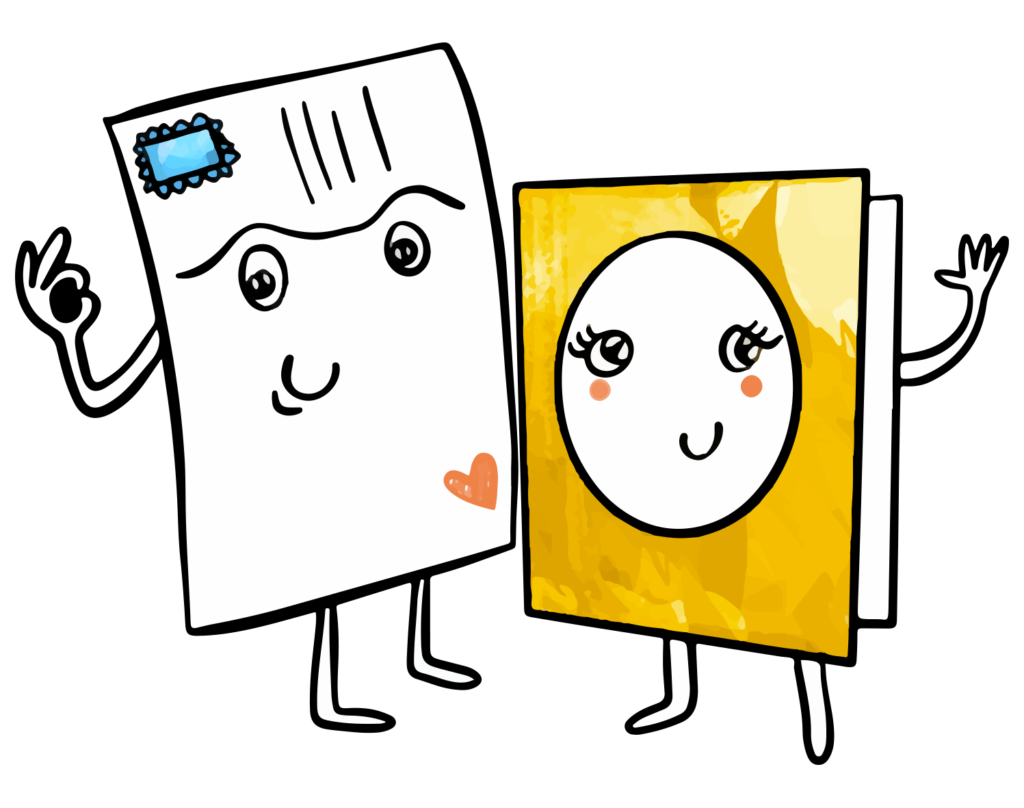 Need help? Any questions? Our team answers you within 24 hours, 7 days a week
How can I be sure to find a postcard design that I will like? 
Our Fizzer App has more than 2000 postcard designs created by our two illustrators. With that many choices, how to not find something you love? We specifically designed cards for each region and city in France, as well as one for Lyon. That way, its so simple to send an original postcard from Lyon!
How to create a postcard from Lyon?
Rendez-vous in Lyon, wander in its streets and take pretty photos with your family or alone. You can then open our Fizzer App, choose a postcard design that suits you and add your best photos. For the final touch, write a funny or cute message to the back of your postcard. You're all set! 
Fizzer, the best online postcard service 
Fizzer is the best postcard service you can find online. We always make sure to put your precious postcards in enveloppes so they arrive in perfect condition to its recipients. Plus, our delivery fees are always the same no matter what country you're going to send your Lyon postcard to. Bonus fact: if you have a question, we are available everyday for you, so that you never stay wondering.