Fall for a magnet-ficent charm!
You want to communicate in an original way with your most loved humans? Think about a magnet postcard! It's very nice gesture that will make your friends and family really happy. Share your most beautiful memories on their fridge and create an original decoration in the kitchen. So, are you ready to create a magnet postcard that will stay with you, and on your fridge, forever?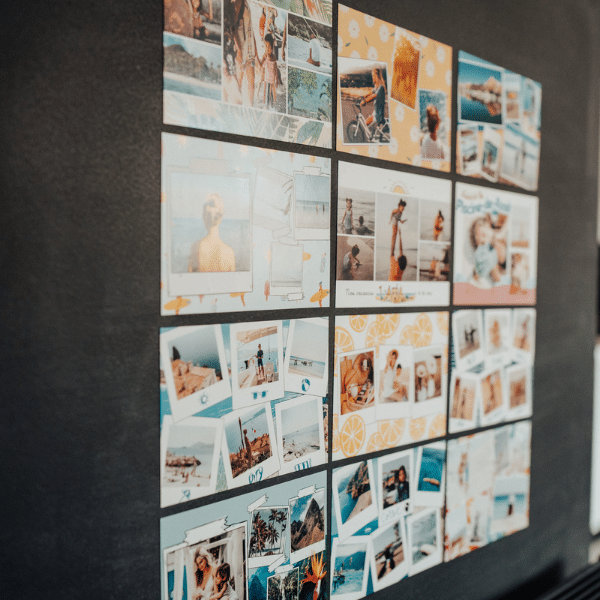 When we want to make our loved ones happy, we are trying to be original and to surprise them as much as we can. For that, Fizzer offers you the possibility to create a personalised magnetic postcard , displaying all of your photos and best memories... and that, magnetic! Create, send, make happy, stick on the fridge! 
It's that simple to make your friends and family happy. Your best holiday moments will be visible daily in the most cosy room of the house: the kitchen. To create a magnet postcard, simply tick the "magnetic" box at the end of your creation process. We will take care of the shipment, and will place it in an enveloppe to protect it. 
Ready to create original and creative magnets? Your loved ones will be more than happy!
Magnet postcard... but not only!
With Fizzer, you can create all sorts of magnetic cards. There is an option for every occasion. You can collect all of your favourite moments on your fridge. 
Greetings card: share good vibes and a happy mood to start a new year with a magnetic greeting card. share the good mood and good vibes to start a new year and send a magnetic greeting card to your loved ones. 
Christmas card: Ho ho ho! Christmas Eve is almost here, nothing better than to decorate the house with the Christmas colours. ho ho ho! When Christmas Eve arrives, there is nothing better than decorating your house in the colors of the end of the year celebrations. 
Birthday card: its someone's birthday soon? Send them a magnetic birthday card and make it extra original! They will be able to display it on their fridge. 
Recipe card: A super practical idea! Write a local recipe on the back of your card and make it an easy recipe card that they will stick on their fridge. Easy access! a super practical idea! Write a local recipe on the back of your postcard and make it easy for your loved ones to access. They will be able to collect their favorite recipes on their fridge!
Surprise a loved one by sending your first card
How to send a magnet postcard?
The ideal postcard design
Select a design from more than 2000, all created by our illustrators. You can find the design that will match your preferences, and your recipient's preferences.


Your most beautiful photos
Then, add your best photos at the back of your card. Be creative and choose your images wisely because they have a high chance of being displayed on the family fridge! 
A nice little text
Just like a classic postcard, write a friendly and lovely message. Share how your holidays went, what you discovered and ask about them too. 
Ready to go!
You're all done with your creation. We can now send it! We're taking care of putting it under an enveloppe so it's arriving safe at your loved one's mailboxes. 
Want to send a magnet postcard?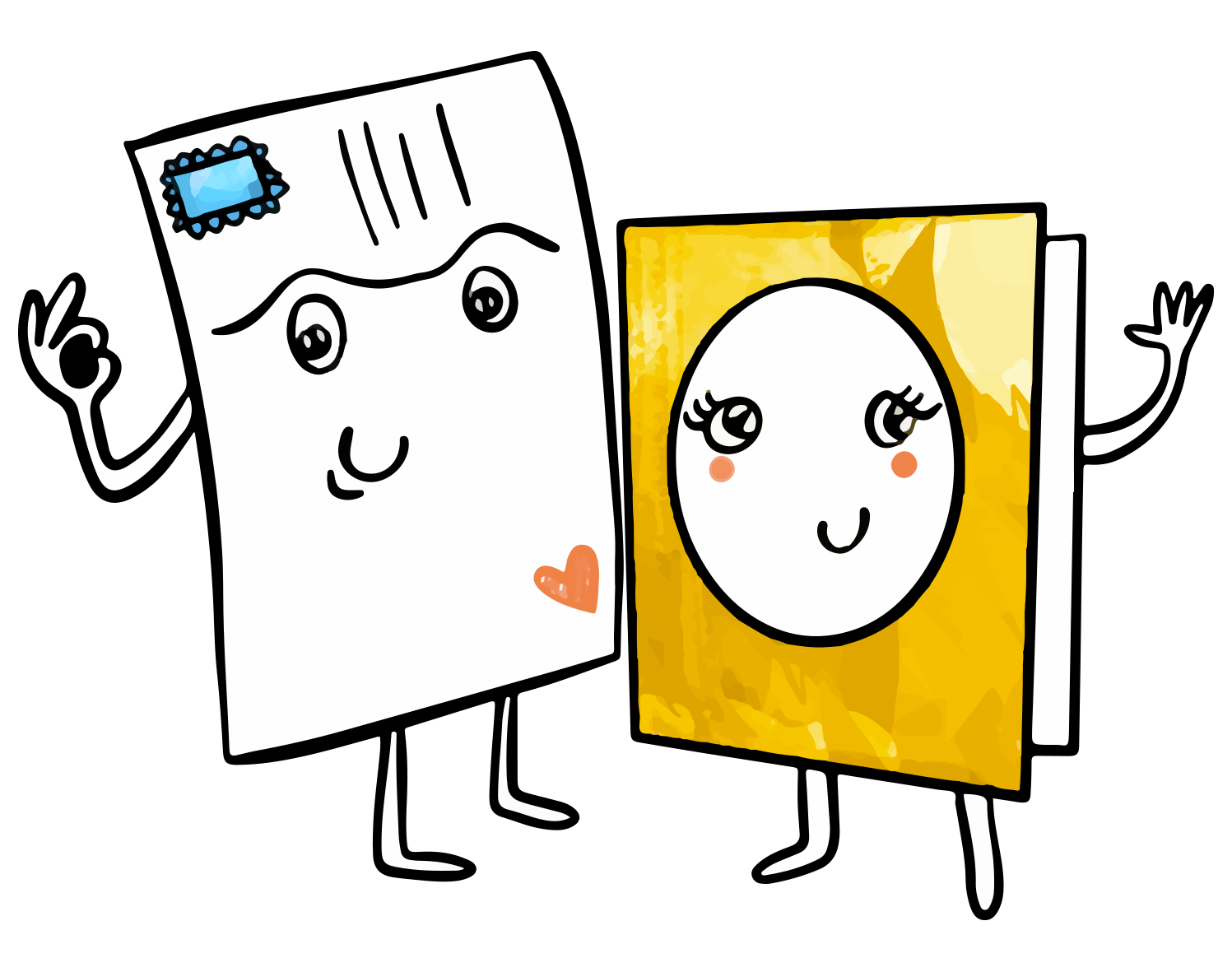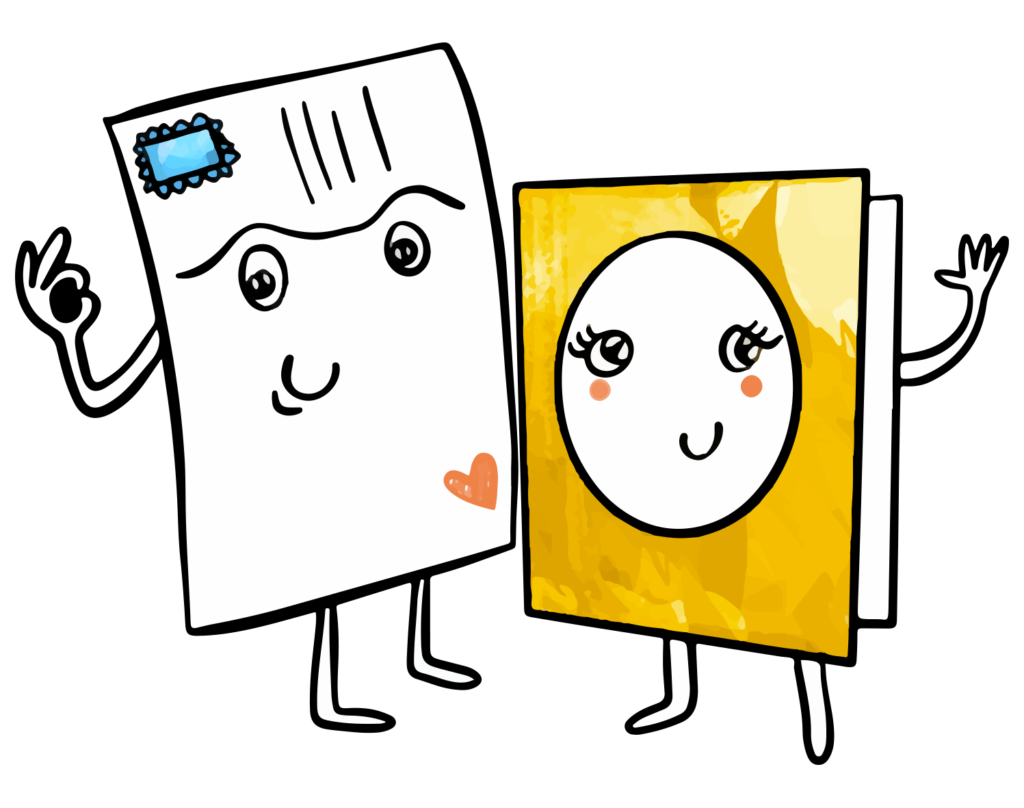 Need help? Any questions? Our team answers you within 24 hours, 7 days a week
Why send a magnet postcard?
Making your friends and family happy is the most beautiful thing you can do. It's logical that sending a magnet postcard, as well as developping your creativity, will put a smile on their faces. Plus, the fact that is it magnetic is making it extra original! It's so much easier to put it on the fridge, no more ugly magnets to hold your postcards on the fridge. Clean decoration coming! 
Are my loved ones going to prefer a magnet postcard? 
No matter what you choose, your loved ones will appreciate receiving a little gesture of yours. It's always nice to see that we are loved, appreciated and that someone is thinking about us, even during the holidays. Plus, we love to see the new places that our friends and family discover. For your personal collection, we highly recommend you to get a magnet card! You will be able to create a very artsy mosaic in your kitchen. 
How to send a magnet postcard?
It works just the same as a classic postcard. Create your card via the Fizzer app, enter the address of your recipients and send the card! The price stays the same, no matter if you are sending it to France or in a foreign country. If that's not the good life, then we don't know what it is! One more reason to send a magnet postcard to your friends and family.