Happy New Year celebrations
The most original best wishes!
Postcard format (10x15 cm) or event card (14x14 cm)

Customizable at will

Envelope included

Printed in France
How to send your photos by card with Fizzer?
Choose your best photos
Capture beautiful moments, choose a template and personalize your postcard with your own photos. All occasions are good: trips, birthdays, weddings etc.
Add your message to your card
Once your photos are added, color your text and select the font of your choice. Personalize your stamp with a photo and sign with your fingertip!
Select one or more recipients
Sending a postcard with Fizzer means having the opportunity to please the whole family! Add your contacts to your address book and select one or more recipients for the same card.
Make people happy with a card in your image
Your postcard is stamped and sent in an envelope to protect your words and photos. Thus, your loved ones discover a real postcard in their mailbox, worthy of being displayed on the fridge!
10 text ideas to wish happy holidays
The new year, the occasion to celebrate a new beginning! We want to please our loved ones, to wish them our best wishes and to share the magic of Christmas with them. But now, sometimes it is difficult to find the right words for his text of wish card. Often, a pretty card and a simple "Happy New Year's Eve" is not enough, so you have to enrich your text with thoughtful little words and write an original text on the back of a personalized card. To give you a little help, we have decided to share with you 10 text ideas to wish Happy Holidays to your loved ones. Whether you are looking for a text to send to your friends, your Tata Jeannine or your boss, you will find an appropriate text below! Get on our sled, let's go!
To your parents
You have been great this year
Mom, dad, you've been great this year. Thank you for always being there for me and supporting me so far. You are the best ! Happy New Year's Eve, I wish you all the happiness in the world. Lots of love.

I care about you
Dear parents, during this Christmas period, I am writing you these little words to show you how much I care for you. I look forward to celebrating the New Year with you. I hope you will like these few photos. Happy Holidays ! I like you a lot. 
To your brothers and sisters
I am proud of you !
Happy New Year's Eve, bunch of little rascals! I know it's not always easy to have me as a brother / sister, but I'm proud of you. You are growing so fast! I can't wait to see you unwrap your presents. Kisses of love ! 
To your friends
A new chapter
Let's celebrate this new chapter! Happy New Year's Eve, I can't wait for us to toast together on New Year's Eve. I'm sure we'll have a great time. I wish you success and health in this new year.
To your best friends
Our best times together
Since you are not by my side this year to celebrate the new year, I send you this little greeting card gathering all our best moments together. I hope you will enjoy it! Anyway, I had fun doing it. Happy new year to you. I miss you. 
Ready to mail your first greeting card?
To your extended family (aunts, uncles and cousins)
A great New Year's Eve
Happy holidays to the whole family. I hope you will have an excellent New Year's Eve filled with good chocolates and plenty of champagne. I send you my best wishes and see you soon for our next family meal! Lots of love. 
To your colleagues
achievement and success
(Name), it was a pleasure to share my working hours with you. You are the perfect colleague! I know I can count on you, and you can count on me. I wish you success and success at work and in your personal life for the coming year. Happy New Year to you and your family!

success and prosperity
May this new year bring success and prosperity! One more year of working together is a successful year to add to the calendar. I wish you happy holidays and I hope you are ready to start this excellent year on the starting blocks.
To your customers 
Very happy holiday season
Dear customers, thank you for trusting us so far, we are truly grateful. We wish you success in your projects and a very happy holiday season.

Looking forward to developing your ideas
Your trust is very important to us, we thank you for having collaborated with us this year. We look forward to continuing to develop your ideas in the new year. We wish you health and success in work and in private life. Happy New Year celebrations. 
When you create a postcard, your order is processed within 24 business hours. Then, it is the delays of La Poste that apply:
France and Europe: 2 to 6 days
USA, Canada and Australia: 4 to 12 days
Other destinations: 1 to 3 weeks
Dimensions postcard: 10×15 cm & Event card: 14x14 cm
Postcard format: front/back, event card: 4 pages
Postcard paper 330g - Event card paper 280g
Envelope: included
Shipping costs: included worldwide
All our cards are made in France
Ready to celebrate the new year with a personalized card?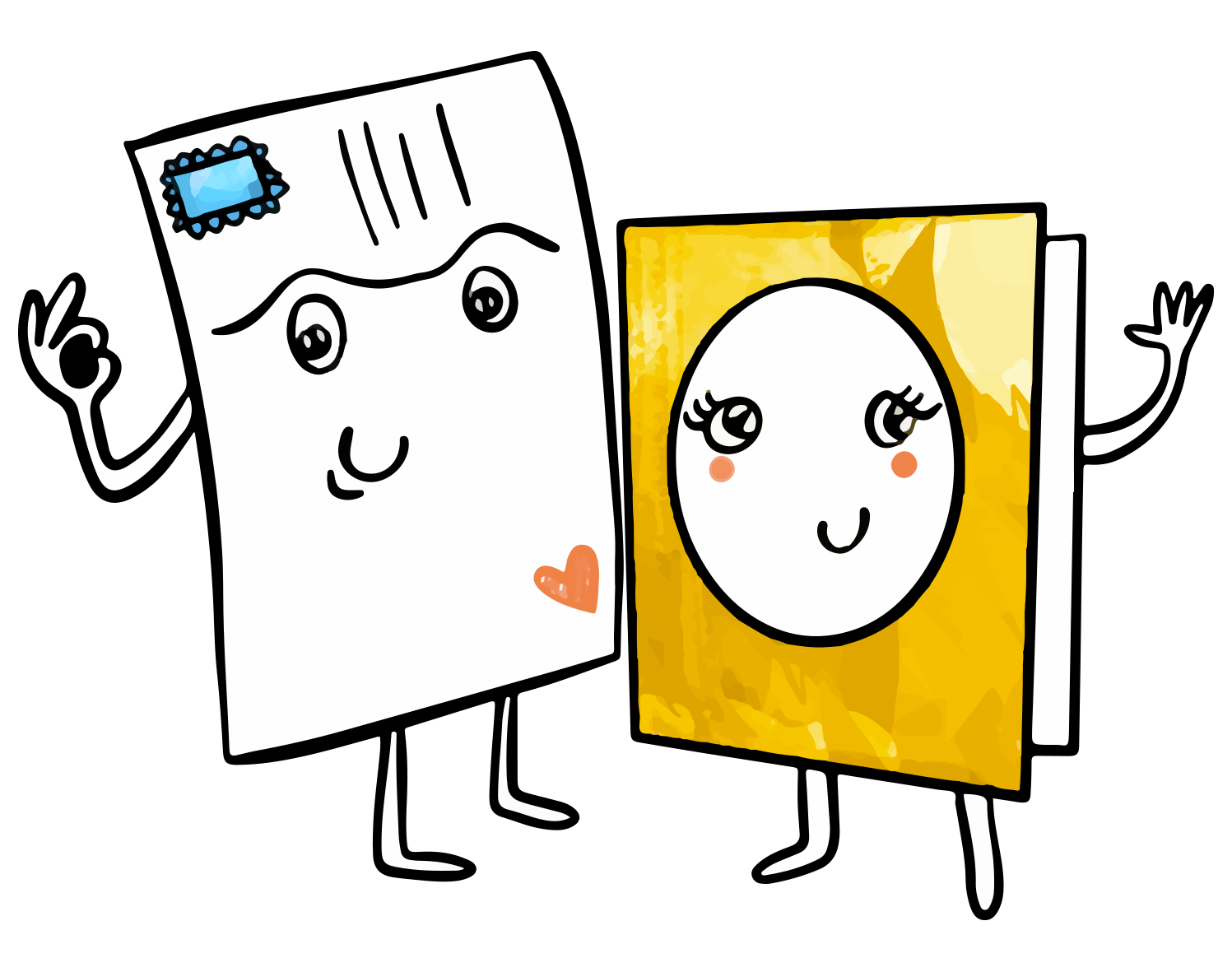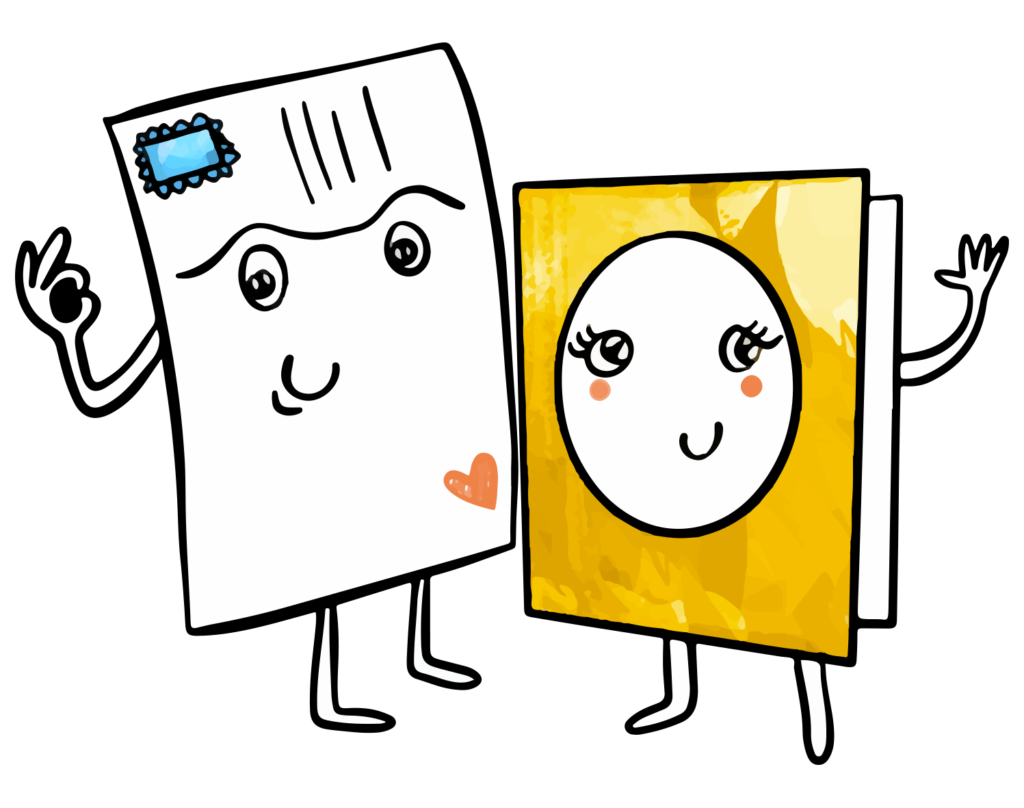 Need help ? A question ? The Fizzer team responds to you within 24 hours, even on Sundays!
How to write a greeting card?
First step: be sincere! Share your emotions and write what comes from the bottom of your heart. Sharing kindness and good vibes will please your loved ones and bring a big smile to their faces. And if you can't find the words to wish a happy new year, or don't have text ideas for original greeting cards, simply copy/paste one of our texts above to easily create a greeting card original and personalized. 
Who would you like to wish Happy Holidays? 
Spreading joy and good humor is not limited to our family! To please those around you and wish happy holidays, why not send a greeting card to your colleagues, your boss or even your extended family? Out of sight does not always mean out of mind! Send a nice personalized and super original card and please your loved ones (or not so close!).
What to wish for the end of the year? (health, wishes of happiness, success…)
For successful customizable greeting cards, you have to have good intentions! For this, nothing better than to wish health, happiness or even success to your recipients. Whether in the work sphere, or in private life, a personal project or a new business, sincerely share your best wishes so that everything goes well for this new year.